Audi Sport performance parts now available on TT and R8
They promise to "take dynamic handling to a wholly new level"
Audi has just revealed a range of Audi Sport parts for the TT and R8 split into four categories: suspension, exhaust system, exterior and interior. These parts are either available on your new car as options, or you can also retrofit them if you so choose.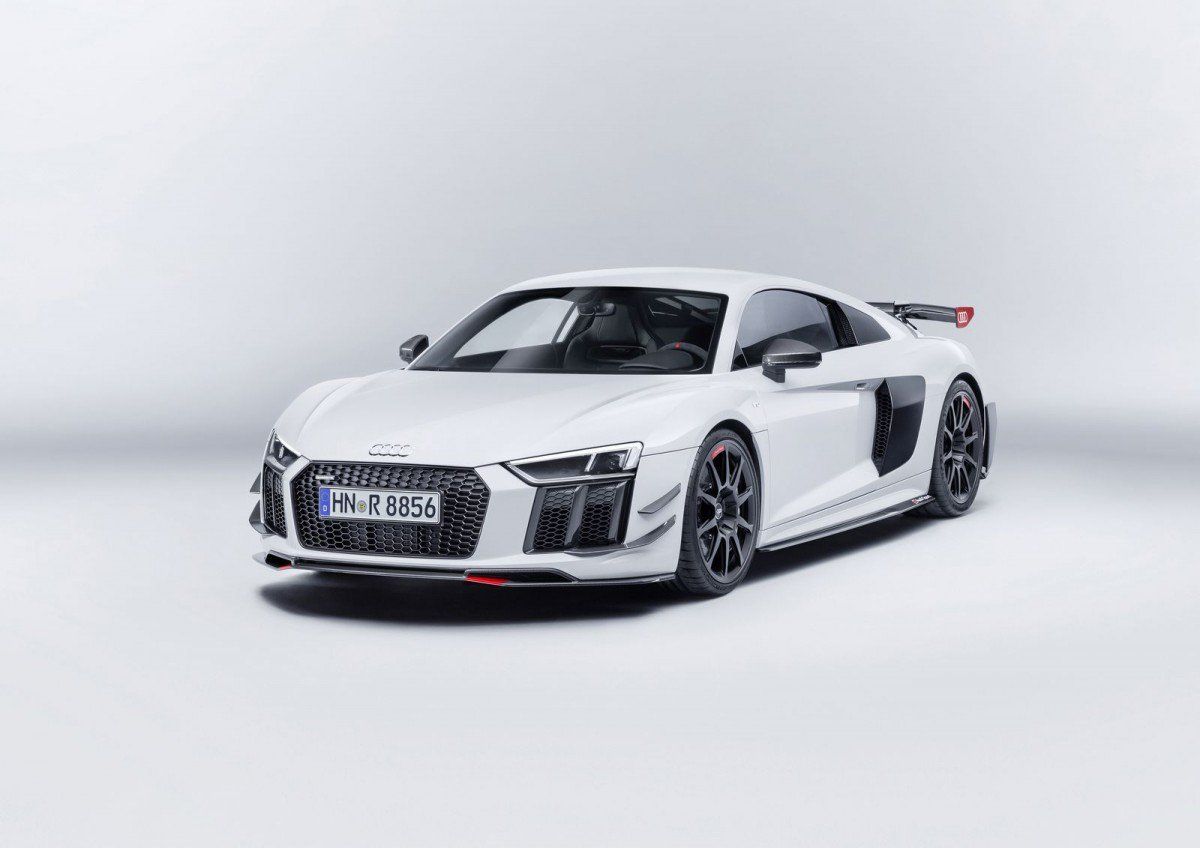 The parts will initially be made available in Germany towards the end of the summer, but will be proliferated across the world over the course of the year.
Their main goal is to make cars that have them equipped visually different, with a more aggressive, race car-like look compared to stock. Both the R8 and TT get winglets, fins, side skirts, bumpers, spoilers and rims that complete the effect; the TT also gets a unique engine hood that features a blacked out intake on top.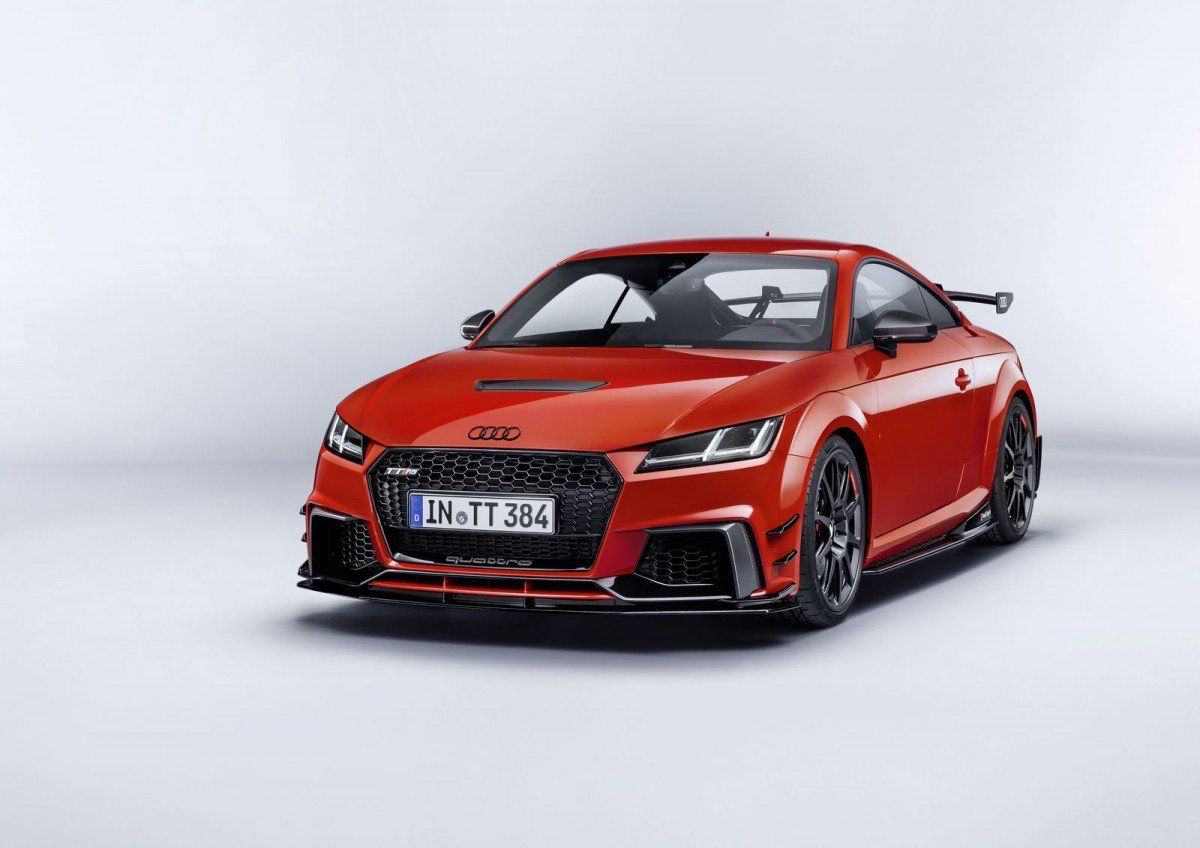 And these Aero Kits as Audi calls them are actually functional, they say; with all available parts specified, the R8 generates 250 kg of downforce at 330 km/h / 205.1 mph; that's 100 kg more than stock.
Audi offers the same 20-inch rims for either model.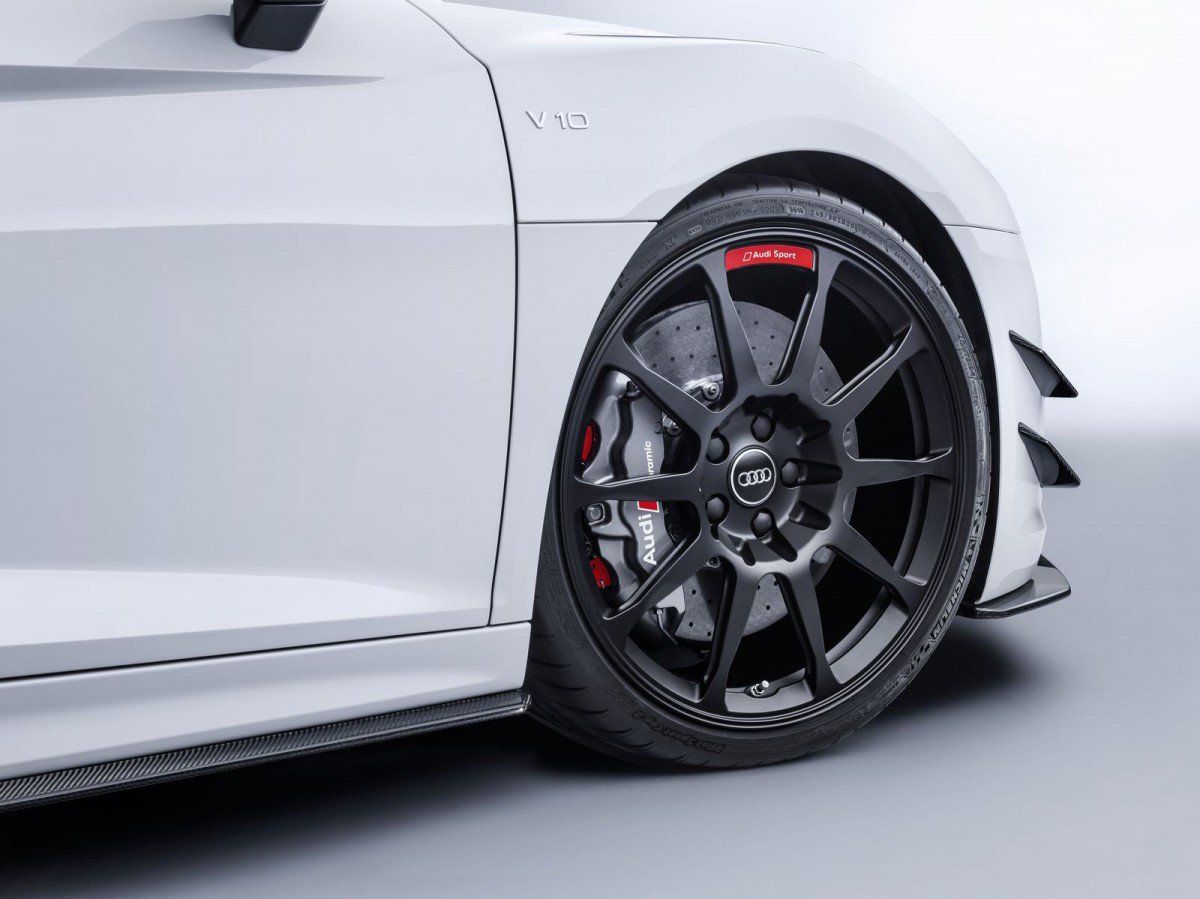 In the suspension department (which also includes upgraded brake components), Audi is offering steel brake lines for both steel and carbon ceramic rotors on either model. For the R8, it offers ultralight titanium brake components too, which save 1 kg overall. Brake cooling kits are offered on both the TT and R8.
Inside, "a sport contour steering wheel with multifunction plus is available," as well as shift paddles made out of carbon-reinforced polymer. For the TT, a rear-seat deleting strut cross brace is available - it improves torsional rigidity and sheds 20 kg.