Interestingly, the SQ7 wasn't brought to the Geneva Motor Show, Audi showcased in their Ingolstadt headquarters.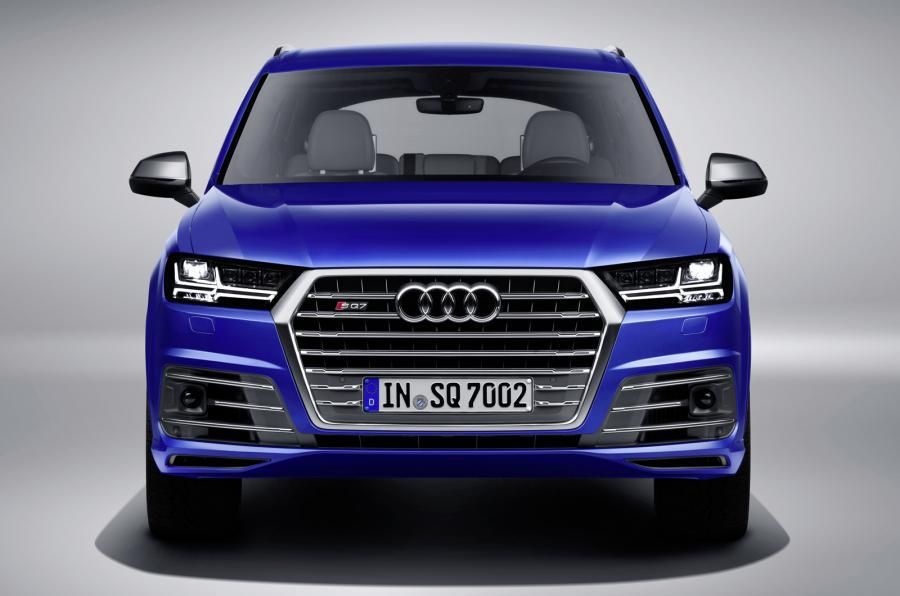 This is the first Q7 to receive the "S" treatment, and it does it by showcasing a brand new powerplant.
The SQ7 has under its large bonnet a 429hp 4.0-liter V8 unit – a smaller yet more potent offer than the previous V8 super-diesel, the 4.2 TDI.
The new engine uses a new, electric-powered compressor to squeeze the most of the 3,956cc V8 block, along with two exhaust gas driven turbochargers – yes, the new SQ7 is a certain rival to BMW's tri-turbo X5/X6 M50d.
They work, as expected, in a sequential process – the smaller conventional turbocharger is requested at low and intermediate throttle pushes while the larger turbocharger is engaged at heavier loadings.
The new V8 delivers 429hp and 663lb-ft between 1,000 and 3,250rpm. It's not the most powerful diesel in Audi's history – that distinction goes to the discontinued 493hp, 737lb-ft 6.0-liter V12 –but this downsized V8 is the most powerful diesel money can buy for the moment.
In another first for Audi, the SQ7 features electro-mechanical active roll stabilization system – that diminishes roll during hard cornering.
Regarding the performance, SQ7 reaches 62mph from a standstill in just 4.8 seconds, accelerating to a (governed) maximum speed of 155 mph.
As for fuel consumption efficiency, it boasts 31.8mpg (7.4 l/100 km) while emitting 194 g/km CO2, automaker claims.