It's basically an RS3 on steroids with big aero bits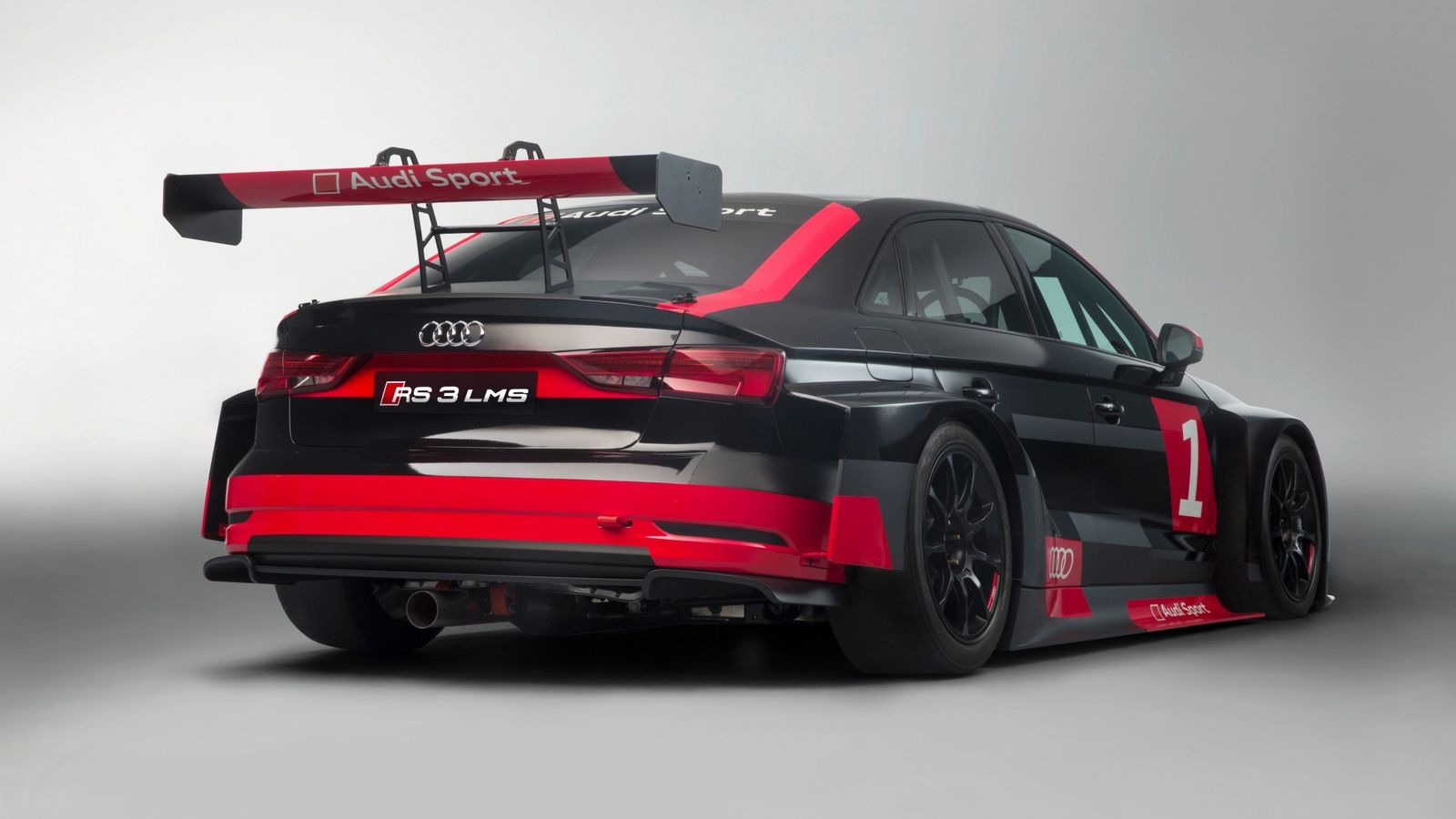 The Audi booth at the 2016 Paris Motor Show hosted not only the new RS3 Sedan but also a racing variant of the aforementioned.
The Audi Sport-developed RS3 LMS joins the R8 LMS in the customer racing models lineup, mainly targeting the Touring Car Racing Championship (TCR).
TCR is a relatively new, potential-packed competition where the likes of Alfa Romeo Giulietta, Ford Focus, Honda Civic, Opel Astra, Peugeot 308, SEAT Leon, Subaru WRX STI, and VW Golf are racing for the first place – seems just the proper place for the RS3 to assert its LMS authoritah.
Making use of a 2.0-liter four-pot TFSI unit, the TCR-specced RS3 LMS delivers 326 hp, good for 0-60 mph in about 4.5 seconds and 150 mph (240 km/h).
The RS3 LMS is €99,000 (plus VAT) for the Clubsport version, asking €129,000 for the TCR trim.