Virtual Reality makes its way into auto dealerships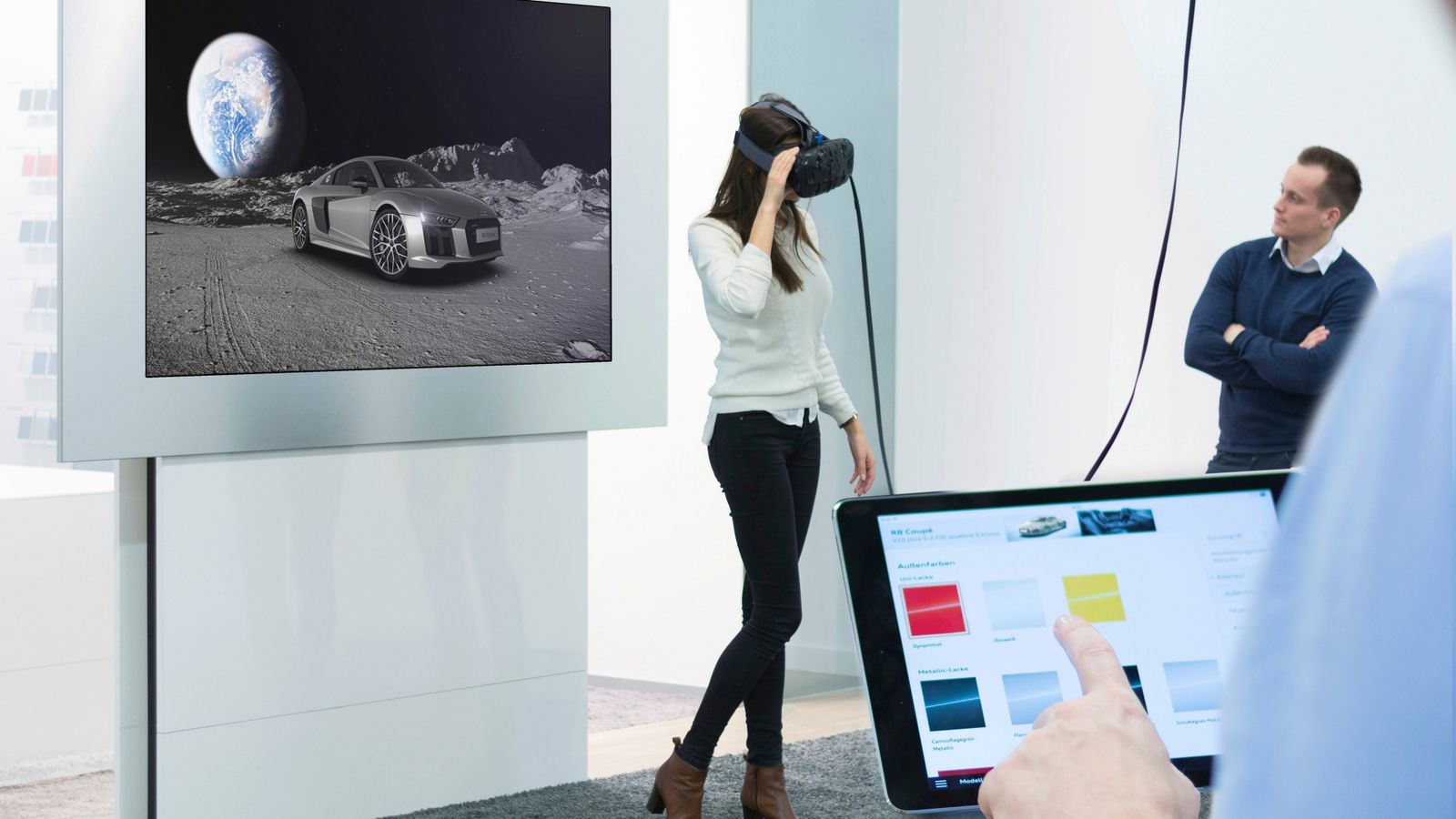 Audi will fit its showrooms with virtual reality gear, helping customers to get more engaged in the purchase process.
Audi's model line-up includes more than 70 models at the moment, each of them with a variety of choices – from the body color to rim design, interior ornaments etc. Finding the exact car you're looking for, in a showroom with so many options, seems like trying to win the Powerball with just one ticket.
But that is about to change! Audi plans to invest in technology – virtual technology, to be precise – and give the client an accurate preview of the car.
"Our challenge is that our customers often come to a dealership to talk about the price," Marcus Kühne (Audi Digital Retail Solutions) told Autocar, adding that "they already know everything there is to know about their chosen car from the internet research. But we would like to engage them and give them to have a consultation about the car rather than look on the internet. The VR technology could do this: it is invasive, emotional and unexpected."
Using the VR goggles – Audi has yet to choose between HTC and Oculus – the customer will be able to look at the car in all its details and even step into it while on the Moon. Yes, Ingolstadt's carmaker designed a suite of VR environments such as Paris, Iceland or the Moon.
Two years after prototype trials, Audi is testing this technology in six dealerships in Germany, and "the first feedback from real customers was very positive." Its high price remains the main challenge in wider implementation: the NVIDIA graphic card – powerful enough to render the 7-million polygons vehicles – costs around $13,500.