Before Cullinan, check out this Rolls Royce Ghost serious off-roader rendering
It's not only lifted, but imagined as a wagon body style too
Rolls Royce is readying its Cullinan SUV and this has definitely sparked ideas of off-road ready Rollers in many peope's minds, and some of those people have knowledge of photo manipulation. Take this excellently executed Ghost off-roader by Mo Aoun, who reimagined the 'entry level' Rolls as a butch looking off-roader complete with bull bar, projector lights and chunky tires - it looks ready to tackle anything from dunes to glaciers.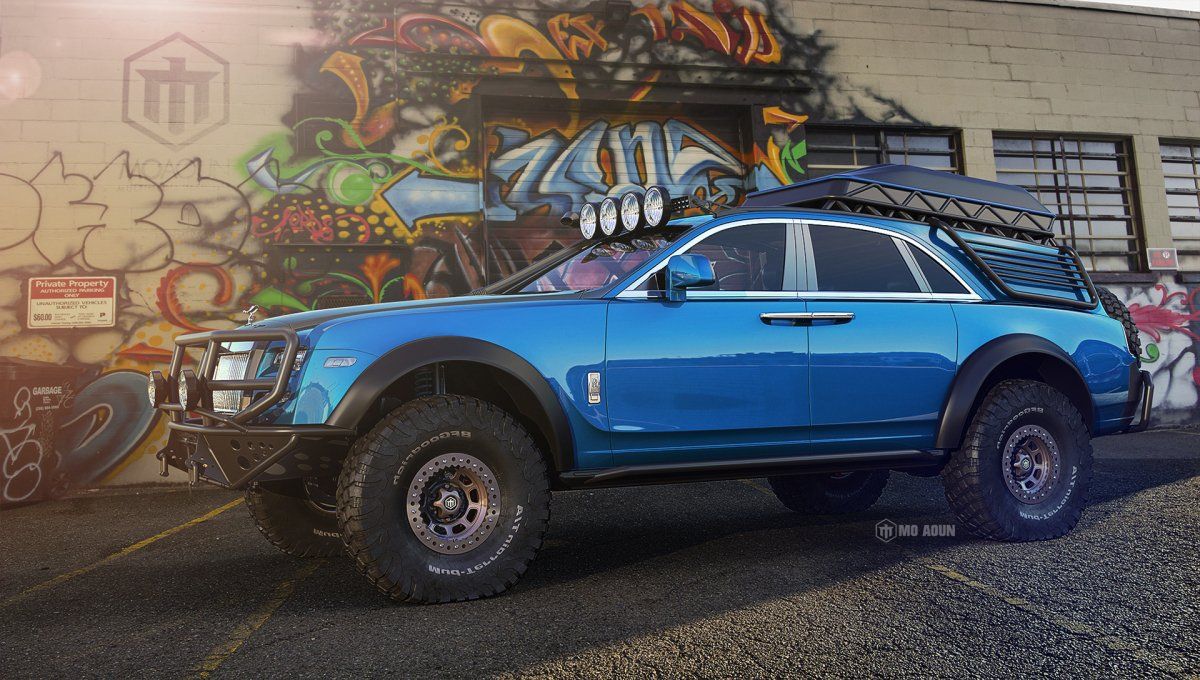 Oh, and he also changed its body style and it now looks like a wagon. Now don't go thinking that's a strange thing to do, because in this context, with the flared arches, big tires and high ground clearance, it looks more natural than a sedan would - we get why the artist did it.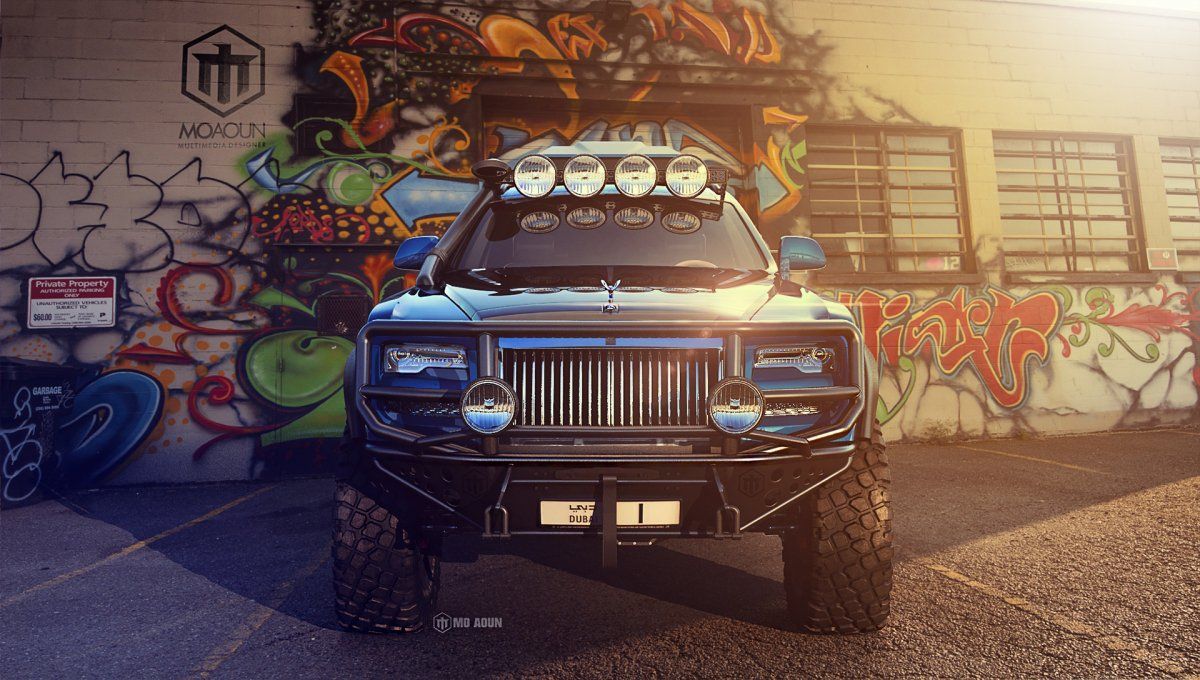 To be fair, though, Rolls' upcoming Cullinan high rider won't be an actual off-roader, but more of a raised hatchback/estate, so this rendering shows something far-far more extreme. But it gets you thinking what the actual production Cullinan will look like with special off-road gear and tires.