Before the Cayenne and Macan, Porsche built the Jagdwagen 4x4
This rear-engined utility vehicle didn't enjoy a long career
Sure, the Cayenne and more recently the Macan turned out to be veritable cash cows for Porsche, but they weren't Stuttgart's attempt at all-wheel-drive (sports) utility vehicles.
Back in 1900, Ferdinand Porsche used to design cars for the Viennese luxury coachbuilder Lohner-Werke. The Lohner Porsche was the first functional hybrid thanks to wheel-hub electric motors that drove the front wheels, also becoming the first all-wheel-drive passenger car and inspiring NASA in developing the drivetrain for the lunar vehicle.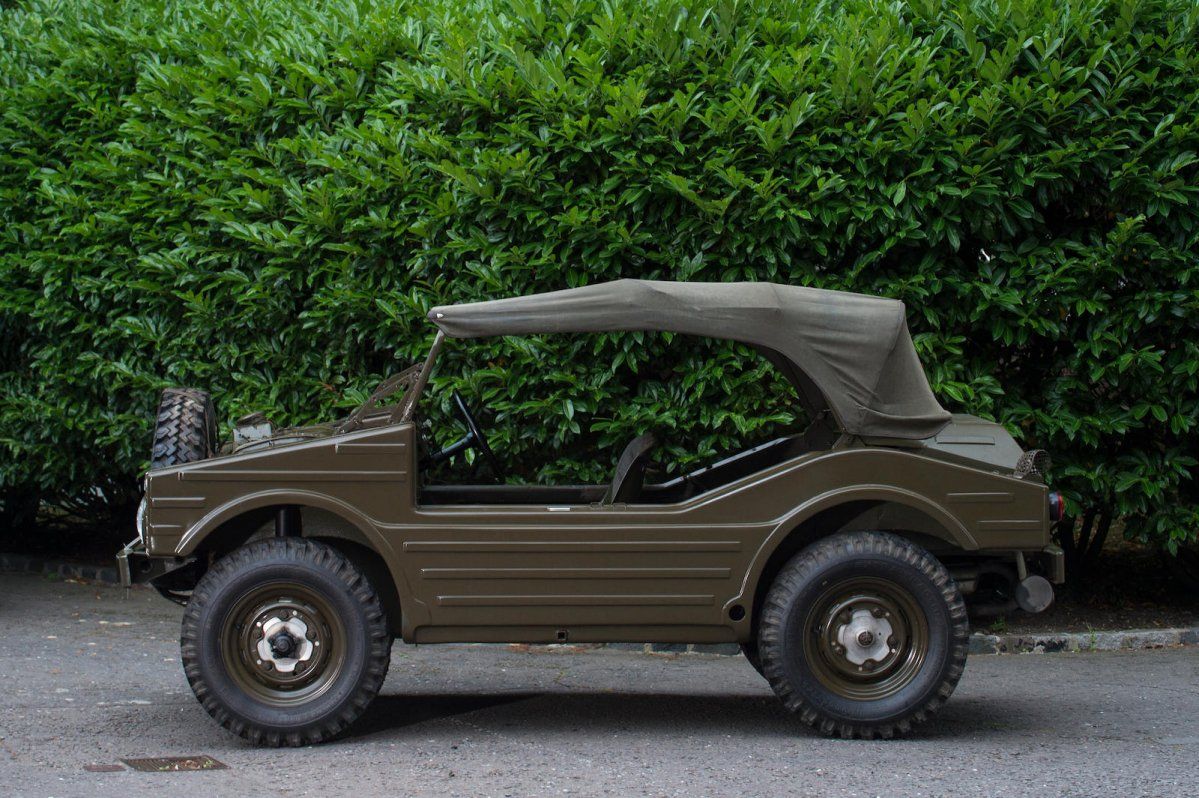 But in the early 1950s, the German Army commissioned Porsche with a light military vehicle project, so the Jagdwagen (codenamed 597) was born. Jagdwagen means "hunting car" and it hosted the same air-cooled flat-four found inside the Porsche 356 sports car.
The engine sat in the rear and at first offered displacements of 1.5 liters and then 1.6 liters making 50 hp and favoring a top speed of around 100 km/h (62 mph).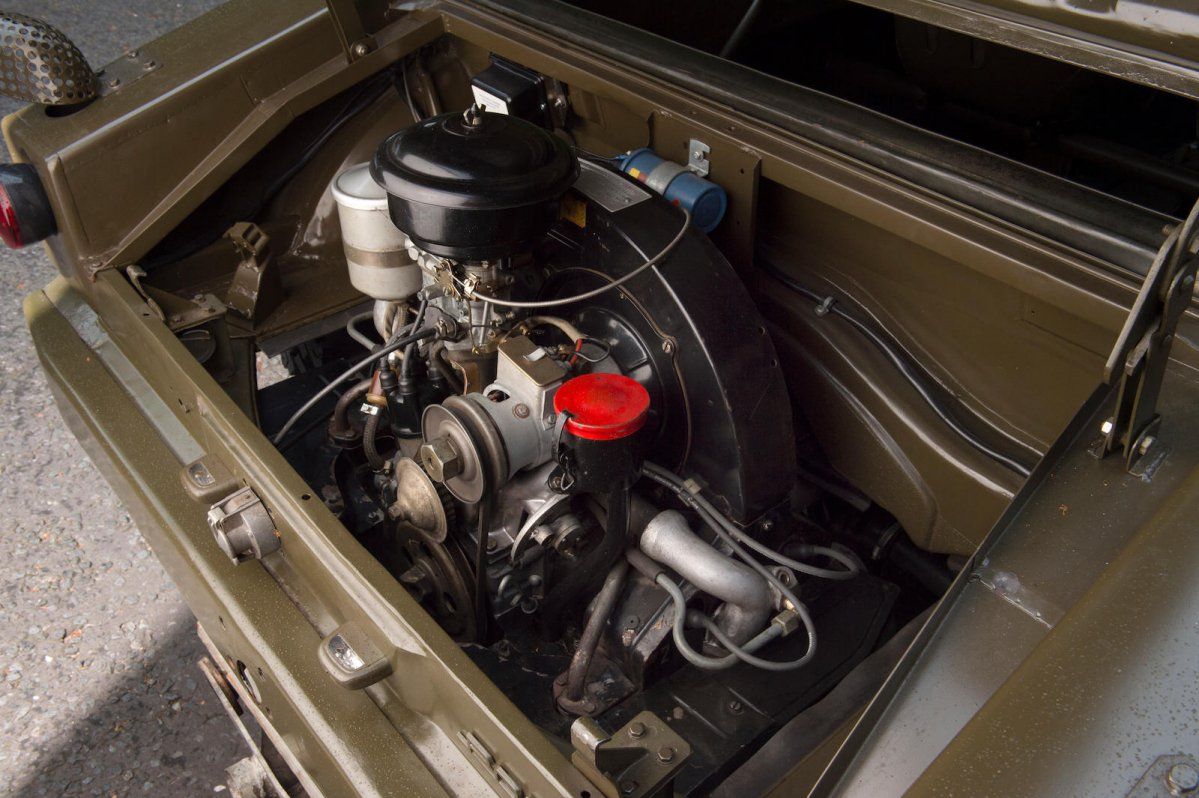 The Jagdwagen tipped the scales at just 990 kilos and thanks to its reduced wheelbase (2,060 mm) could climb very steep slopes. Another ace up its sleeve was the high buoyancy of the body, which made the Jagdwagen an amphibious vehicle.
Only 71 units were ever assembled in the three-year interval between 1955 and 1958. The car's rarity bears a heavy weight on the amount of money collectors must pay today to own one.
For example, one 1957 Jagdwagen 4x4 sold last year for £175,100 (roughly $234,000, €198,000) during a Bonhams auction event at Goodwood Revival.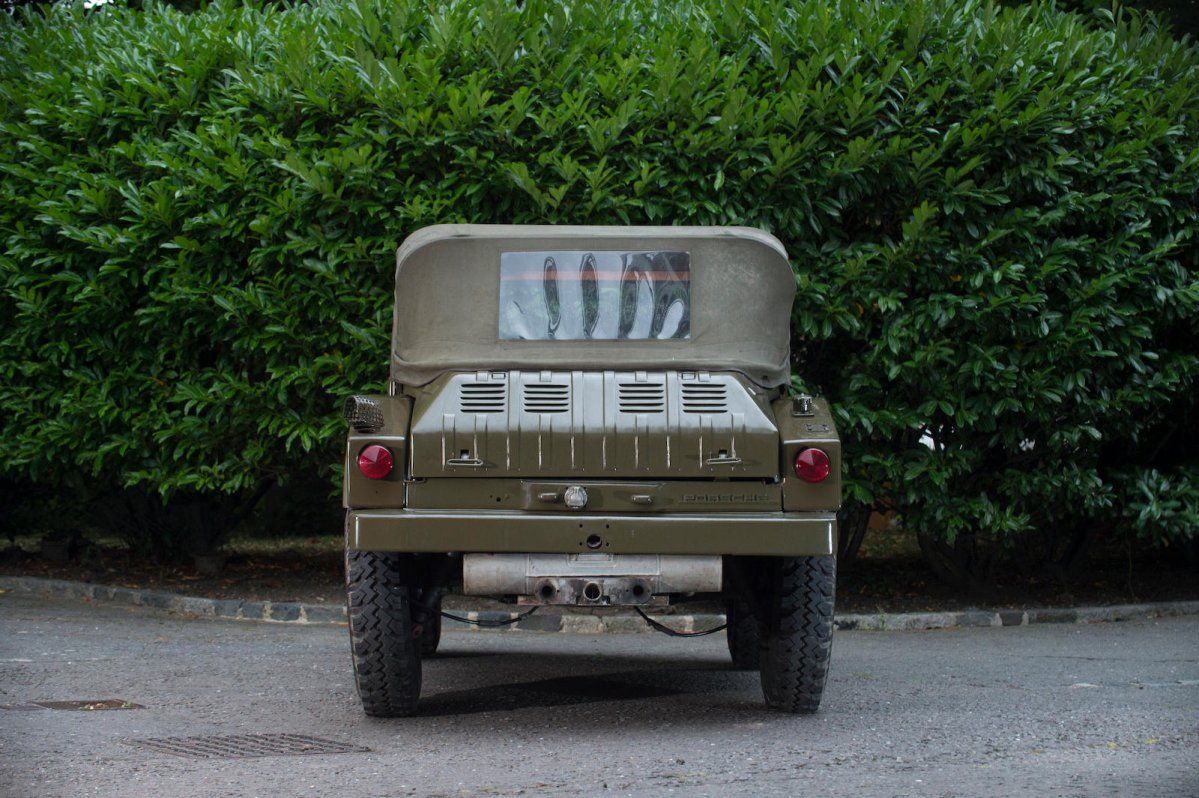 Also, if we were to keep the German 4x4 theme, here's a good read on Volkswagen's Golf Country SUV attempt, which was based on the Mk2 VW Golf.
Source: Bonhams