Bentley Bentayga gains 550-hp V8 gasoline engine option
It's only marginally slower than the W12 but significantly more efficient
Up until now, people who had the means to afford a Bentley Bentayga could only choose between the range-topping W12 version and the V8-powered Diesel. There's a third choice: a 4.0-liter twin-turbocharged V8 gasoline engine that makes 550 hp (542 bhp) at 6,000 rpm and 770 Nm (568 lb-ft) of torque between 1,960 and 4,500 rpm. It's the same engine used by the Porsche Cayenne Turbo and Panamera Turbo.
The generous output allows the Bentayga V8 to cover the 0 to 100 km/h (0-62 mph) sprint in 4.5 seconds, making it just 0.4 seconds slower than the Bentayga W12. Top speed also positions it just below the 12-cylinder model: the V8 touches 290 km/h (180 mph) while the W12 tops out at 301 km/h (187 mph).
Despite that, Bentley calls the Bentayga V8 is "the most sporting guise to date" of its luxury SUV. Partly, that's because the eight-cylinder model is the lightest of the range. At 2,395 kg (5,280 lb), it's 45 kg (99 lb) lighter than the W12 and 110 kg (242 lb) lighter than the Bentayga Diesel.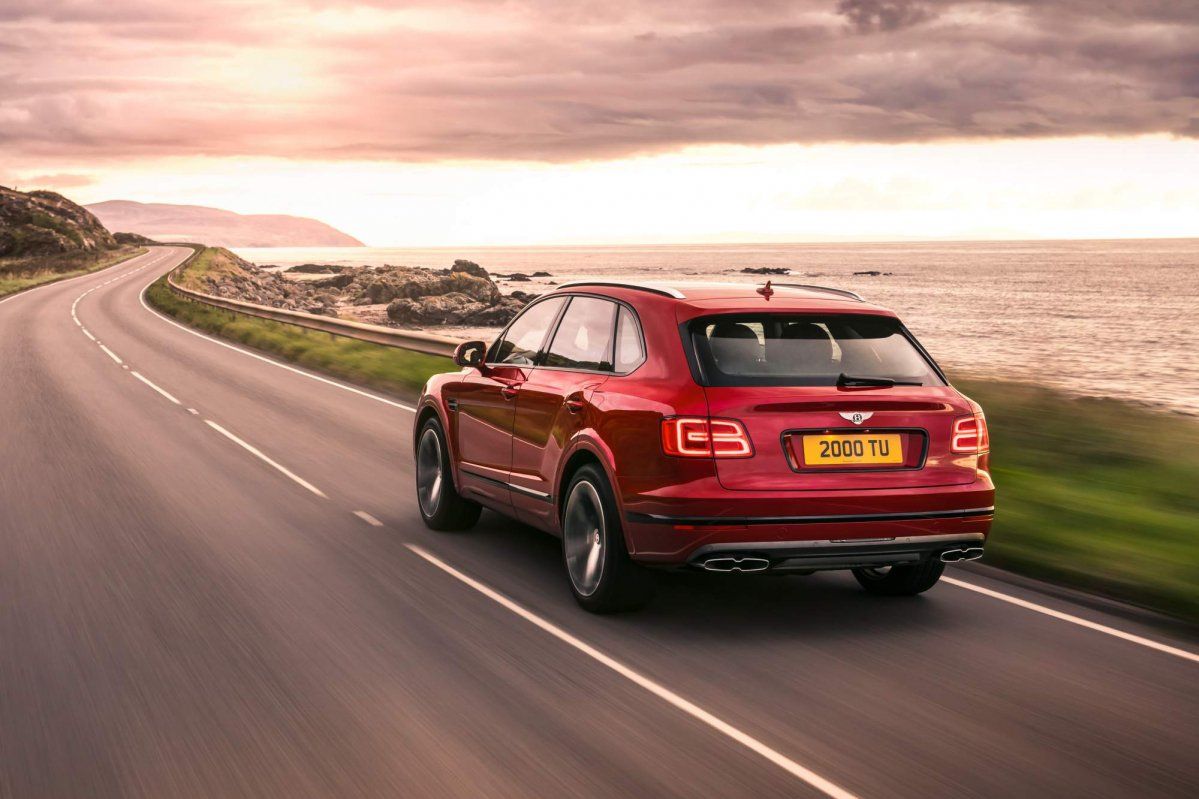 Another reason is that the V8 model can be had with optional carbon-ceramic brakes — a first for the Bentayga. It's the biggest, strongest braking system ever fitted to a Bentley, featuring the largest front brake system available on any production car — the brake discs measure 440-mm in diameter at the front and 370-mm at the rear.
The Bentayga V8 also gains sporting red brake calipers for the front and rear standard iron brakes.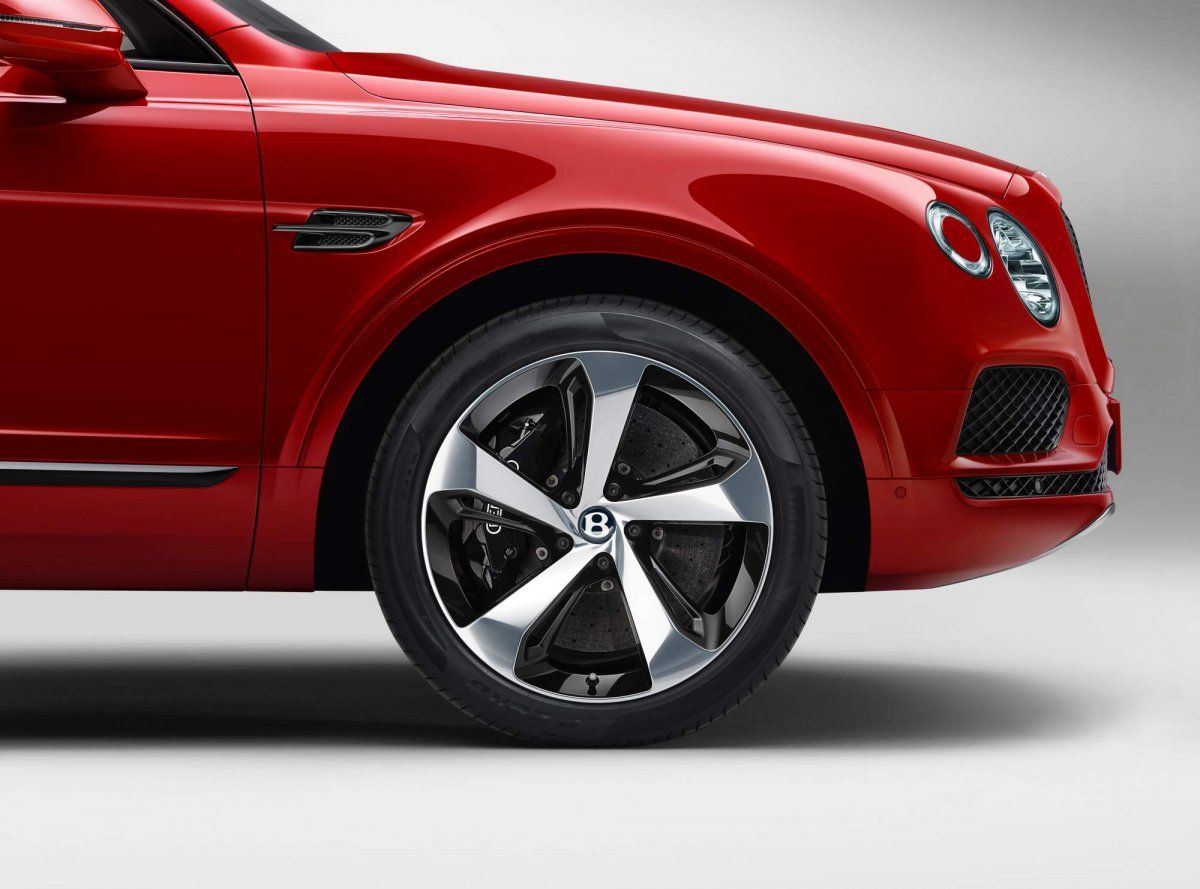 Styling-wise, the eight-cylinder model distinguishes itself from the W12 and the Diesel thanks to the black chrome grille and Bentley "twin-quad" exhaust tailpipes. It also offers an all-new 22-inch five-spoke wheel with black painted and polished finish.
Inside, customers will be treated to a new steering wheel wrapped in wood and hide, as well as a high-gloss carbon-fiber interior panel finish. There's also a new rich red leather available called Cricket Ball.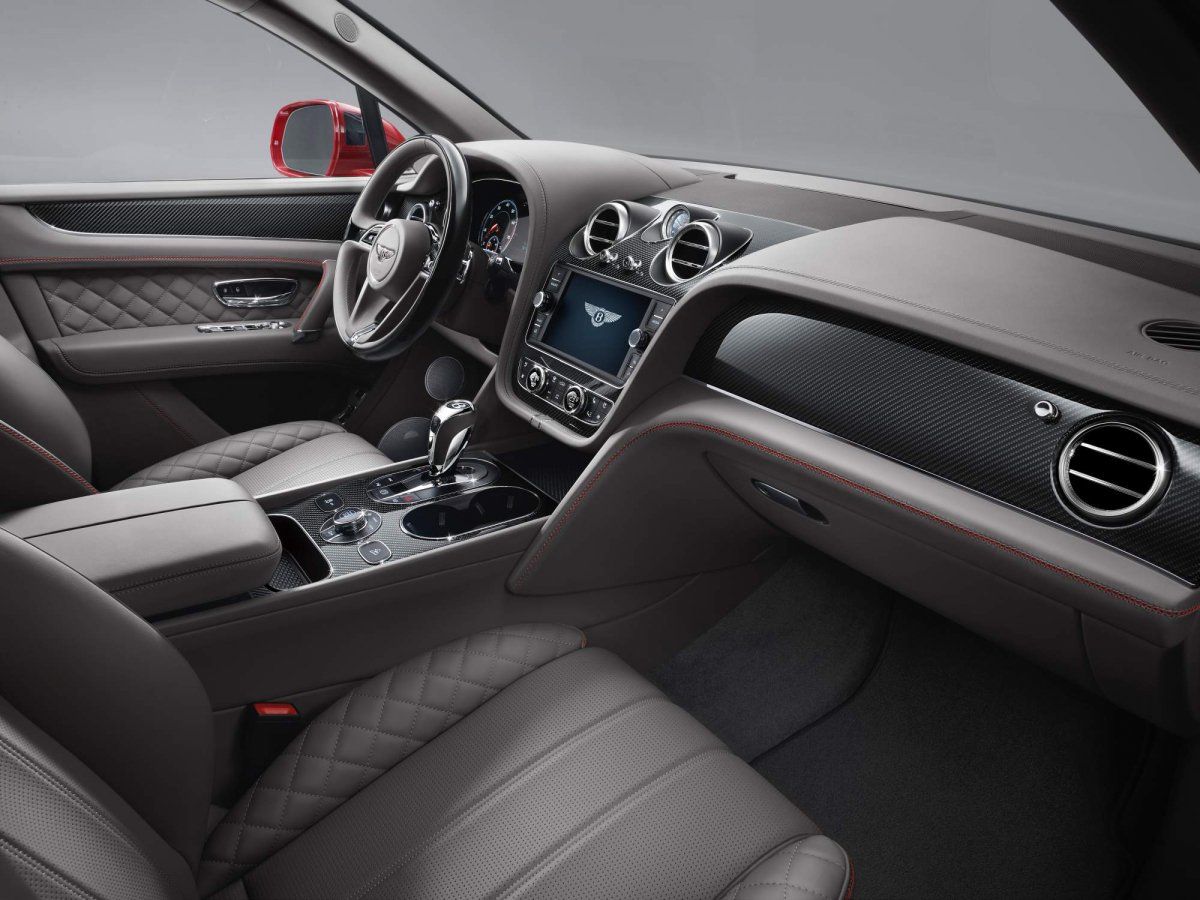 Finally, for those interested in fuel economy, the V8 has a claimed combined fuel consumption of 11.4 l/100 km (24.8 mpg UK), with corresponding CO2 emissions of 260 g/km. Equipped with cylinder deactivation technology, it's more economical than the W12 (13.1 l/100 km) but thirstier than the Diesel (8 l/100 km).
Now check out our in-depth review of the range-topping 2017 Bentley Bentayga W12 right here.