Bentley Bentayga Hybrid debuts in Geneva with 50-km all-electric driving range
It's the company's first-ever production hybrid, and a plug-in at that
The Bentley Bentayga launched as a twelve-cylinder model. Then came the eight-cylinder diesel, followed by the eight-cylinder gasoline version earlier this year. And now, at the Geneva Motor Show, the downsizing continues with the six-cylinder Bentayga Hybrid.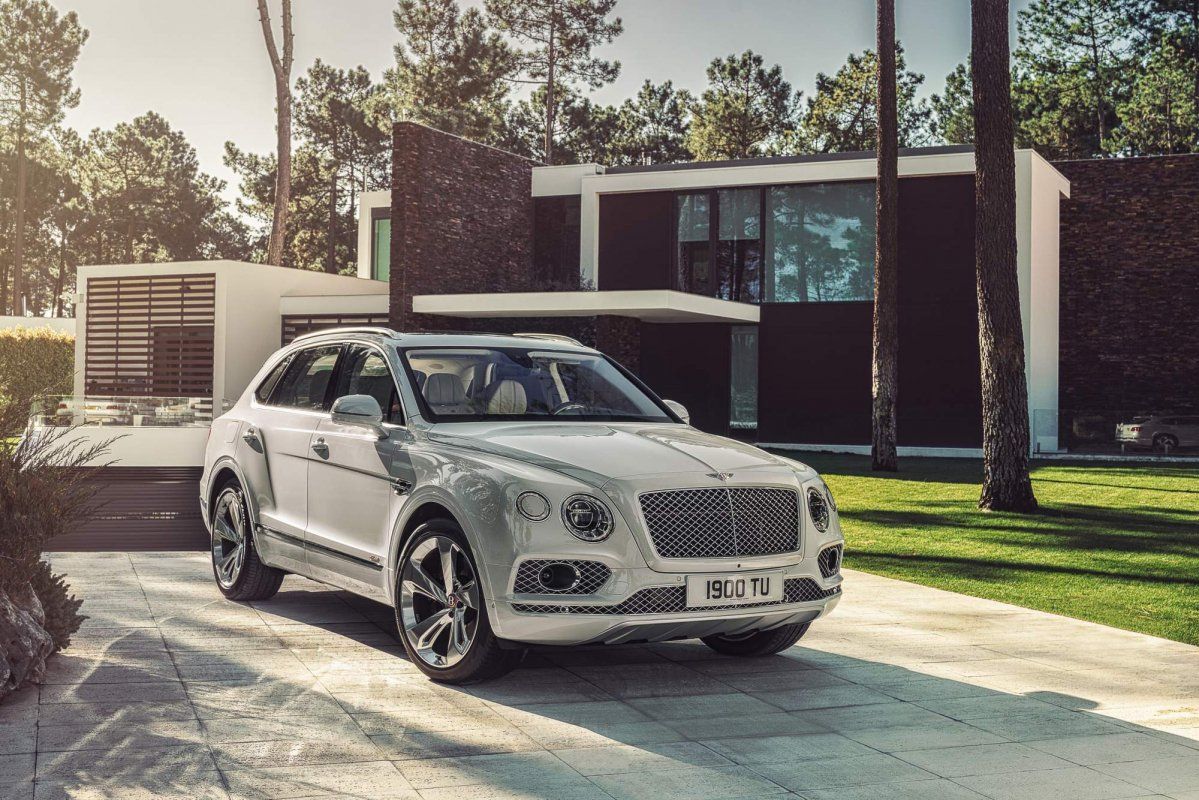 Combining a 3.0-liter turbocharged V6 gasoline engine with an electric motor and a battery pack (both with unspecified outputs), the Bentayga Hybrid is, in fact, a plug-in hybrid. For now, Bentley isn't too generous with the specs, but says the SUV can drive for up to 50 km (31 miles) on electric power alone. It's most likely a similar powertrain to the one used by the Porsche Panamera 4 E-Hybrid.
Charging the battery takes 2.5 hours at a high-speed charger and about 7.5 hours using a household socket. Thanks to the electric motor's contribution, average CO2 emissions are just 75 g/km (NEDC), making it Bentley's most efficient model ever.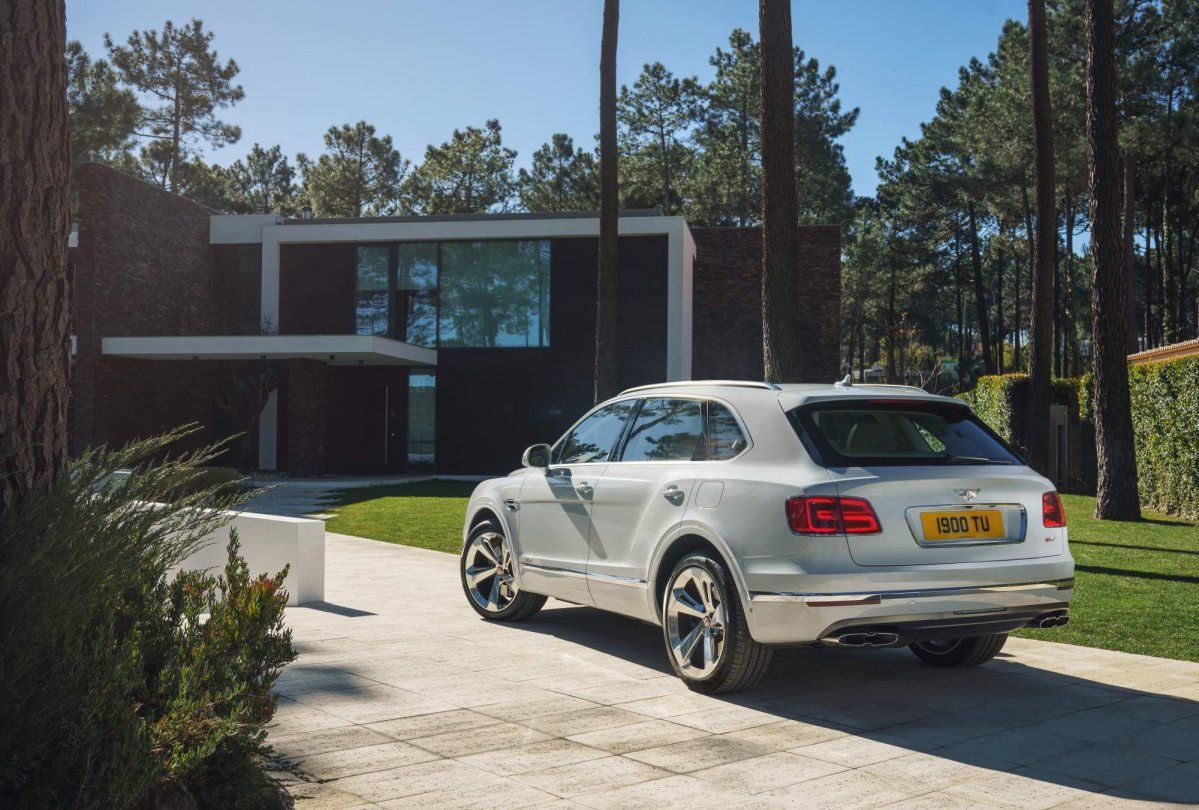 The Automatic Start-Stop switch from the regular Bentayga is replaced with a control for the three E Modes (EV Drive, Hybrid Mode, and Hold Mode) which enable the driver to manage battery usage during a trip.
Styling-wise, the Bentayga Hybrid looks like any other Bentayga. However, a closer look reveals the vehicle charge point located on the opposite side to the fuel filler, copper-colored "Hybrid" badging on the lower front doors and tailgate, and a copper finish to the wheel centers and Bentley badges. The insert on the tread plates also reads "Hybrid."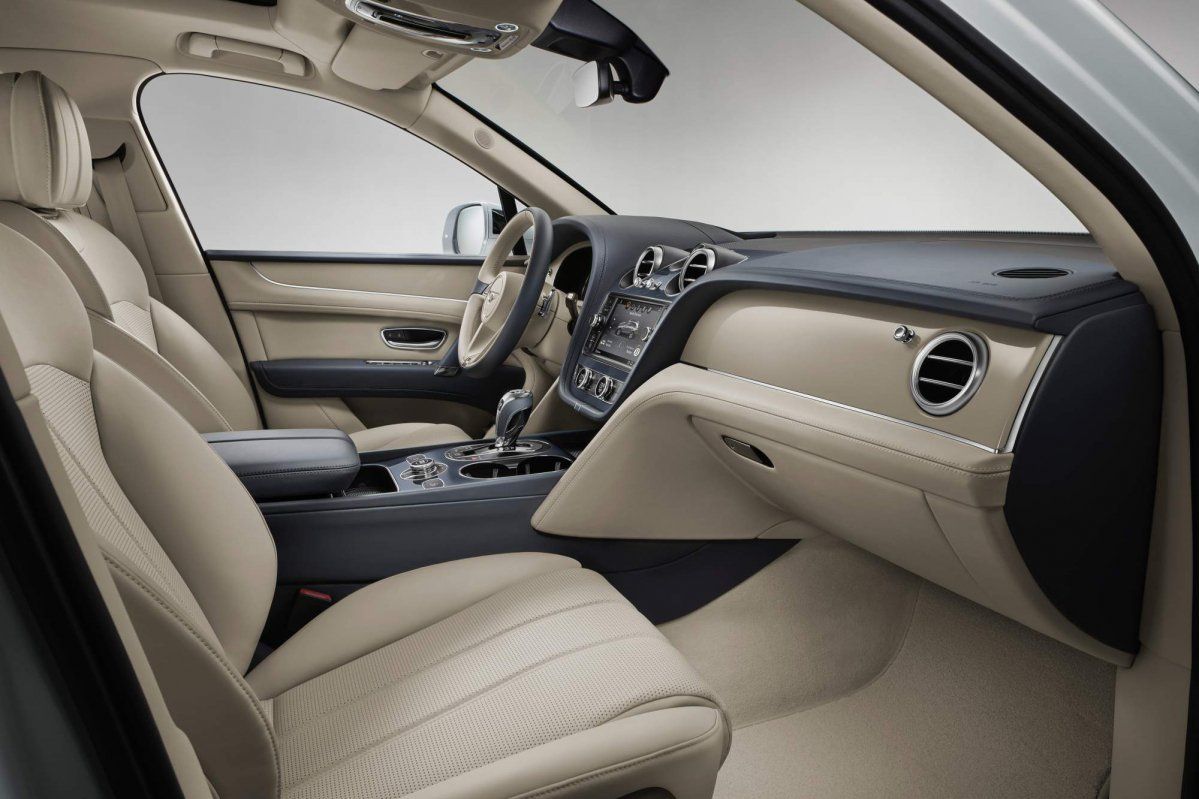 Inside, the Bentayga Hybrid offers everything one would expect from a Bentley: handcrafted wood and leather throughout, as well as polished metal elements on the dashboard, center console, and doors.
The Bentayga Hybrid will be available to order in select markets from the second half of 2018.
READ MORE: Our in-depth review of the Bentley Bentayga W12 range-topper