Bentley Grand Convertible by Mulliner hides in plain sight in Dubai showroom
Mulliner will only craft 19 of these convertible palaces on wheels
Three years ago, Bentley stunned the world with the Grand Convertible Concept that debuted at the Los Angeles Auto Show.
Not much happened since then, but now the British luxury carmaker is showing the final production version of the four-seat convertible in a Dubai showroom. Car vlogger Shmee150 was one of the few lucky people granted access to the opulent convertible model, of which only 19 units will be made as a tribute to the company's founding year of 1919.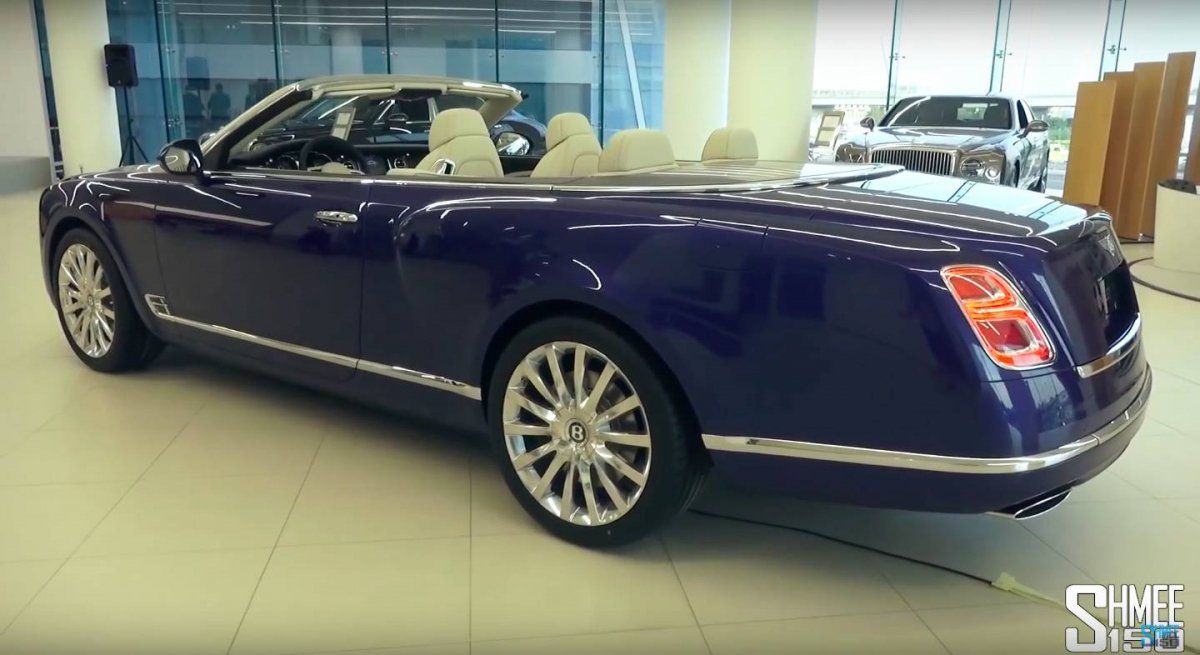 Since we're talking about a Mulliner coachbuilt model, the price is prohibitive for most mortals: more than £2 million apiece (about $3.5 million). The first units will be delivered in 2019 to mark Bentley's centennial.
Compared to the original concept, this latest version is based on the facelifted Mulsanne flagship sedan, with the most obvious changes being the refreshed headlights and front bumper with added chrome trim. The wood piece applied to the rear deck carries on, and it's apparently the largest single-piece of wood installed on a car.
Just don't worry that it adds weight to the car. As with the Mulsanne Sport trim, the Grand Convertible packs a 6.75-liter twin-turbo V8 engine rated at 530 hp and 811 lb-ft (1,100 Nm) of torque. Obviously, there's a lot more to the Grand Convertible and the video details everything you need to know about it.
If four-seat luxury convertibles are your thing, check out the Mercedes-Maybach S 650 Cabriolet as well.