BMW 3 Series Touring shapes up nicely in new rendering
It's early days to discuss a potential BMW 3 Series Touring, but anything's possible in Pixel Land
A BMW 3 Series estate based on the freshly-revealed G20 sedan could arrive next year and it might very well look like this.
BMW had a couple of busy first days in Paris, where it took the wraps off the new 3 Series sedan, announced the i4 is happening in 2021 and displayed a slew of M Performance parts for the new 3er.
Thanks to X-Tomi Design, we get a look at what might be the new BMW 3 Series in wagon attire.
Ideally, we'd pretty much have liked to get a glimpse at what the rear should look like in the artist's opinion, but we'll make do with what's on the table for now.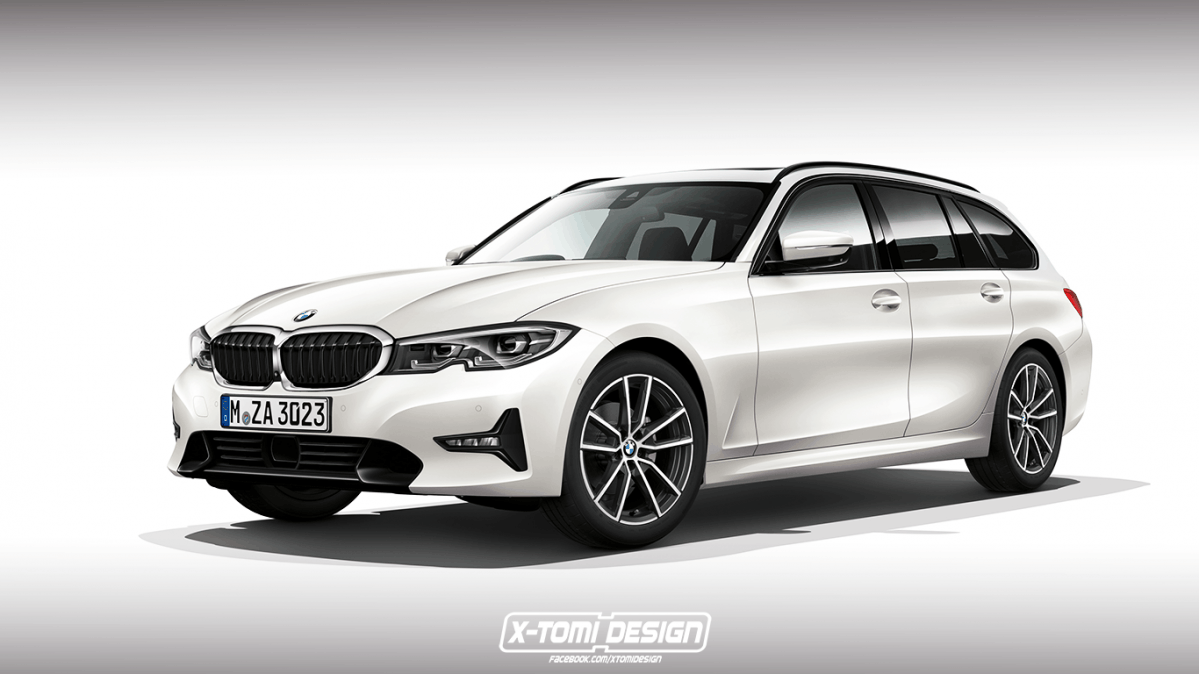 Don't expect an avalanche of info on the presumably upcoming 3 Series Touring, but we expect BMW to fit it with its xDrive all-wheel drive setup, although rear-wheel-drive versions should also be offered.
Powertrain-wise, the people-carrier 3 Series will retain the sedan's offer, just as it will retain the cabin topography and the technology bits virtually unaltered.
What will change is (obviously) cargo space, but we'll let BMW sort that out and feed us with palpable info when the time is right.