Cruises past 300 km/h / 186 mph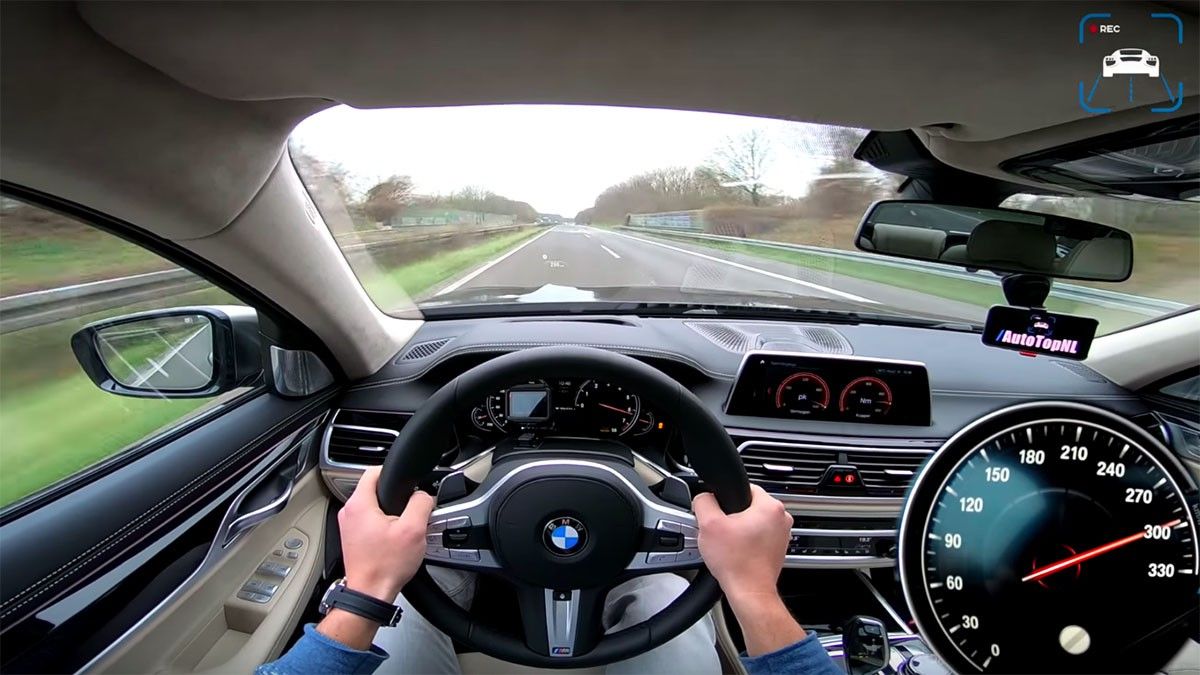 BMW claims that its 760Li V12 flagship has a top speed of 305 km/h or 189 mph with the optional M Driver's Package fitted; otherwise it's pegged back at 250 km/h / 155 mph.
But it seems to be even faster than claimed without the electronic limit as this video by AutoTopNL shows.
This particular 760Li is derestricted and during a flat out autobahn run, it had no problem nudging 320 km/h or nearly 200 mph.
That is a mind boggling speed for a vehicle that's as big, heavy and long as the V12-powered long wheelbase 7-Series. It weighs over two tons and is nearly 5.3 meters long, to give you an idea of what it has to move around.