Fratricide waiting to happen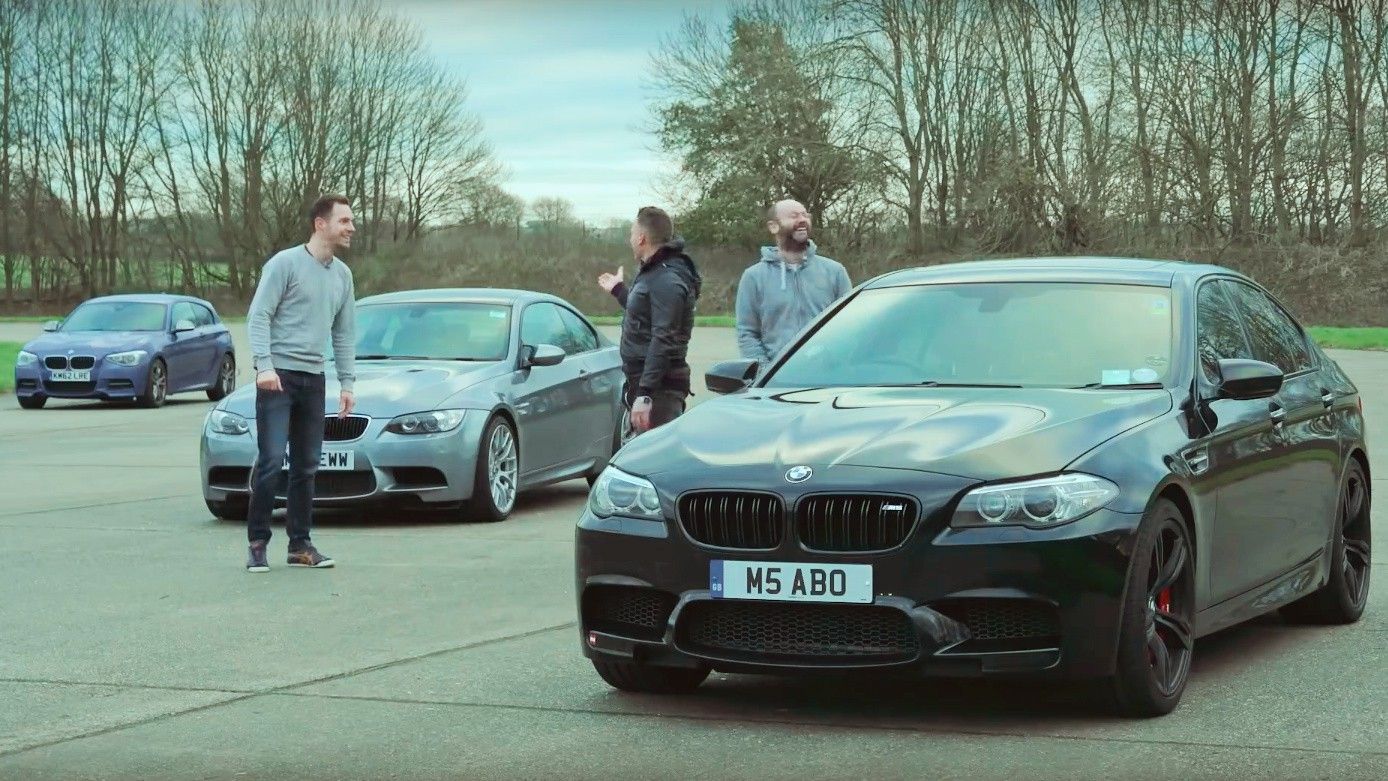 The M letter is probably the most desirable accessory you want on your BMW – and we're not talking about exterior-boosting packages, but the full BMW M GmbH engine and whatnot treatment.
Yes, it's OK to dream about owning an M car, but for regular people, owning one is quite a hard-to-get feat because of the obvious reason: price. Autocar, however, wanted to find out which M-imbued BMW under £25,000 delivers the best performance.
Therefore, they set off for the drag strip, joined by the likes of BMW E92 M3, BMW F10 M5 and BMW M135i – we know, the latter is not exactly a pure M mode, but it can still deliver thrills on par with its peers. Plus, the M135i specimen involved in the video has been tuned by Birds Auto, so it might have enough oomph to avoid a heavy beating.
Before you head below to the actual video, a quick spec run-through for the three M cars here: the M135i now makes 390 bhp and 420 lb-ft, the F10 M5 produces 560 bhp and 502 lb-ft (being the most powerful but also the heaviest) while the E92 M3 relies on 414 bhp and 295 lb-ft.
Gentlemen, lay your bets:
Drea///M: Artist draws legendary BMWs using hyperrealism and tattoo techniques