BMW i Inside Future Sculpture Imagines a Car Interior of Times to Come
Ignore the strange exterior — this static design study is all about the cabin
The highlight of BMW's stand at the CES 2017 is the i Inside Future sculpture, a study that looks into what vehicle interiors will look like in the age of the autonomous car.
With occupants relieved (or removed) from driving duties, there's no reason for car interiors to retain the same layout as in the present. According to the German automaker, the BMW i Inside Future sculpture "focuses on the opportunities and challenges presented by fully automated driving."
The study is basically a discussion about what passengers will be able to do in a vehicle interior of the future and what kind of experience they will get from a car journey.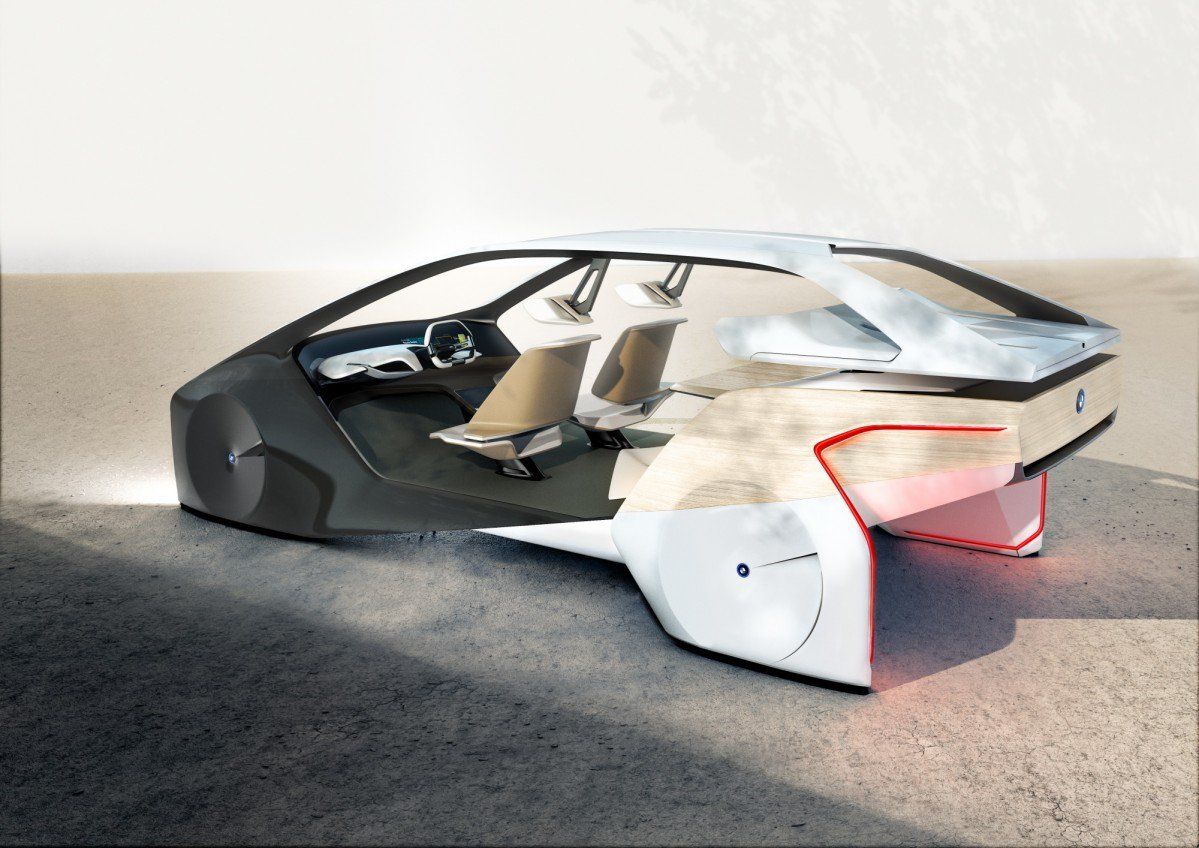 The sculpture's main feature is the BMW HoloActive Touch, the brand's latest take on the future of in-car control and display technology — think of it as the iDrive of the future. Combining the advantages of the head-up display, gesture control, and intuitive touchscreen functionality, the BMW HoloActive Touch is a completely new type of user interface for the vehicle interior.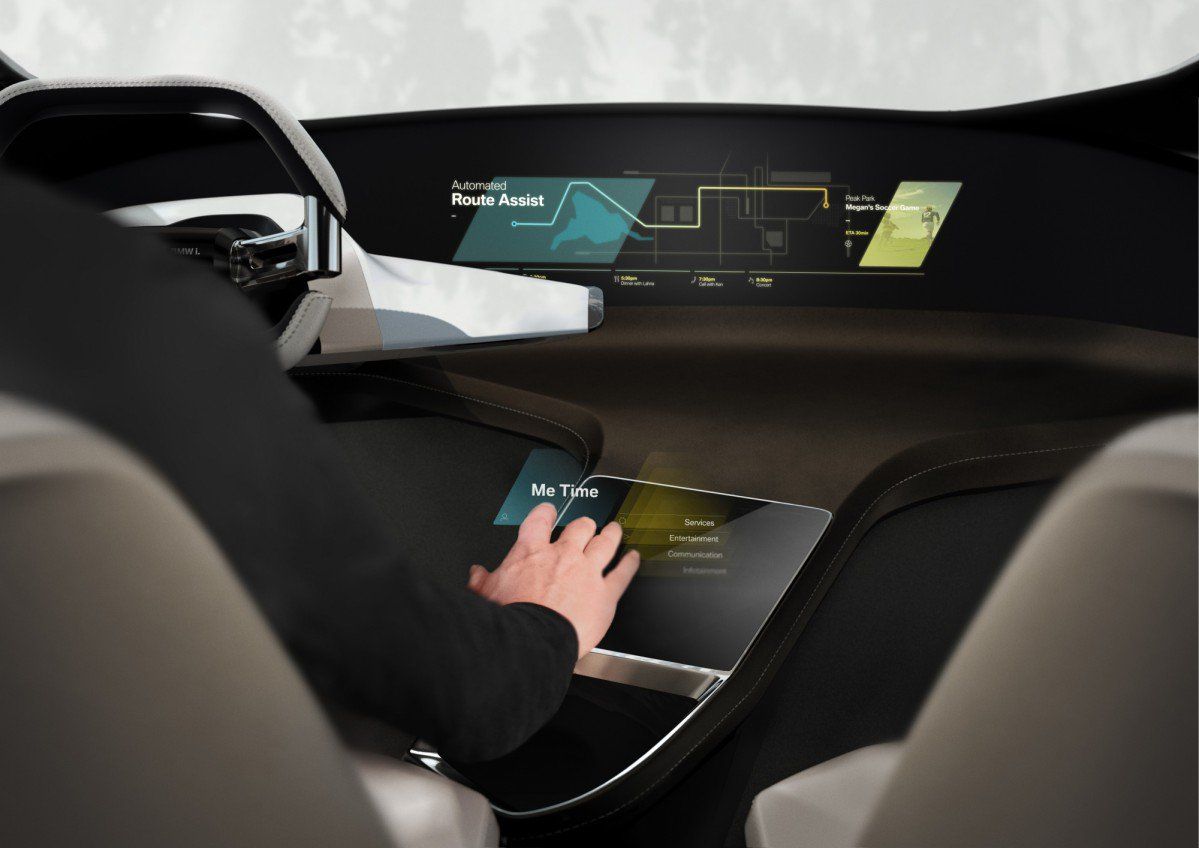 More specifically, a free-floating virtual display is projected above the center console, and occupants can operate it directly by finger movements, with an ultrasound source providing tactile confirmation of their commands. Basically, the driver never touches any physical buttons, the contact between human fingers and the user interface is completely virtual.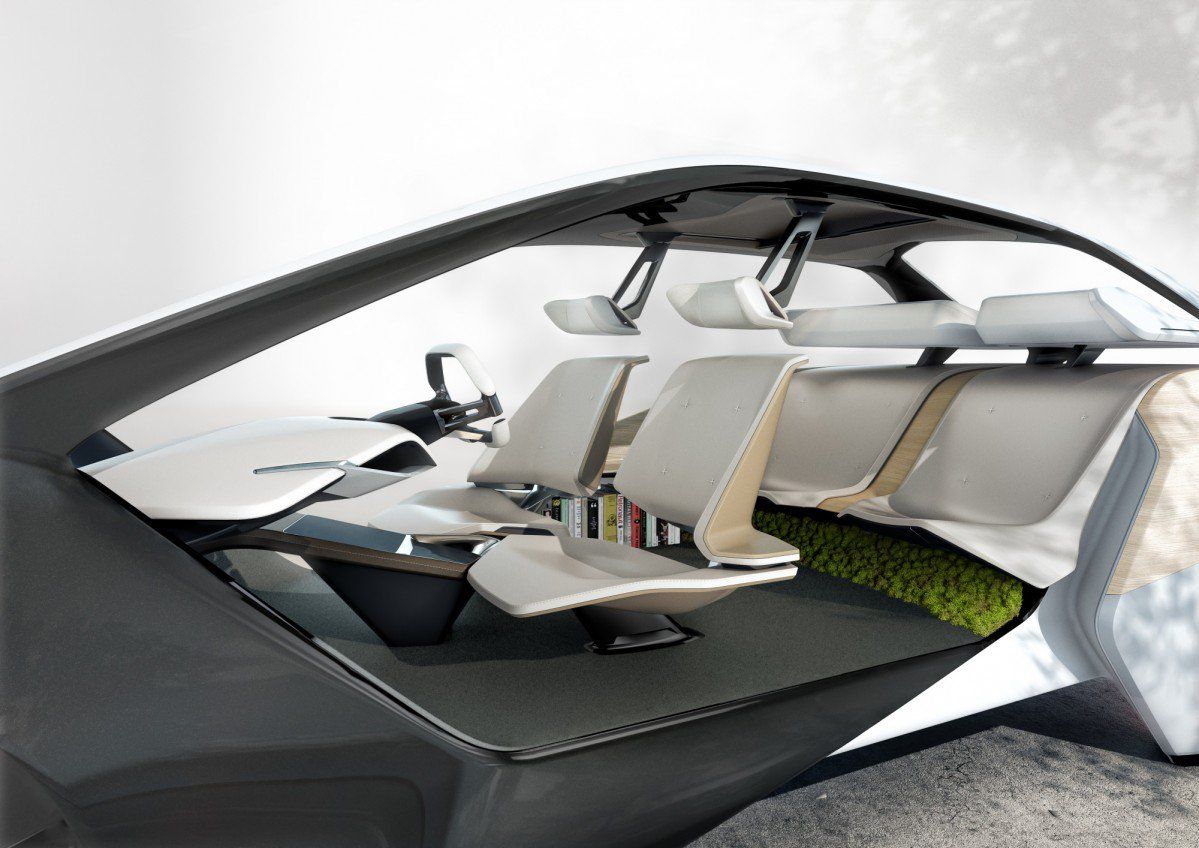 As you can see from the photos, the steering wheel remains ready for the driver to take control. That's a reassuring sight, as BMW's future autonomous cars will offer both automated and manual modes. The four slim seats free up space below for items such as books and even a material that resembles grass — a sign that the future will be (literally) green.