BMW i Vision Dynamics is not quite the Tesla Killer, but could make more sense
323 miles (600 km) of electric range and plenty performance under the hood
BMW revealed a concept study today, and it's called i Vision Dynamics. What is wants? To show a glimpse of the future model we're all waiting for.
BMW i Vision Dynamics is BMW's answer to Tesla's Model S, but the car itself will need at least a couple of years to enter production. It's a study that foresees a 'practical model' positioned between the BMW i3 and the BMW i8. It's not a sedan, neither an SUV, but a four-door gran coupé.
Judging from the pictures, it will be a large car better suited to satisfy the needs of four adults. Its Gran Coupé status means that there would be enough space for their luggage, too.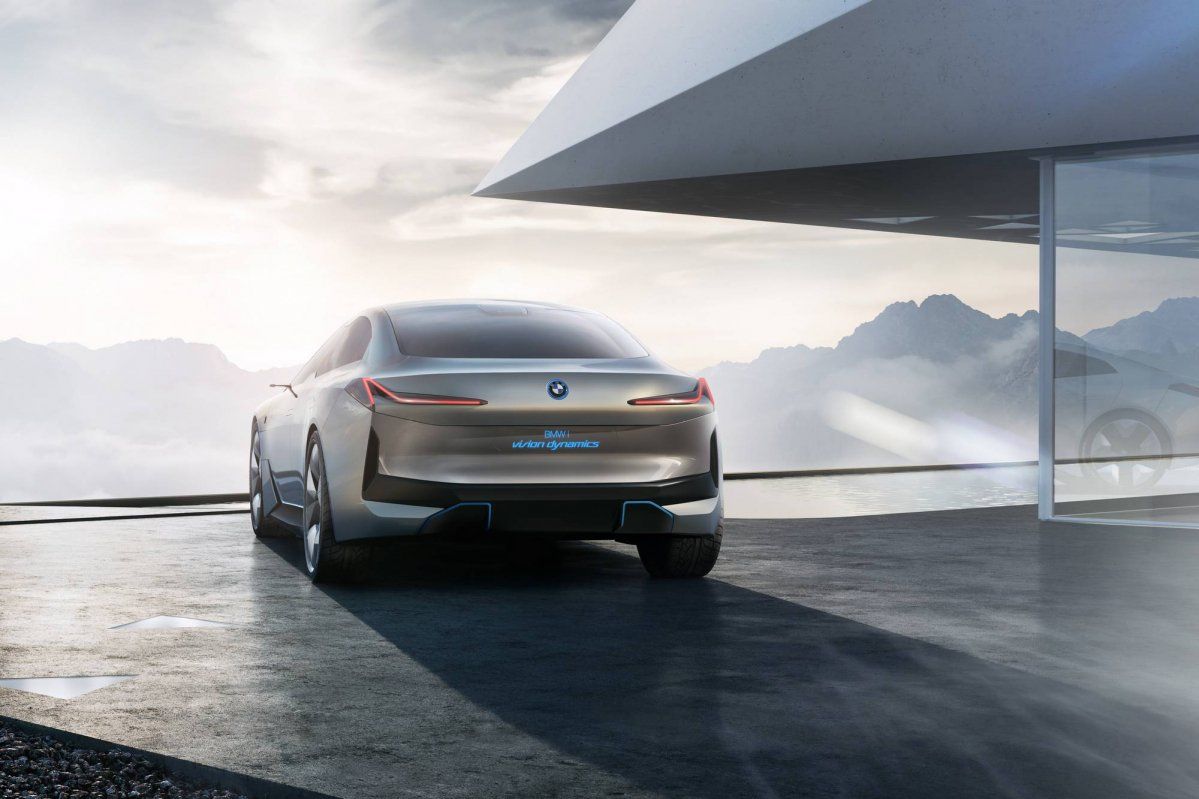 BMW claims a range of 600 km (373 miles), a top speed going past the 200 km/h (120 mph) mark, and a sprint time from 0 to 100 km/h (62 mph) cleared in 4.0 seconds in standard mode.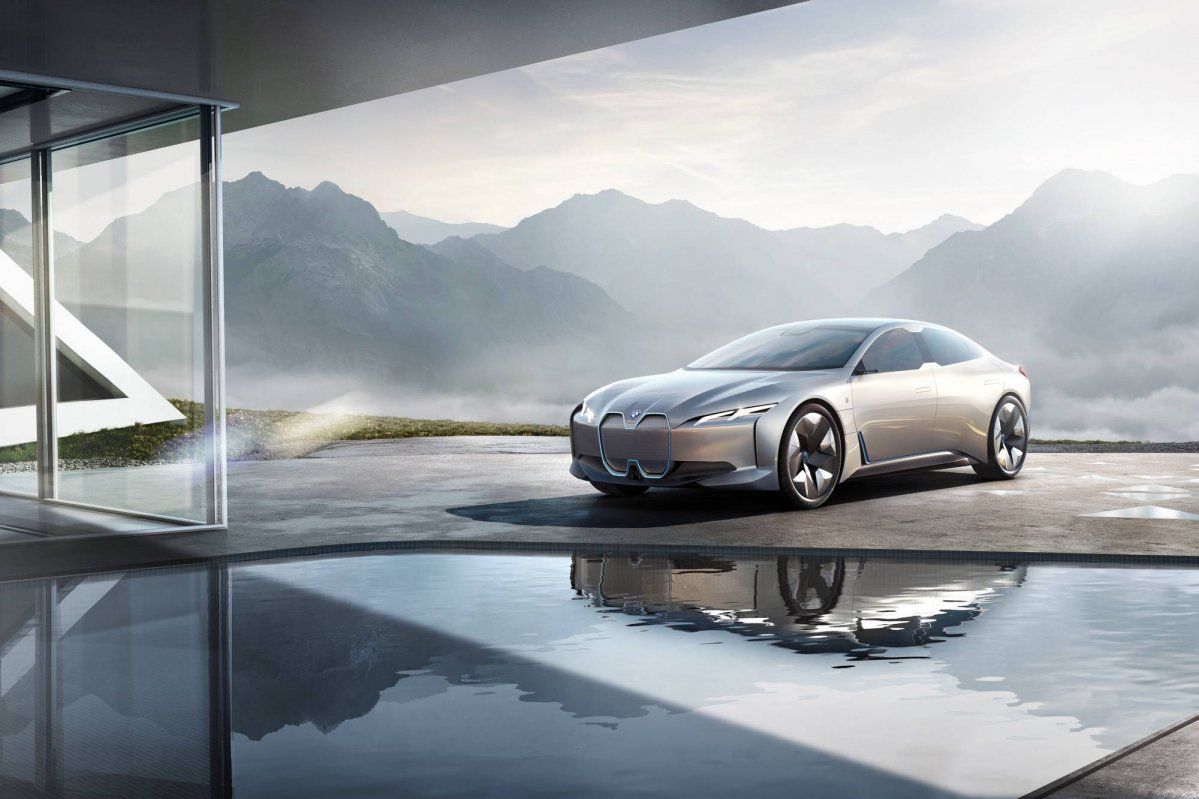 It could travel for some extra 100 km (62 miles) on a single charge compared to the current Tesla Model S P100D on its batteries alone, but its top speed and acceleration are not quite there yet - the Model S P100D reaches 250 km/h (155 mph) and needs 2.7 seconds to blast through the 0-100 km/h (62 mph) interval.
However, it's a car that, should it enter production, would make more sense than a Tesla Model S. Firstly, it's shorter, but still large enough for the medium-sized premium sedan world, with a longer wheelbase than the P100D:
Length / width / height: 4,804 mm / 1,933 mm / 1,387 mm

Wheelbase: 2,993 mm
Secondly, it should entice drivers to choose a more aerodynamic car rather than going for an electric SUV like the Tesla Model X (which would kind of defeat the purpose of an 'eco' car). It's refreshing that BMW chose to start with such a body version and not only with an ugly hybrid SUV.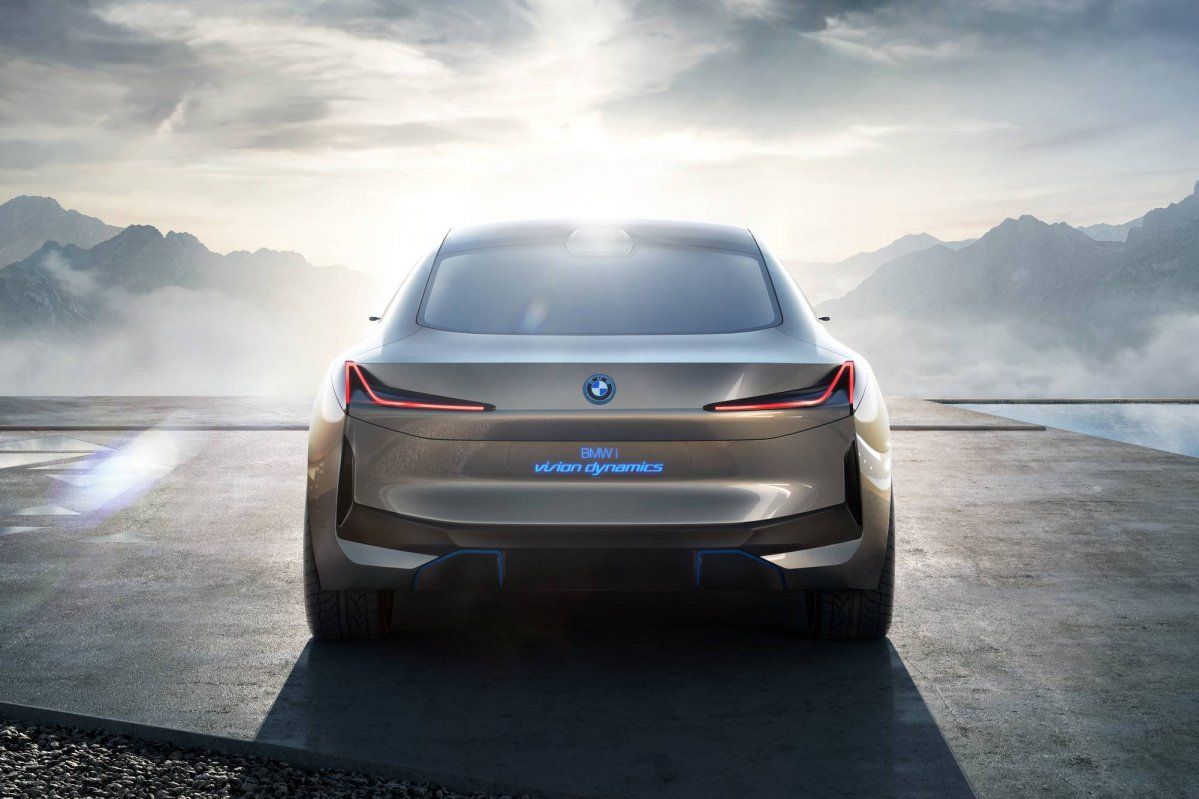 Also, you don't really drive in a green fashion when speeding up to 250 km/h, so a lesser top speed should be a signal to other carmakers to take limiting CO2 emissions seriously. Then, a leaner car would improve agility and this is one of the things BMW does better than any other premium manufacturer these days: sportiness is defined by what you're able to do with the car on winding roads or on the track, not in a straight line.
Last, but not least, let's keep in mind that BMW currently tests the market to see which of its models should go first the electric way. It recently announced 12 new EV models from now to 2025, and it will electrify another 13 models in the same period of time.
So, while BMW i Vision Dynamics is a design study and offers a look ahead to what another electric BMW might look like, without a direct link to a mass-production model, it's a glimpse to what BMW wants to accomplish in the coming years.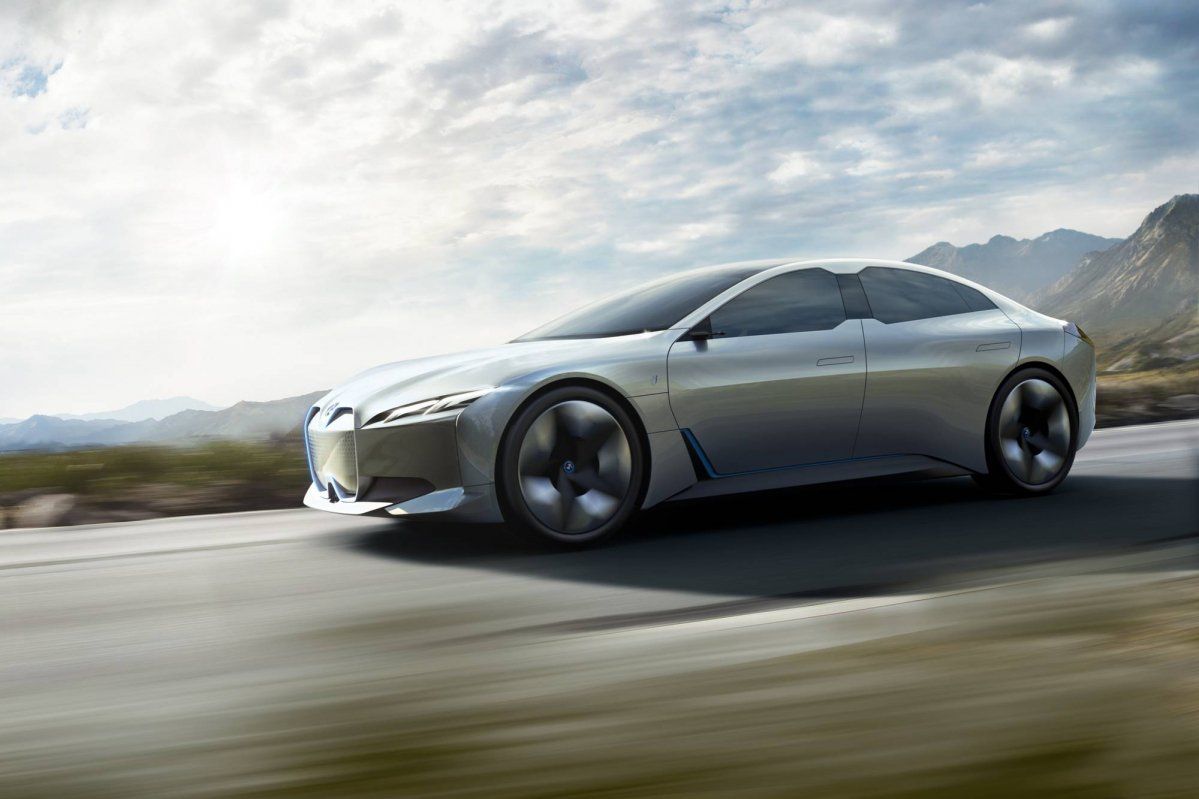 It seems like Tesla will have quite a fight to carry in the coming years. And we'll be here to write about it.
What do you think? Is BMW currently on the best path toward sensible electrification?