Note to all: don't do that, please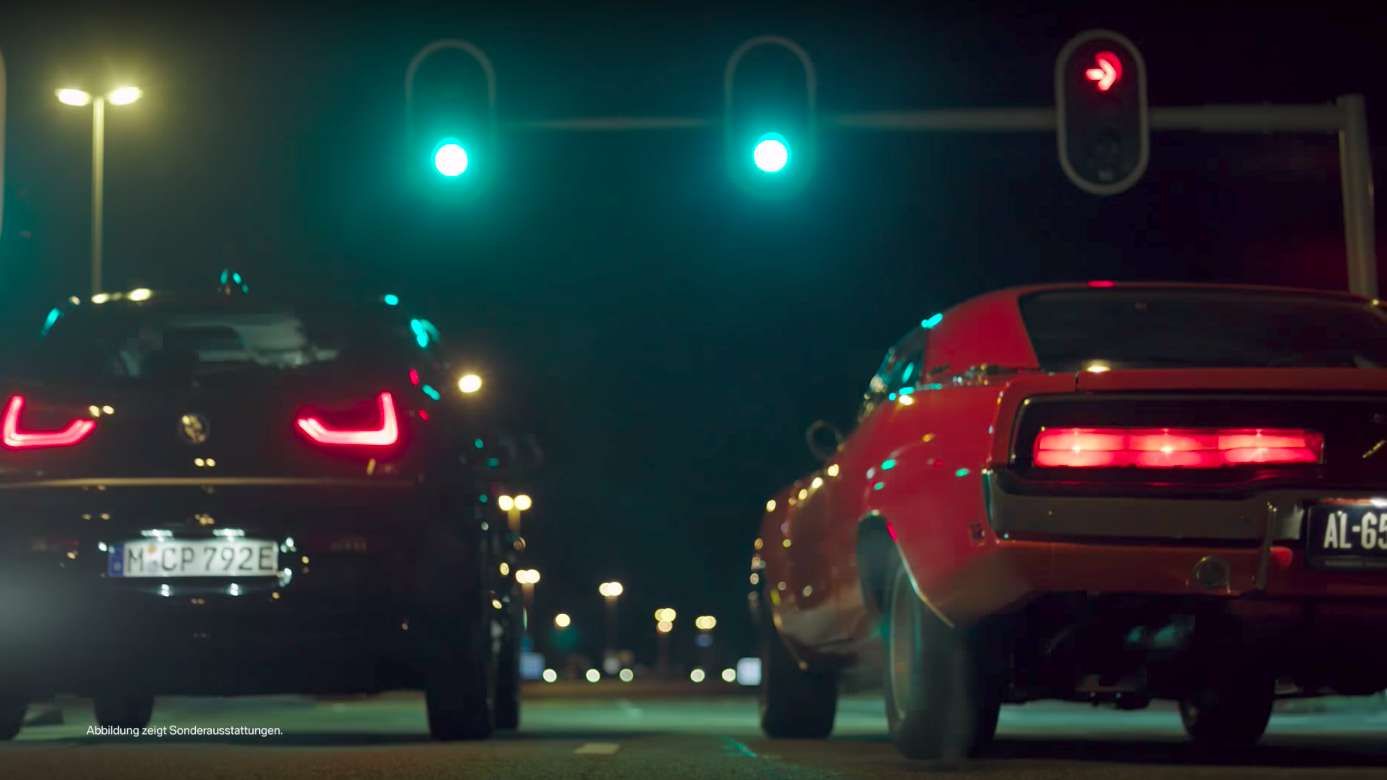 Flying cars aside, we're kind of living the future we thought we'd live: we can order pretty much anything through phone, cars don't pollute (that much) anymore, and, moreover, they learn how to drive themselves, so that you can order even more things via your phone.
Although we're past the point where we deny this is the right thing for humankind, we like to let our sinful side take over, dreaming of having a big 'ol American Muscle in our garages. I recently drove a 1973 small-block Corvette C3 and it's the only thing I dream about since.
So we've evolved, and this is a good thing. Not a good thing is to look back at the cars that once were not only mobility solutions but also our mechanical extension. Like BMW Germany did in this in this i3s commercial.
The i3s is the sportier version of BMW's all-electric urban electric car. It can sprint from naught to 37 mph (60 km/h) in 3.7 seconds, passing the 62 mph (100 km/h) mark after 6.9 seconds. It tops at 100 mph and has a 200 km range in normal driving conditions. I fell in love with how the i3 drives, and I can only assume the i3s, with its mild hot hatch personality, is even better. But asking if quietly is the new loud… that's just stupid.
Also stupid is comparing a small, brand new i3s with a big, old Dodge Charger. What's the point? Is a small EV faster off the line than an old American muscle icon? Well, IS IT!? Because, in the automotive world, we have this curiosity of how much does it take for a car to reach 60 mph (62 mph in Europe) from a standstill. 60 miles-per-hour, not just a random number that'll put your car in advantage (although we get it; 37 mph is the maximum speed you can reach in a city, legally, right?).
Fun fact: you know what would have happened next in this clip? If there was a 426 cubic-inch (7.0-liter) V8 under the Charger's bonnet, the 43-year-old car would've won: it has a claimed 0-60 mph time of 5.7 seconds. So no, BMW. Quietly is not the new loud. It is just the more elegant way. So stop pulling jerk moves like this and be elegant, like that lady in the i3s.