Because gold-plated cars are so 2015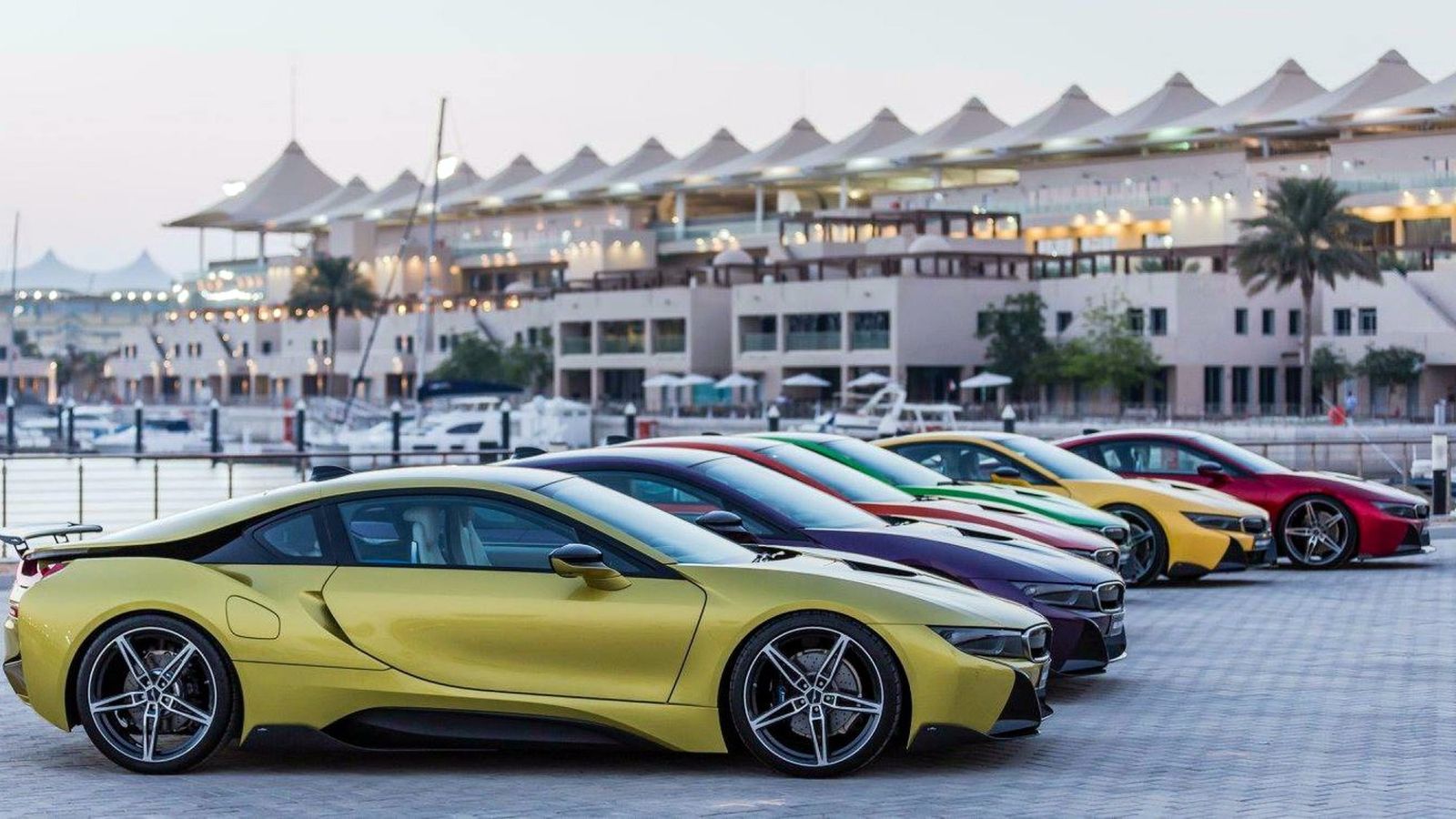 BMW Abu Dhabi Motors organized a photo session with a sextuplet of i8s, as a reminder for wealthy locals that you can be trendy without coating your car in gold. Or rust.
Besides their futuristic looks, the plug-in hybrid sports cars are grabbing attention through some audacious paint works bearing similarly bodacious names: Lava Yellow, Twilight Purple, Lava Orange, Austin Yellow, Lava Red, and Lava Green. As if the i8 wasn't hot enough already.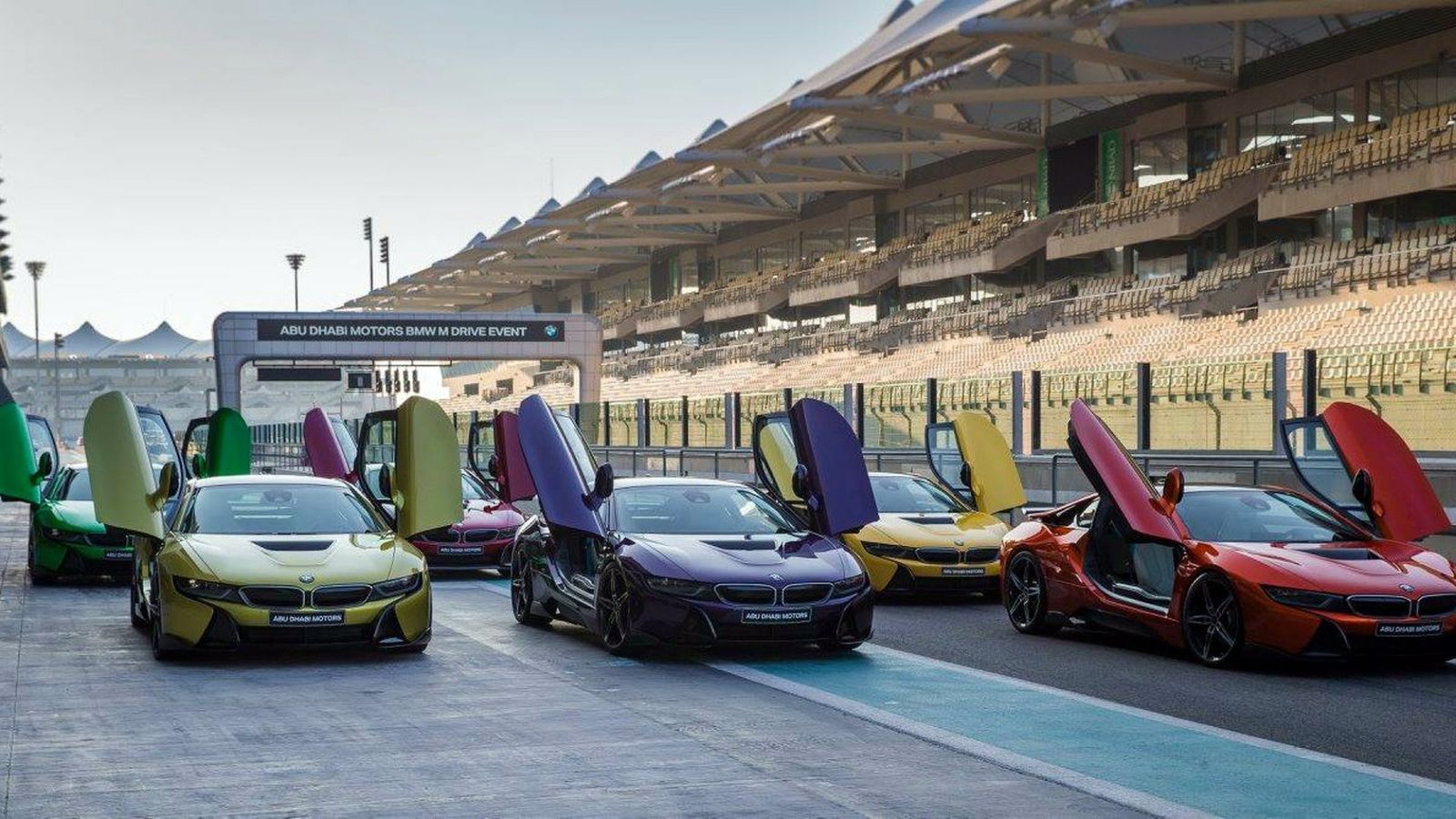 In addition to the special coatings, the showcased BMW i8s are wearing AC Schnitzer aftermarket parts, such as carbon fiber rear wings and five-spoke rims.
Everything stays unchanged under the hood: the plug-in hybrid setup is pushing 357 hp (362 PS) and 420 lb-ft (570 Nm) of torque to all four wheels – with the combustion engine taking care of the rear axle while the electric motor enlivens the front wheels, for maximum efficiency.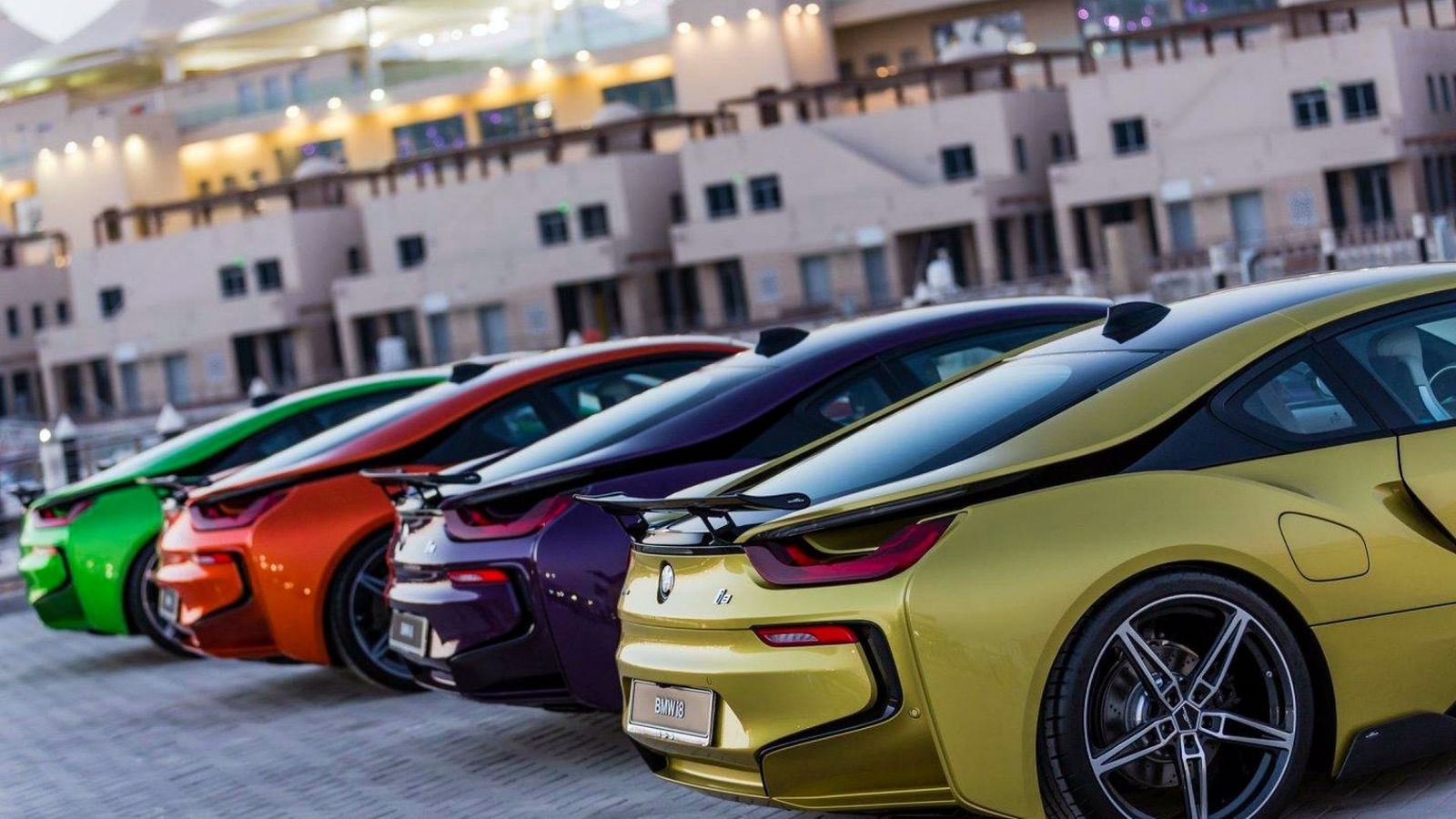 As a brief reminder, the 0-to-62 mph sprint is consumed in just 4.4 seconds and the i8 can also travel up to 22 miles (35 km) in pure electric mode. In "everyday conditions," the i8 promises 310 miles of mixed driving range. You can also check out our BMW i8 review here.