Upgraded suspension, brakes, aerodynamics, styling, and lightweight parts are on the menu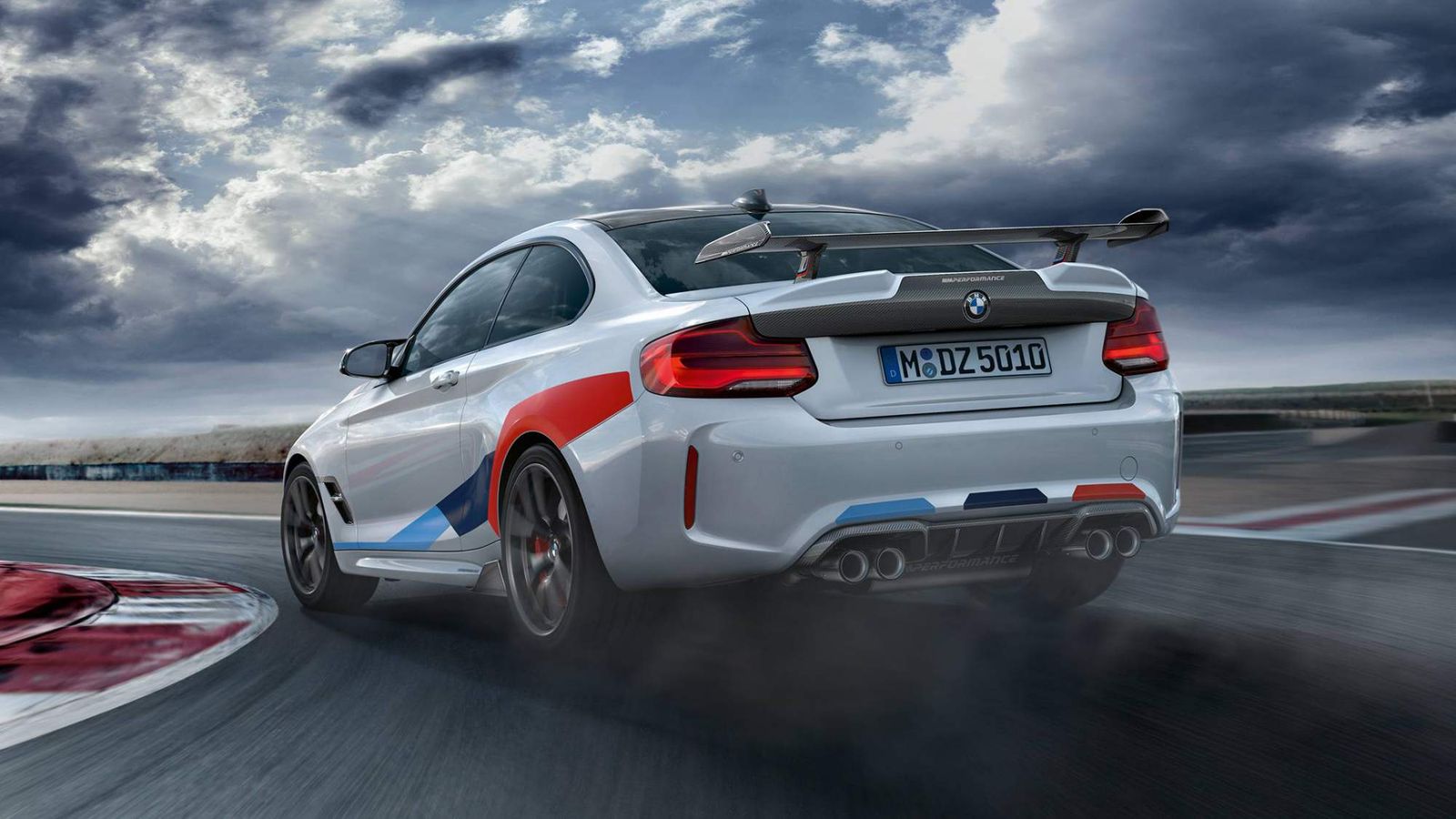 The recently unveiled BMW M2 Competition has all it takes to become a future classic: it's got a proper BMW M engine now, it goes from 0 to 100 km/h in 4.2 seconds, and it promises to outclass its predecessor (the BMW M2 Coupé) when it comes to handling sharpness.
Well, you can further improve the M2 Competition now courtesy of a wide range of M Performance Parts that cover the suspension, brakes, aerodynamics, weight savings, as well as exterior and interior design.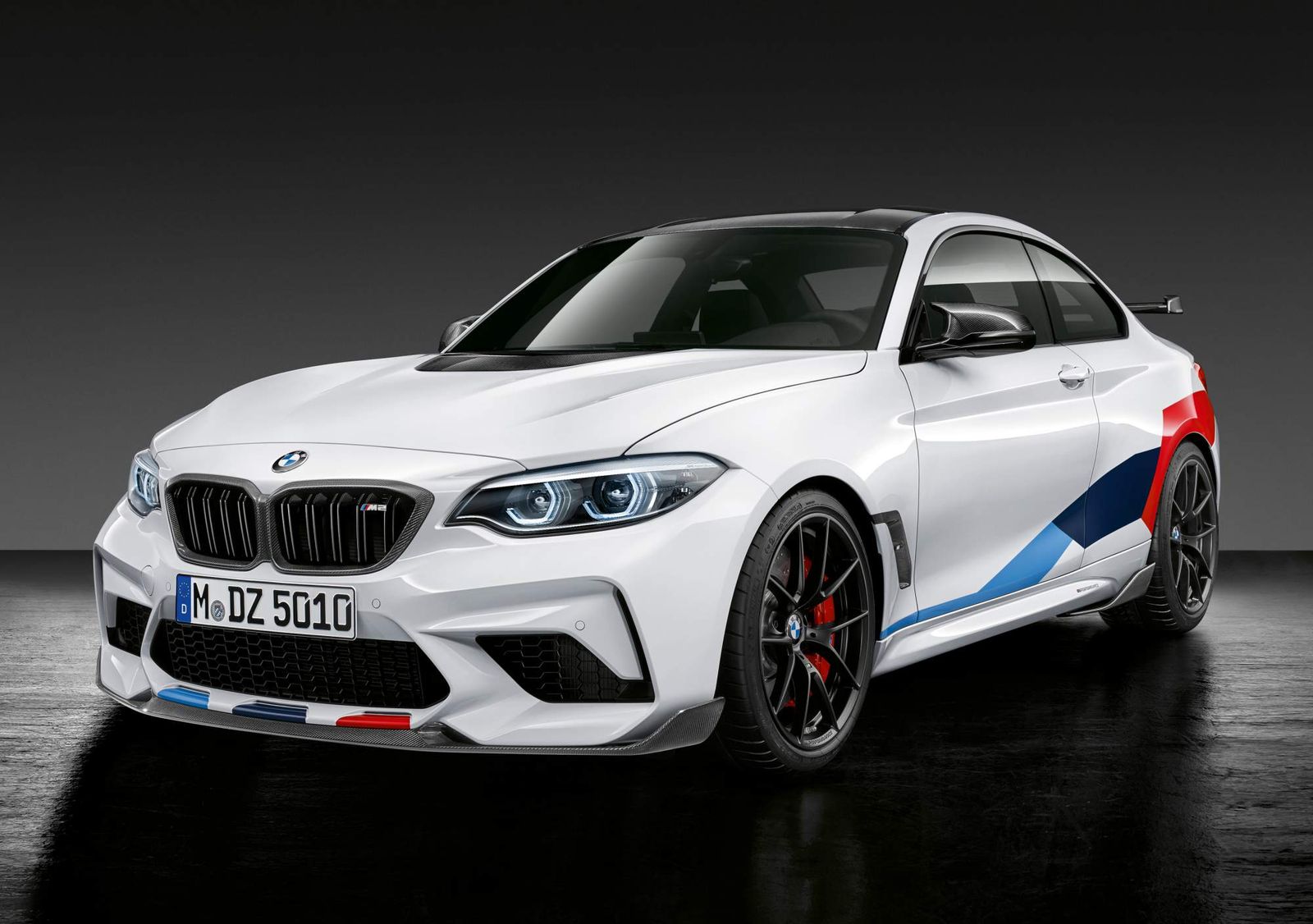 Performance-wise, the M2 Competition can be had with an M Performance suspension retrofit kit with a coil-spring setup that further lowers the car by up to 20 mm. Featuring 12 setting options for the compression stage and 16 setting options for the rebound stage, the M Performance suspension is said to ensure a "markedly neutral driving response with significantly reduced rolling tendency."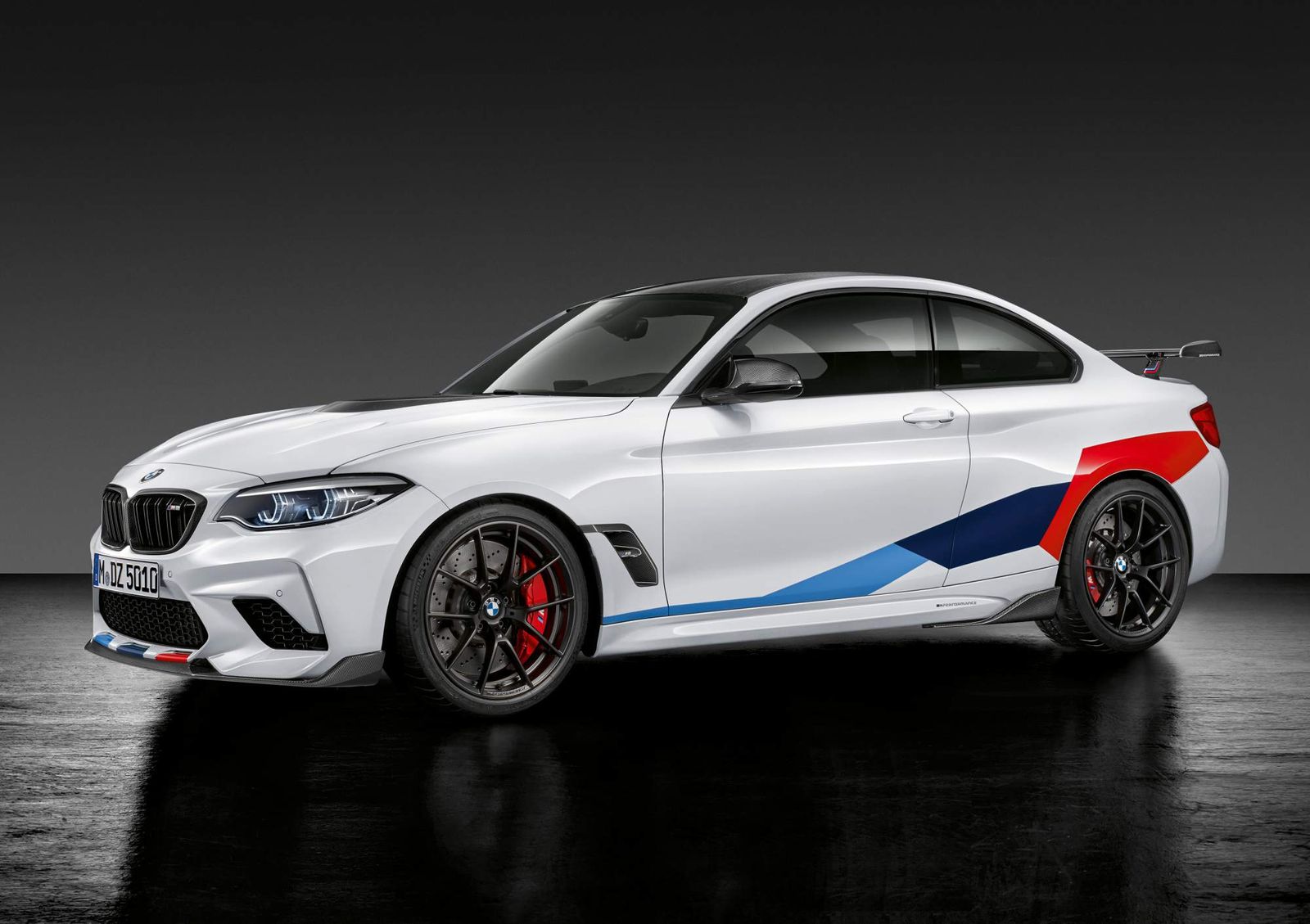 There is also a new 19-inch M Performance forged wheel model available in a Y-spoke style and shod with standard tires or Michelin Pilot Sport Cup 2 rubber. The wheels can be had in Jet Black matt and Frozen Gold and can house the BMW M Sports Brake System Red which consists of bigger, internally ventilated and perforated BMW M Compound Brake Discs.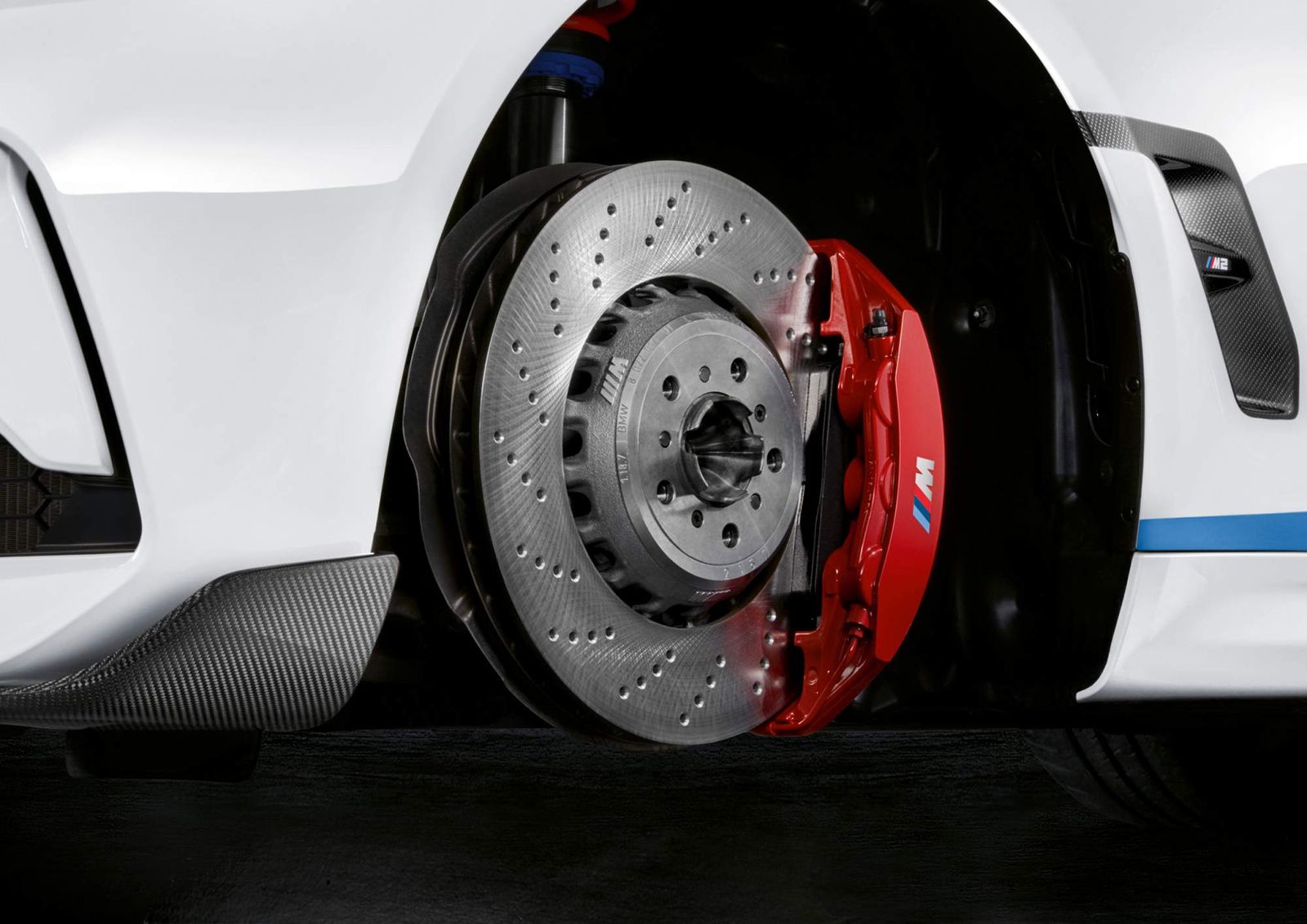 BMW claims the upgraded system, which also comes with aluminum 6-piston fixed calipers on the front axle and 4-piston fixed calipers on the rear axle, improves thermal resilience and generates more brake force under extreme conditions. The lightweight wheels combined with the upgraded brakes contribute to a 3.2 kg reduction of unsprung masses compared to the standard 19-inch wheel, improving steering behavior and driving dynamics.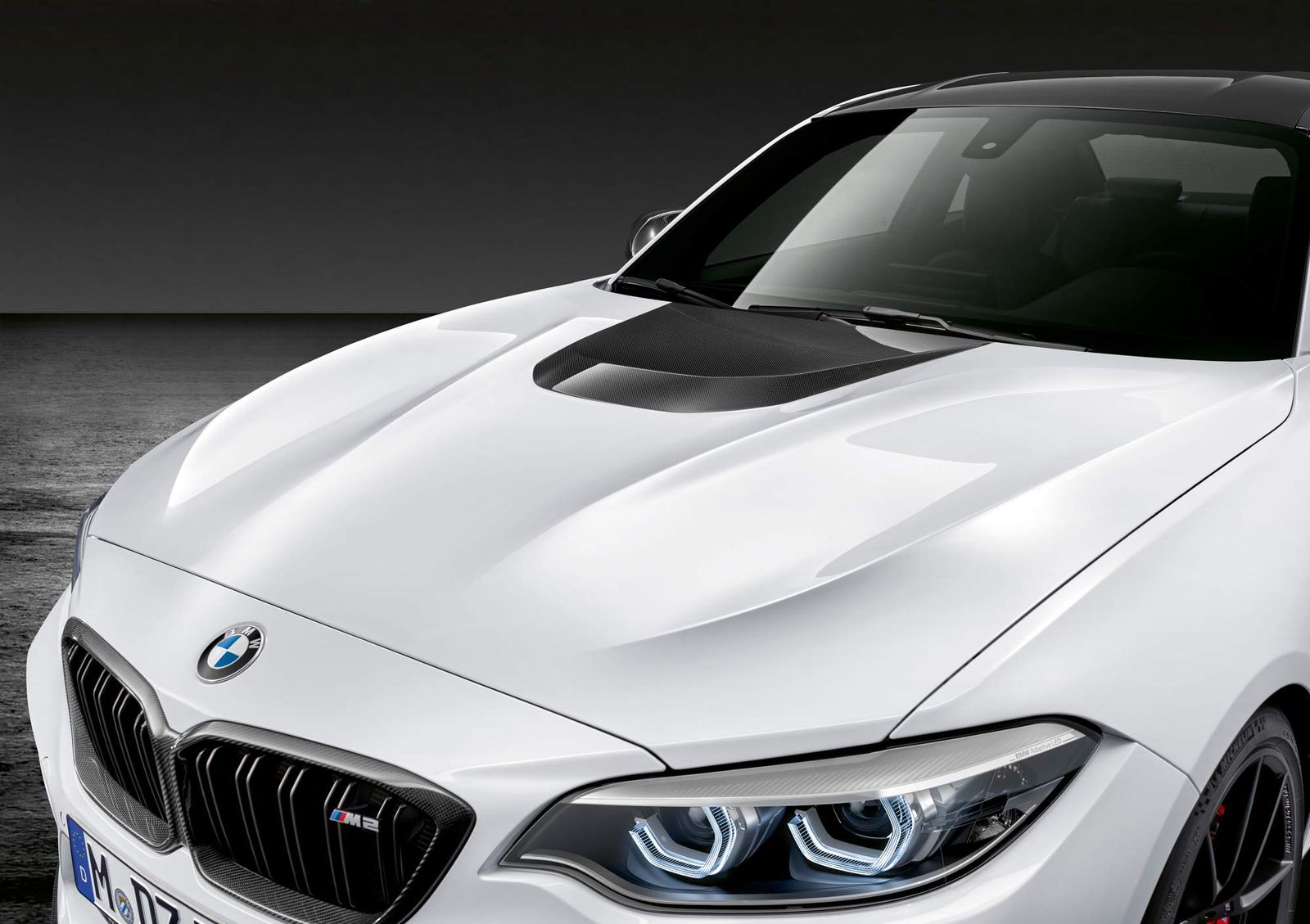 Moving on the weight saving measures the automaker offers many lightweight parts made of high-grade carbon fiber, including an M Performance bonnet with a powerdome (saves 9 kg), M Performance roof (5 kg), M Performance tailgate (6 kg), and M Performance front side panel.
A significant weight saving (8 kg) is also achieved via the stainless steel M Performance exhaust system with a titanium rear silencer and 93-mm carbon fiber tailpipes — which also improves engine noise.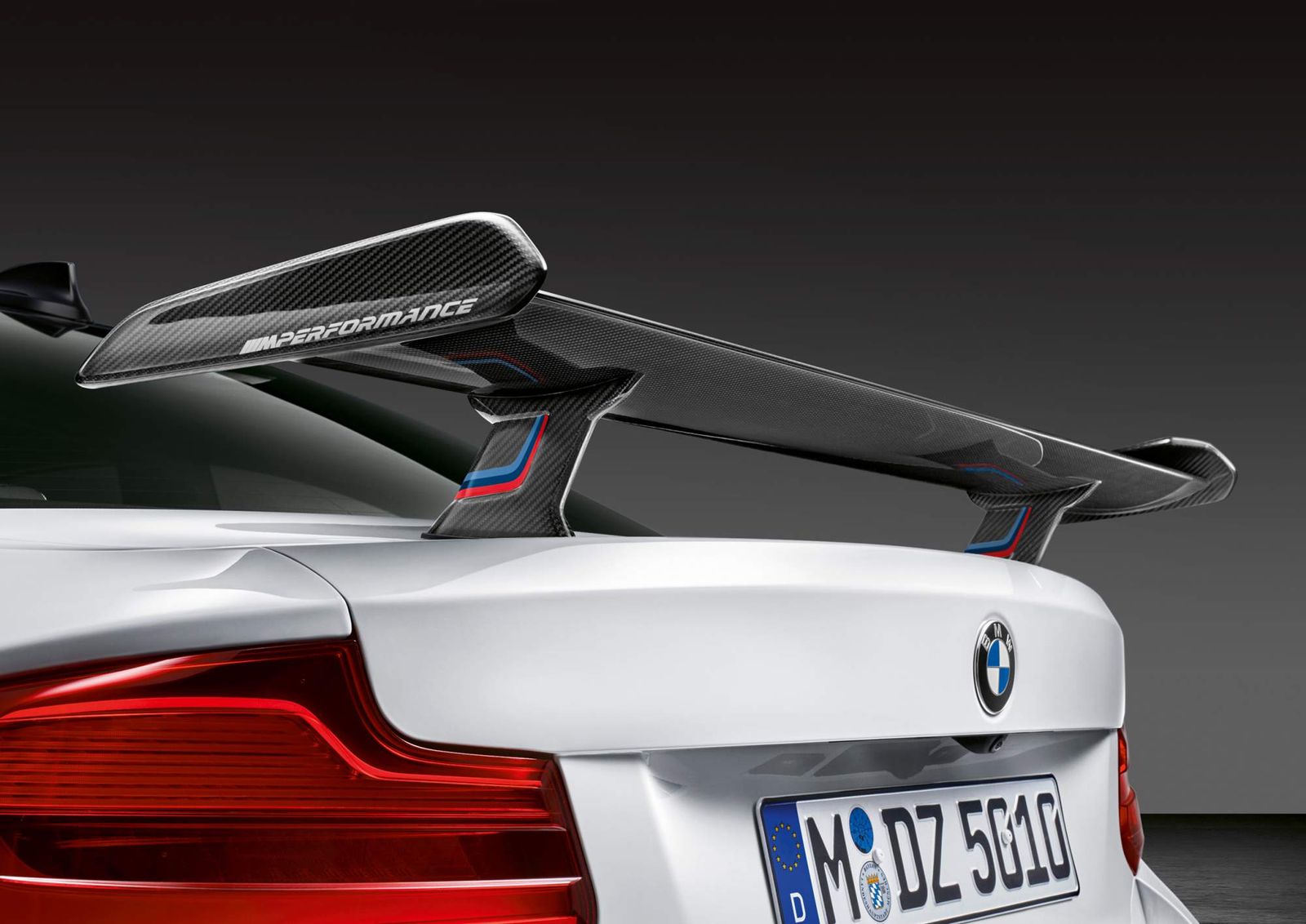 Besides the lightweight parts mentioned earlier, BMW M offers an array of carbon fiber aero parts developed specifically for the M2 Competition. Those comprise the front splitter, kidney grille, mirror caps, door sill finishers, side skirt extensions, rear diffuser, rear spoiler, and more.
There are plenty of style-enhancing options for the cabin as well, including two sports steering wheels, LED door projectors, stainless steel pedal covers, M Performance floor mats, and more. Finally, the M Performance Drive Analyzer is the ideal tool for those who want to see how quick they are on the racetrack.
READ MORE: Our road and track review with the M2 Competition's predecessor, the BMW M2 Coupé