The Bimmer is definitely the most fun to drive, as Mr. Needell repeatedly demonstrated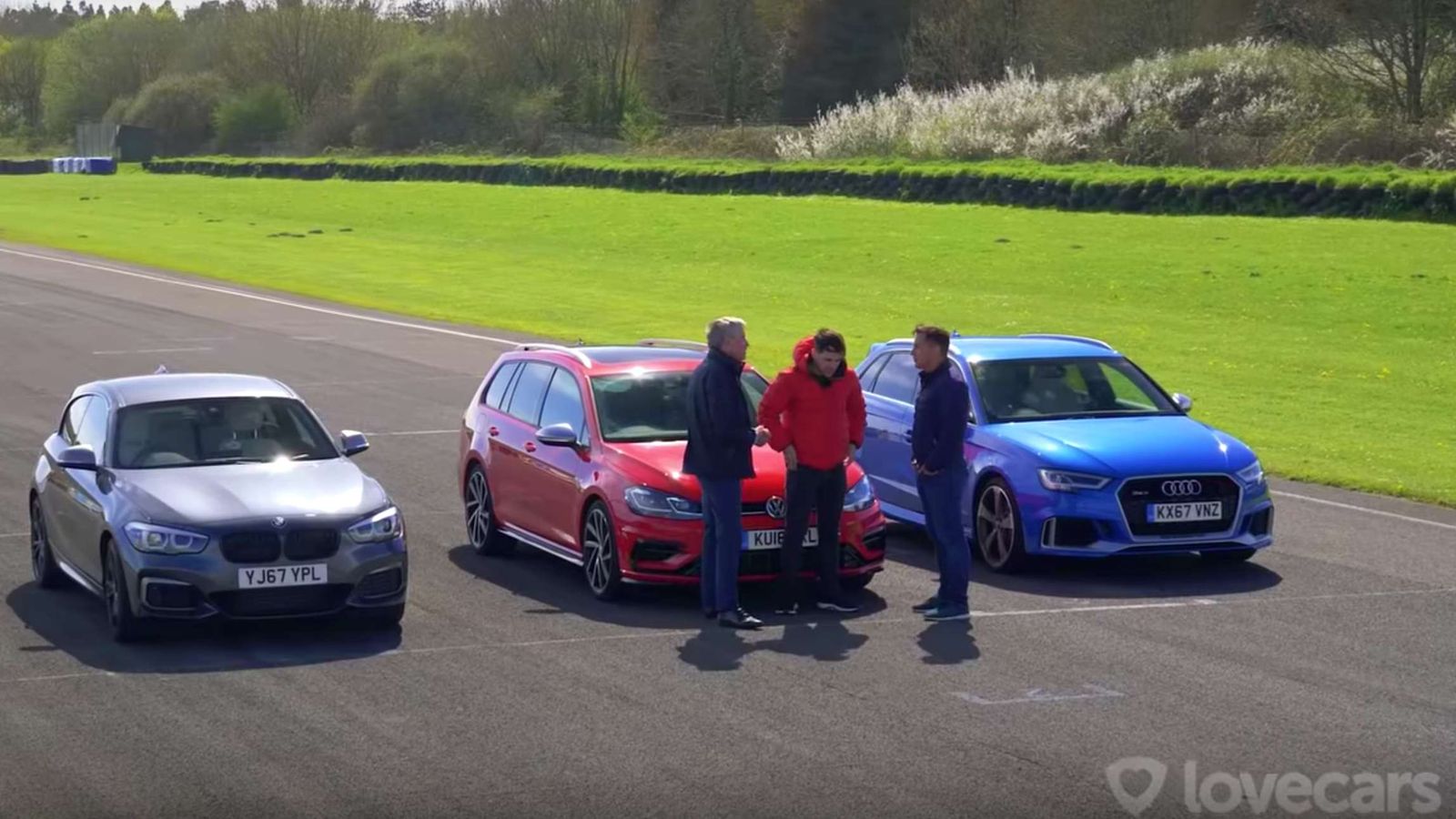 The hot hatch segment is a strongly disputed one in Europe, with a lot of enticing offers. Here's three of them having a go at each other on a circuit: BMW M140i meets Volkswagen Golf R Variant and his posh sibling, the Audi RS3.
Now, it might not be the best match ever, but it's definitely one worth watching, especially with Tiff Needell behind the wheel trying to dance with each one of the cars. Naturally, the rear-wheel-drive BMW M140i has what it takes to move artistically around bends, albeit not the most efficiently. Although the result of the fastest lap competition might not be a surprise, we won't spoil it; here's the video.
While the Bimmer is, of course, a track darling when it comes to maneuverability, the surprise here was the RS3 — who felt a bit bland here, on a track's smooth surface, although in the previous clip, where it was driven on public roads, it was proven to be a blast. Here's the first part of this comparo made by Lovecars:
SEE MORE: Mercedes-Benz A-Class vs BMW 1 Series vs Audi A3: what to buy?