The successor to the M3 GT4 is based on the M4 Coupé production model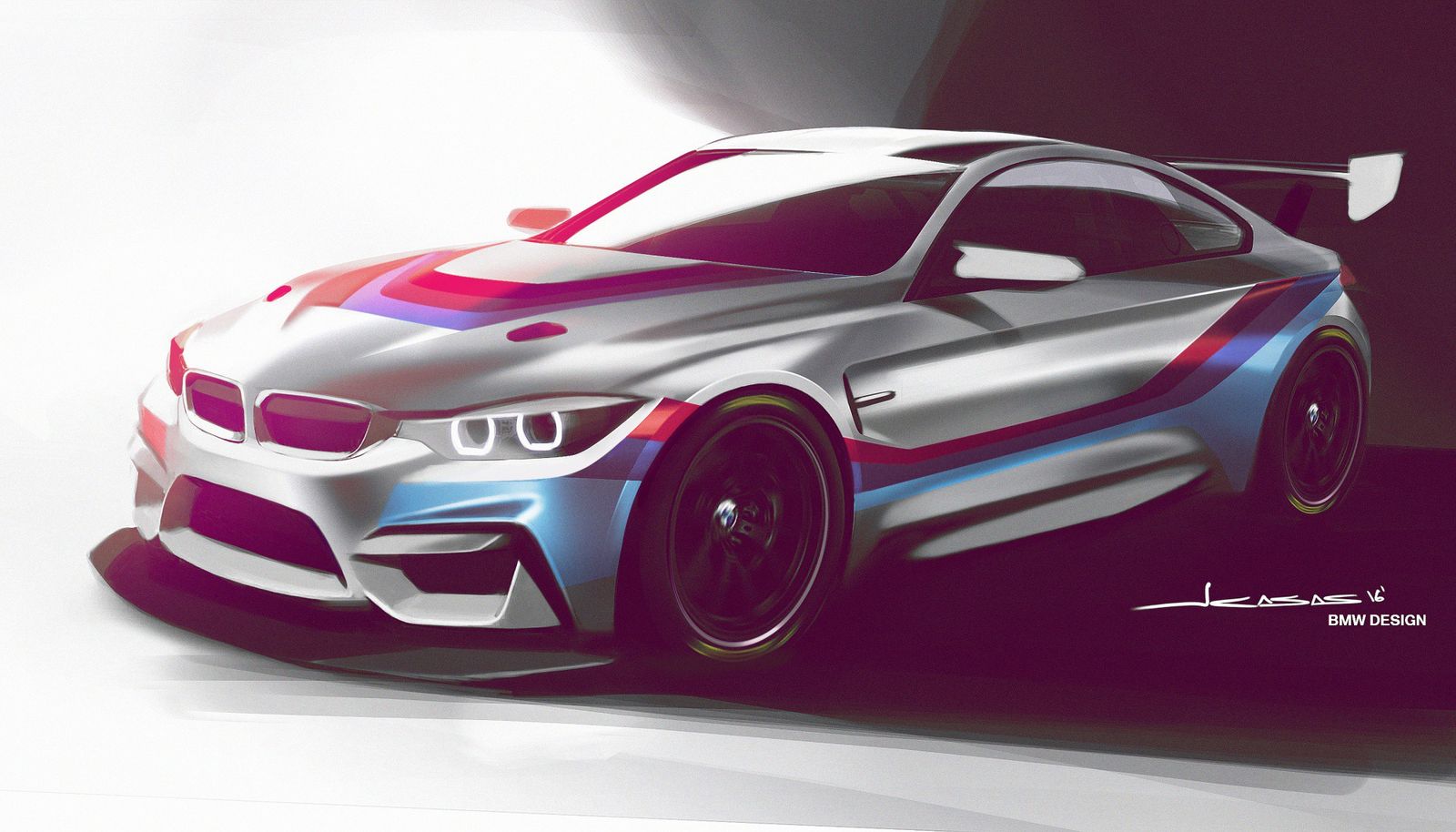 BMW Motorsport has released the first rendering of the M4 GT4 customer racing car, the successor to the M3 GT4.
Currently under development, the new model will be based on the M4 Coupé production car. Just like the M3 Coupé-based vehicle, the M4 GT4 will be eligible for GT4 racing series around the world.
The new GT sports car will complete its first tests at the end of 2016, which means it will be ready for customers who want to take part in the 2018 season.
The upcoming BMW M4 GT4 will slot between the M235i Racing and the M6 GT3 in BMW Motorsport's customer racing lineup. "The GT4 category is currently experiencing a boom. It offers affordable motorsport with cars of technical high-quality and, therefore, attracts a wide target audience," explains BMW Motorsport boss Jens Marquardt.
The M4 GT4's entire drivetrain (including electronics) will be sourced from the M4 Coupé production car, with the racing version to feature specific features such as carbon fiber doors, a motorsport front splitter and rear wing, as well as a racing exhaust system. Inside, the brakes and the pedal box use solutions carried over from the BMW M6 GT3.
The most popular GT4 racing series are in Germany, Europe, North America, and Asia, with BMW expecting most orders to come from these areas. The first deliveries to customers are expected in the second half of 2017 with the car's racing debut tipped to take place at the 24 Hours of Dubai (AE) in January 2018.
BMW will also use the new M4 GT4 to bring new drivers closer to the GT3 class as part of the BMW Motorsport Junior Program.