Who wins this sports car supreme battle?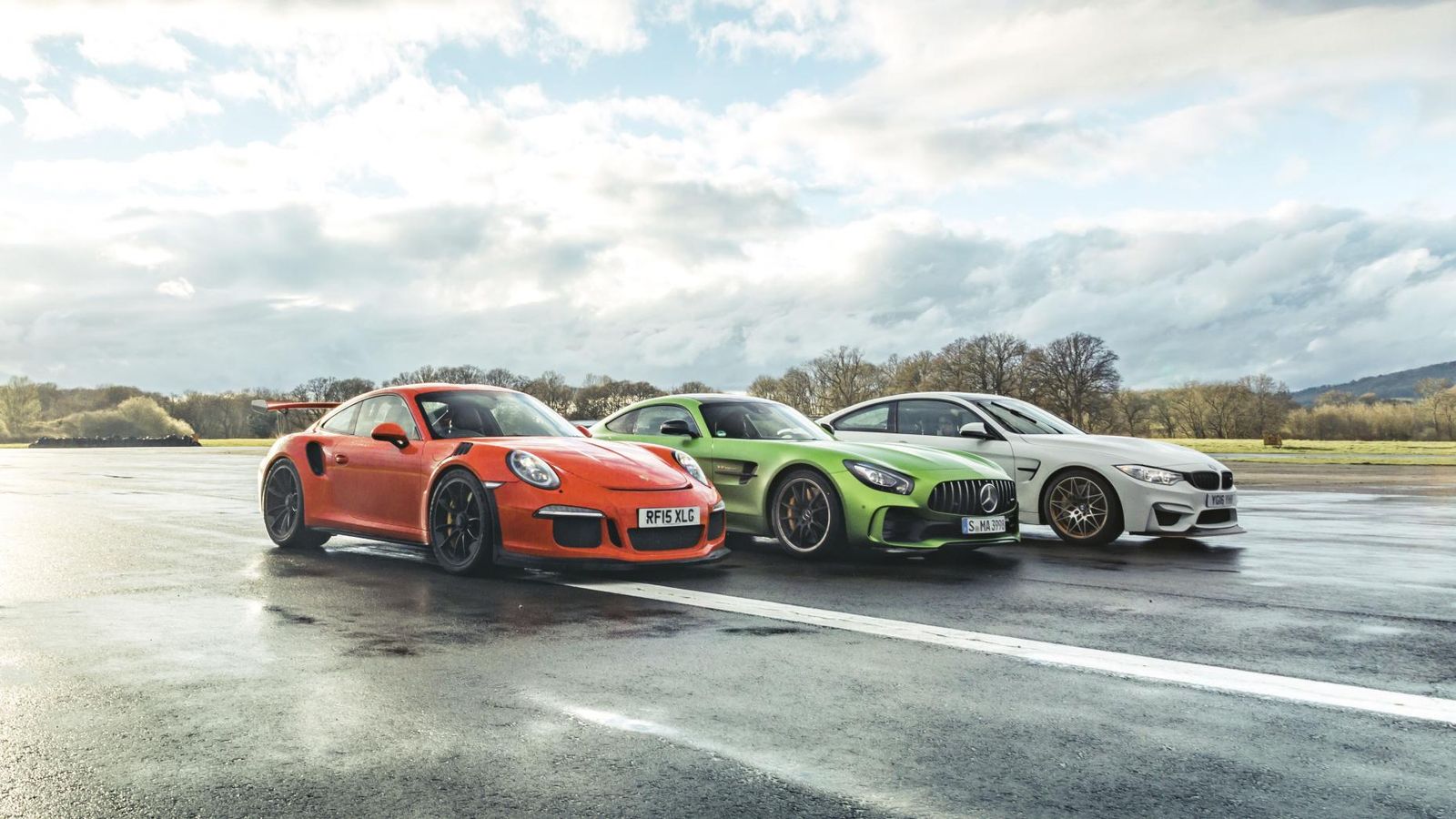 A German automotive war is about to break, and we're not talking carmakers looking to boost sales and trump the competition, but three full-blown sports cars going head to head.
BMW only built 700 water-injection M4 GTS models. Each one is 80 kilos (176 lb) lighter than the M4 Coupé and more performance gifted at 493 hp and 600 Nm (442 lb-ft) of torque.
Porsche's 911 GT3 RS was imbued with motorsport-bred components with one clear purpose, which involves rocket-like accelerations and jazz band-smooth handling.
Mercedes-AMG also used hits of racing pedigree when they built the GT R and given Porsche's expertise in building sports cars, Affalterbach put their A game into the GT R, which translates to more power, a wider track, and four-wheel steering.
As Chris Harris points out, the M4 GTS is not a full-bred sports car in the sense that it represents a go-faster version of the regular M4. Thus, it was never built from the ground up as a track demon like the other two cars involved in the brawl.
This doesn't mean, however, that it can't shake off at least some of the challenges spawned by facing the AMG GT R and the 911 GT3 RS.
Also, you shouldn't miss the episode in which Chris Harris drives the stunningly-restored Pur Sang Bugatti Type 35.