This is it folks, Stuttgart (well, Affalterbach) takes on Munich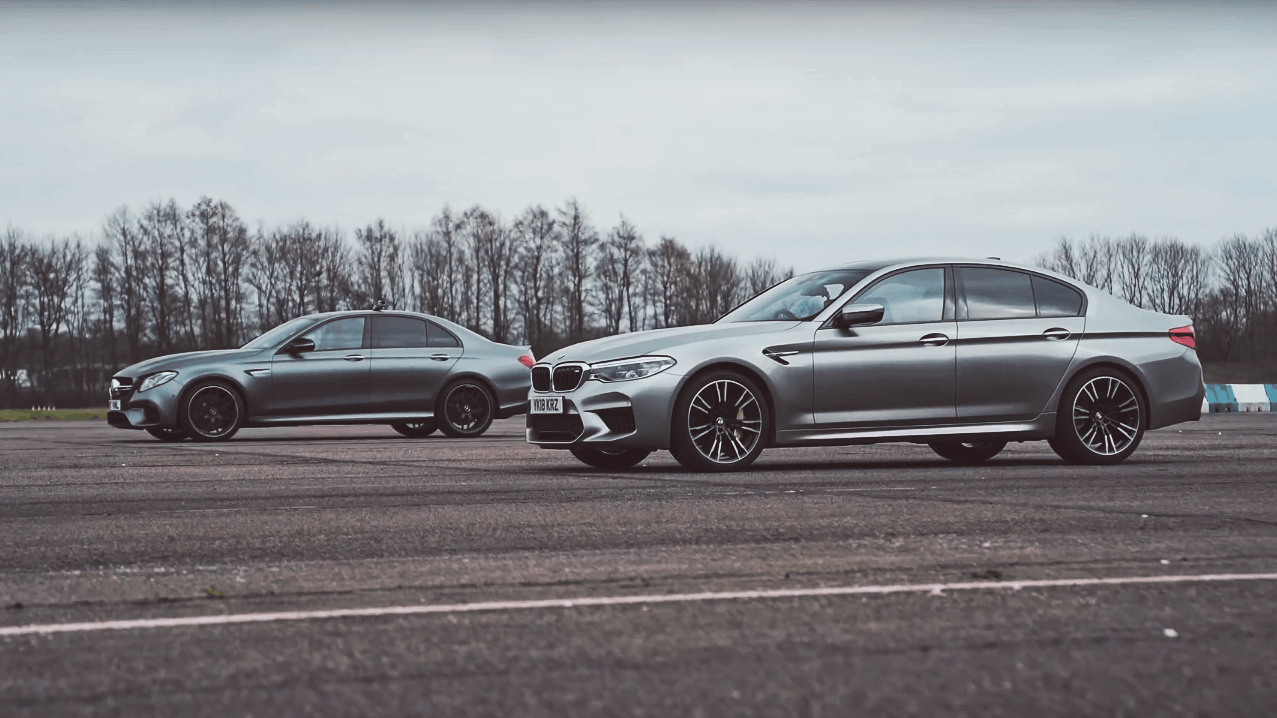 First was the Mercedes-AMG E 63 S, then BMW released the new M5 F90 and just like you, we've been dying to see the performance sedans taking it mano a mano on the race track.
Well, an airstrip is not exactly a race track but it's still a nice arena to have when you plan on pitting the M5 against the Merc-AMG E 63 S. Which is exactly what carwow did in their latest video comparison.
While we won't bore you with the technical specs because there've been lots of on-paper comparisons drawn between the new M5 and E 63 S, it's normal that we mention a little something about their firepower and how they use it.
While the Mercedes-AMG E 63 S relies on a 4-liter twin-turbo V8 making 612 hp and 4Matic+, the BMW M5 signs a premiere as it features a tweaked M xDrive setup. So both cars enjoy modern, smart all-wheel drive setups, but the BMW's 4.4-liter V8 (also twin-turbocharged) makes 600 hp, leaving the Bavarian a tad underpowered.
Is it enough, though, to grant the E 63 S the edge in this duel? That's for you to find out in the video below.
READ MORE:
On-paper brawl: Audi A6 meets the competition in BMW 5 Series and Mercedes-Benz E-Class
2018 Merc-AMG E 63 S bares its fangs at the 2017 Cadillac CTS-V