BMW M8 GTE endurance racer just can't wait to prove itself at the 24 Hours of Le Mans
It's the weapon the Bavarians hope will achieve GTE Pro class dominance
The all-new BMW 8 Series has about a year before it reaches production, the M8 Coupé even more than that, and yet here we are covering the Frankfurt Motor Show debut of the M8 GTE endurance race car.
Why the rush? Well, the M8 GTE will start competing next season, including in the FIA World Endurance Championship (FIA WEC) and its main event, the 24 Hours of Le Mans — where it will take on the Ford GT, Aston Martin Vantage GTE, Porsche 911 RSR and the like. The car will also compete in the IMSA WeatherTech SportsCar Championship (IWSC) in North America.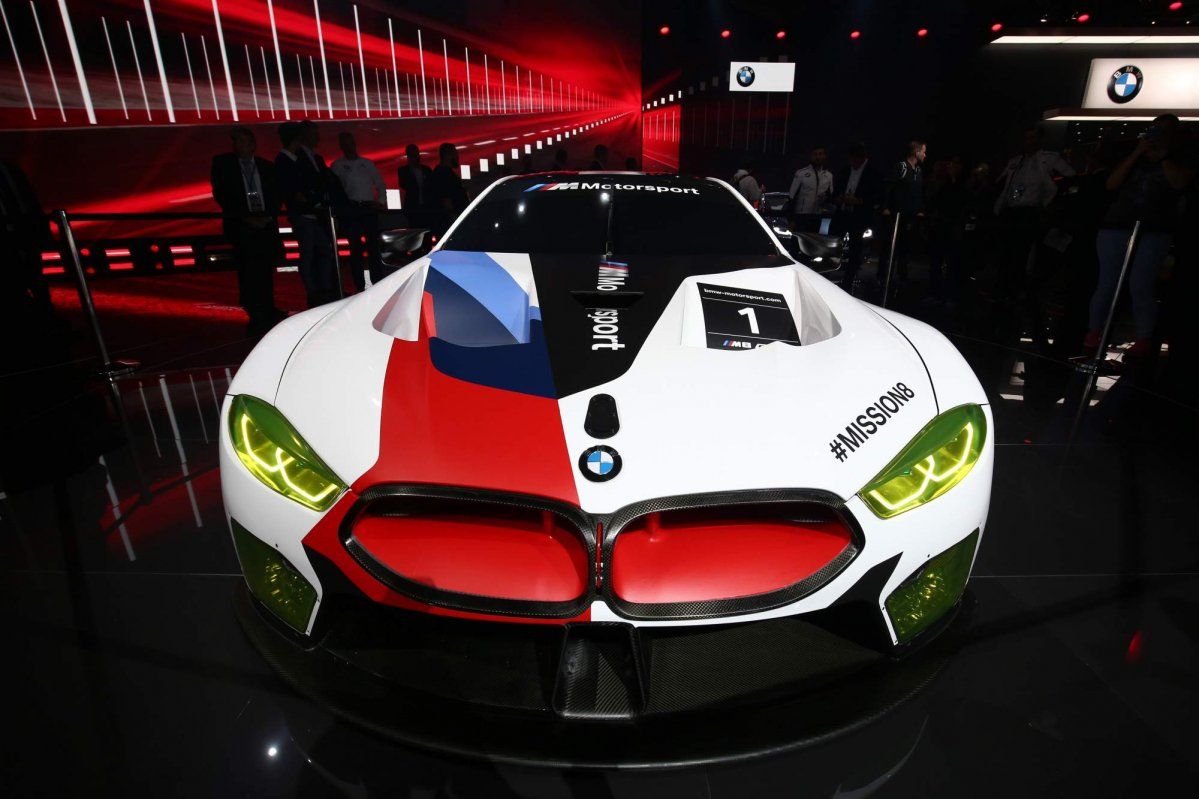 First impressions? It's darn hard to look away from the M8 GTE. It's quite a looker, despite some shocking details like the huge rear wing, podium-like diffuser, flared "nostrils," and the massive air intakes below them through which the V8 engine sucks in air.
The M8 GTE on display in Frankfurt proudly wears a BMW M Motorsport livery designed especially for the occasion.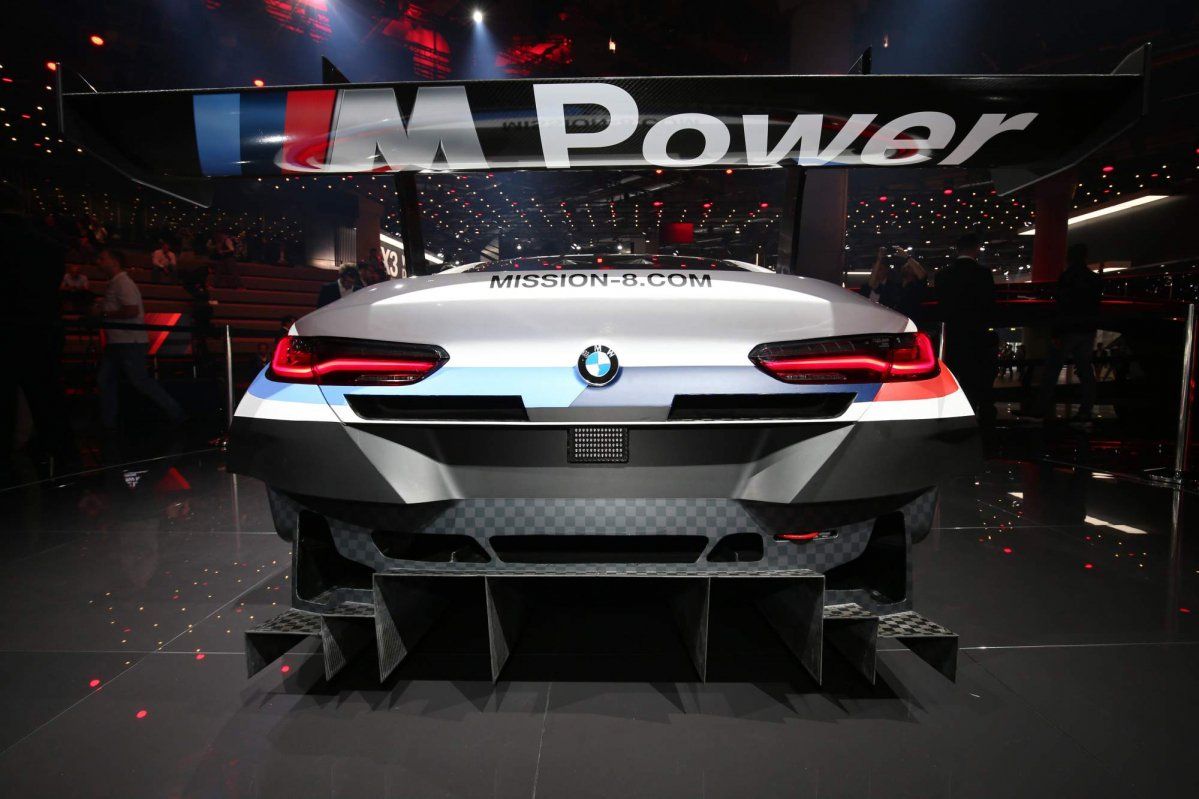 BMW says the lessons to be learned with the M8 GTE will be "directly incorporated in the development of the production model, which is running parallel to the motorsport project." Actually, racing and production engineers worked together on the M8 GTE project, including in the lightweight design.
For example, the composite body with carbon core and the extensive use of ultra-light CFRP components for the outer shell resulted in a weight of 1,220 kg (2,690 lb), despite the car's generous dimensions — 4,980 mm in length and 2,046 mm in width. Styling-wise, the M8 GTE shows it's related to the upcoming 8 Series and M8 by sharing the same roof line and the design of the lights with said production models.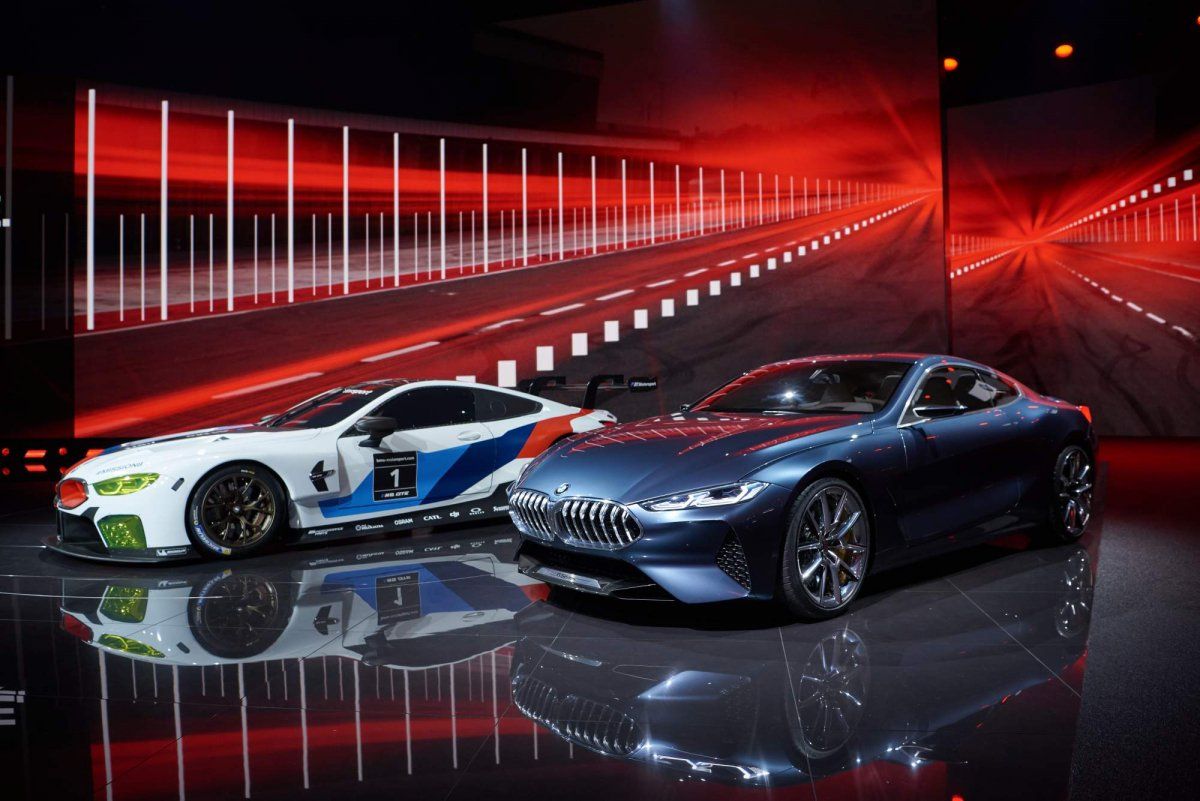 Under the perforated hood sits a new 4.0-liter V8 engine with BMW TwinPower Turbo Technology that can deliver more than 500 hp, depending on the racing series it enters. While displacement is restricted by regulations to 4.0 liters, the engine sources the cylinder block and cylinder head from the production engine — since BMW targets "the greatest possible efficiency and maximum durability" for the racing power plant.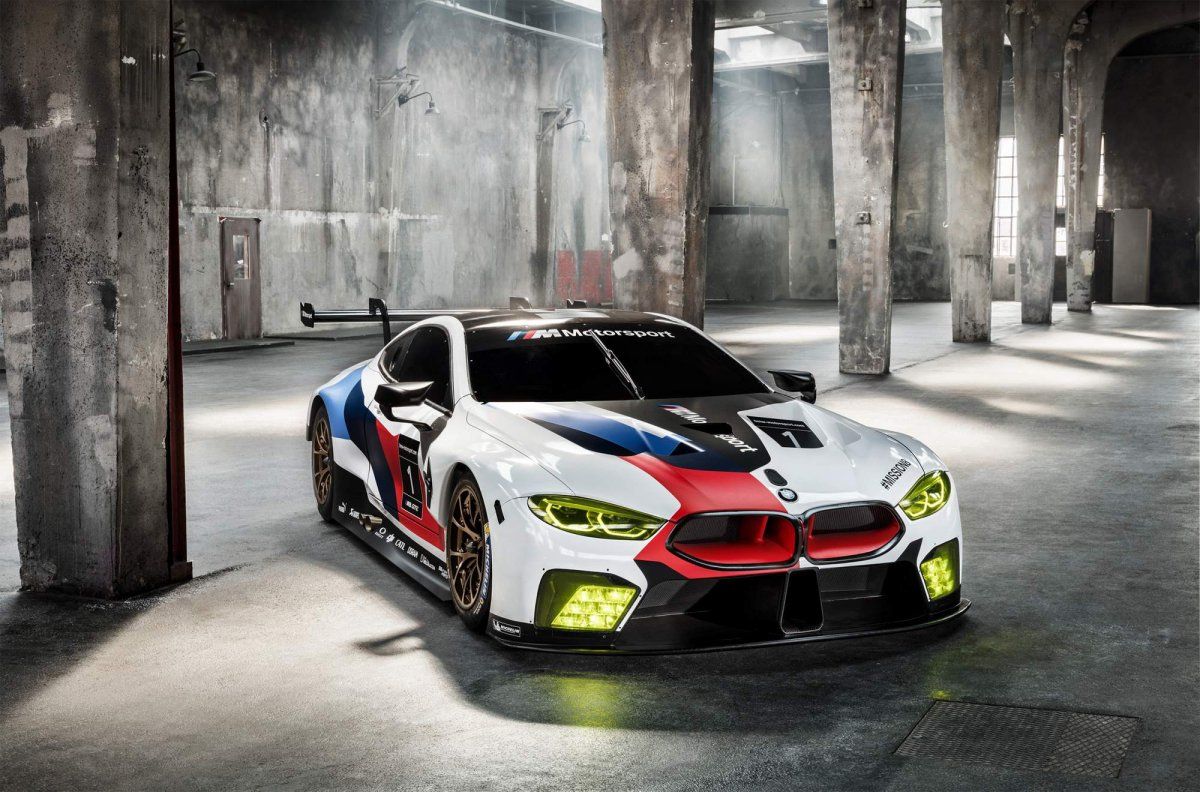 The engine is mated to a six-speed sequential transmission with electric paddle shift system and a limited-slip differential.
The first M8 GTE model was built on July 1 at the Dingolfing factory, where the 8 Series production car will also be made. BMW estimates we'll first see the M8 GTE in action at the 24 Hours of Daytona in January 2018.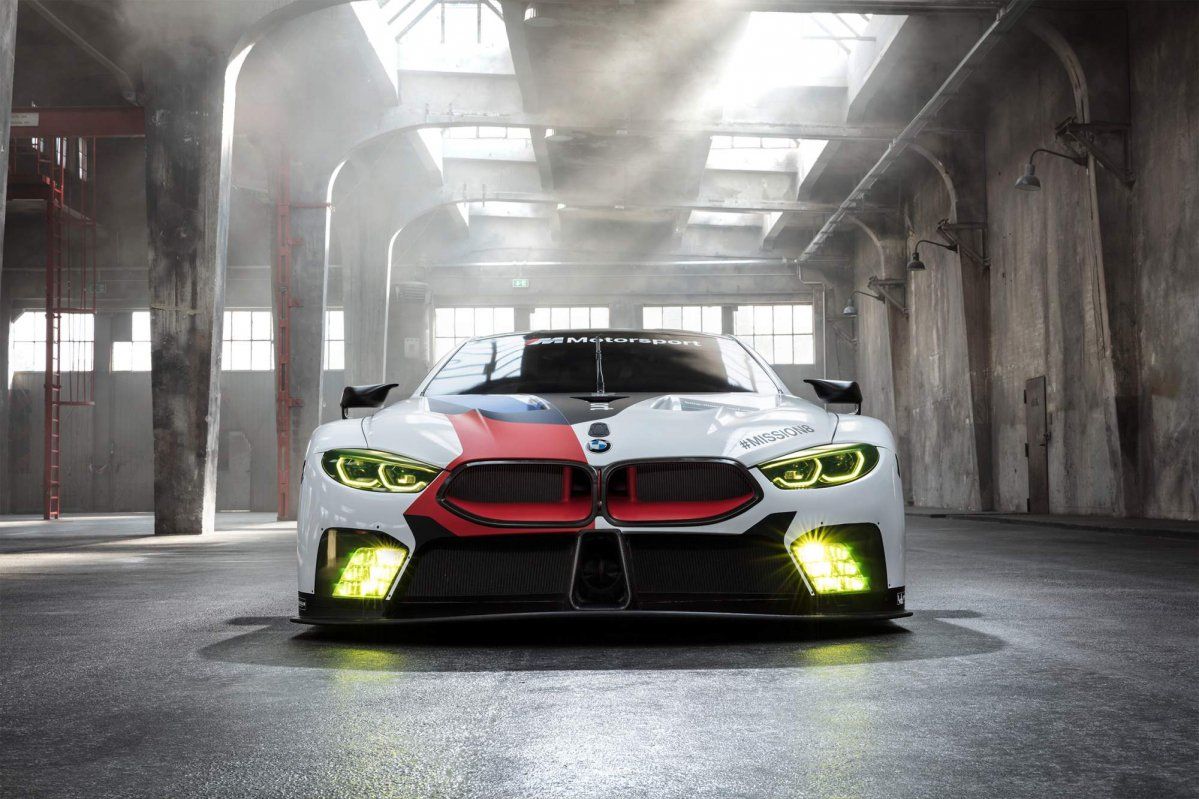 Have a thing for BMW race cars but aren't talented enough to be recruited by the BMW Motorsport works team? You can always feed your racing driver fantasies with the BMW M4 GT4 customer racing car.