BMW to launch Tesla Model 3-rivaling EV by 2020
Reports indicate it could be based on the 4-Series five-door GT model
BMW is reportedly going to launch an all-electric version of its 4-Series GT five-door (3-Series GT replacement) in order to compete with Tesla's upcoming Model 3. The model won't therefore be part of BMW's dedicated line of i eco models, so it shouldn't be confused with the i5 model, as that will be a dedicated ground-up all-electric model.
With an all-new 4-Series just over the horizon, se to arrive in 2019, BMW will also launch a 4-Series-branded model to replace the 3-Series GT, as well as the current 4 GT - it's predictably going to be called 4-Series GT. That model will get a complete gasoline and diesel engine range, electrified versions and a pure EV, as well.
Autocar says this all-electric 4 GT will feature performance on par with the most potent internal combustion version, so an output 0f 320-ish horsepower is to be expected. The source goes on to add that BMW is apparently looking at two different powertrain options: a simple one and a more complicated one.
The first is more akin to what manufacturers are currently doing - fixed-ratio gearbox sending power from the front-mounted motor to the rear wheels via a conventional prop shaft. Second option currently considered would use two motors: one up front driving the front wheels and one at the back driving the rears. Its range is expected to be somewhere around the 500 km mark, drawing power from a battery pack anywhere from 70 to 90 kWh in size.
For the purpose of this article, I whipped up a quick rendering of what BMW's next 4-Series could look like, using the new brand family face, as well as cues from the i8 and 3-Series GT - check it out below.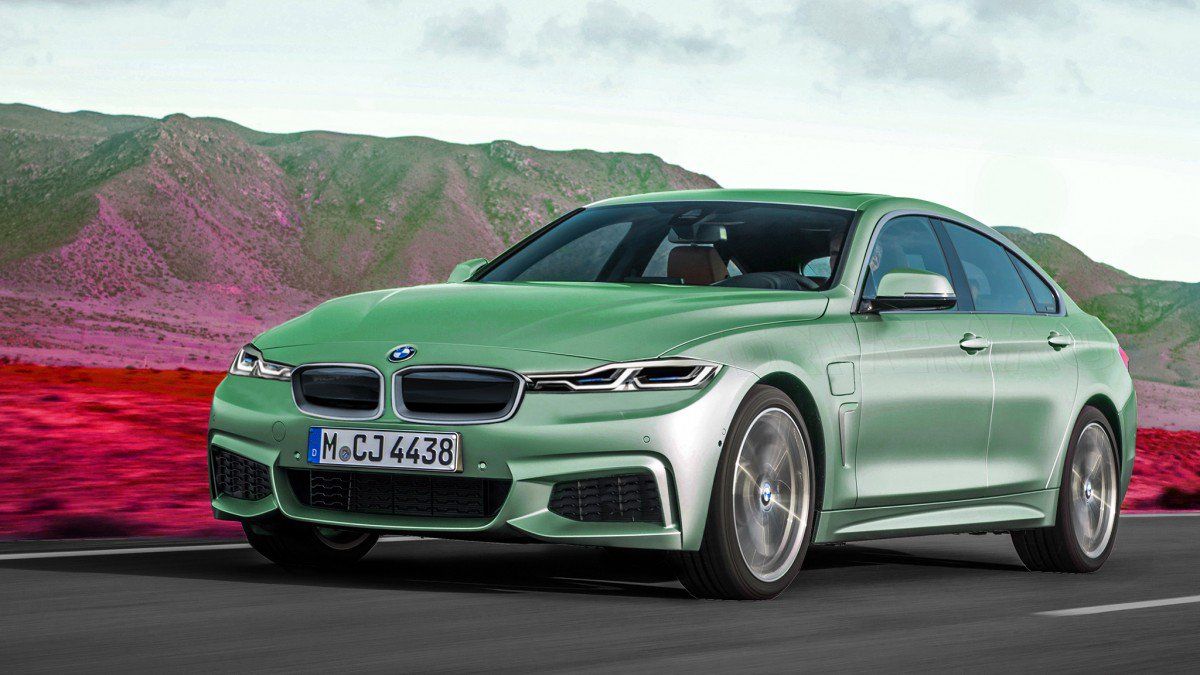 Rendering by Andrei Nedelea