In a world where independent journalism suffers, there's a new publisher in town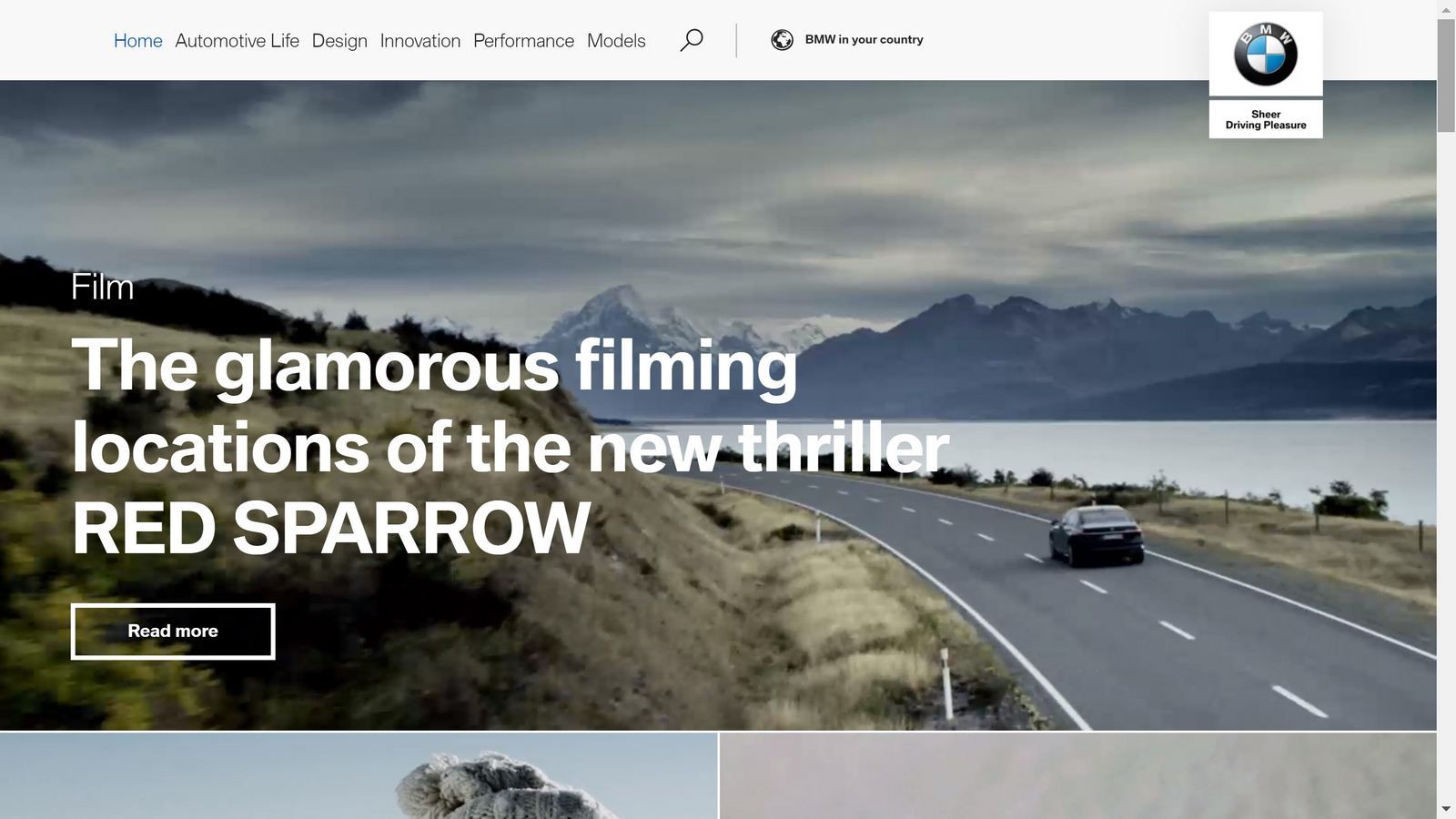 BMW relaunched its BMW.com website today and it's a beauty to behold. Magazine-like, fast loading (Google AMP tech behind it), crisp and shiny. And all guns blazing for consumers' eyeballs
Listicles, infographics, videos and vibrant content in a mobile-friendly package – this is what the new BMW.com looks like. Seriously, take a peek, it's really one of the best web implementations of a car magazine you'll ever see. From eco-minded articles to urban architecture, from sports to road trip tips, there's something to read for everybody, not only BMW fans.
"The new BMW.com is much more than a classic relaunch. The website has been rebuilt from scratch and illustrates how we are systematically rethinking and rejuvenating BMW brand communications"

Jörg Poggenpohl, Head of Digital Marketing BMW.
It's easy to navigate, too, no matter if you're on your mobile device or try to read something on your laptop or desktop computer. And, while content is (the new) king, there are also conveniently-placed shortcuts to each country's BMW website where you can configure and order your dream German driving machine.
But there's more than what meets the eye. BMW has a dedicated SEO team and strives to push its content as high as it can in Google searches, before even Wikipedia's articles, not to speak regular car magazines. BMW also acts like a publisher, with special teams scouting for social media trends and producing editorial content on the spot to meet individual interests. It's a major shift from just statically promoting its products according to regular lifecycles.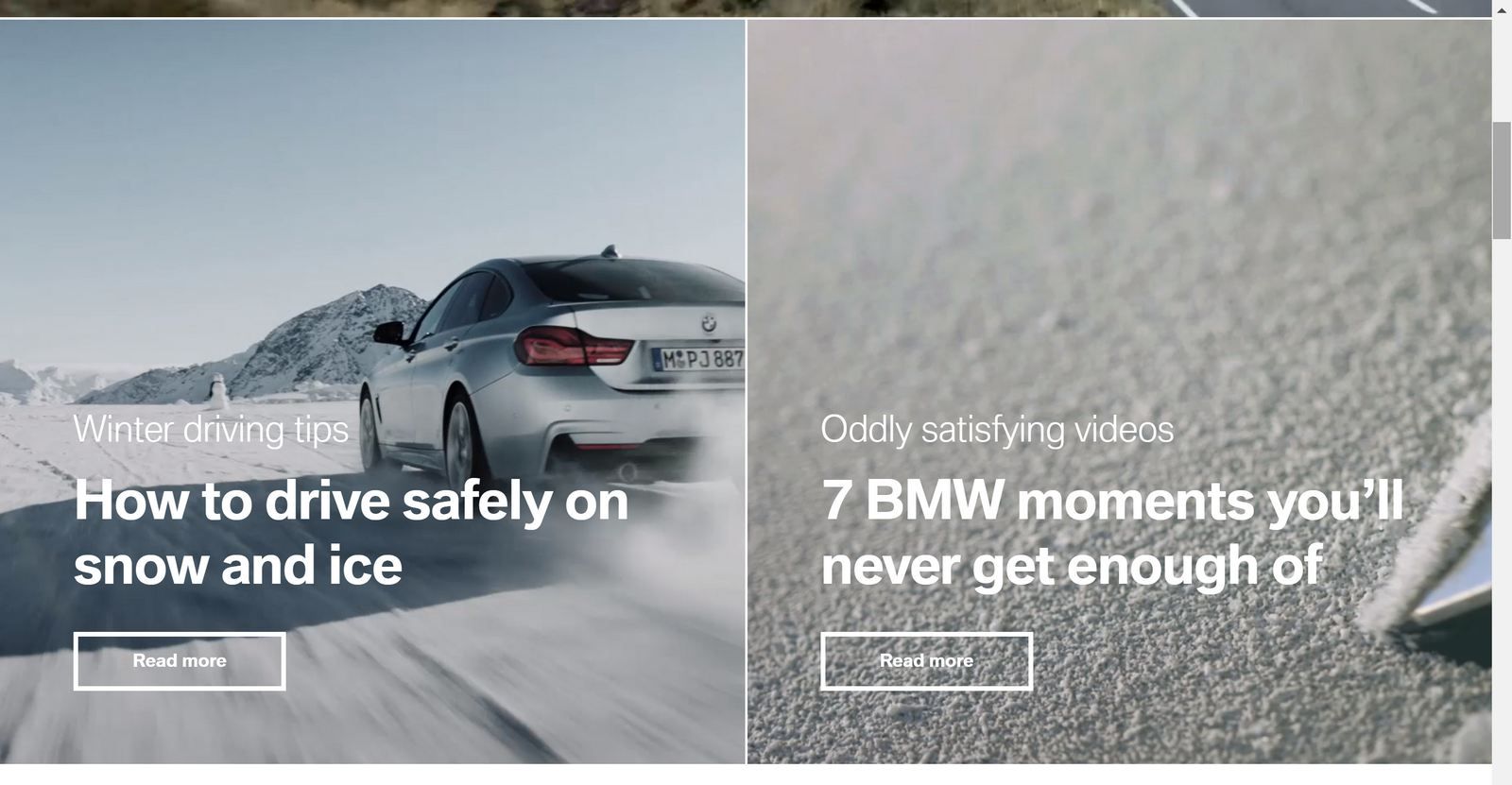 BMW is not, however, the first to transform its main website into a magazine. Audi already did this, albeit in a less glamorous manner. They even had their own TV channel for a while. More and more car makers (and other non-auto brands) delve into content producing, with large editorial teams that can compete with classic publishers anytime. In a world where people read content through monopolistic social media platforms, with little regard for brand differentiation, this is a trend that could soon become the norm.
Some could say that the future is not looking bright for independent journalism (car journos included) while branded content becomes more and more important – be it on dedicated platforms or through blog advertorials and special projects. Of course, honest reviews and seasoned reporting will always be paramount when searching information about a specific product – after all, here's an area where corporations should never blur things for their prospective customers. For example, no car journo in his right mind could ever produce this kind of a presentation for a car and still retain his job afterward. People working for Audi can.
But car magazines (online and on paper) struggle with dwindling advertising revenue and numbers of subscribers, while they cannot compete with the kind of resources a car brand has at its disposal. A video channel with hundreds of thousands of subscribers can barely pay for the content made, while websites with millions of readers can be axed because they don't make their owners happy with enough profits to justify their existence. It's an unequal battle for readers' attention, one that requires a lot of dedication and passion from journalists that don't want to go the corporate way and join the cozier brand editorial teams.
Going the publisher way is a good thing for BMW, Audi and the rest. And we'll surely enjoy browsing through their glossy online magazines as we did with their exquisite paper ones. After all, they constantly raise the bar for what immersive storytelling is. And sometimes they produce engaging, clever content that really can be defined as art like BMW did with its The Hire short film series.
Let us hope though this will not be the only type of content to survive towards the end of the next decade when all that car journos would be able to write will be about how comfortable they slept while being driven two hundred miles by the new self-driving electric cars of 2030.
READ MORE: The last dinosaurs of the auto industry are born today and will soon meet their end