BMW unveils a slew of M Performance parts for the new 3 Series
Carbon fiber everything!
With the 2019 BMW 3 Series out in the open, the Bavarian brand wasted no time and unveiled the M Performance portfolio of visual and mechanical upgrades for the G20-codenamed 3 Series.
Starting with the exterior, the factory-fitted options include a front splitter or a front splitter pro, a rear spoiler, and a rear diffuser - all available in a choice of carbon, black high-gloss or black matt.
The Germans say that these small upgrade not only change the appearance of the car but also optimize airflow while reducing uplift.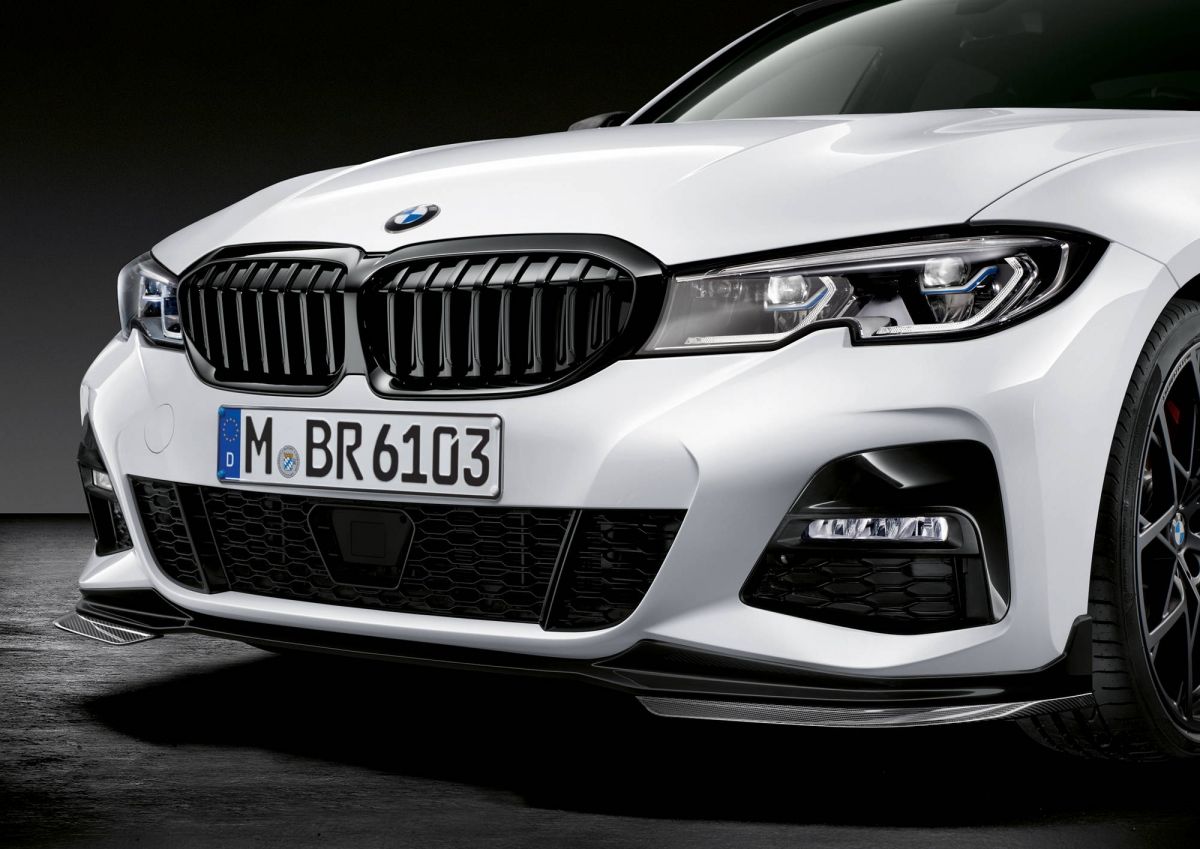 Furthermore, handmade carbon fiber side mirror caps and side sill films can be ordered, as well as grey tinted backlights and titanium tailpipes.
M Performance also offers an 18-inch braking system with red brake calipers and perforated discs that improves the car's stopping power. Moreover, there's a choice of 18-, 19- and 20-inch wheels.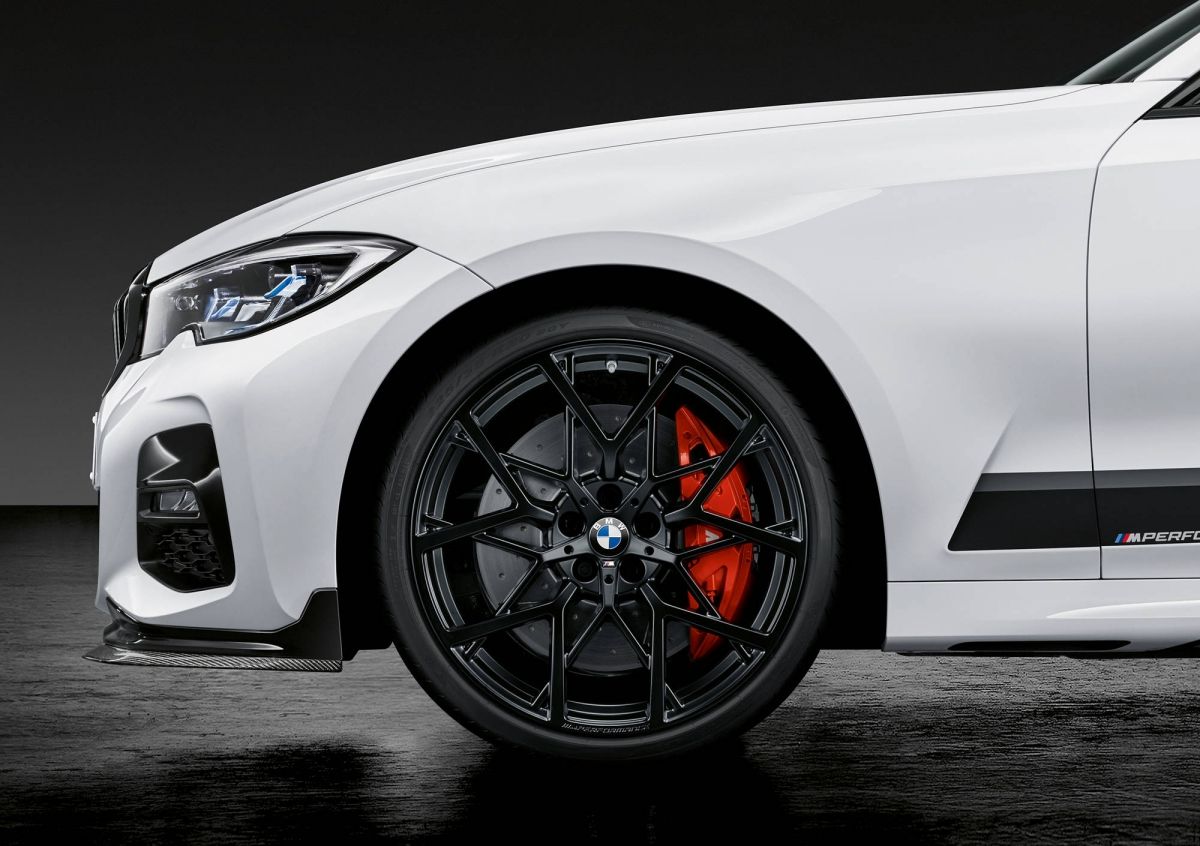 On the inside, the full kit includes the M Performance steering wheel with large thumb rests, red center marking, and hand-sewn cross-stitch seam, with optional carbon fiber shift paddles for the automatic transmission.
Carbon fiber makes an appearance on the dash and center console as well.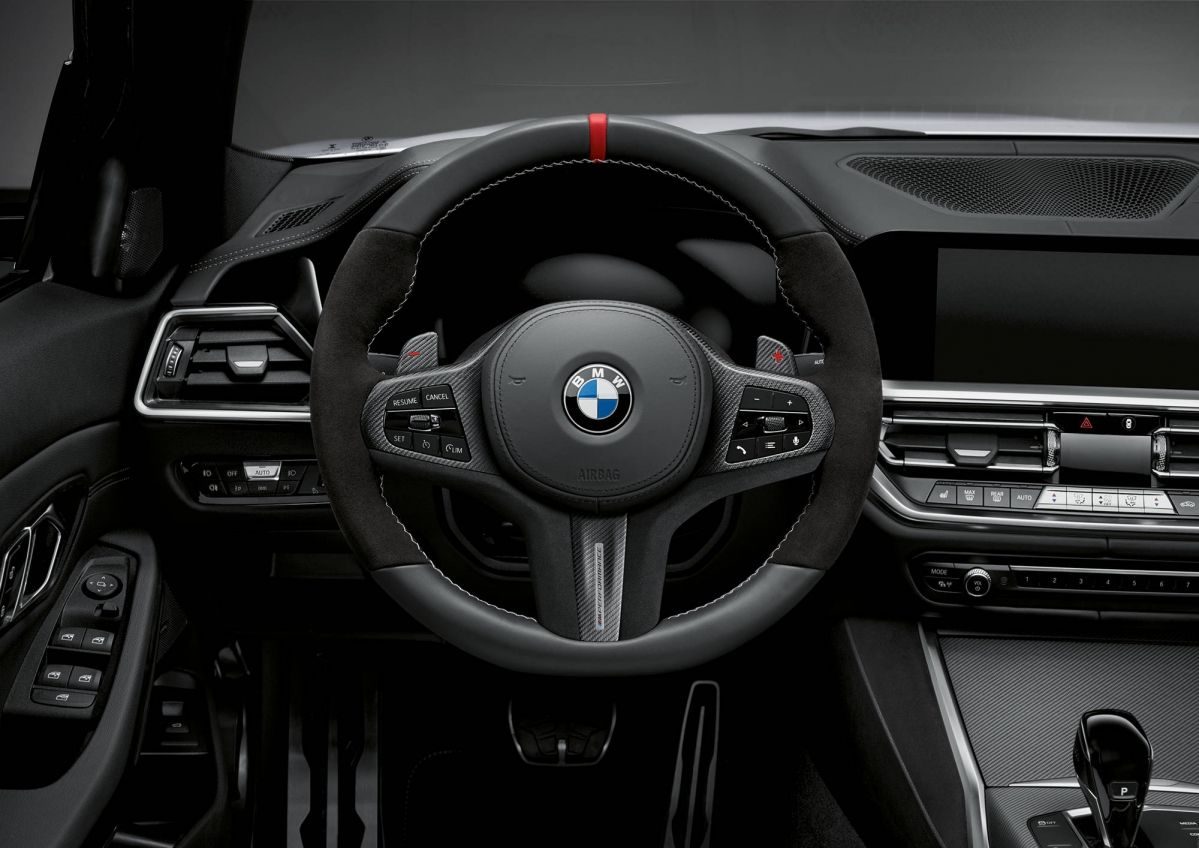 For those who frequently go to the track with their cars, there's the M Performance drive analyzer, which comes with an OBD stick and a smartphone app to monitor driving data in real-time, plus the option of action camera holders that mount to the front or rear towing rings.
READ MORE: See the Mercedes-AMG GT 4-Door Coupé in all its glory in this extended picture gallery