BMW Vision iNext: a reflection of what BMW has in store for the future
Unsurprisingly, it takes the shape of a crossover
Touted as the building blocks for the future of BMW Group, the BMW Vision iNext concept has been officially presented to the world wide web. In the process, the concept both asks and tries to answer a question: how will we move in the future?
BMW's literature says the Vision iNext will be highly automated, emission-free and fully connected. The road-going car derived from the concept will see production kick off in 2021 at BMW's Dingolfing plant.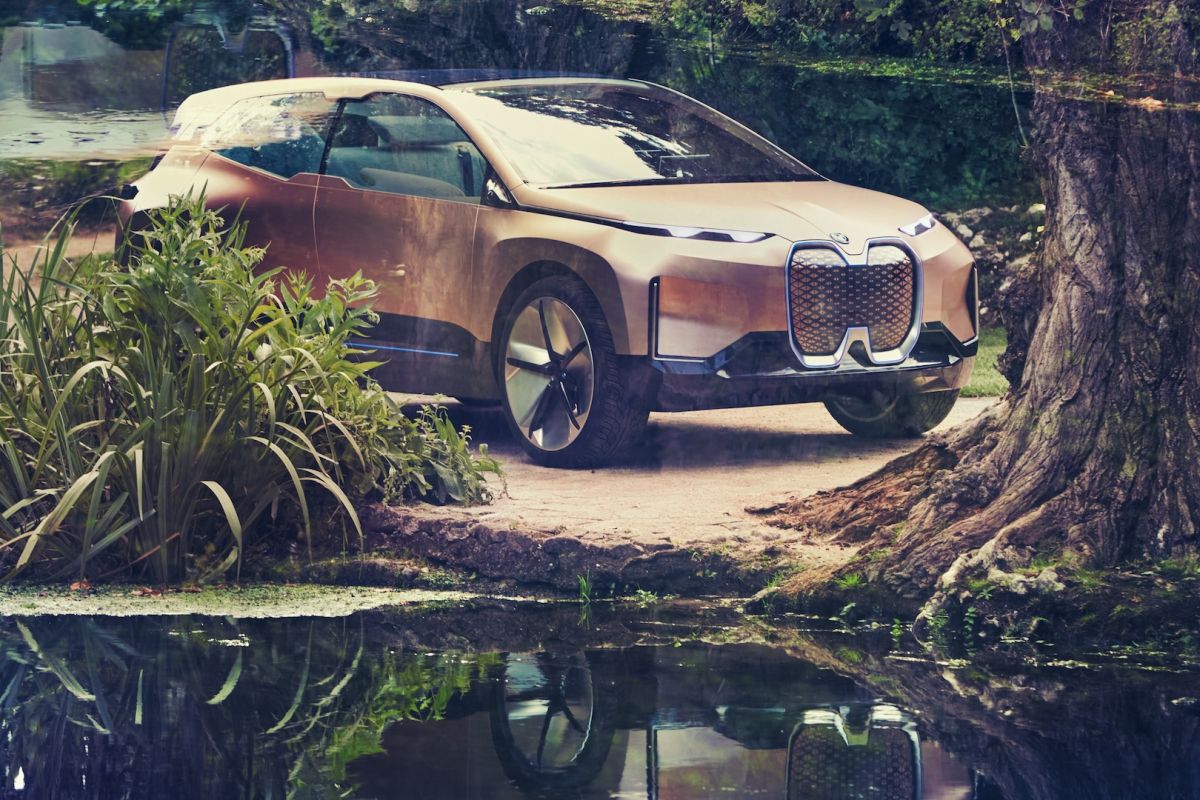 "The iNext project will provide our building blocks for the future, from which the entire company and all of its brands are set to benefit." - Harald Krüger, Chairman of the Board of Management, BMW Group.
Visually, the BMW Vision iNext insists on a shade-changing Liquid Greyrose Copper paint job, interlinked kidney grille with blue accents that lights up on start-up. The sizeable grille is also home to a plethora of sensors, since it has no internal combustion engine to supply with air for cooling anymore.
Traditional side mirrors are replaced with cameras, the 24-inch wheels are aerodynamically-tweaked (we doubt the production version will sport the same wheel size, though), and the vehicle's frame includes carbon fiber as part of the material mix.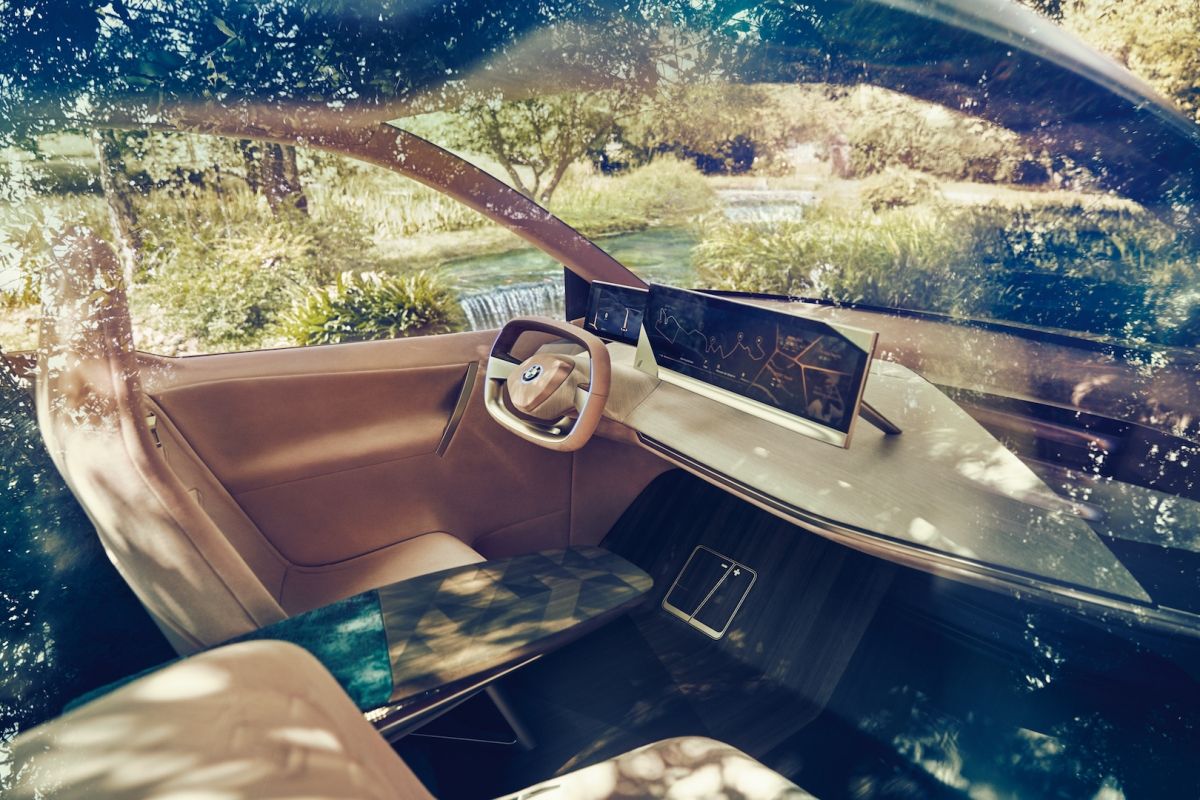 The Vision iNext has an elongated wheelbase coupled with short overhangs, because BMW says that users can choose to either drive themselves via the Boost mode or let the car do the work when the Ease mode is selected. Furthermore, the vehicle's interior space can serve its occupants in various ways - as relaxation, interaction, entertainment and working area.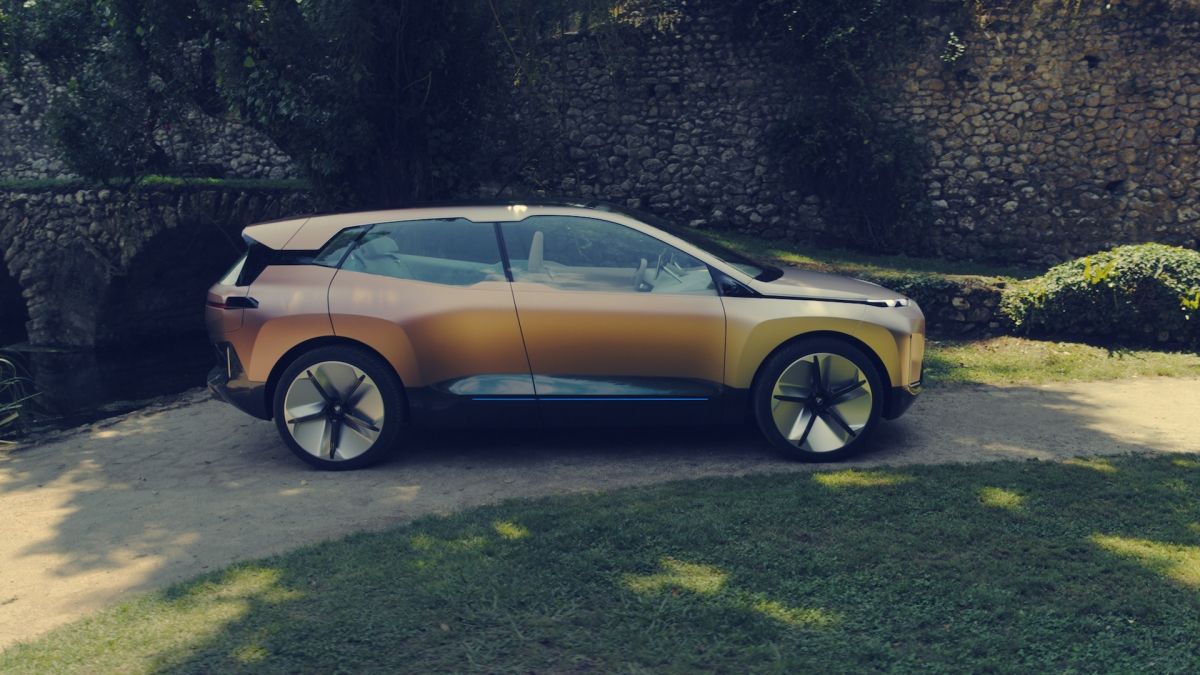 Coming back to what the driver sees, the Vision iNext's cabin topography involves a flat dashboard with two digital displays and a steering wheel that change position according to the selected mode - Boost gets them closer to the driver while Ease retracts the steering wheel for more space.
That's pretty much it in terms of ways to interact with the car, as the Vision iNext doesn't feature other buttons, knobs, controls or screens.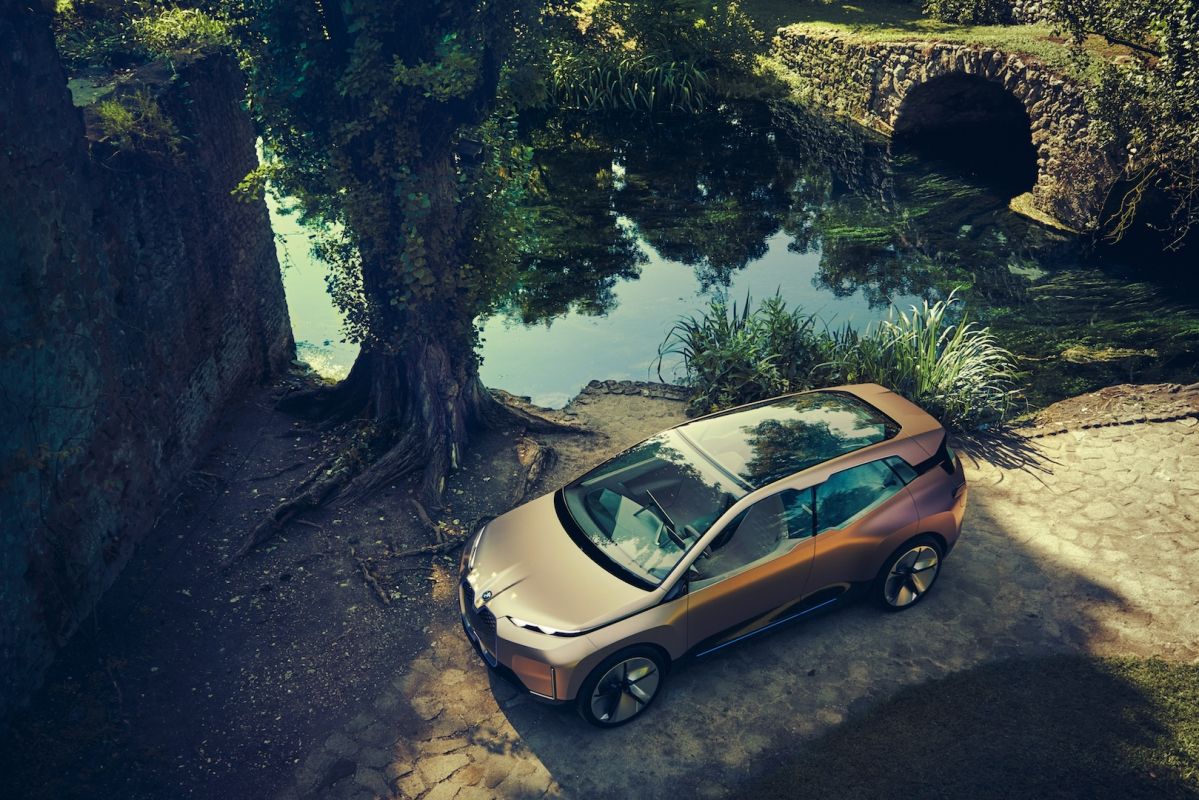 However, BMW says "it may be possible to operate various functions via surfaces made out of wood or cloth" but at the same time "displays would no longer be essential, as intelligent projection could turn any surface into an interactive display."
Elsewhere, BMW's calendar concerning full-electric models will see the MINI BEV debut in 2019, followed in 2020 by the road-going version of the BMW Concept iX3.
SEE MORE:
New BMW 3 Series has an aerodynamic coefficient of 0.23