The styling upgrades give it an expedition-ready look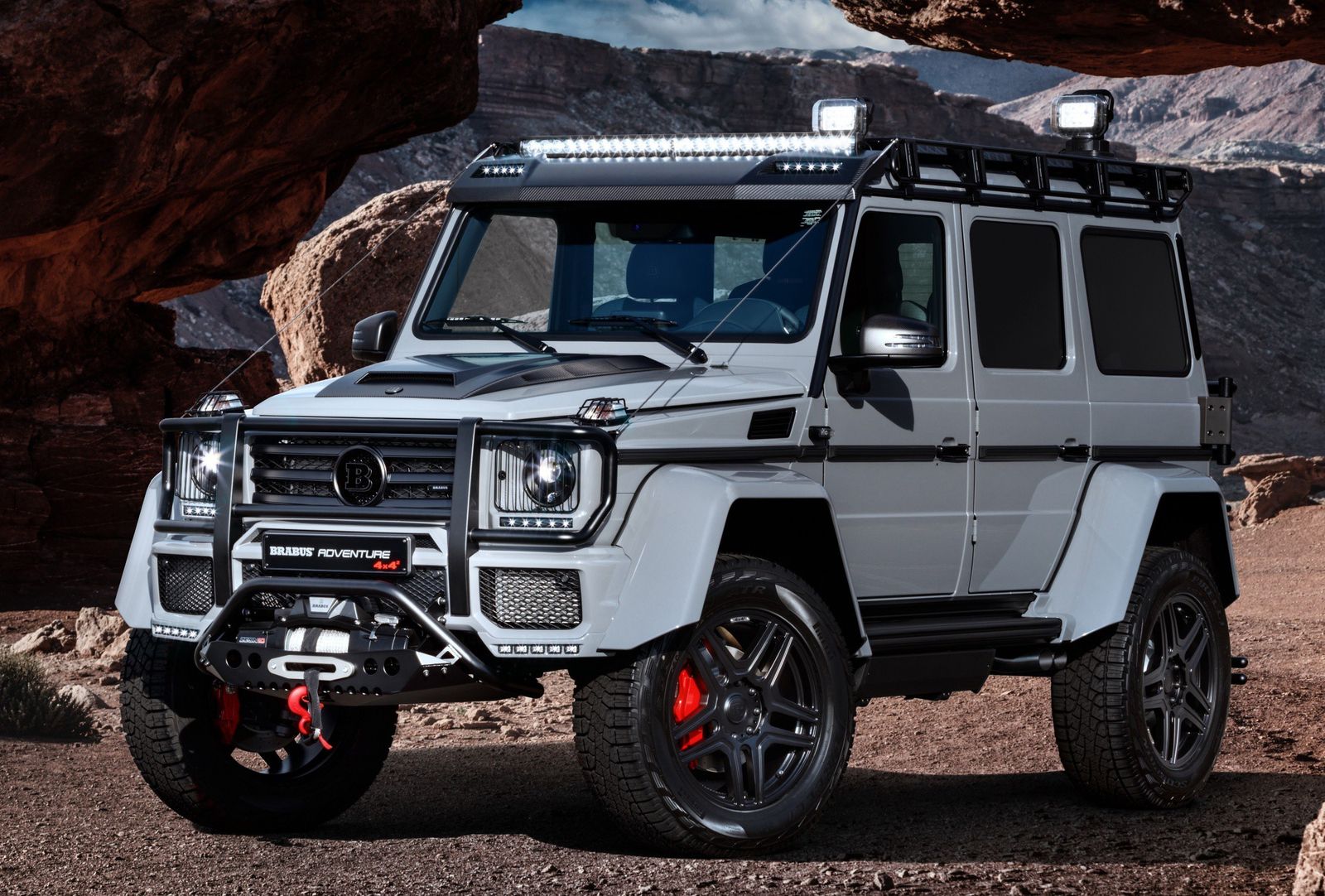 Brabus' stand at the Geneva Motor Show promises to be one of the most spectacular for tuning fans, judging from what the Bottrop-based tuner will have on offer.
Besides the 650 Cabrio, the company will also bring the Brabus 550 Adventure 4×4², based on the Mercedes-Benz G 500 4×4².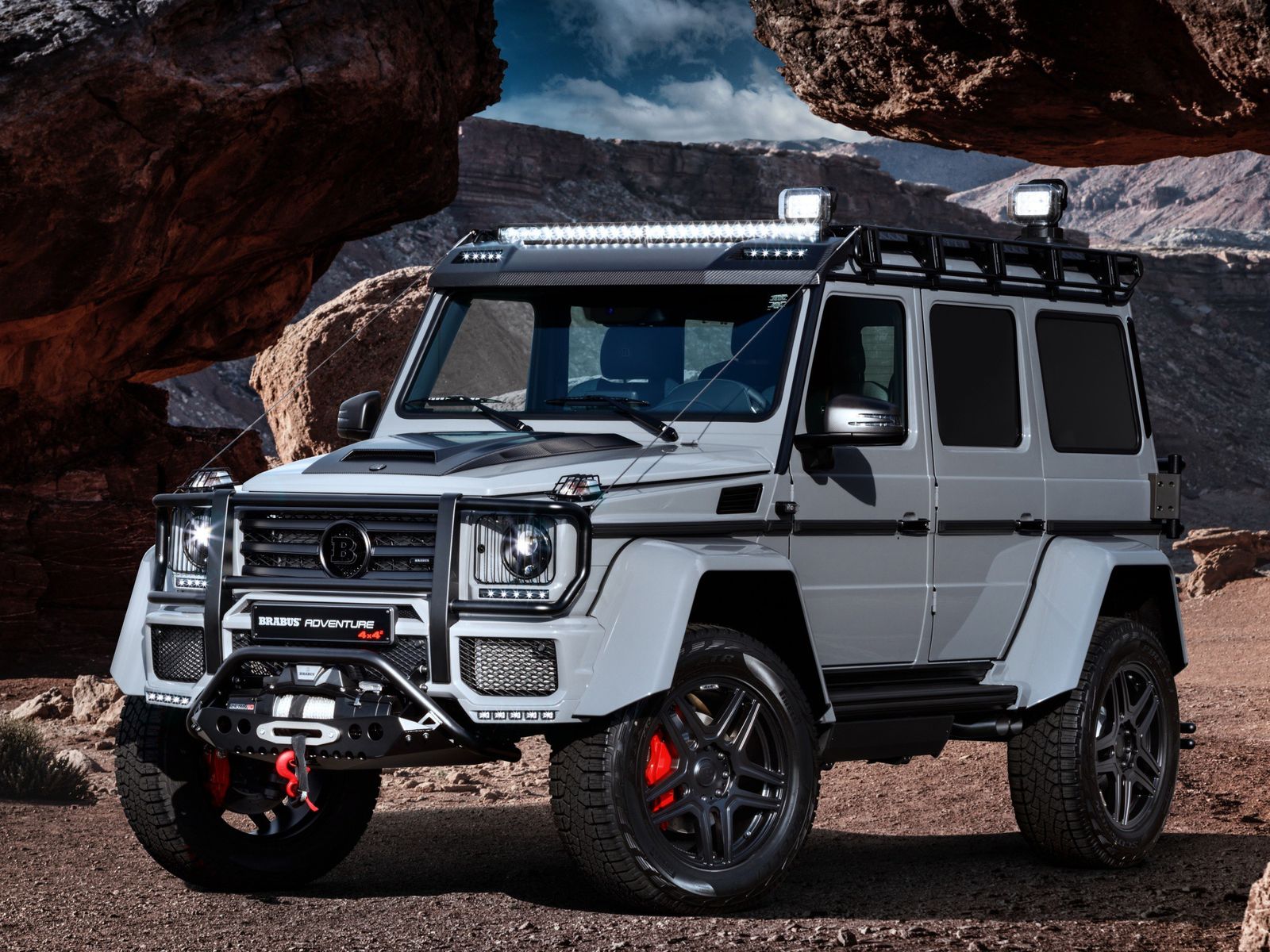 The "550" in the model's name hints at the maximum power of 550 PS (542 hp), which the 550 Adventure 4×4² owes to the new Brabus B40-550 PowerXtra performance kit. Using two high-performance turbochargers with larger compressor unit, a core assembly with reinforced axial bearings, and the plug-and-play Brabus PowerXtra auxiliary control unit, the stock 4.0-liter twin-turbocharged V8 is transformed significantly.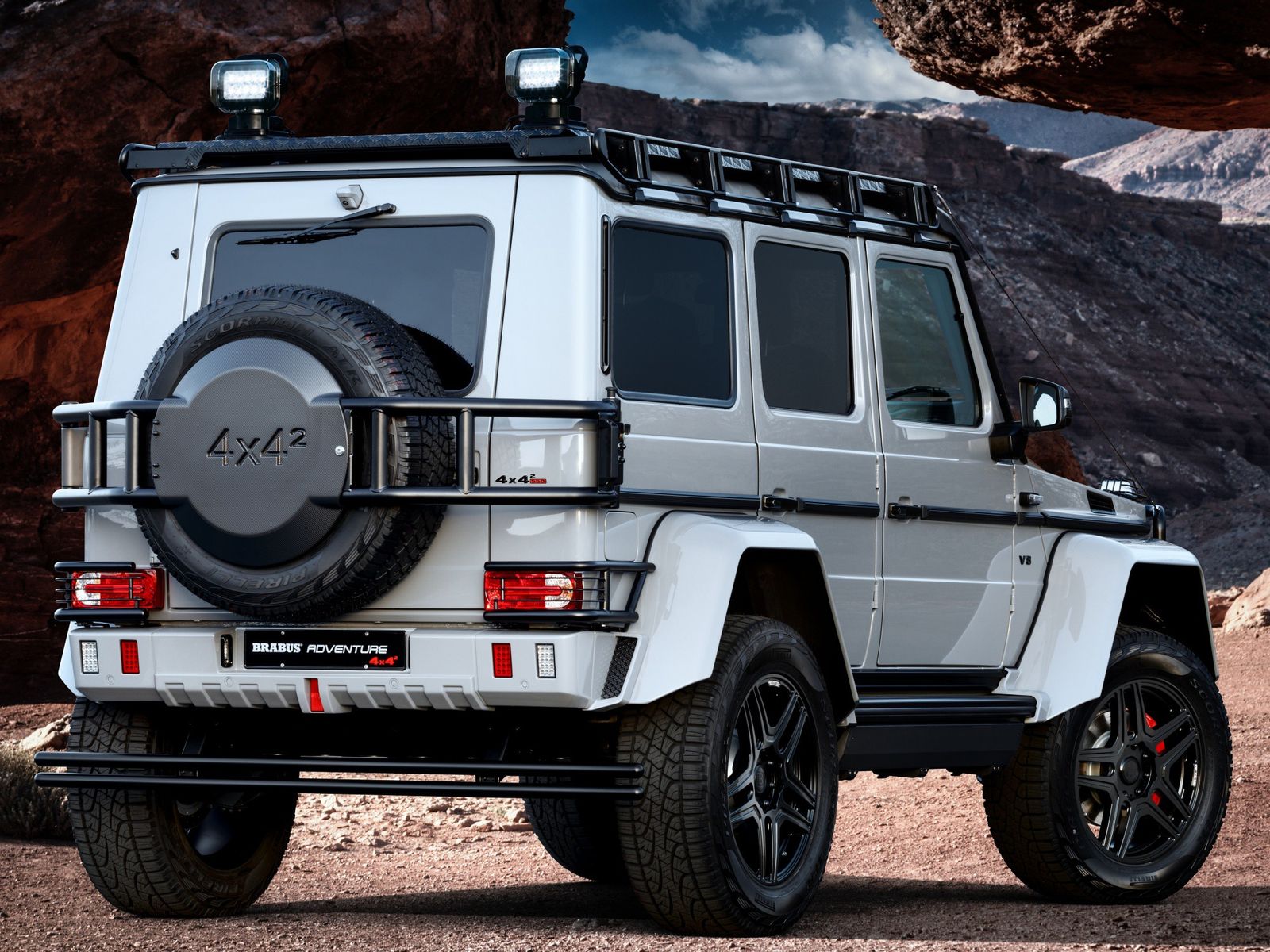 It delivers 542 hp (550 PS) at 5,600 rpm and 800 Nm (590 lb-ft) of torque from 2,250 and 4,750 rpm. That's 126 hp (128 PS) and 190 Nm (140 lb-ft) more than what the stock G 500 4×4² offers. Did the G 500 4×4² need this upgrade? Probably not, but we're talking about a vehicle weighing in at more than 3 tons, so any power and torque upgrade helps.
The result is a 0 to 100 km/h time of 6.7 seconds and a governed top speed of 210 km/h (130 mph) — the limitation is imposed to protect the massive off-road tires. The engine is mated to a seven-speed automatic transmission that comes with aluminum paddle shifters.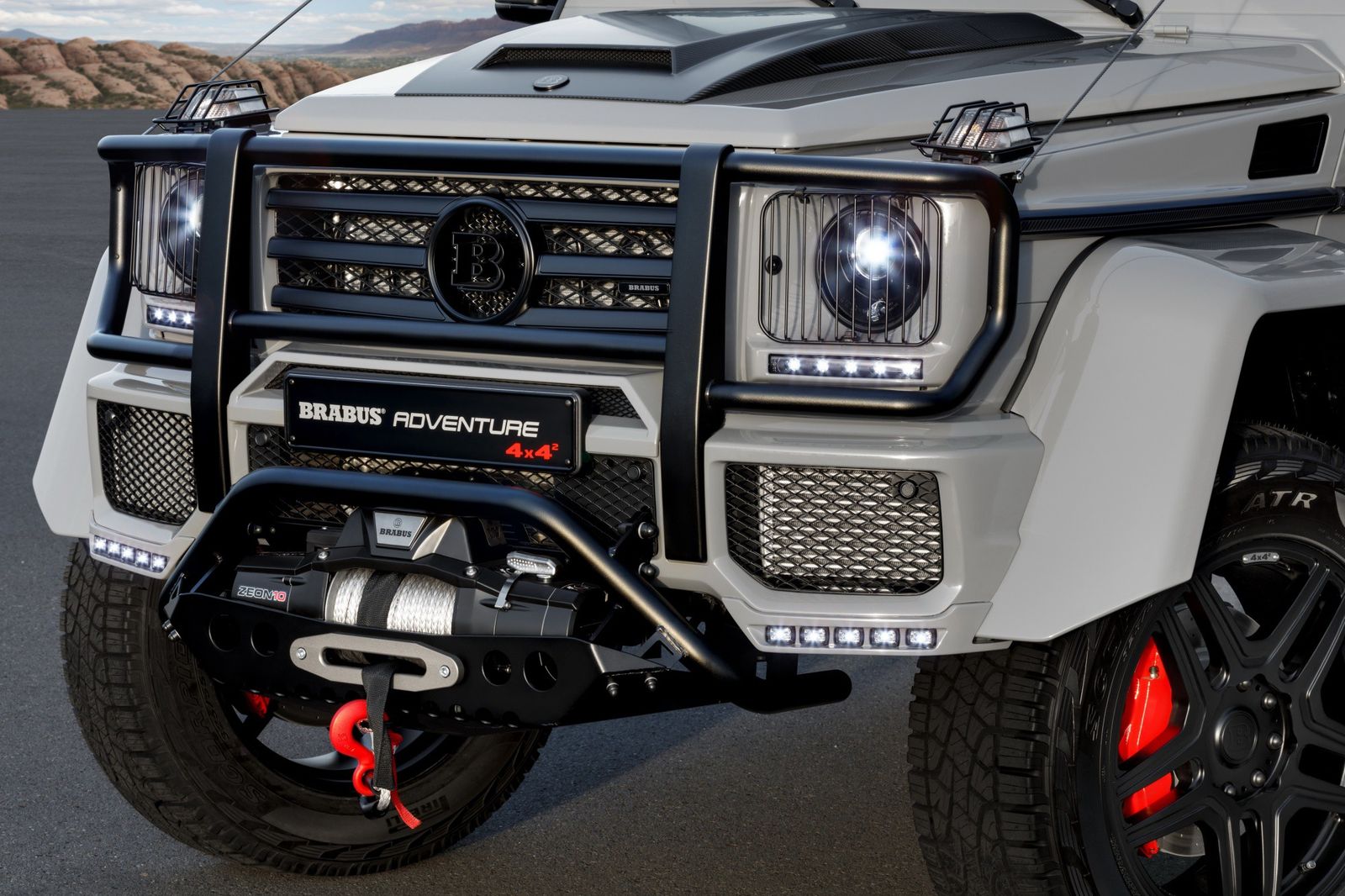 Engineers couldn't help but work on other areas as well, developing an electrically adjustable Brabus suspension that uses height-adjustable struts made from high-strength aluminum.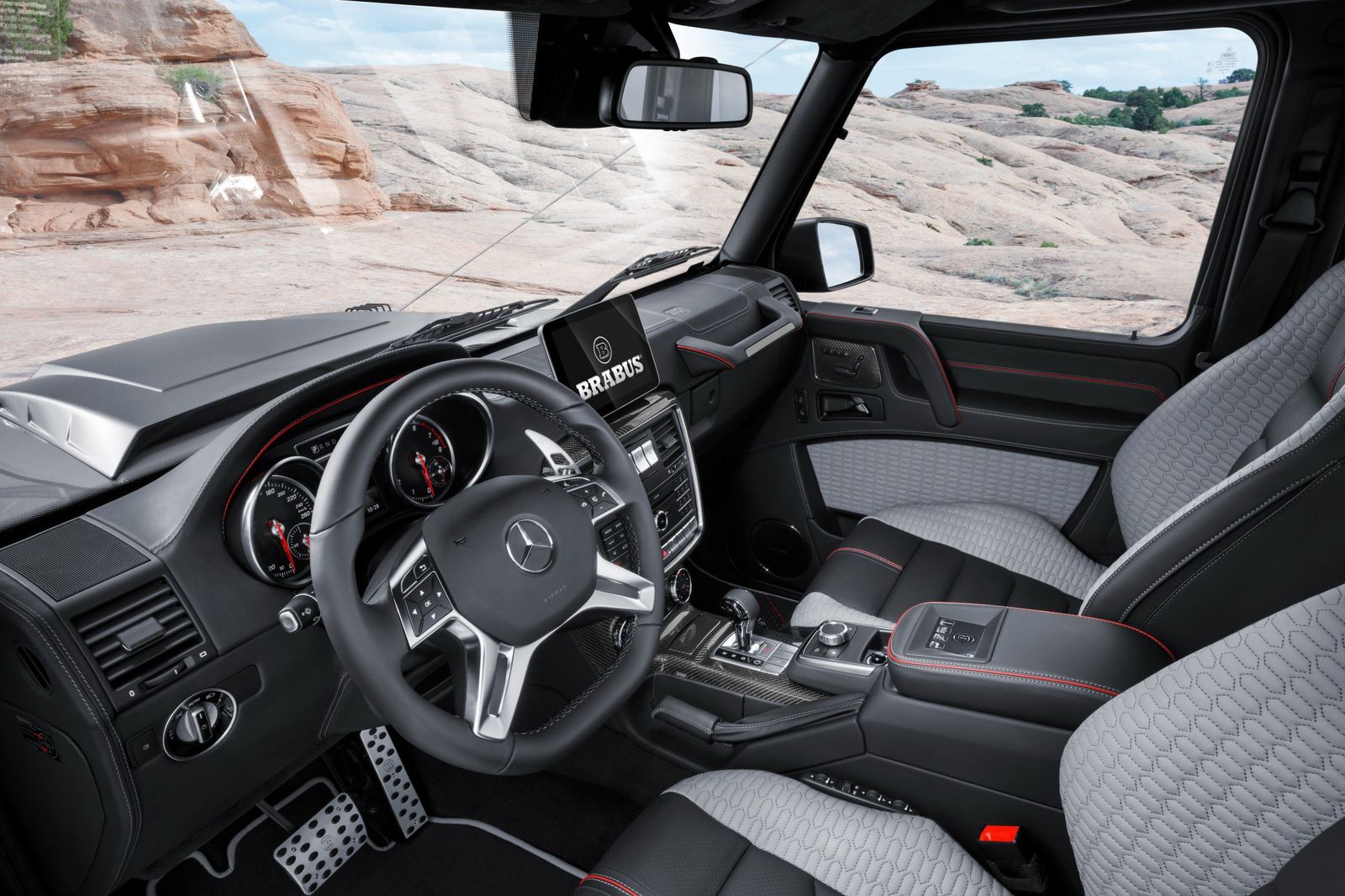 Exterior and interior styling tweaks are too many to list here, but the photo gallery will give you a good idea. We'll only add that the Brabus 550 Adventure 4×4² features off-road accessories such as a winch, additional lighting unit on the roof rack, and LED searchlights on the rear corners of the roof. All of them can be operated from the cabin via the Brabus Touch Control Panel that also adjusts the suspension's four different damper settings (Comfort, Sport, Off-Road, and Individual).