Brabus pours more bling, horsepower into the Mercedes-Benz X-Class
Just because it's a workhorse doesn't mean it has to be bland
The Mercedes-Benz X-Class is one of the brand's most able workers but that doesn't force it to wear the same boring working outfit forever, right? I mean, it's still a Mercedes after all.
Probably that's what Brabus thought as well before bringing us this X-Class that boasts more horsepower, more torque, and more bling overall.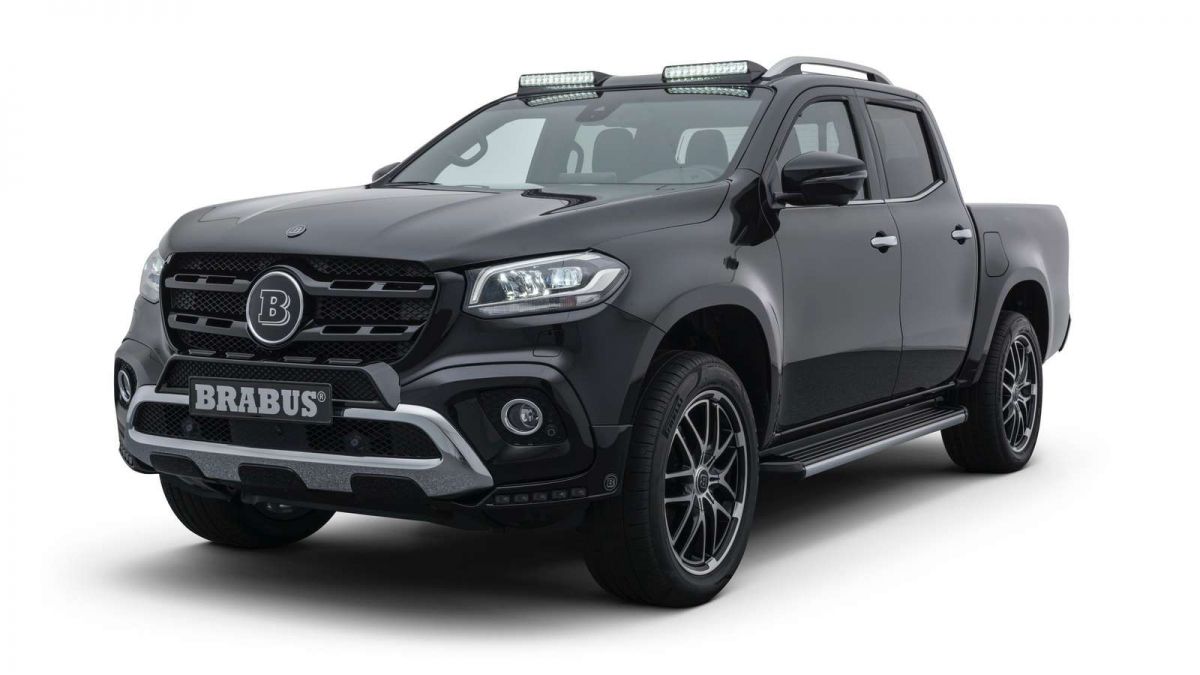 The X 250d's four-pot gains — courtesy of Brabus' PowerXtra performance upgrade — 21 hp and 60 Nm, for a total of 211 metric horsepower and 510 Newton-meter (376 lb-ft) of torque, granting the massive pickup a 0-to-62 mph (100 km/h) sprint in just 11,5 seconds. OK maybe it's not that quick but still, that extra torque can prove useful. Good news for the line-topping X 350 d's owners also: the upgrade is on its way.
The visual modifications list for the Brabus X-Class is pretty shy: the front fascia is all-dark now, with the B badge instead of the tri-spoke star. The foglights area is now ornated with LED DRLs and that's about it. The rear end got a pair of dual exhausts, and the interior's poshness is upped using "only the finest leather and Alcantara." Oh and we almost forgot about the "lightning module" mounted on the roof, consisting of twelve LEDs on each side.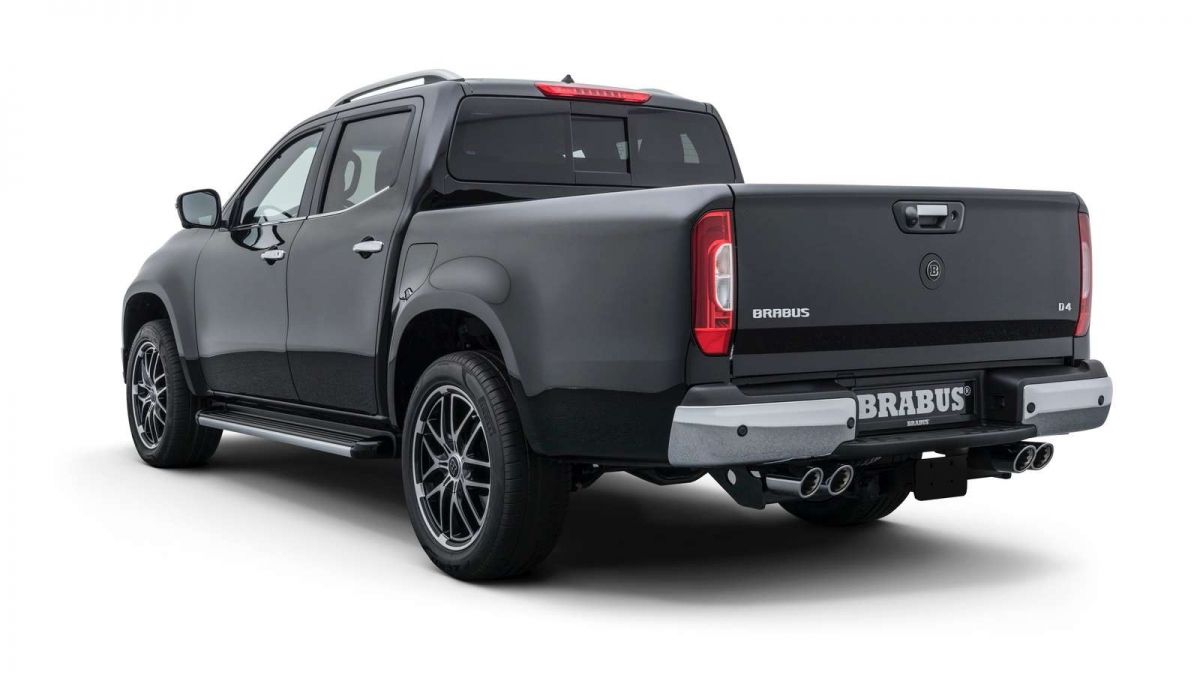 The most striking element in this package is definitely the wheels: the Brabus Monoblock X rims have been created for this model exclusively, the tuner says. They're 285/45 R 20 in all four corners, yet somehow they look small. That's because we fail to see just how majestic the X-Class is.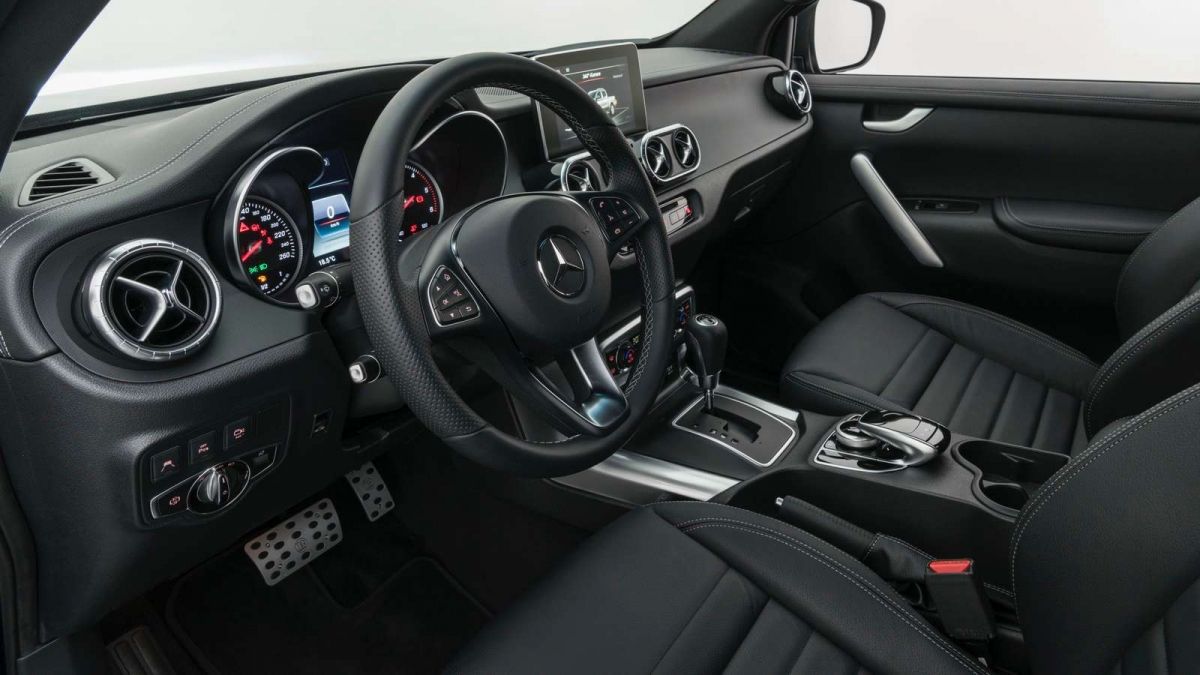 Now we don't want to seem picky but after seeing Carlex's take on the X-Class it's hard to find something as satisfactory to look at.
SEE MORE: Mercedes now offers camper conversion for new X-Class pickup