900 hp and 1,500 Nm of torque: let these numbers sink in for a moment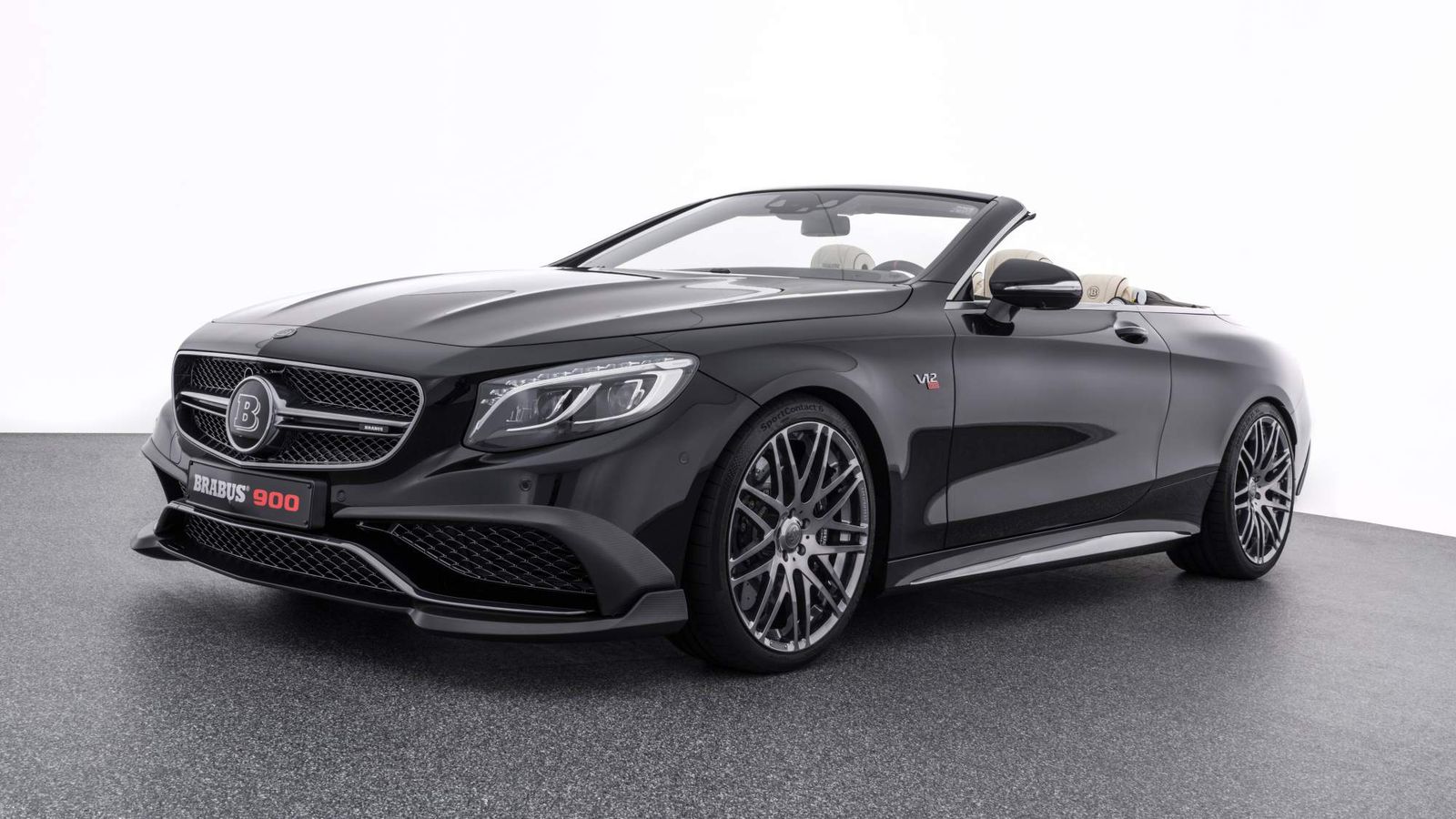 When Brabus launches a tuning project called Rocket, you know you're in for something extreme.
The recently-unveiled Brabus Rocket 900 Cabrio surely lives up to the hype. It started life as a Mercedes-AMG S 65 Cabriolet, a car that combines luxury and performance like few others manage to.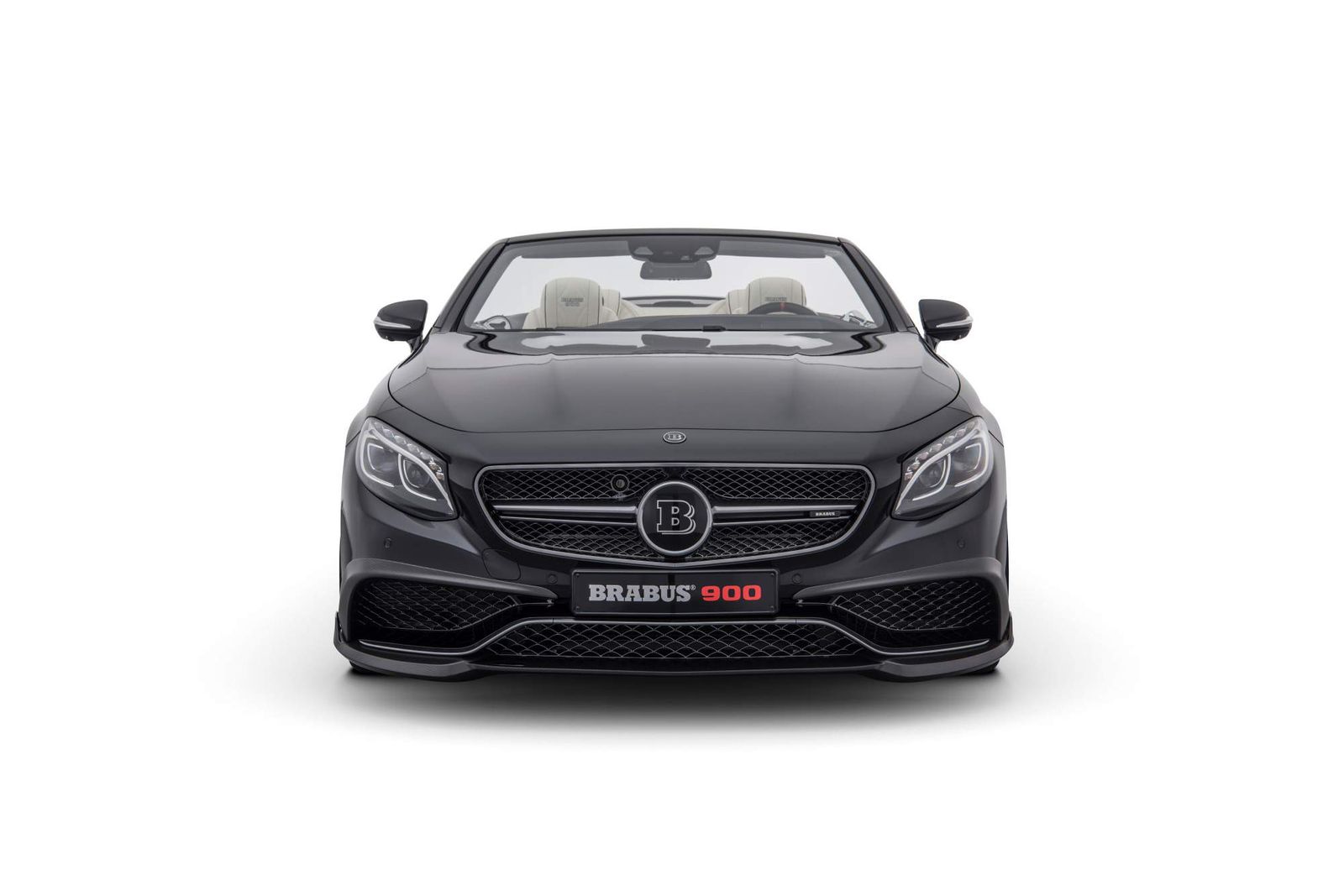 However, Brabus thinks it can do better, hence the Rocket 900 Cabrio project. At the heart of it sits a heavily-modified 6.3-liter twin-turbo V12 engine that produces an outstanding amount of power and torque: 900 metric horsepower at 5,500 rpm and 1,500 Nm (1,106 lb-ft) at 4,200 rpm. However, peak torque is electronically limited to 1,200 Nm (885 lb-ft).
The 6.0-liter V12 engine from the S 65 Cabriolet sees its displacement increase to 6.3 liters, with the power plant also getting a billet-steel Brabus special crankshaft with longer stroke and enlarged cylinder bores with matching forged pistons, among other things.
The extra power squeezed from AMG's V12 engine is also due to the larger compressors and turbine fitted to each of the two turbochargers, the Brabus high-performance exhaust with actively controlled exhaust flaps, the Brabus 900 intake module, and the new engine control system.
All these changes help propel the 2+2 seater from 0 to 100 km/h in just 3.9 seconds, and the breathtaking acceleration continues until it goes past the 350 km/h (217 mph) barrier. It's safe to say the Brabus Rocket 900 Cabrio is the fastest four-seater convertible on the market, taking over that title from the Brabus 850 6.0 Biturbo Cabrio based on the Mercedes-AMG S 63 4MATIC.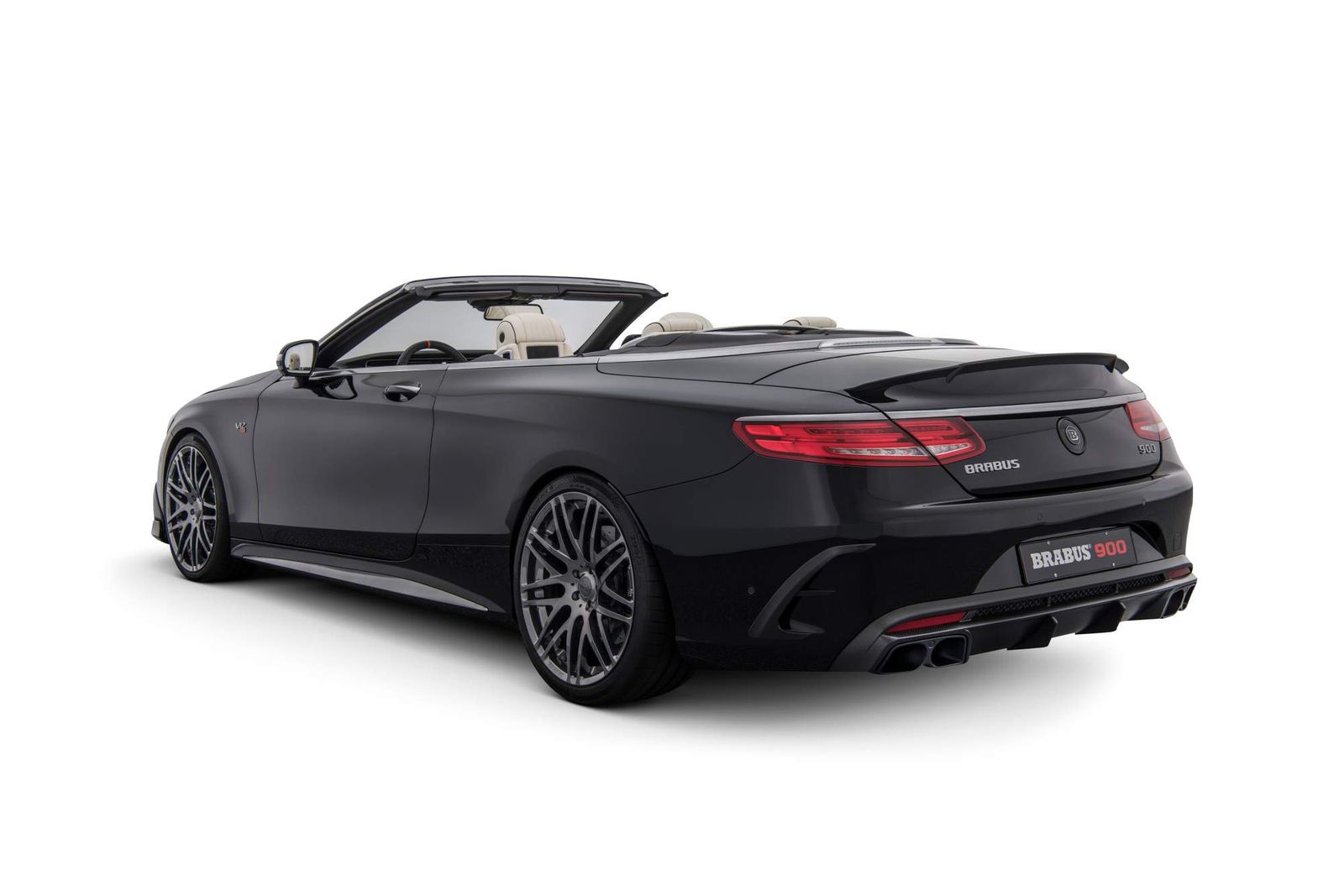 The engine is mated to a seven-speed automatic transmission modified to handle the ridiculous amount of power, and a Brabus high-performance limited-slip differential with a locking rate of 40 percent. And yes, the Brabus 900 Rocket Cabrio is rear-wheel drive, so you'll need all the courage you can get to push it hard.
You'll recognize the hardcore convertible thanks to the unique aero kit featuring naked carbon parts such as the front spoiler, air intake surrounds, mirror caps, rear spoiler on the trunk lid, and rear diffuser. Unique design tweaks also include the dual ceramic tailpipes and the Brabus Monoblock wheels with sizes varying from 18 to 22 inches.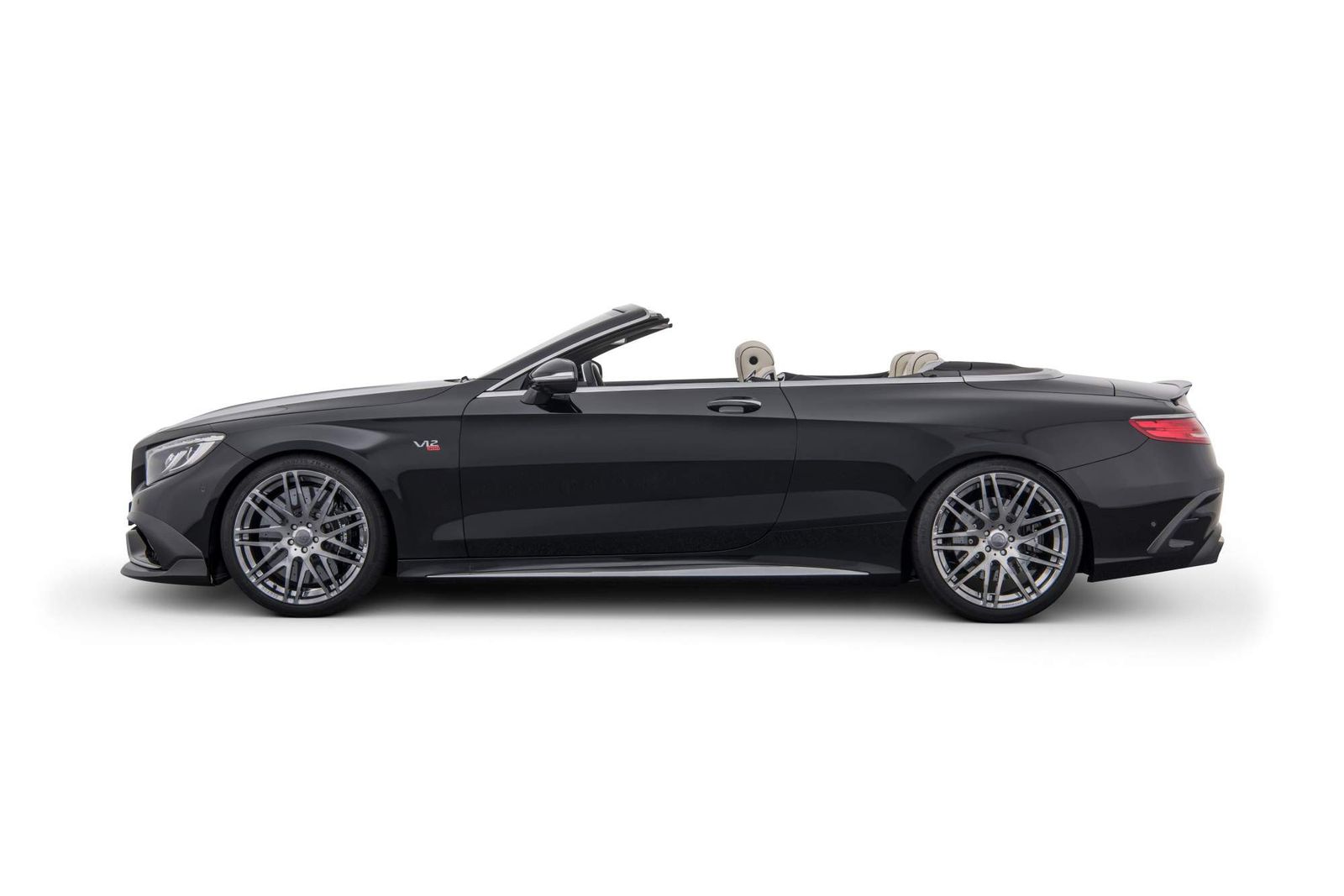 If you opt for 21- or 22-inch alloys, Brabus will also fit a lowering module that cuts ride height by about 15 mm.
It goes without saying that the Bottrop-based tuner will transform the interior of the S65 Cabriolet according to the owner's preferences. Standard features include scuff plates with backlit Brabus logo, aluminum paddle shifters, pedals, and door pins, as well as a speedometer with a 400-km/h scale (250 mph).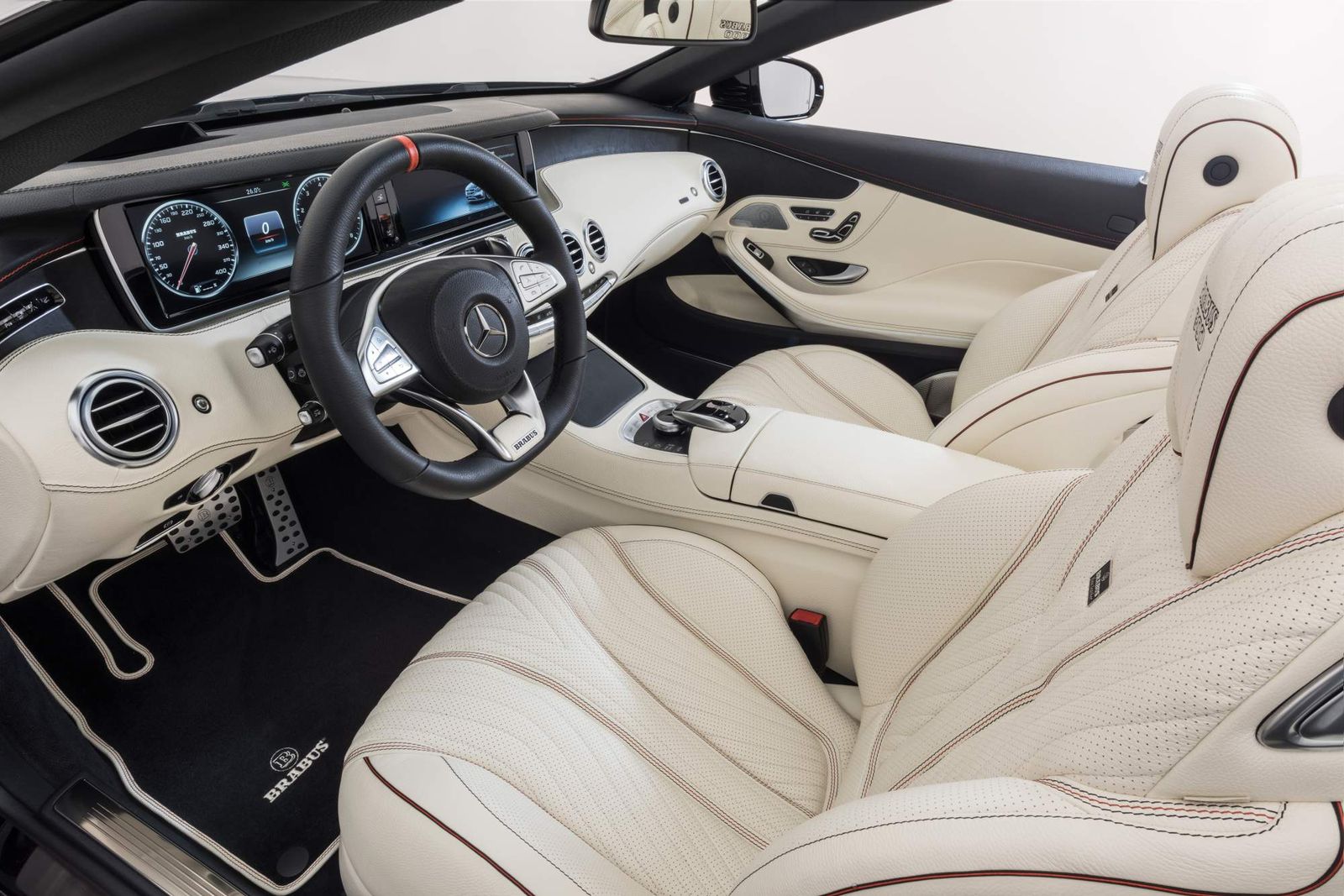 The model that will be on display at the Frankfurt Motor Show features a two-tone all-leather interior accented with black ash wood trim.
If the Brabus Rocket 900 Cabrio is too subtle for your taste, chances are you'll like the 550 Adventure 4×4² better.