Brabus-tuned 2019 Mercedes G 500 gains 500 horsepower, beefier body kit
The tuner further tweaked the off-roader's appearance with big wheels and an upgraded lighting system
It took a while for Brabus to come up with the first tuning package based on the all-new Mercedes-Benz G-Class, but it looks like it was worth the wait.
The aftermarket specialist is giving the G 500 an extensive upgrade, boosting both the off-roader's power and appearance.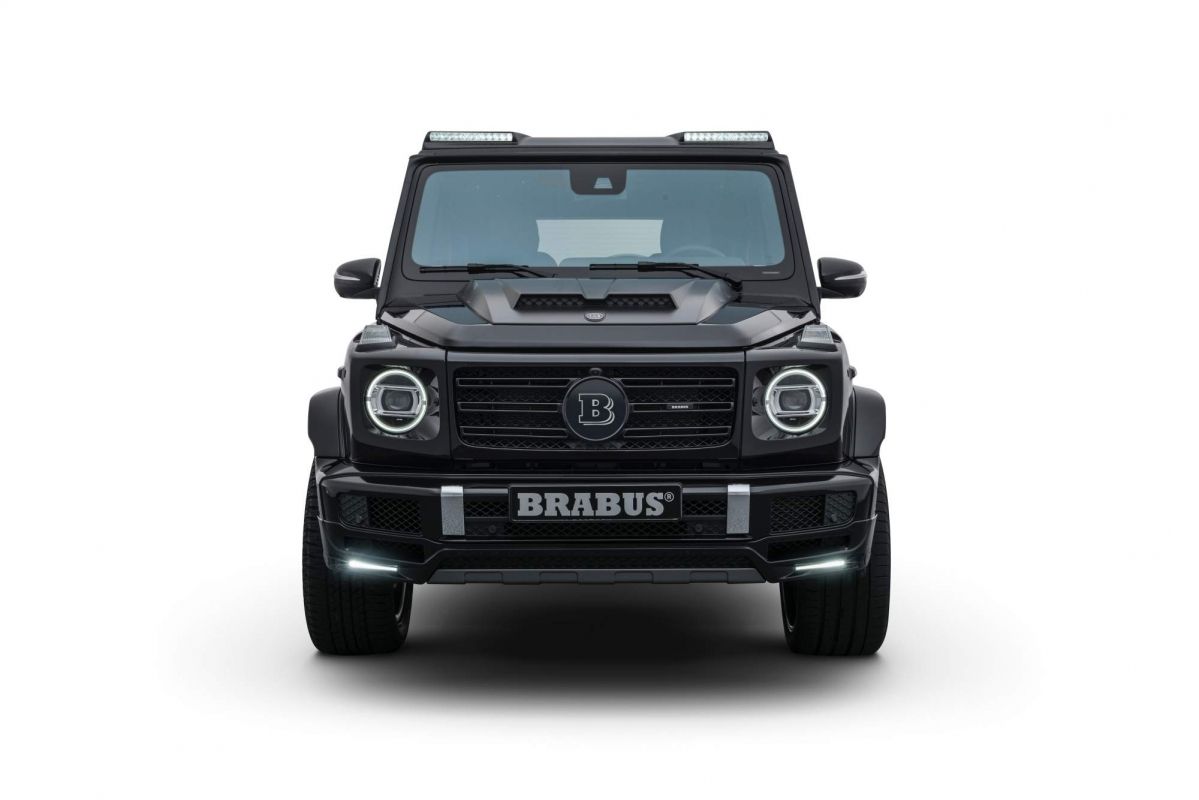 Starting off with the engine, the Brabus B40-500 PowerXtra performance package lifts power and torque by 78 hp and 100 Nm (74 lb-ft), respectively. As a result, the 4.0-liter twin-turbo V8 delivers 500 hp (493 bhp) at 5,600 rpm and 710 Nm (524 lb-ft) available between 2,250 and 4,250 rpm.
Naturally, this has a positive impact on performance. In combination with the nine-speed automatic transmission fitted with aluminum Brabus paddle shifters, the souped-up G 500 sprints from 0 to 100 km/h (0-62 mph) in just 5.7 seconds. Too bad the top speed remains electronically limited to 210 km/h (130 mph), though.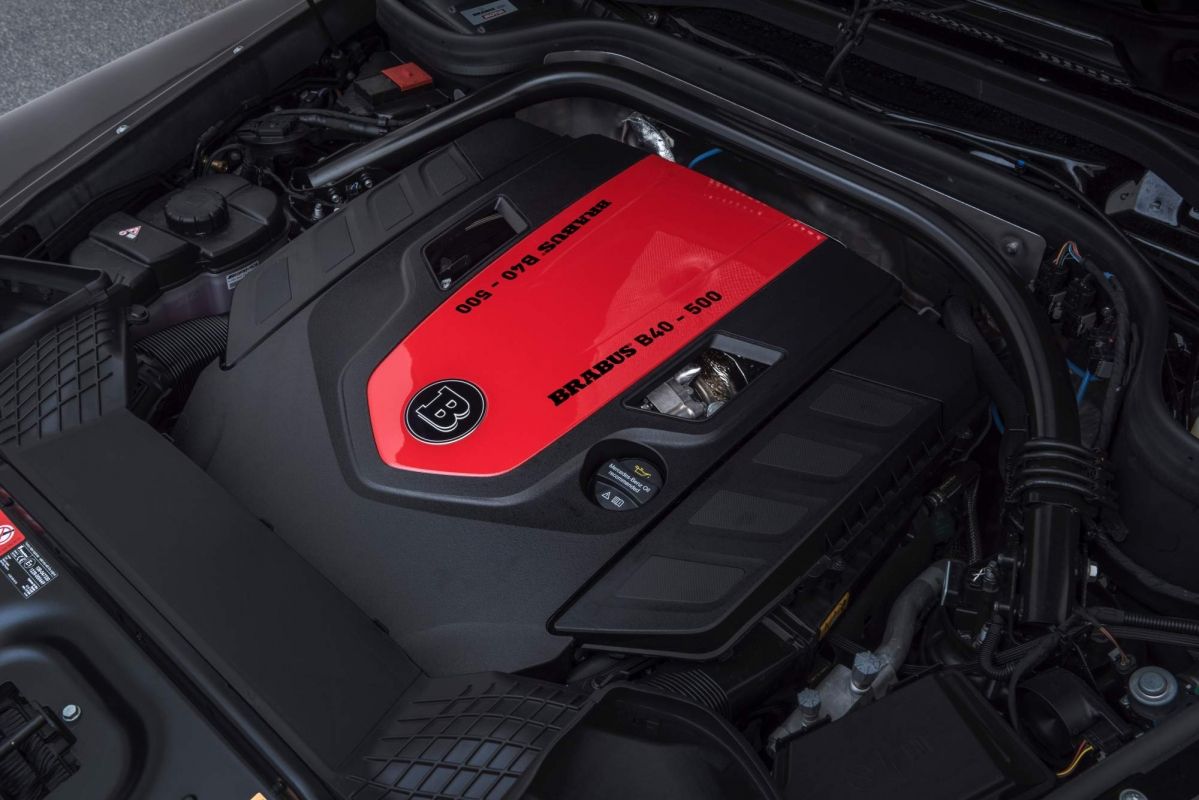 The modifications made to the engine are restricted to the electronic control unit. The Brabus B40-500 PowerXtra features a plug-and-play control module that adapts to the ECU, recalibrating the electronic boost pressure control and programming optimized mapping for injection and ignition.
The engine breathes out through a Brabus stainless sport exhaust system with actively controlled flaps and two chrome tailpipes that is said to offer "an optimal mix of sound, performance and longevity."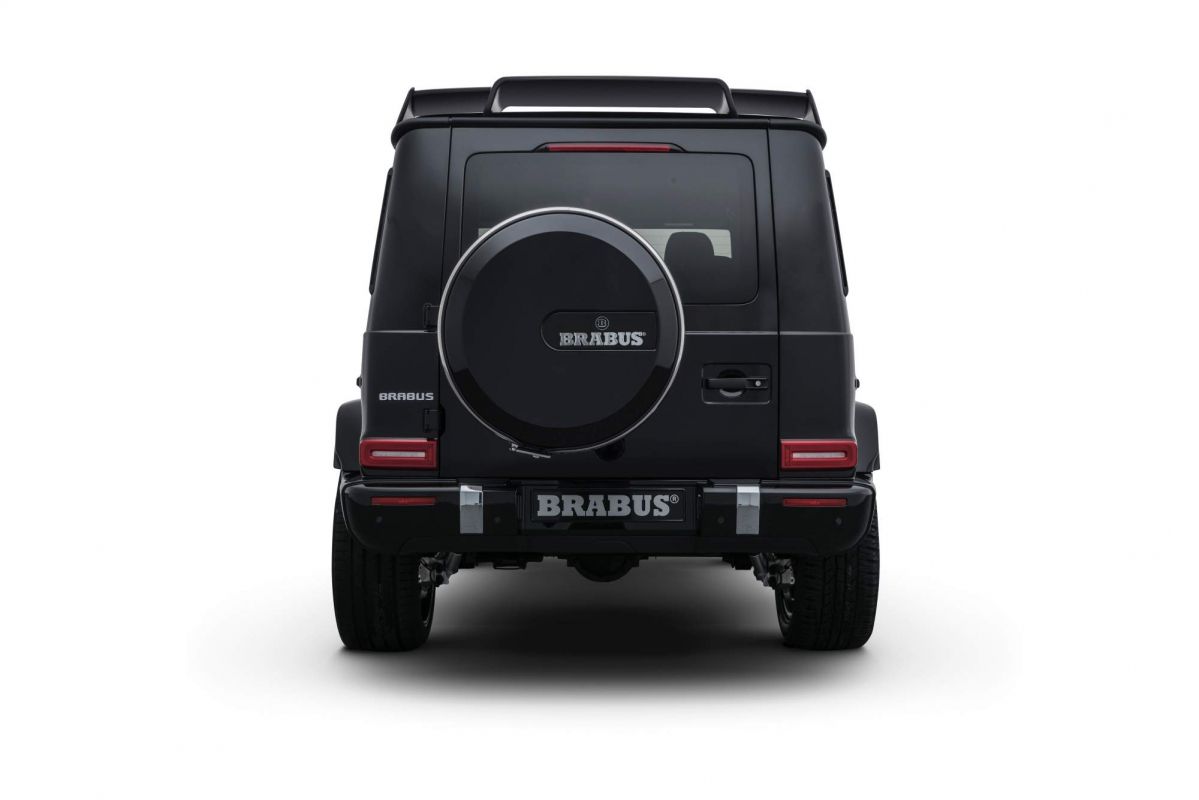 As for the styling, Brabus offers striking-looking bodywork components made of carbon fiber that include a front fascia attachment and spoiler for the production front bumper, redesigned radiator grille, a massive hood scoop, and an equally imposing rear roof spoiler.
The lineup of alloys consists of a variety of Brabus Monoblock wheels sized between 20 and 23 inches, with the highlight being the 23-inch "Platinum Edition" hi-tech forged wheels shod with 305/35 R23 high-performance tires from Continental, Pirelli or Yokohama.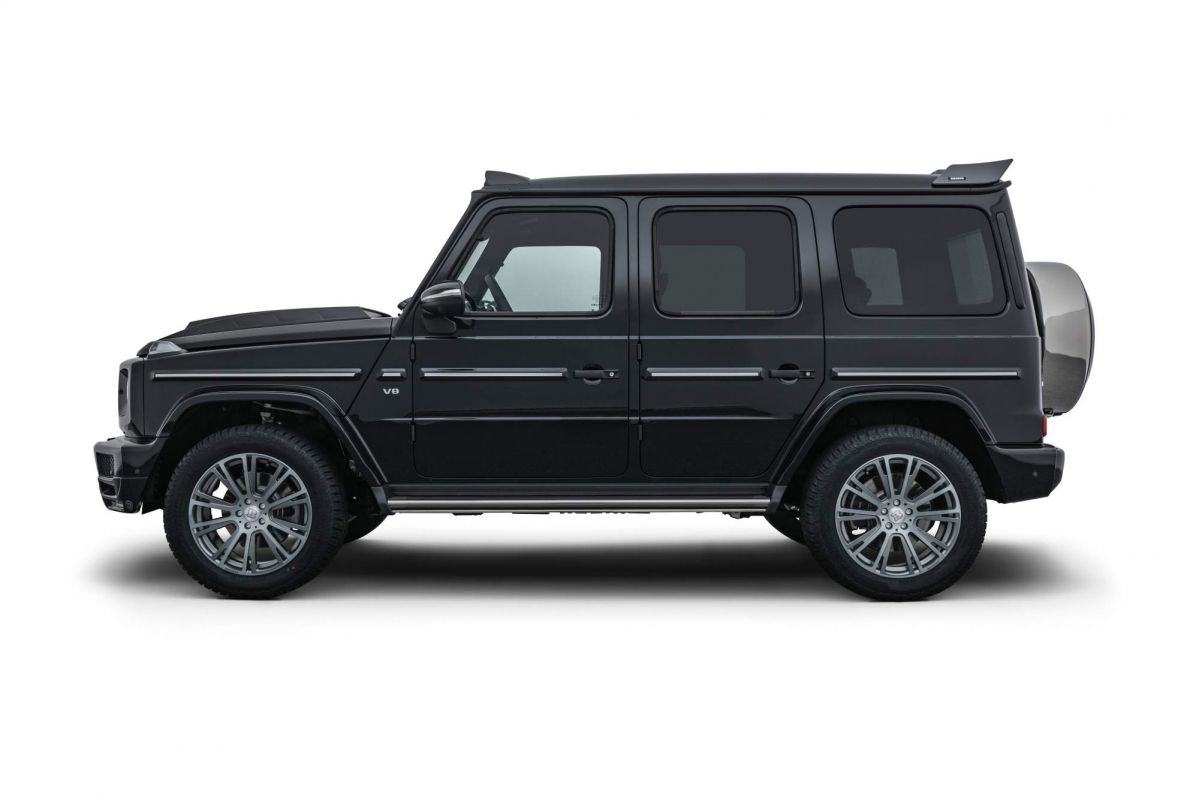 Besides these cosmetic tweaks, Brabus makes the G 500 more visible thanks to an upgraded lighting concept. The boxy SUV gains auxiliary headlamps above the windshield, consisting of two sets of twelve high-performance LEDs each. In addition, the front bumper gains LED side markers and illuminated Brabus signets, while the Brabus lettering on the grille glows blue when the driver approaches the car or someone pulls on the door handle.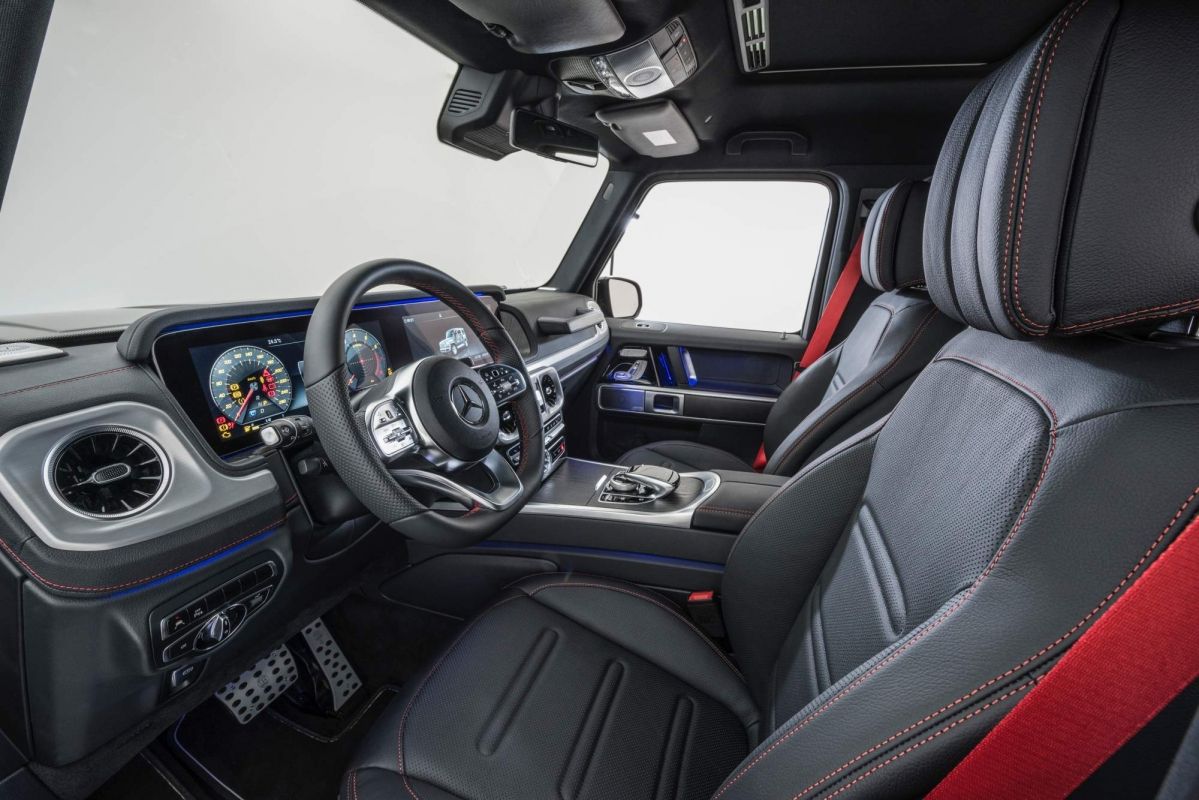 As is customary for Brabus-tuned vehicles, the interior can be adorned with fine Mastik leather and Alcantara in any color or design the customer desires. Available accessories include aluminum pedals and scuff plates with backlit Brabus logo, as well as precious wood and carbon fiber trim.
READ MORE: 2019 Mercedes-AMG G63 is a 585-hp performance SUV