Brabus turns its attention to the Mercedes-Benz E-Class Estate
Just because it's a wagon doesn't mean it didn't yearn for Brabus' touch
Since Mercedes-AMG offers an E 63 and E 63 S Estate, Brabus couldn't just stand there and ignore the latest iteration of the E-Class wagon.
However, for the moment, the Bottrop-based tuner only covers the E-Class Estate's sub-AMG lineup. As with its offer for the E-Class sedan, Brabus' tuning package for the E-Class wagon is comprehensive and includes performance upgrades, style-enhancing components, sport exhaust systems, and interior tweaks.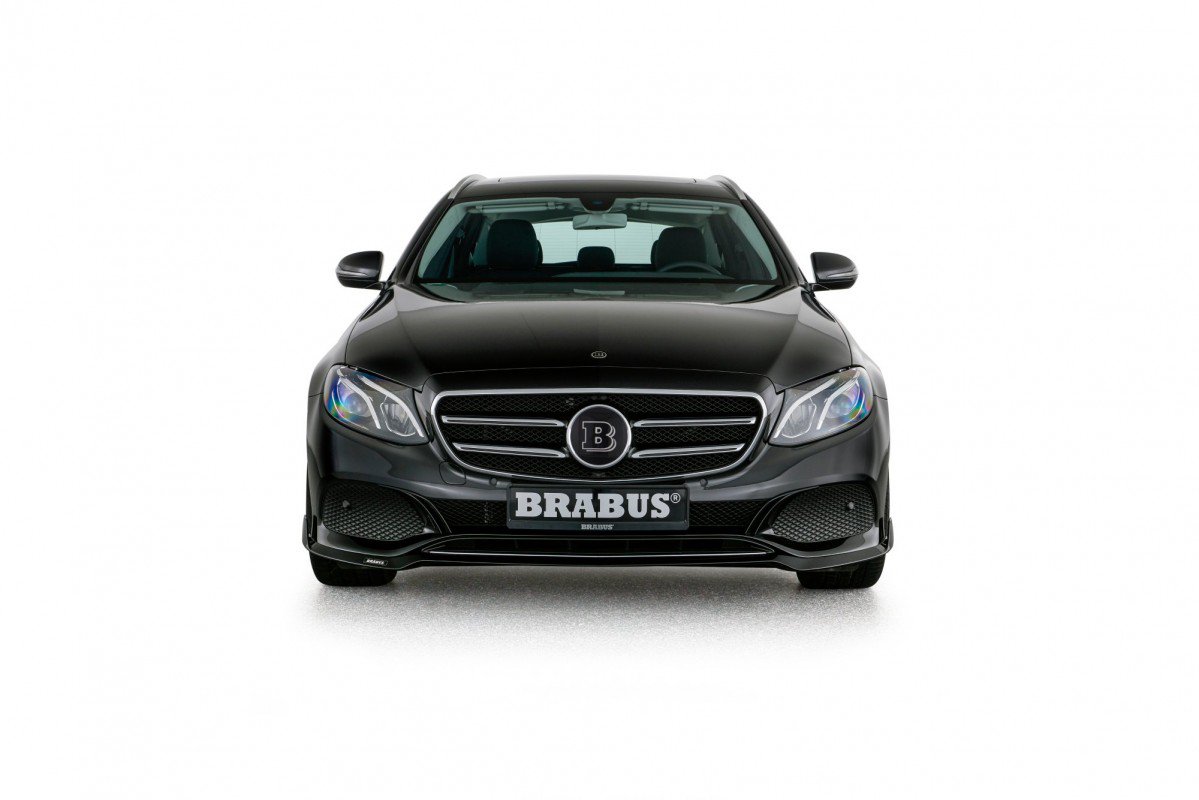 Appearance-wise, the tuner offers more aggressive bumpers (with a spoiler at the front and diffuser at the rear), tailor-made Brabus Monoblock alloys ranging from 18 to 21 inches, as well as a stainless quad sport exhaust system. The aftermarket company also offers stiffer springs that lower the ride height by about 30 mm (1.2 inches).
For the interior, the only limit is the customer's imagination, as Brabus' upholstery shop can fit soft Mastik leather and Alcantara in any desired color. The tuner also fits aluminum accessories as well as stainless scuff plates with the Brabus logo backlit in 64 colors, synced to the standard interior ambiance lighting.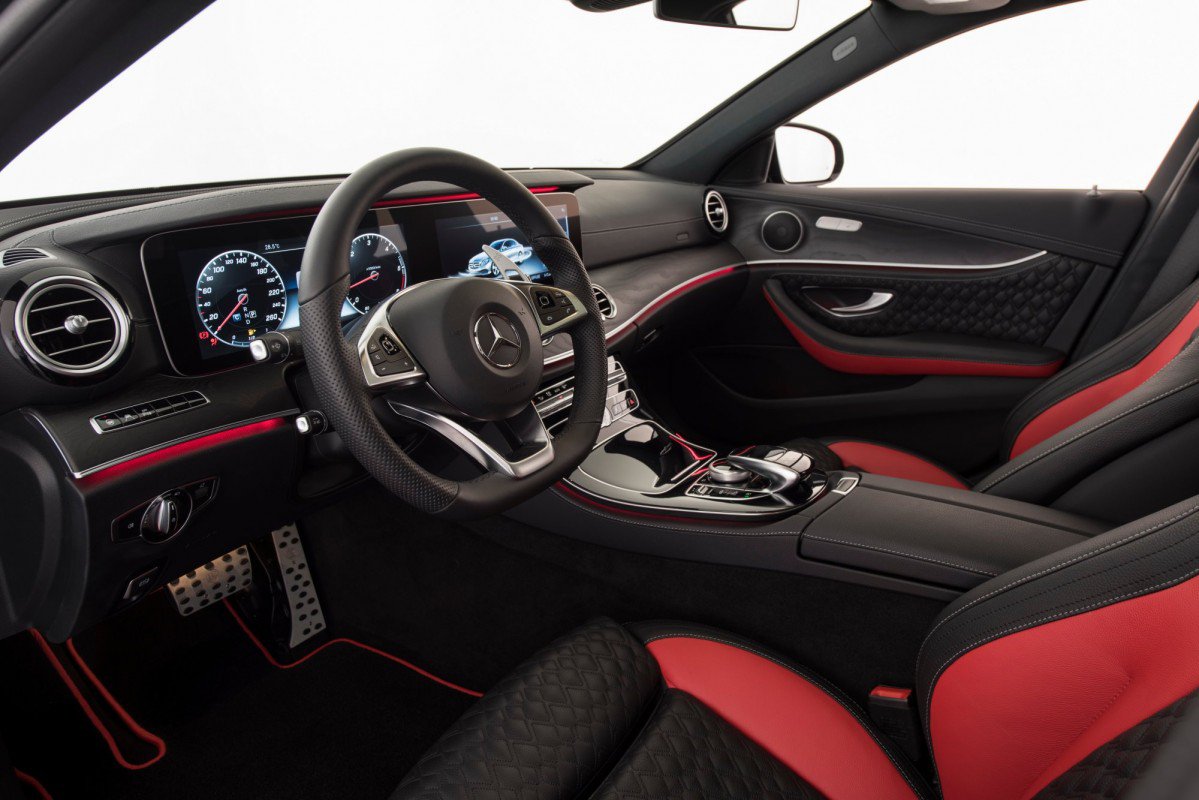 The bulk of the package is dedicated to engine tuning, with Brabus covering almost the entire gasoline and diesel lineup. The product range starts with the Brabus PowerXtra B20 tuning pack for the E 200, which lifts power output to 225 metric horsepower and 330 Nm (243 lb-ft) of torque.
The PowerXtra B25 performance kit for the E 250 adds 34 hp and 50 Nm (37 lb-ft) for a total of 245 hp and 400 Nm (295 lb-ft). Thanks to this upgrade, the E 250 Estate accelerates from 0 to 100 km/h (62 mph) in just 7 seconds and reaches a top speed of 245 km/h (152 mph).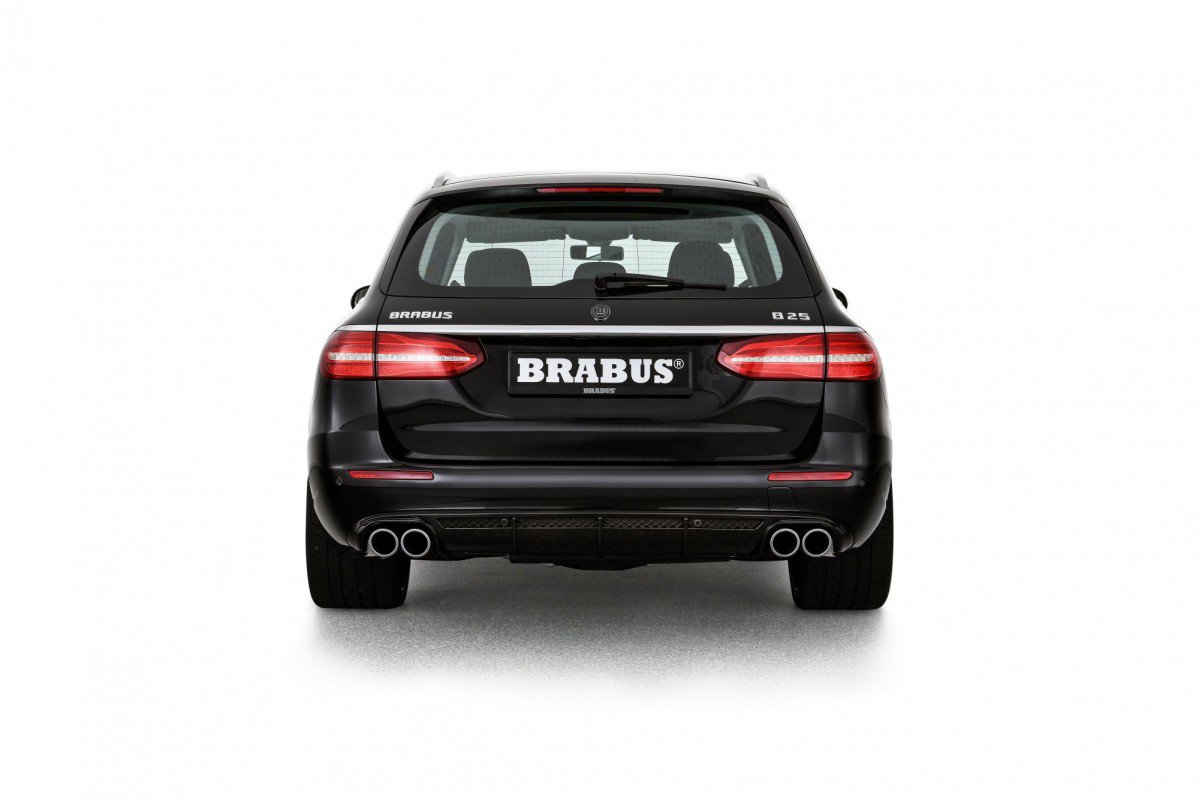 For the most powerful gasoline V6 engine in the E 43 4Matic, Brabus offers the PowerXtra B30-450 which bumps the output of the twin-turbo 3.0-liter V6 to 450 hp at 6,100 rpm and peak torque to 570 Nm (420 lb-ft) between 2,500 and 5,000 rpm. As a result, the 0-100 km/h sprint decreases to 4.4 seconds.
Brabus also has something in store for diesel-powered E-Class Estate models, starting with the plug-and-play PowerXtra D3 module that boosts the E 220 d's 2.0-liter turbodiesel by 27 hp and 50 Nm of torque.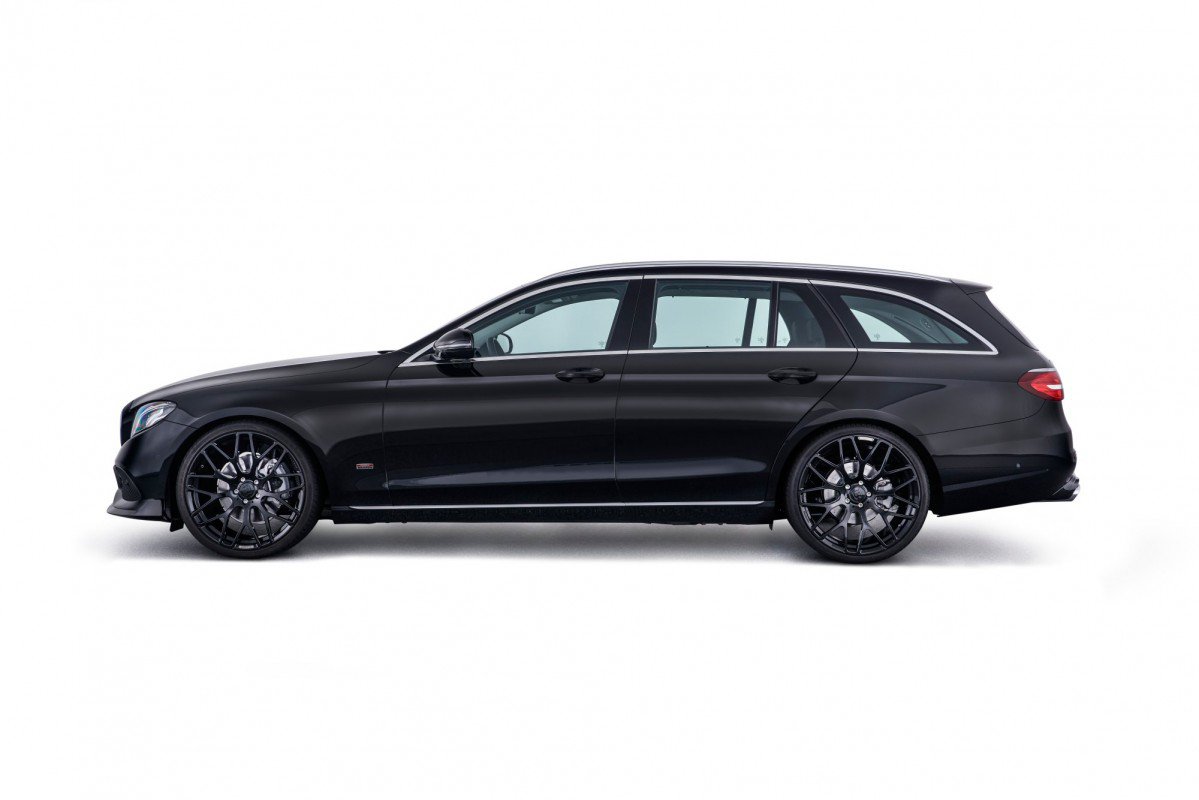 For the E 350 d, the PowerXtra D6 S kit increases output by 51 hp and torque by 100 Nm (74 lb-ft) for a total of 309 hp and 720 Nm (531 lb-ft) between 1,600 and 2,400 rpm. As a consequence, the E 350 d Estate needs just 5.7 seconds to reach 100 km/h from a standstill.