Brilliant designer created a mini steering wheel for the Xbox controller
He even shared the contraption's blueprint with you, for free
So you like playing racing games but lack the resources to buy a steering-wheel-and-pedal rig for proper gaming. Or, even worse, you have one of those as well, but you're too lazy to assemble/disassemble it every time you want to play. Here's a solution: the 3D-printed mini-steering wheel for the Xbox controller.
OK, it might not be an alternative to a full-on wheel-and-pedals set but preferably to the standard thumbstick steering. User Pixel2 created this simple, ingenious contraption on Thingiverse, a 3D model platform. The five-item rack-and-pinion mechanism has a 100-degree steering range and can be created using just a 3D printer. Pixel2's generosity made all the blueprints available for the public use; you can download them here.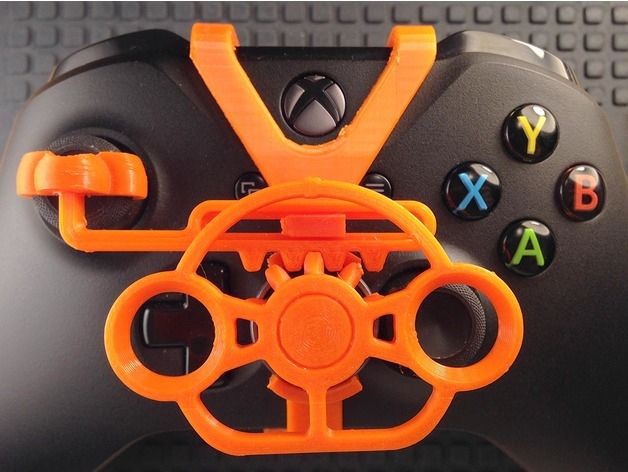 The designer reminds those who want to try the mini steering wheel that it has a bit of a learning curve until your muscle memory recalibrates.
He also gave us the settings for the Project Cars 2 game:
steering deadzone 0
steering sensitivity 53
speed sensitivity 70
controller damping 3
We're genuinely curious about this experiment if you've tried it let us know your first impression in the comment box below.
SEE MORE: The Feel VR wheel is what the best Christmas present looks like
via Gizmodo