Bugatti Chiron gets Baja clothes in PhotoShop
The result is, in our opinion, quite badass looking
We're still waiting for the day when off-road-ready vehicles will have the kind of power output of today's hypercars because we can imagine what kind of vehicles that would result in.
Some would definitely be quite similar to this Bugatti Chiron rendering which portrays the new hypercar king as an off-road ready, Baja-style bruiser.
The work of Javier Oquendo, this oversized and overpowered beach buggy would immediately make automotive outlet headlines were it to be made real. It'd be the kind of car which you could drive up (or really close) to the Arctic Circle, do donuts on a frozen lake, then blast down back towards the Equator.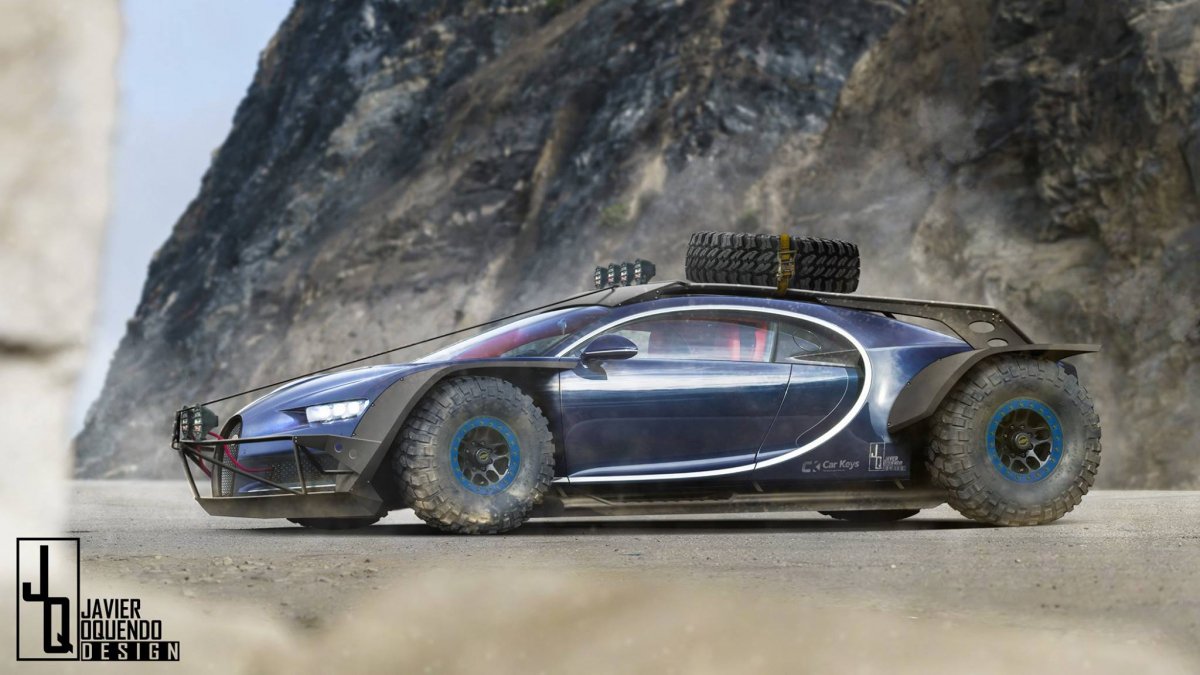 But let's face it, nobody will drill holes in their new Chiron's fenders in order to add those extensions, so this rendering is the closest we'll ever probably come to actually seeing something like this.
via CarKeys