Murica versus Murica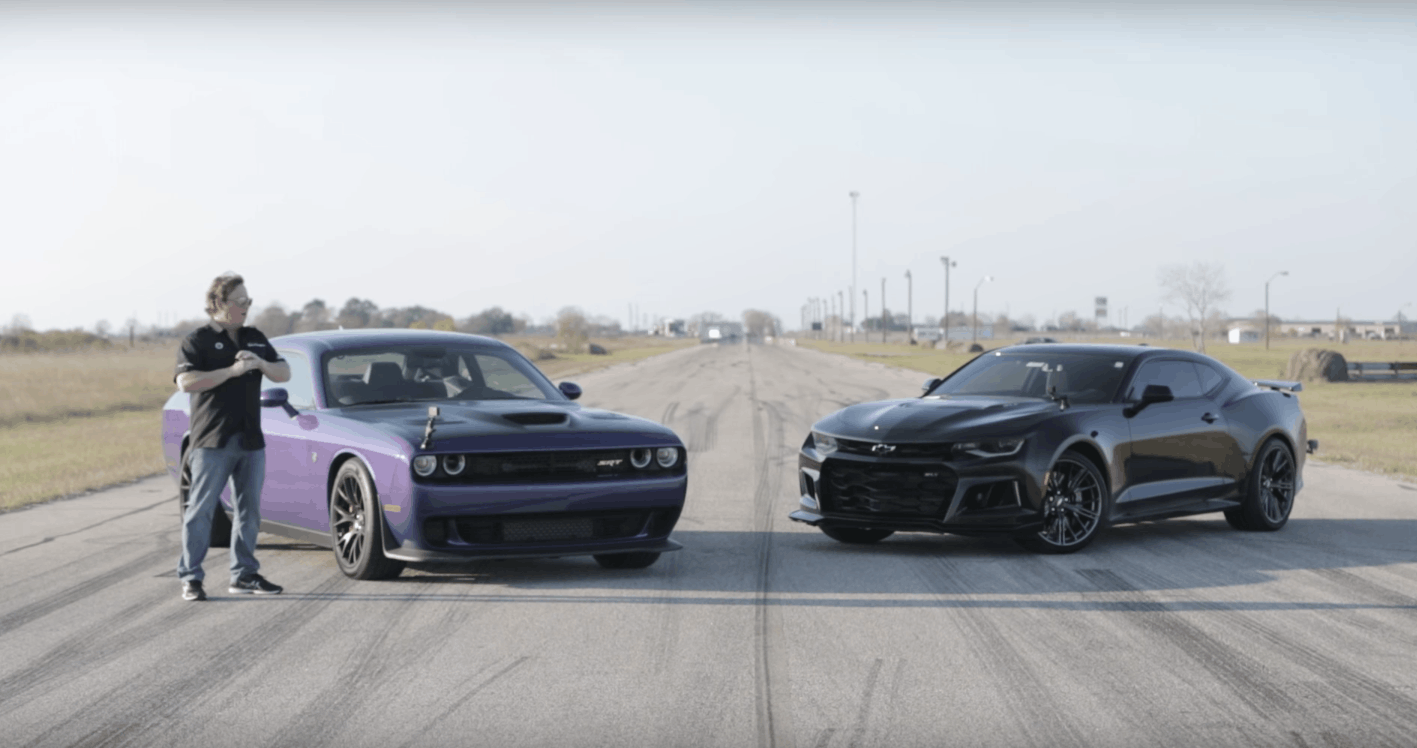 Which one is faster: the Hellcat Challenger or the Chevy Camaro ZL1?
That's what John Hennessey's team wanted to know when they orchestrated a roll-on race between the two muscle cars.
As it stands, this battle's coordinates are as follows: the Hellcat engages 707 hp while the ZL1 relies on 650 ponies, but it is lighter and therefore sports a better power-to-weight ratio.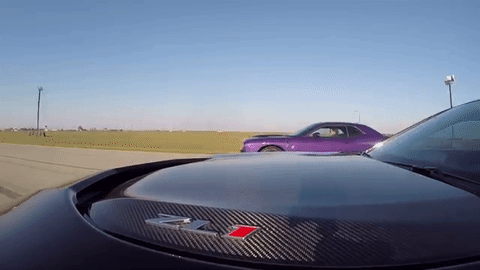 Oh, and both cars are factory-specced, without added performance-inducing gimmicks. But the Challenger's ace up the sleeve is the automatic gearbox which bests the Camaro's six-speed manual.
Nonetheless, the drag race's outcome is a close affair which would have been different if the ZL1 packed Chevy's latest 10-speed auto.
Via Road & Track