Carlex Design recruits the Mercedes Sprinter, transforms it into an uber-shuttle
Wait until you see this van's interior!
Mercedes-Benz knows how to please its customers, so most of its models get a posh, top-of-the line trim featuring exquisite leather, refined wood inserts, and clever, environmental lighting. Even the V-Class (which we've tested) can be configured as a very luxurious shuttle/family van.
However, bigger models lack these features. The Sprinter, for example, is an acclaimed work van but Mercedes thinks it doesn't have what it takes to dress up as elegantly as its smaller sibling. Fortunately, there are tailors out there that take the matter into their own hands.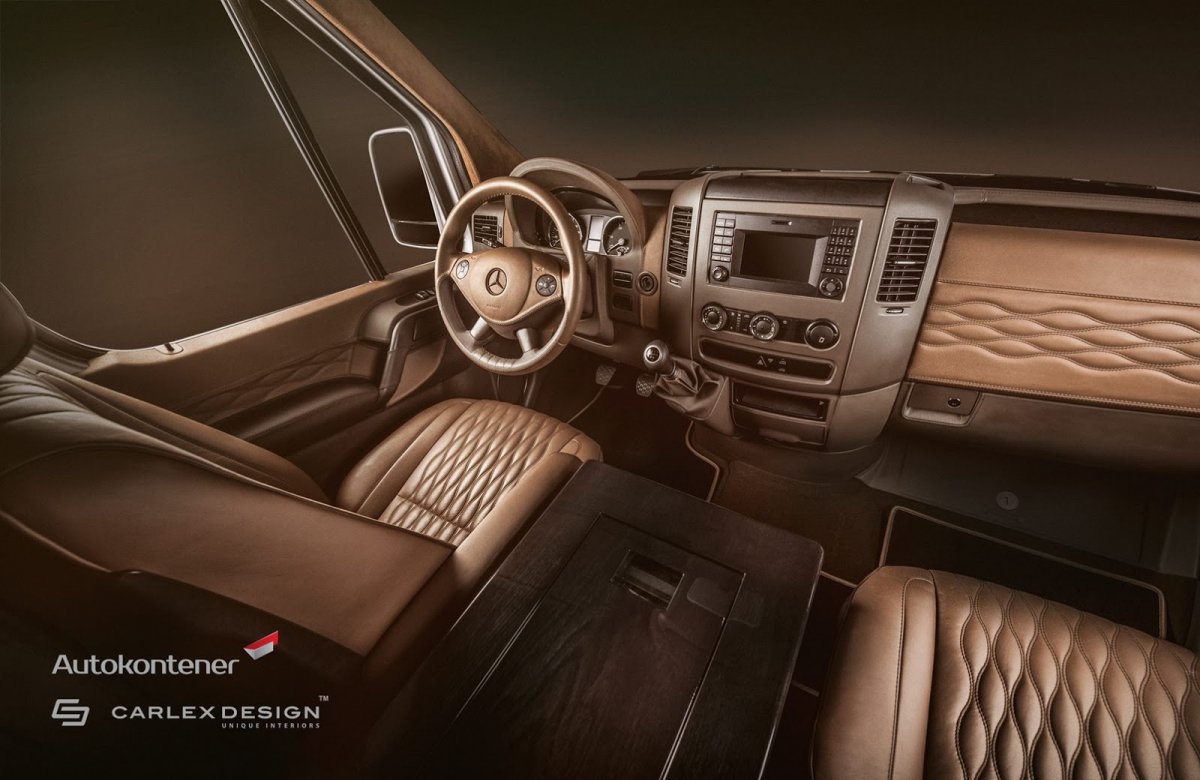 We're talking about interior tailoring studio Carlex that teamed up with Autokontener (which makes semi-trailers bodyworks) for a special project consisting in luxing up a Mercedes-Benz Sprinter. The result is a van that hardly features bits of naked plastic. That's because the interior is cladded with brown leather and Alcantara; but if you think the driver-passenger cockpit looks upmarket, wait until you see what's behind it.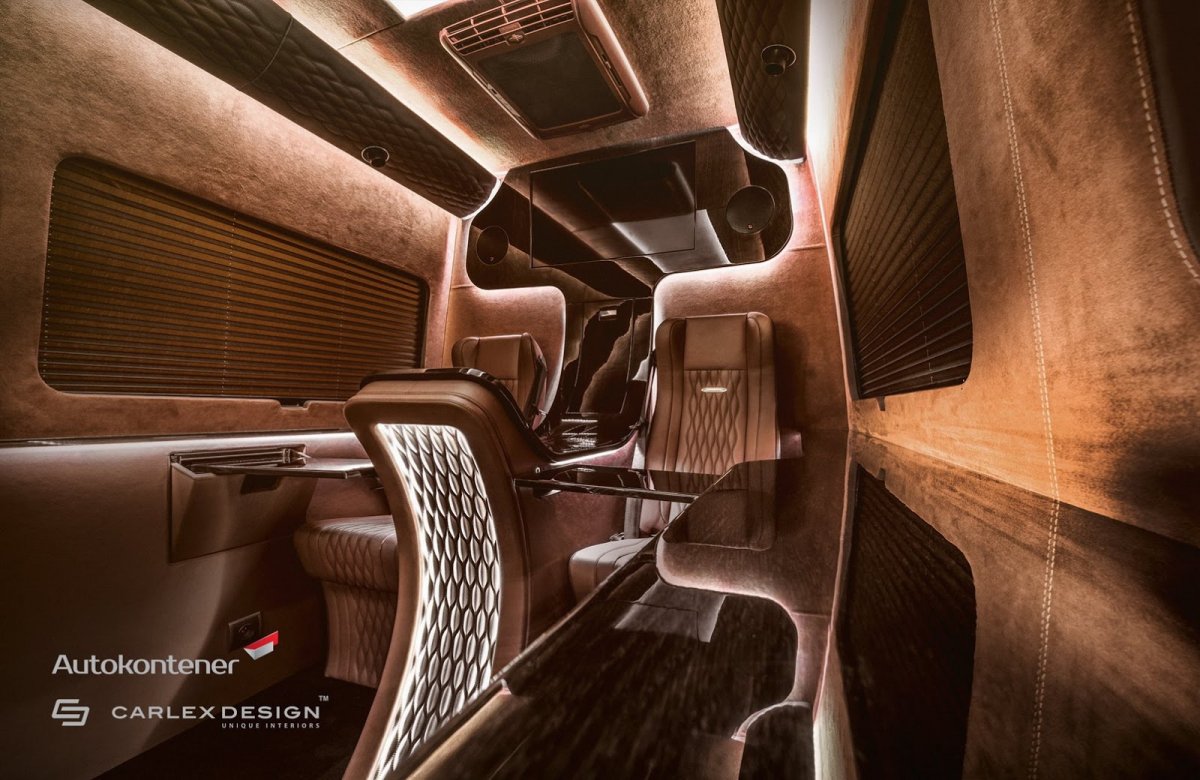 The VIP area consists of two pairs of individual seats, each separated by a wooden console on which you'll find a tablet to control all the rear features. There's also a minibar (because of course there is!), windows with blinds, as well as a TV behind the rear seats that looks like a mirror when switched off.
As expected, this part of the interior also indulges in leather, Alcantara, and polished wood trim. We can't tell if we like the brown theme that much but we know for sure it looks posh. In case you want something bigger, you 1) probably have issues, 2) can order a semi-trailer signed by Carlex and Autokontener.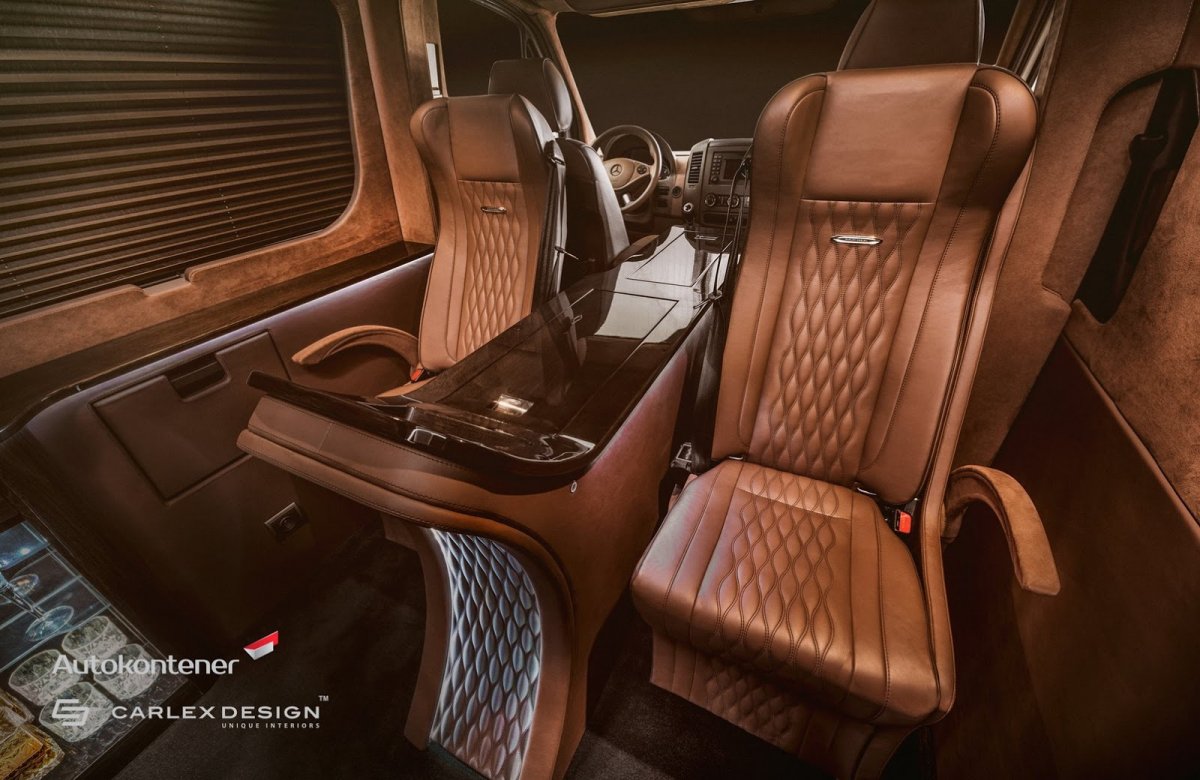 If you like your house on wheels, why don't you take a look at the coolest go-anywhere RVs ever created? Of course, you can take any of them to Carlex afterward.
via Carscoops