CarX Drift Racing iOS review: sliding to perfection
Truly the most addictive game you can play on your mobile device
This game's description sounds like this: "Warning! Be careful, this application may entertain you for more hours than you think! Don't forget to take a break at least every 40 minutes."
Now, I can't tell you how addictive this game may be for you, but I've been planning on making this review a couple of weeks ago, "after I'll take a break from playing." But what am I saying here? Considering its 30m+ downloads it's most likely that you are already playing it.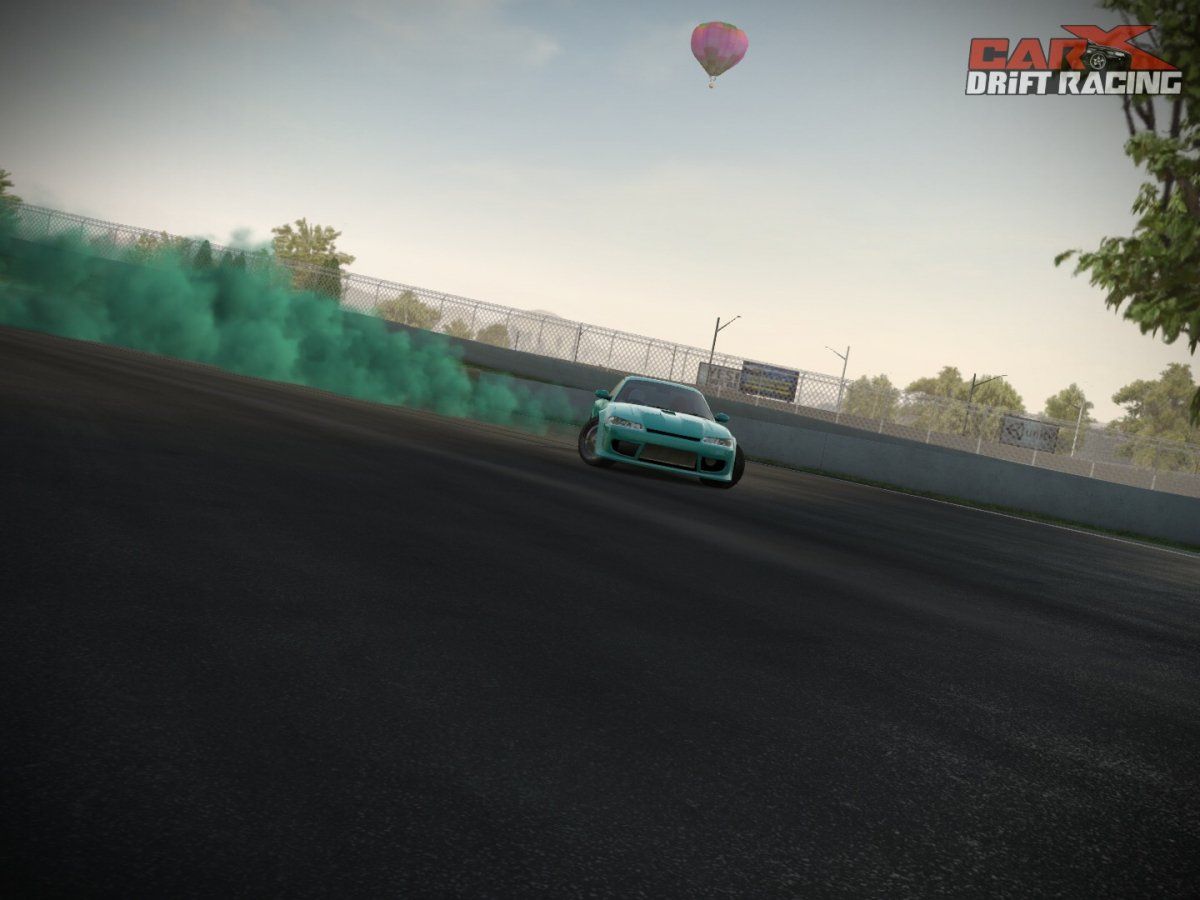 CarX Drift Racing has been along for some time now and the fact that it's still trending may be the most eloquent argument regarding its success. But before telling you what we love about it, let's go through a short description of this game.
You have a car. You have winding asphalt stretches. You have to keep the car sliding for as long as possible, as wide as possible. And that's about it. The game's simplicity is one of its important perks.
In a world where the in-app purchases are making the worst out of a game, CarX Drift Racing puts you at work and teaches you that not everything is for sale. For example, there are some cars featured here that you can get only by winning a competition.
The cars
CarX Drift Racing offers you 35 different sets of wheels, divided into five classes. You'll probably recognize all the vehicles instantly, despite their peculiar names. You start off with a Panther M5 (which is actually a Miata), then you can progress to a Caravan G6 (a boxy Volvo 240) and, why not, a Peterbilt 359. Pardon, a Thor 8800.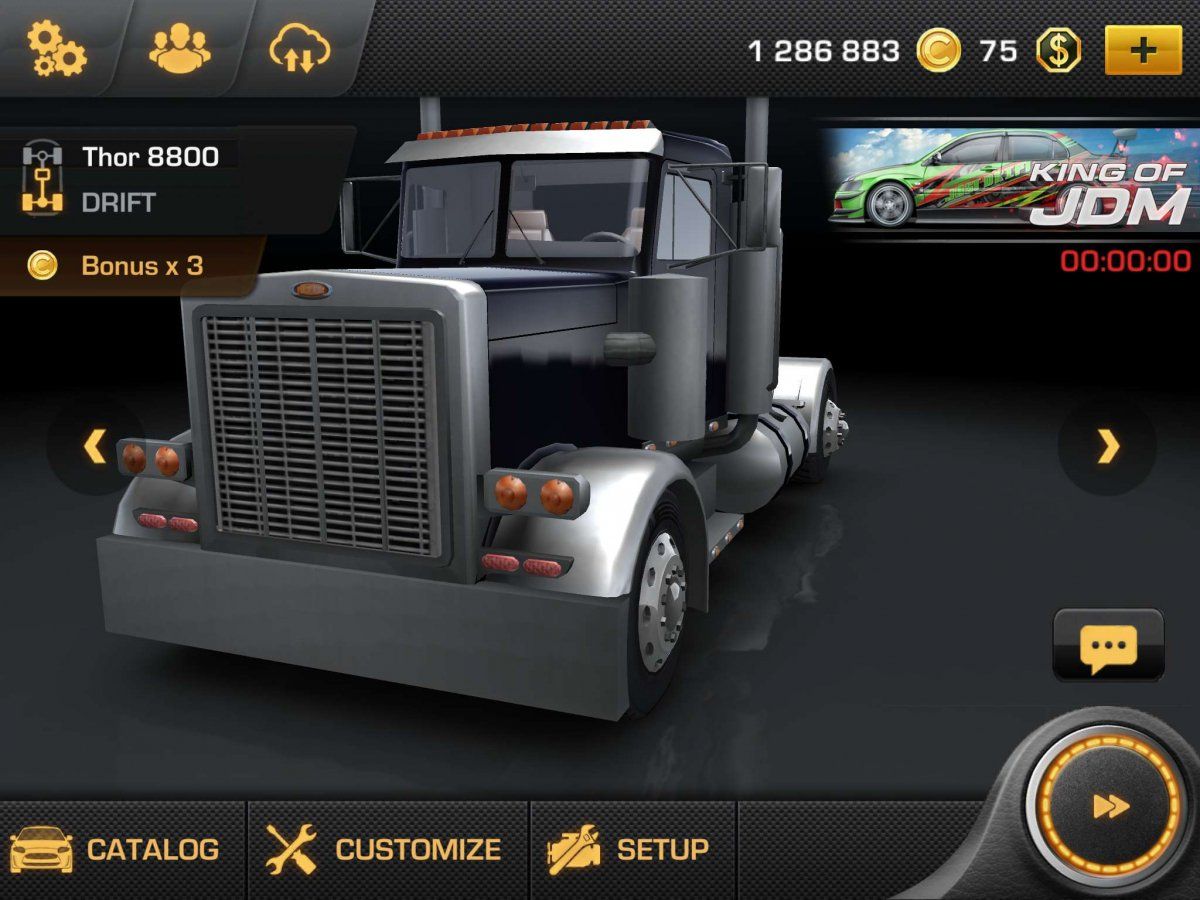 Each upper class gives you better bonuses — for example, a class 5 Spector RS (which, by the way, is a Silvia S15) will provide five times more drift points than a class 1 vehicle. The same happens with the circuits: the more expensive the track, the better bonus if you achieve the scoring points worthy of a gold medal.
Each car has five progressive powertrain-and-drivetrain setups: Stock, Turbo, Racing, Drift, and Ultimate. The latter is the single one that requires special coins to acquire. After buying a specific setup, you have 24 hours to tweak it for free. Afterwards, you have to spend some special coins for that.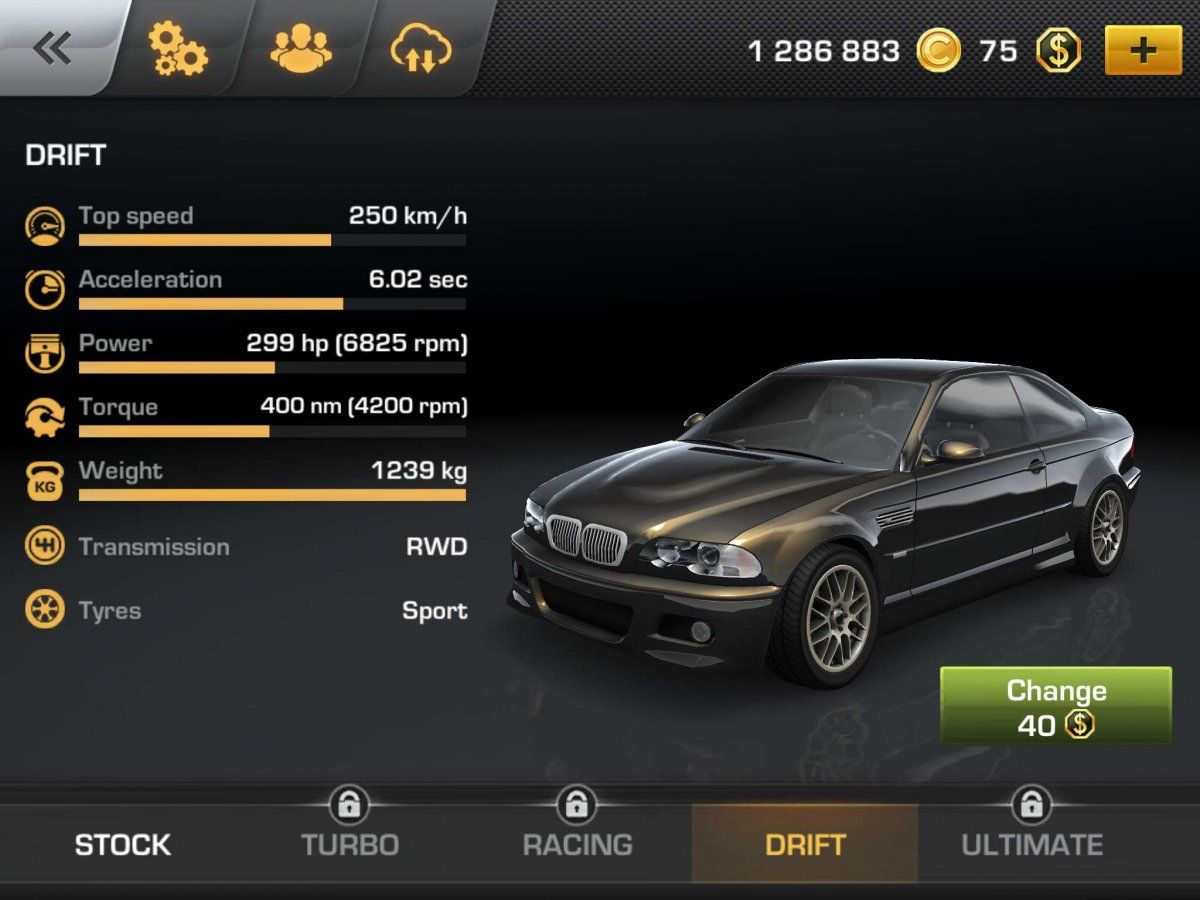 Tweaking your car might not be advisable if you don't know what you're doing — you have a vast array of parameters from the car's turbo to your tire pressure to your wheels' camber and toe angles.
In terms of customization, you'll only play with colors, actually, but that's more than you really want to do in this game.
The gameplay
Just like any other serious simulator, CarX Drift Racing invested a lot of effort into making the cars not only look as real but also behave accordingly. Every each one of them has a specific set of parameters, so you are offered 35 unique experiences. Mind you, not all of them are great.
But for that, you have the tweaking part, where you can make a vehicle suitable for your driving.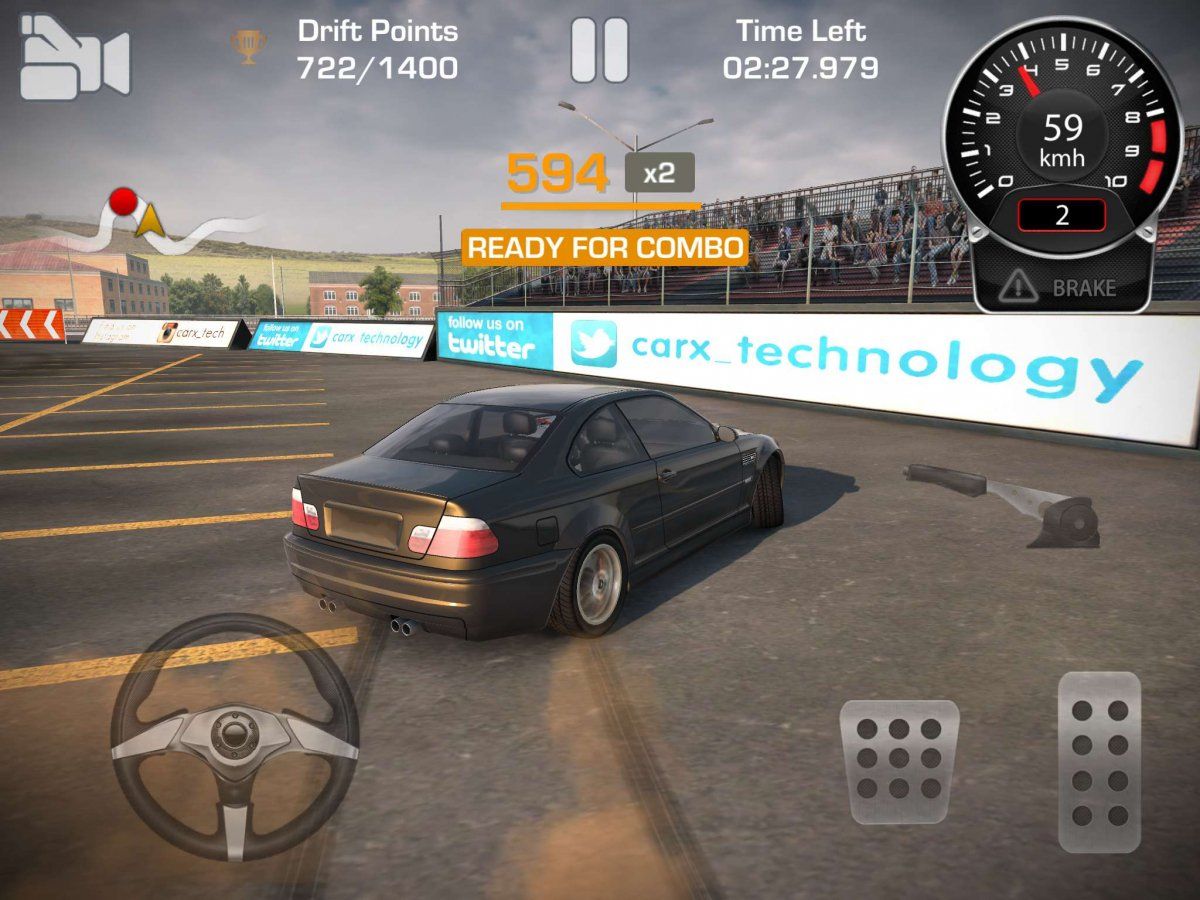 As for the controls, you can steer the car either by tilting the screen or through directional buttons. Should you want to ask the most out of you, switch the transmission to mechanical and be in control of everything.
As long as you understand a bit a car's physics during a controlled slide, the learning curve is quite lean — until you realize that, in fact, you can do much better, so you spend countless hours increasing the initiation speed and widening the angle of approach.
The tracks
You have 22 track layouts to burn your rubber on, each of them requiring cash (and, in some cases, special coins) to unlock.
The more expensive the track is to buy, the more rewarding in terms of cash earned, IF you're doing it right, of course. The Multiplayer courses are actually segments of these tracks, so buying (and mastering) them will give you a headstart when you go online.
The Multiplayer
If you want to skip steps on the progress ladder, you can buy some virtual cash with real cash through in-app purchases. The same goes with the special cars, that require special coins. However, there are two cars which money can't buy — you'll get them only by winning the online competitions because that's where the real prizes are.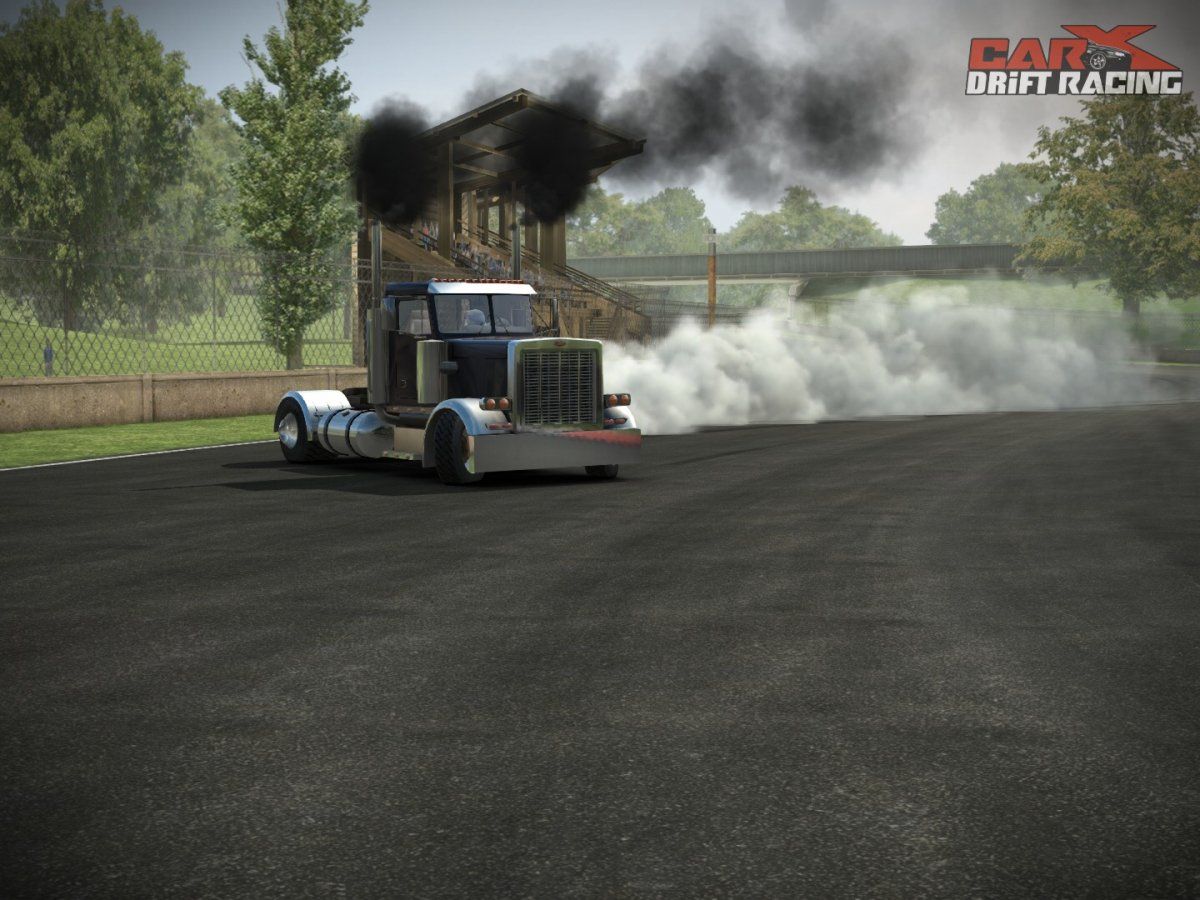 In Multiplayer, you can compete against other human players' ghost runs — so there won't be any contact, which is a good thing because to make the best out of your car AND avoid crashing into your opponent at the same time seems too much to bear.
You have eight runs per every four hours in Multiplayer, and you get 10+ points for every win, and lose 5 every time your opponent scores better than you. There are five progressive tiers in Multiplayer, so for every championship end that finds you on the advancing spots will promote you to a more demanding (and rewarding) tier. Naturally, if you're bottoming you'll be regressed to the previous, less challenging championship. It's a very simple, and efficient matchmaking strategy.
So although you rush to the piggy bank and buy all the cars, and the tracks, the lack of exercise will put you back in place. The saying "money can't buy talent" fits like a glove here. And, as we all should know by now, talent is just another word for "working your ass out."
The game is available on Steam (as early access, €8.99), Android and iOS.