CES 2019: Hyundai's Elevate concept is basically a walking car
Will be ready to step up in case of a natural disaster
Looks like CES 2019 isn't just about fancy infotainment systems and tech-loaded cars, but also about mobility solutions that could save lives.
Hyundai, for example, wants to help first responders who get mobilized after a hurricane or an earthquake with the Elevate prototype – or what the South Koreans describe as UMV, or Ultimate Mobility Vehicle.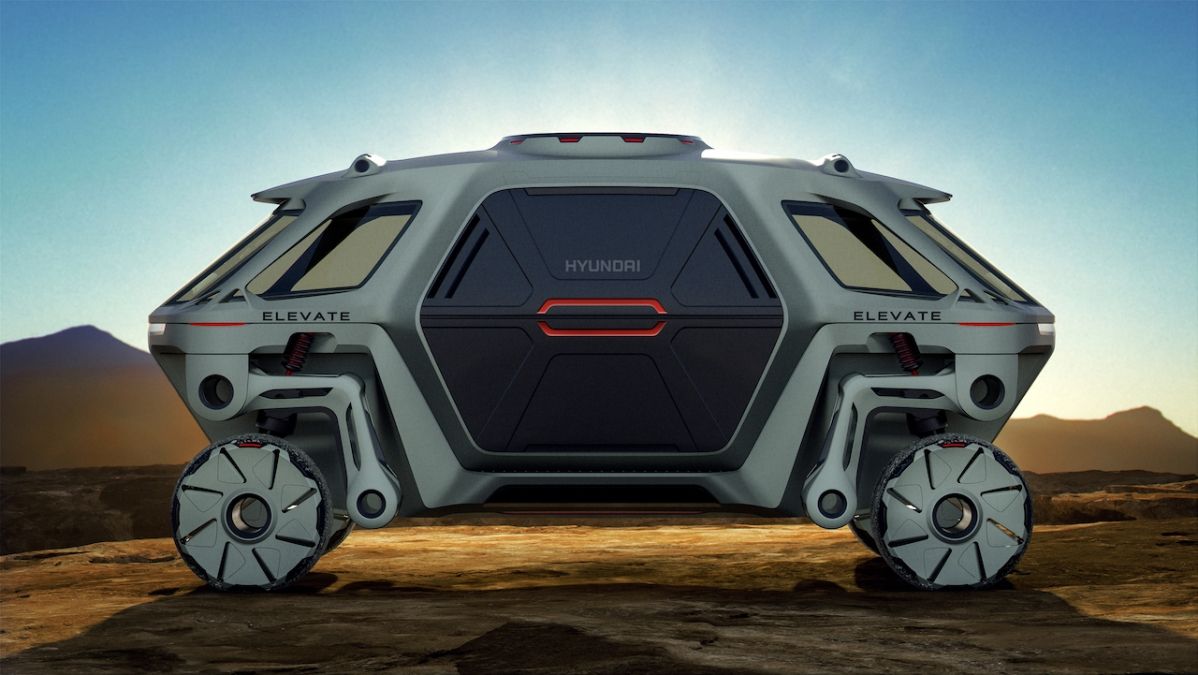 In other words:
"When a tsunami or earthquake hits, current rescue vehicles can only deliver first responders to the edge of the debris field. Elevate can drive to the scene and climb right over flood debris or crumbled concrete."
READ MORE: 2020 Hyundai Palisade SUV has seven seats, hefty tech package
Moreover, the technology can be harnessed even to a point where it can assist people living with disabilities. An autonomous Elevate can be summoned and walk the person right up to the door, where the wheelchair won't need an ADA ramp.
Hyundai Elevate in detail
Underpinning the Elevate concept is an EV modular platform. The trick here is that it allows the swapping of different bodies depending on the task at hand.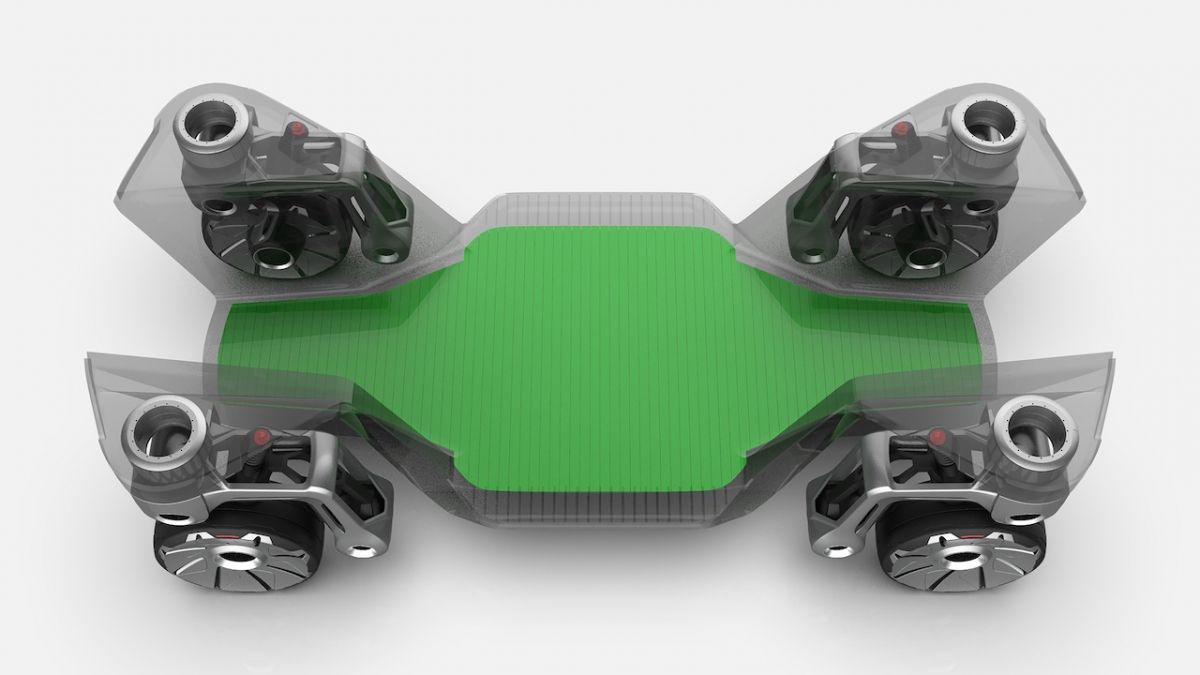 Each robotic leg has five degrees of freedom and a hub propulsion motor. Simply put, Hyundai Elevate can replicate the walk of both mammals and reptiles and climb a 5 ft wall or step over a 5 ft gap.
It can also do highway driving, because the legs retract when the drive mode is on. How awesome is that?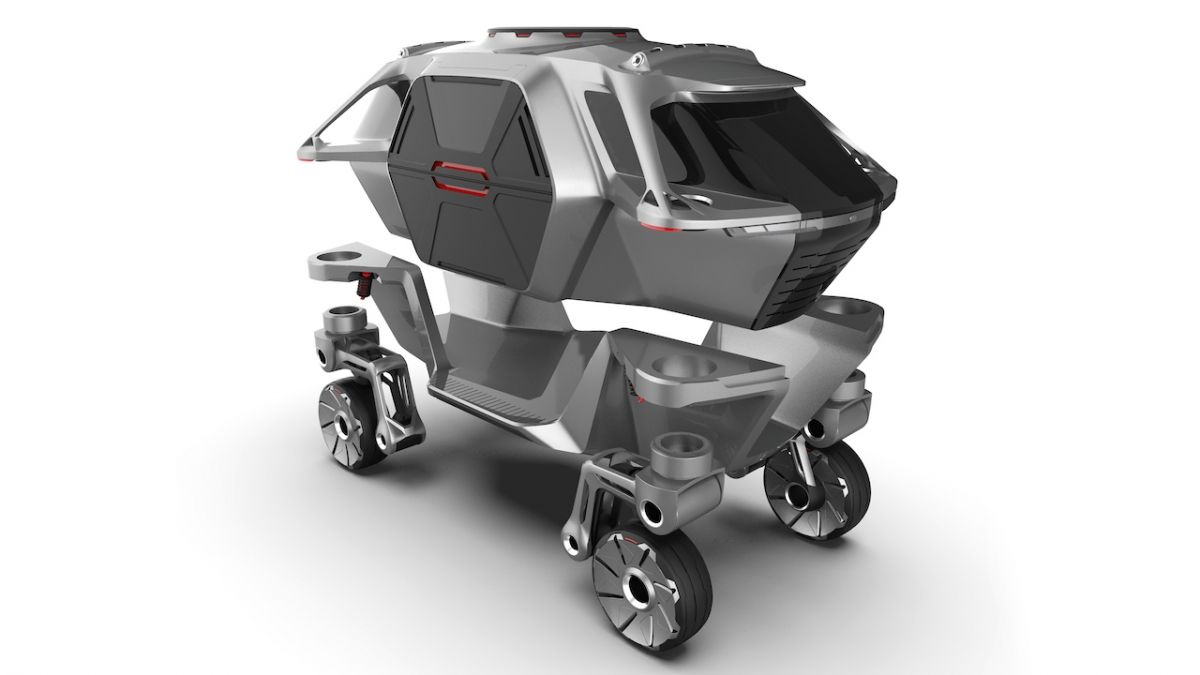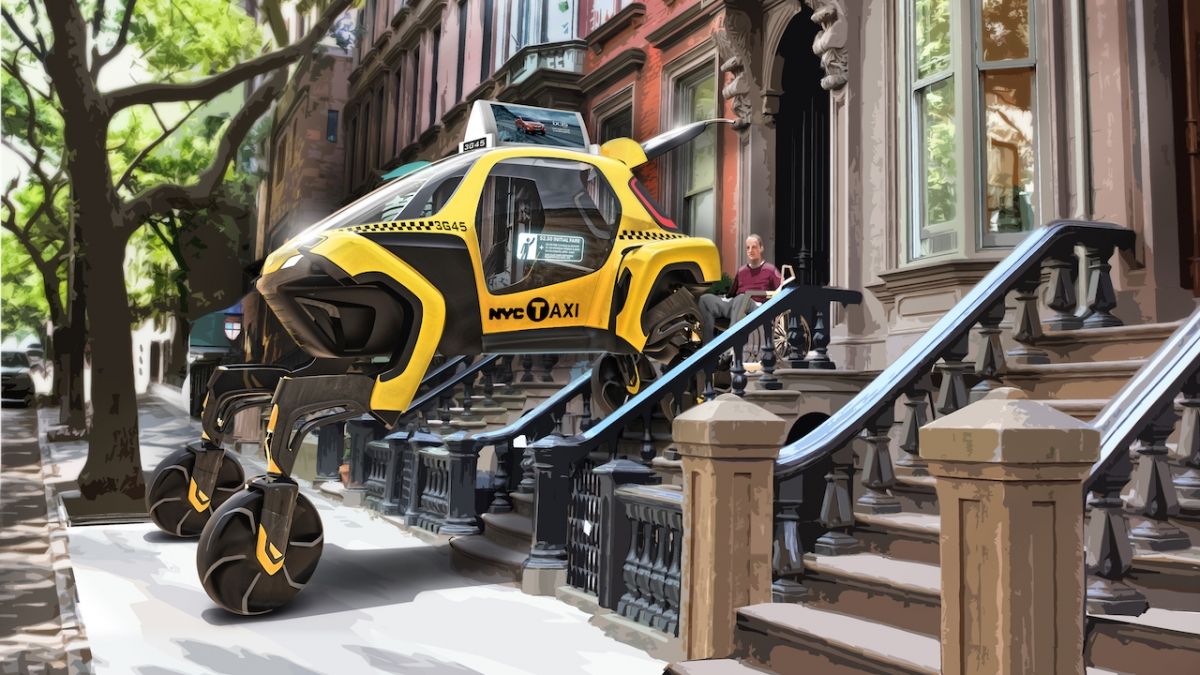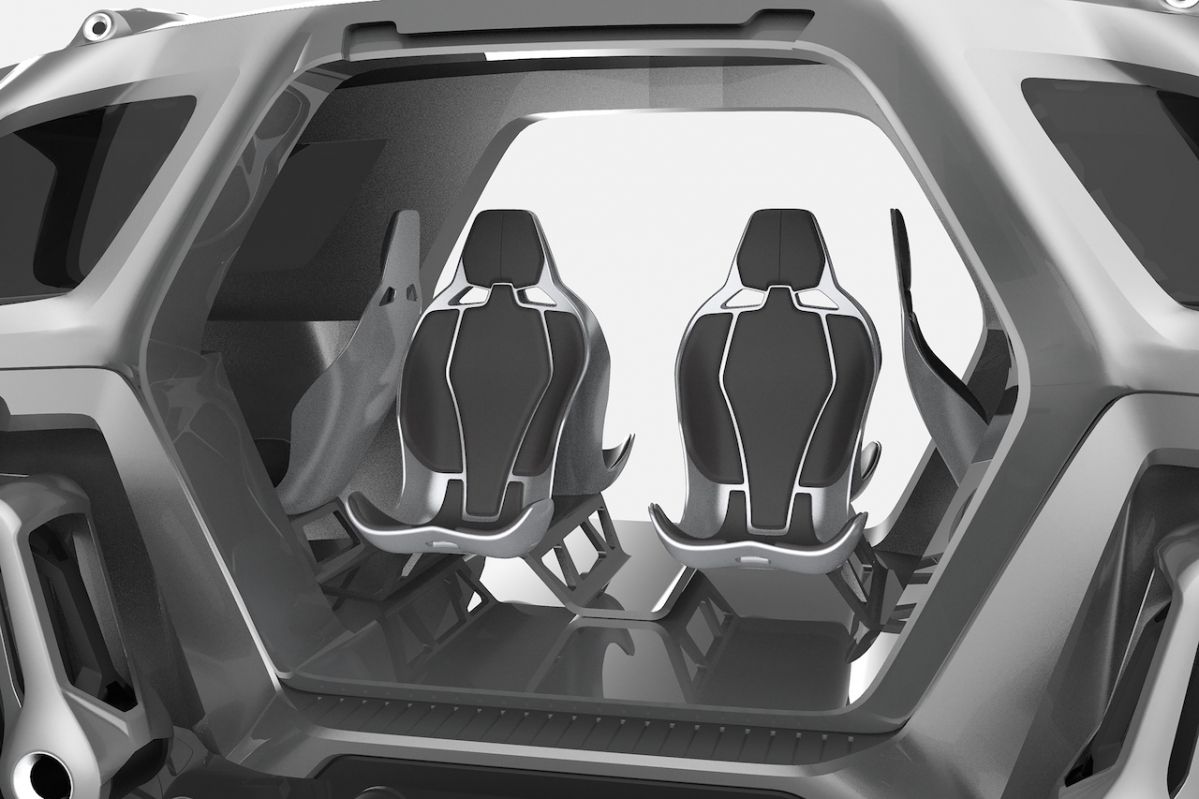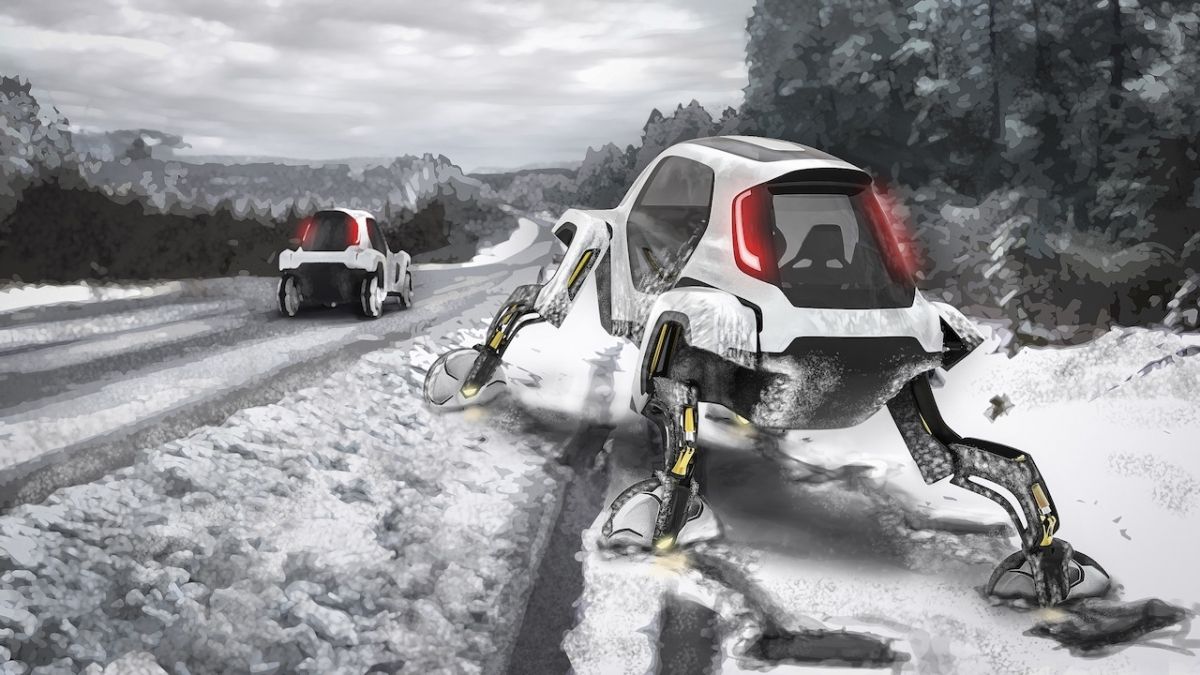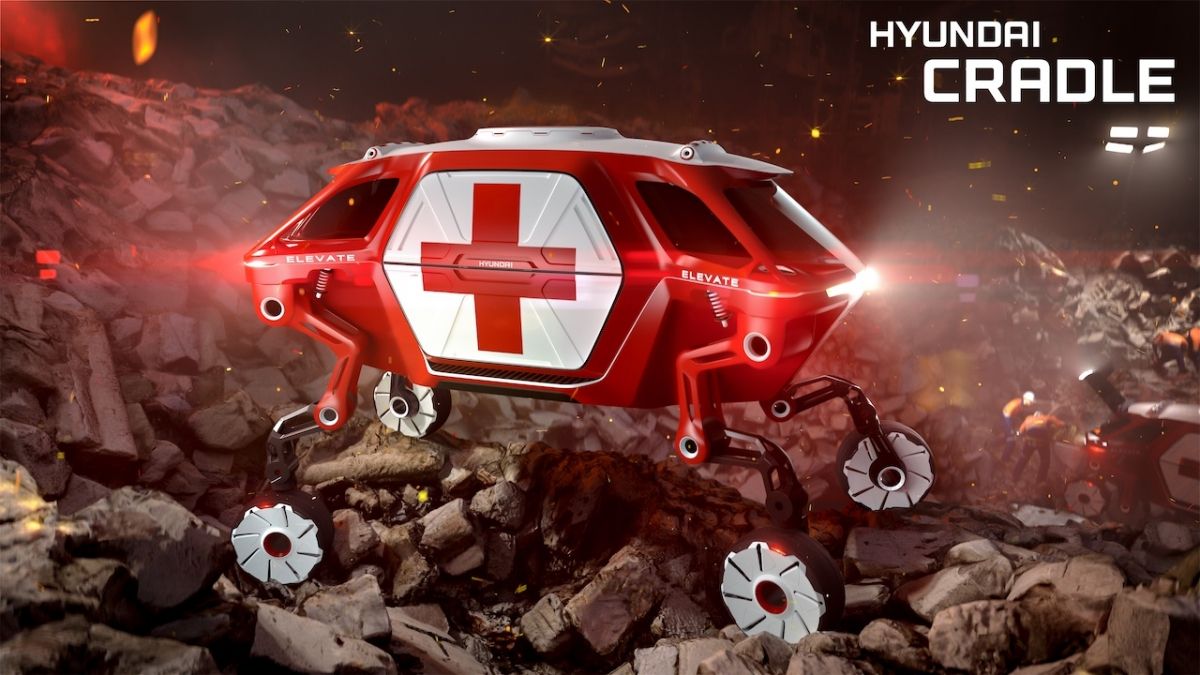 SEE MORE: Woman drives 1 million miles in her Hyundai Elantra in just five years