Check out the 2019 Corvette Grand Sport Indy 500 pace car
This is the 16th Corvette to act as Indy 500 pace car
When the first Chevrolet Corvette was given pace car status at Indianapolis 500, the year was 1978. This year, a 2019 Chevy Corvette Grand Sport will be the 16th Vette to get this honor.
To properly mark the occasion, this particular Corvette Grand Sport packs a few catchy details. For example, the GM Design Indy 500 side decal is not something you see on road-going Vettes.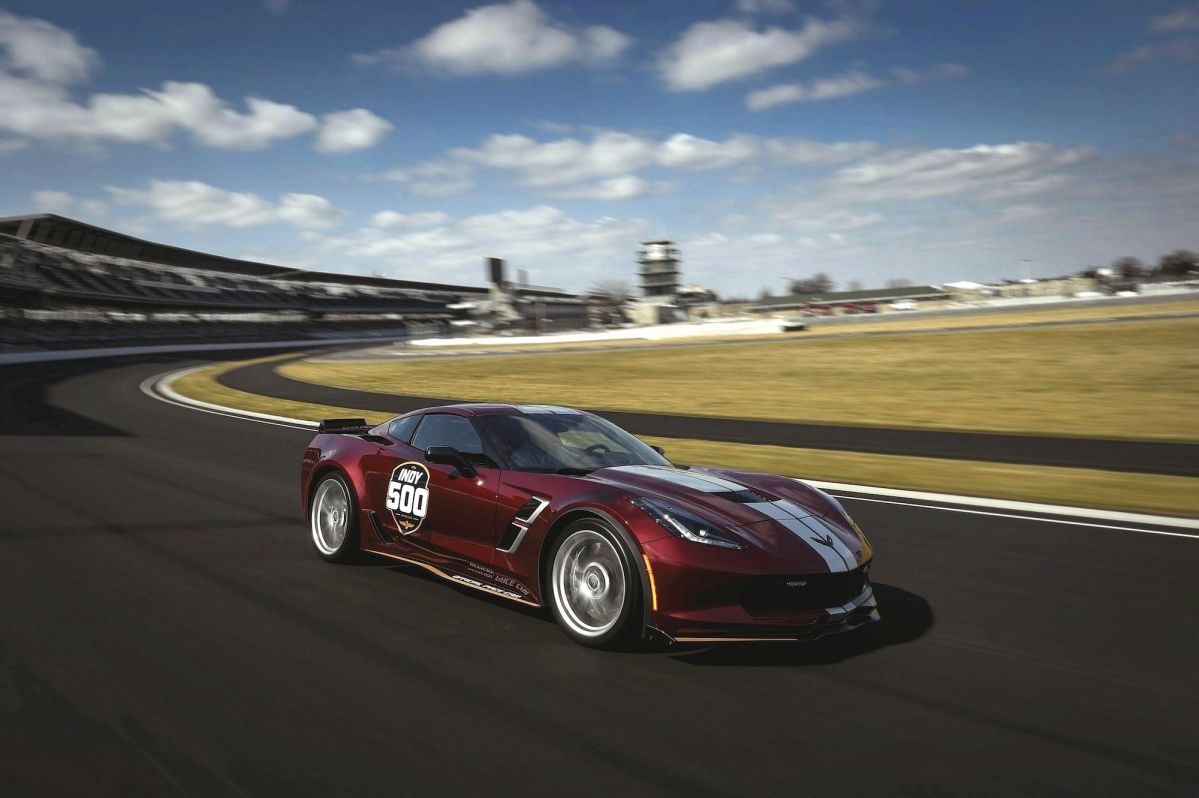 The body color is also special - Long Beach Red Metallic Tintcoat - and it hides an LT1 6.2-liter V8 good for 460 hp and 465 lb-ft of twist twinned to an eight-speed paddle-shift automatic gearbox.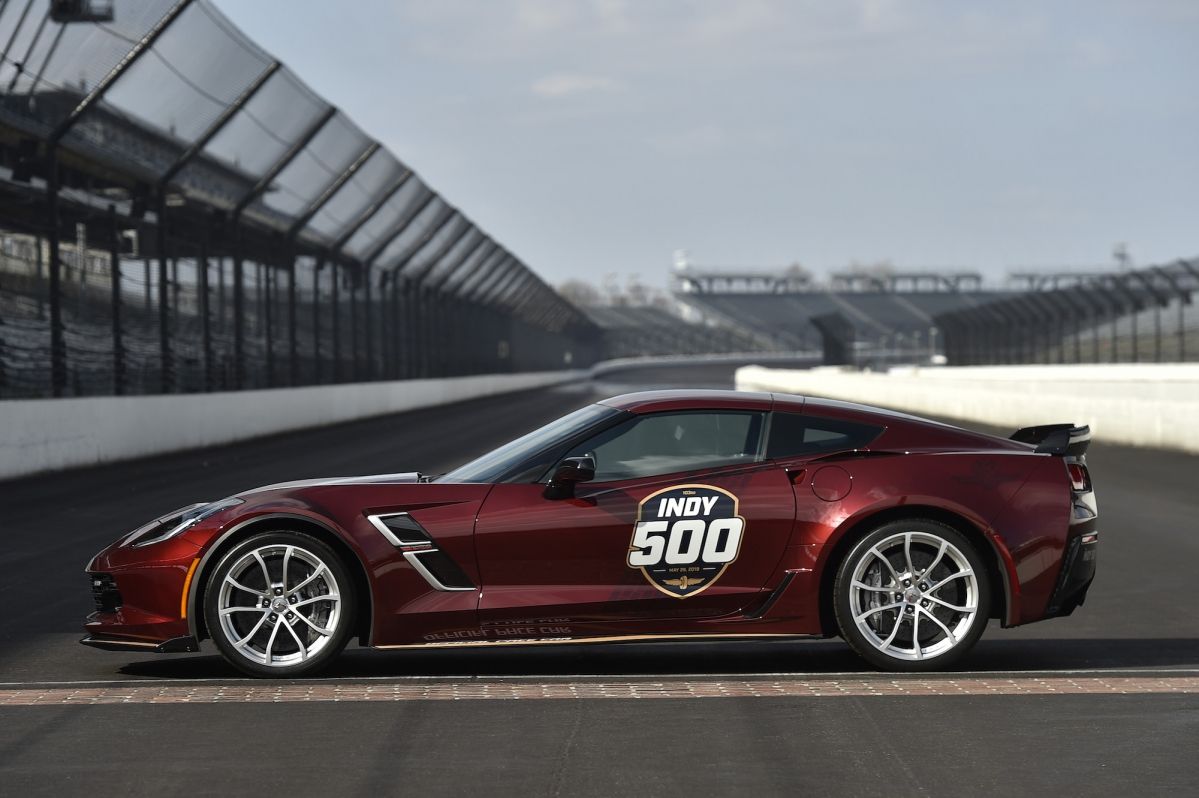 The pace car also gets a performance suspension setup with Magnetic Ride Control, Brembo carbon-ceramic brakes and Grand Sport aluminum wheels - measuring 19 inch up front and 20 inch at the rear.
In this setup, the pace car can sprint from 0 to 60 mph (96 km/h) in 3.6 seconds and generates forces of 1.2 g during cornering.
Fun fact: this is the 30th time Chevrolet is offering a pace car at Indy 500. The first Chevy to pace the race was a Fleetmaster Six convertible, back in 1948.