Don't dismiss this video as being yet another Tesla Model S drag race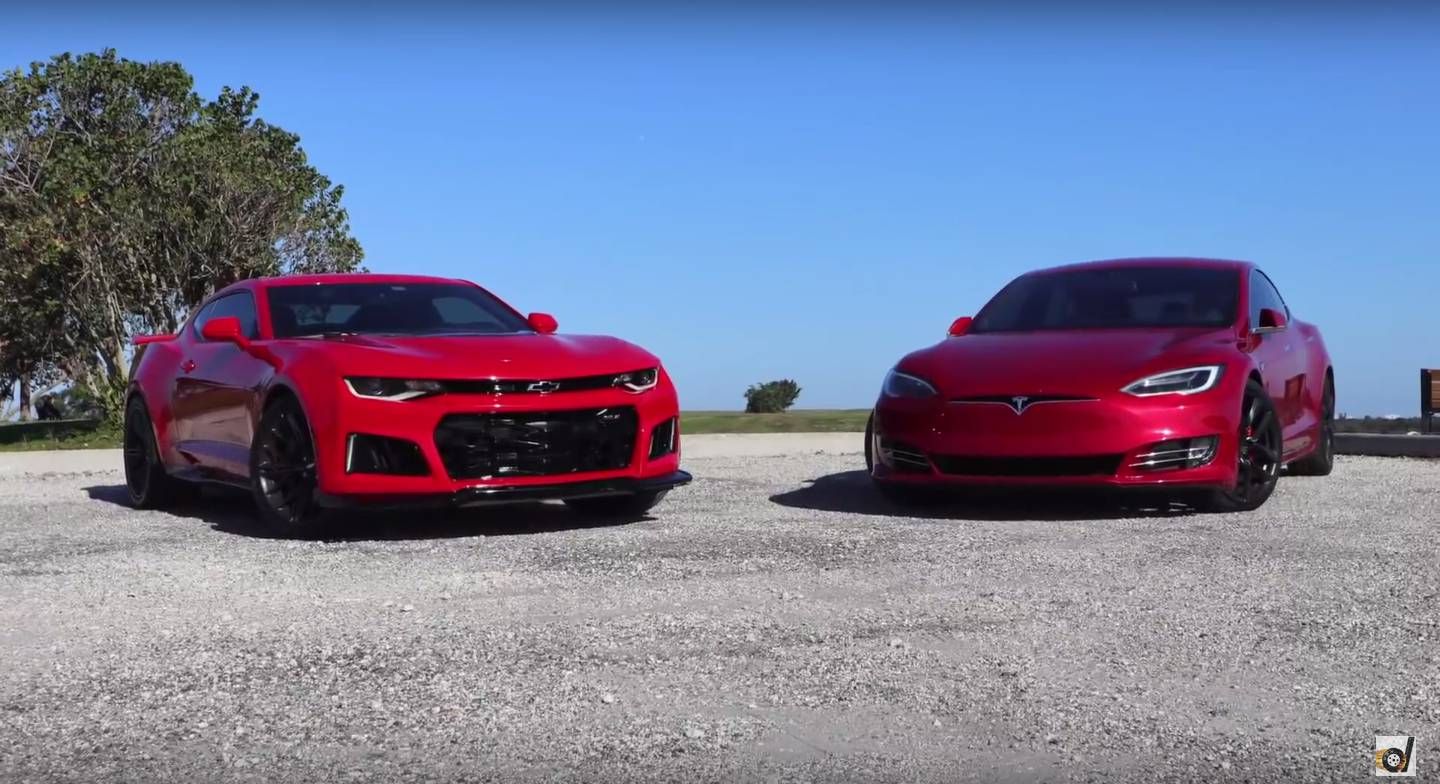 Let's face it: many car enthusiasts have a hard time accepting that Tesla's P100D Ludicrous package for the Model S and Model X allows these EVs to demolish their dream cars in quarter-mile drag races.
That is why people are regularly pitting high-horsepower ICE-powered sports cars against Teslas. The latest to measure itself with the Model S P100D is the 2017 Chevrolet Camaro ZL1, the range-topping model in the Camaro lineup.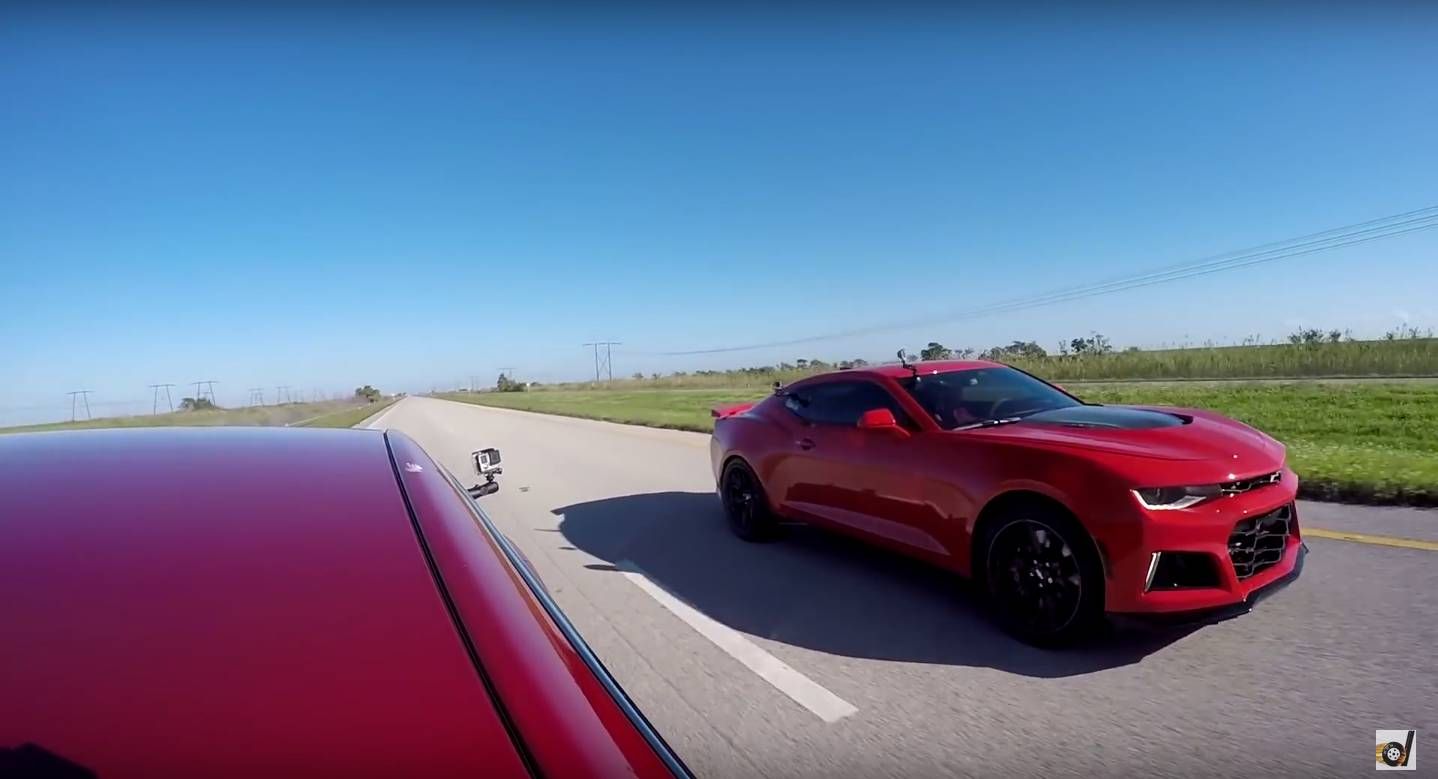 Packing a 6.2-liter supercharged V8 that makes 650 hp and 650 lb-ft (881 Nm) of torque, the ZL1 needs just 3.5 seconds to go from 0 to 60 mph (96 km/h) and 11.4 seconds to cover the quarter mile (at 127 mph/204 km/h). And it won't run out of puff until reaching a top speed of 198 mph (319 km/h).
Think that's enough to beat the Model S P100D on the drag strip? Check out the following video from DragTimes that features both standing start and rolling start duels.
One thing is certain: the Model S P100D will never manage to keep up with a Camaro ZL1 on the track, especially if the latter is a 1LE model.