China's Wey XEV is a PHEV crossover with full-length gullwing doors
Wey is Great Wall Motors' luxury arm and XEV is its concept shown at IAA 2017
Meet the Wey XEV, a striking hybrid crossover concept show by China's Great Wall Motors at the 2017 Frankfurt auto show. Wey is Great Wall's premium sub-brand which already has several models on sale in the People's Republic the most popular of which are VV5 and VV7.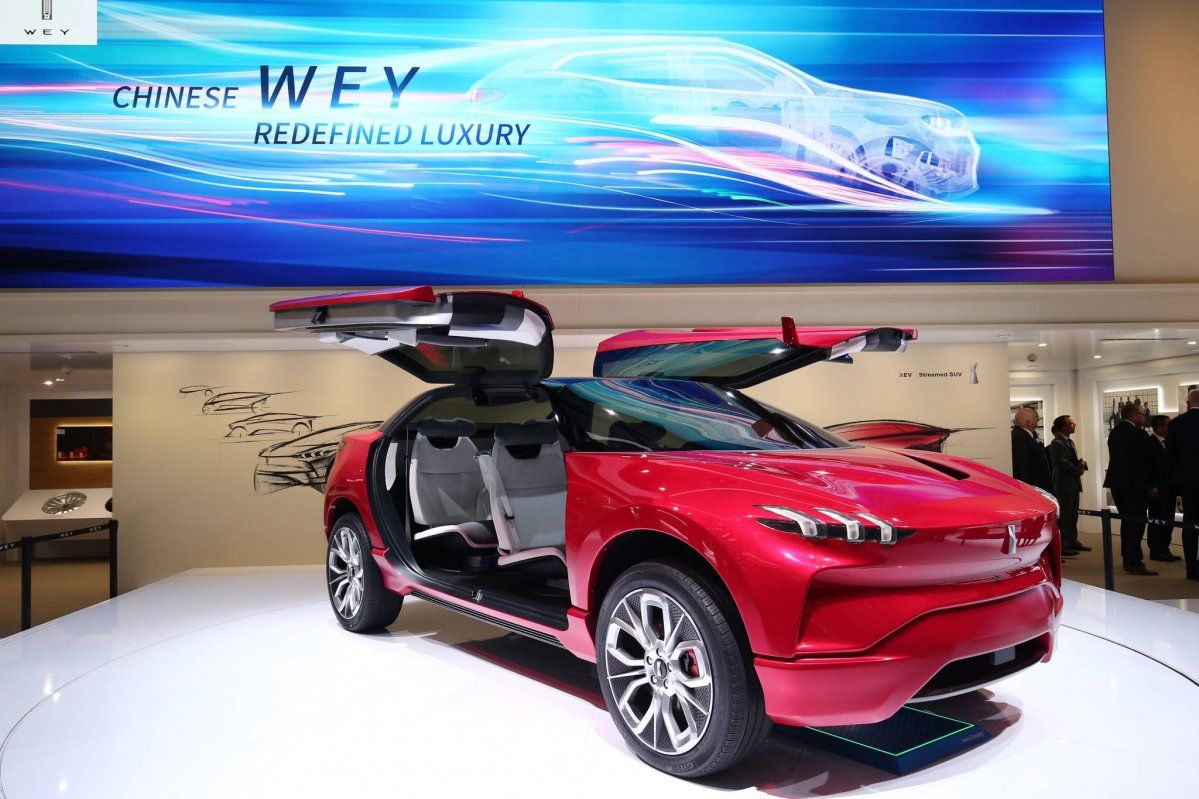 We don't have any technical information on the Frankfurt concept, the XEV, other than the fact that it's a plug-in hybrid model with a conventional engine driving the front wheels and an electric motor turning the rears. Production models use a turbocharged 2.0-liter engine so this might use that plus the electric boost.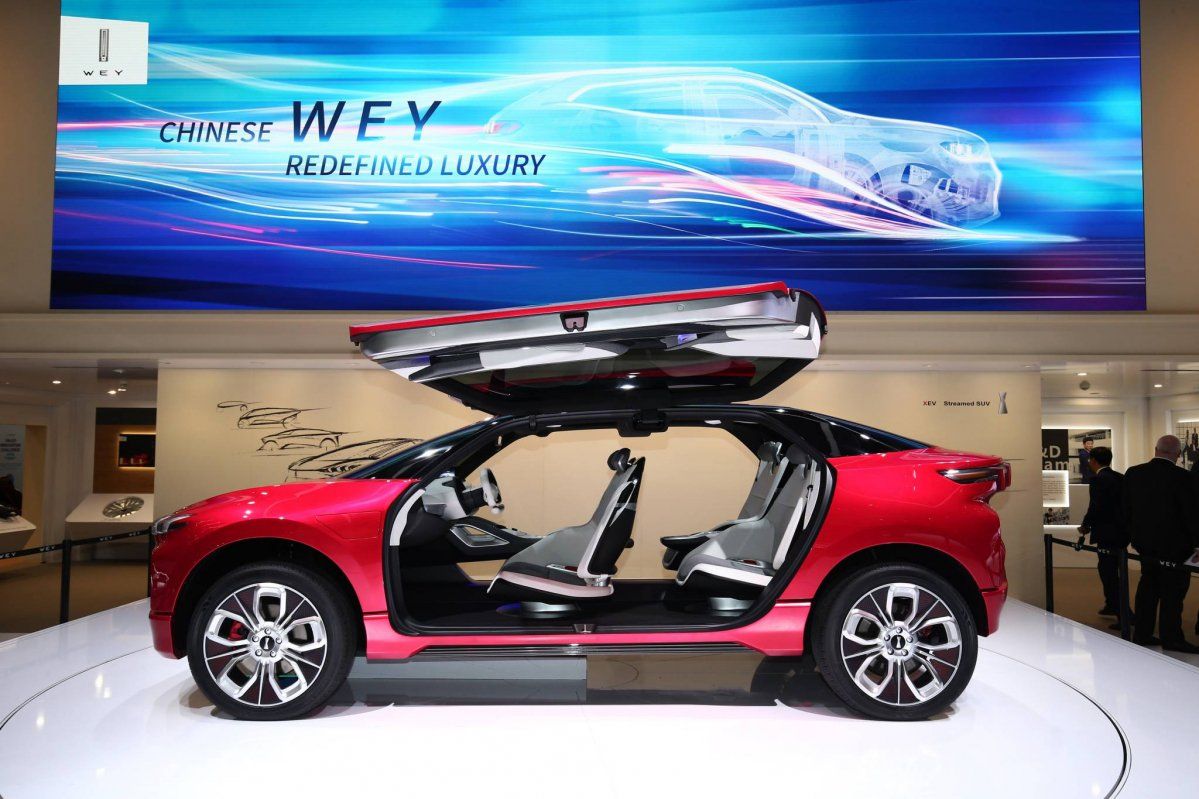 The concept doesn't resemble any Wey production model and there's little change something like this could be put into production. But maybe it will inspire the look of future models from the Chinese manufacturer - and the fact that it was shown to a European audience might suggest the firm's plans to possibly sell its models here. Other car makers from China are pushing ahead into the Old Continent so maybe Great Wall is too.