Raising walls of smoke like a ninja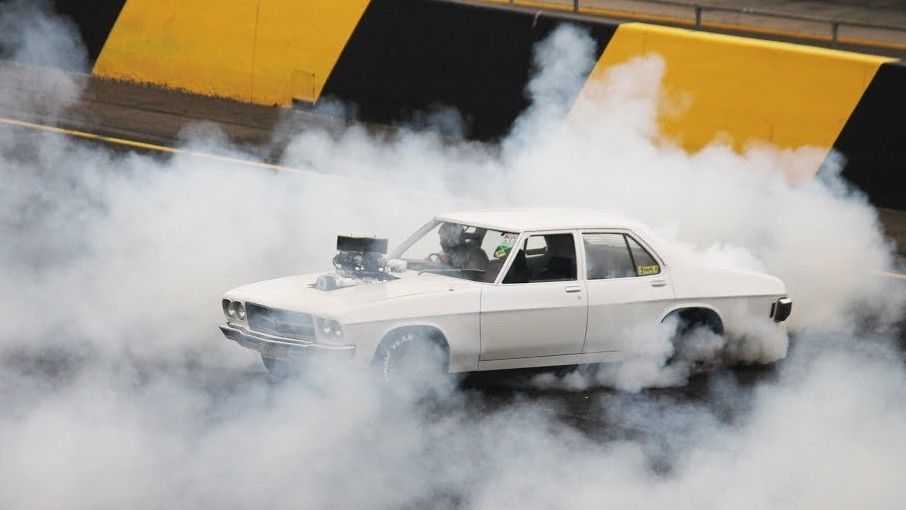 The Holden HQ had a relatively short-spanning life in the Australian market, as its makers only build it between 1971 and 1974. But did they know it could deliver beastly burnouts? No, they didn't.
In any case, what you're about to see is miles away from what they call a stock Holden HQ. That's because power output is said to reside above 800 hp courtesy of a quite visible, good old supercharger.
Sadly, we don't get much info on the car other than what we've already told you, but the video caption mentions the tire-shredding burnout happened on the main straight at Sydney Motorsport Park in Eastern Creek.
However, your eardrums are also in harm's way because that (presumably) V8 engine is roaring like a male lion during mating season. Witness it in the video below.