Citroën E-Mehari "Styled by Courrèges" gains rigid hard top, side windows
The all-electric four-seater convertible also features a redesigned interior
Citroën has lifted the veils off the limited edition E-Mehari Styled by Courrèges, developed in collaboration with the French fashion company.
A more versatile and stylish version of the regular E-Mehari the limited edition model adds a rigid hard top with side windows that contribute to increased usability, particularly in bad weather. The automaker claims the hard top provides "excellent thermal protection and soundproofing."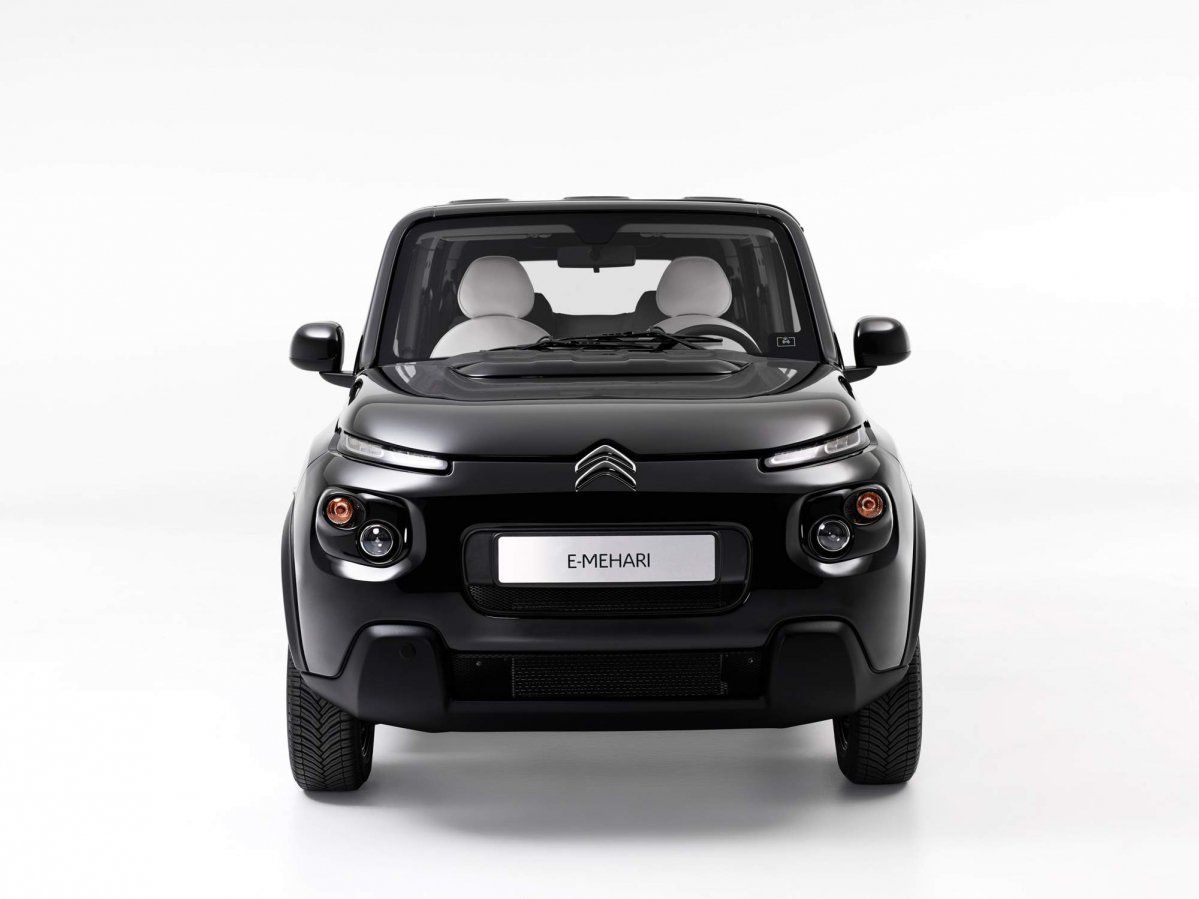 The Citroën E-Mehari Styled by Courrèges combines an all-black exterior with contrasting white upholstery and trim in the cabin. But that's not all. The dashboard has been completely redesigned and now features white TEP trim, and a Courrèges embellished strap.
The white waterproof TEP seats are new as well, and each car comes with a customized bicolor Courrèges bag.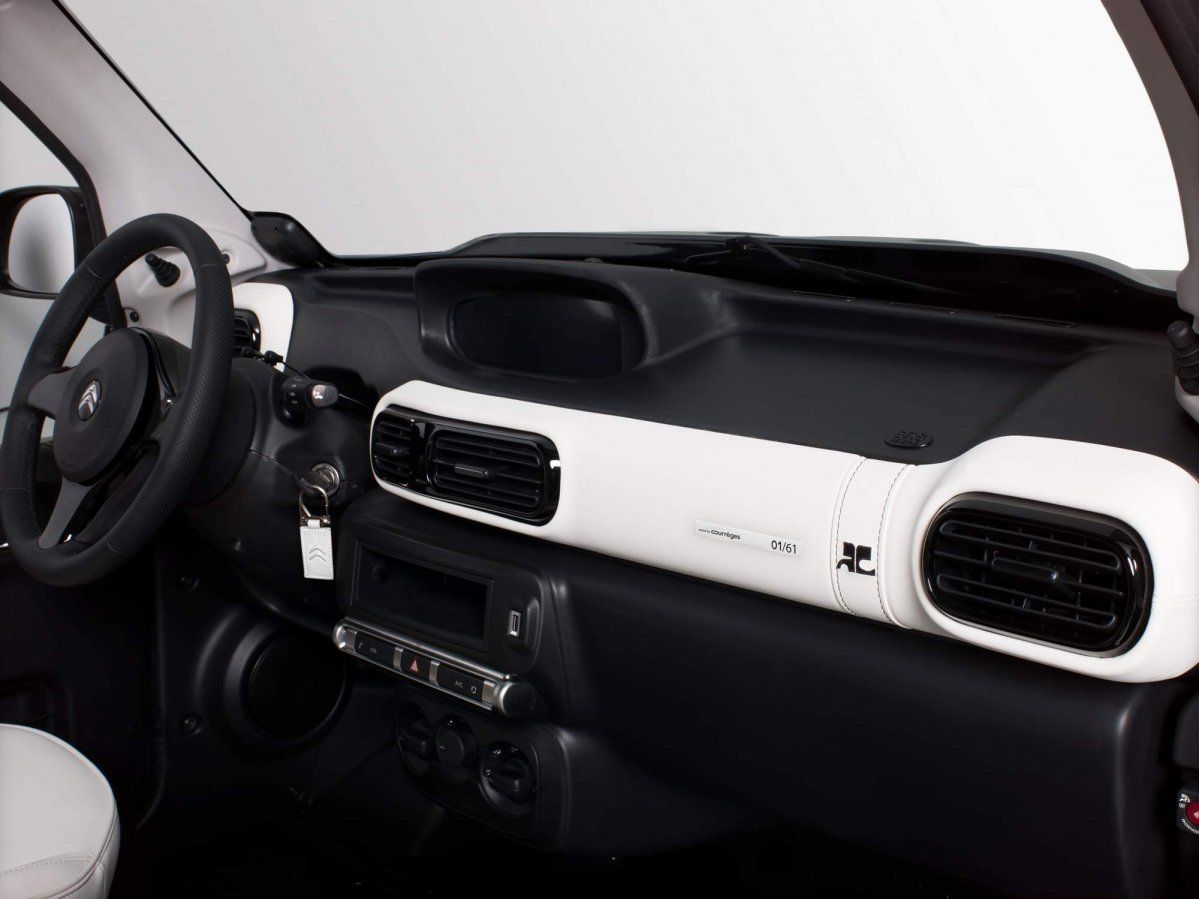 Basically, this limited-edition model heralds a new generation of the E-Mehari. It uses a new structure with steel roll bars and is therefore treated for corrosion at the Rennes plant. Besides the hard top and matching windows, it also gains an Easy Entry system, central locking, and airbags, among other things. One can recognize the car thanks also to the 15-inch "Give me five" alloys, Gloss Black arches, and "Styled by Courrèges" brushed metal lettering.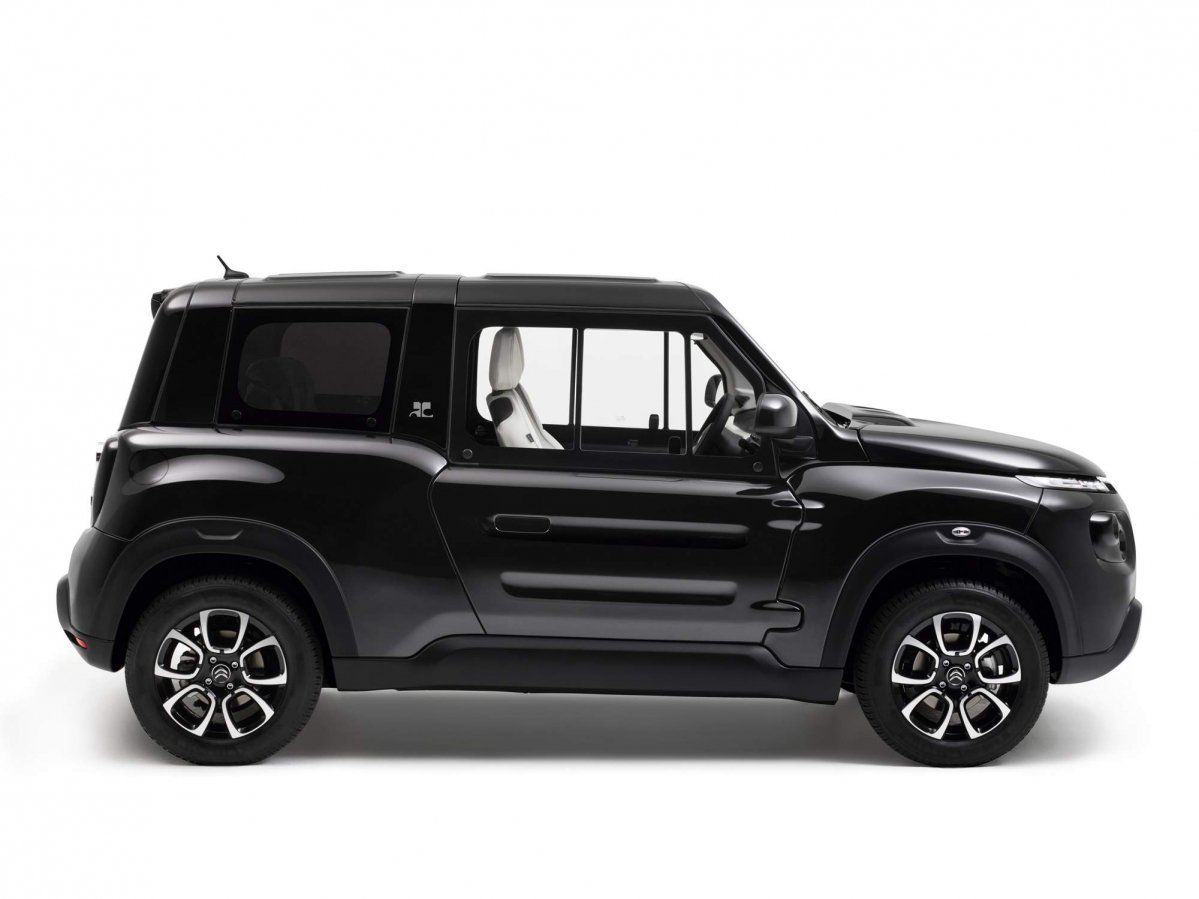 For an easier access to the beach, the limited edition electric vehicle features a 20-mm higher ground clearance compared to the regular model and comes with all-season "Cross Climate" tires as well as side protectors (extended wings, sill guards, and bumper).
The limited edition model also features an updated powertrain with engine torque increased by almost 20 percent — 166 Nm (122 lb-ft) up to 3,700 rpm, 140 Nm (103 lb-ft) above. The 50-kW (68-hp) electric motor is powered by a 30 kWh Lithium Metal Polymer (LMP) battery produced by the Bolloré Group that allows for a driving range of 195 km (121 miles) according to the NEDC standard. It's not a fast car, mind you: top speed is limited at 110 km/h (68 mph), and the sprint from 0 to 60 km/h (0-37 mph) takes 7.3 seconds.
The batteries can be fully recharged in 8 hours with 16A current via domestic charging stations or Autolib' public charging stations. Charging via 10A household sockets takes 13 hours.
This version of the E-Mehari will be built in a limited run of 61 units, a nod to the year the Courrèges fashion house was founded. It will debut at the Frankfurt Motor Show and be available for order shortly after that.
If you have a soft spot for electric beach buggies, you'll love the Skoda Element concept car built by the company's apprentices.