Whichever you choose, chances are you won't be disappointed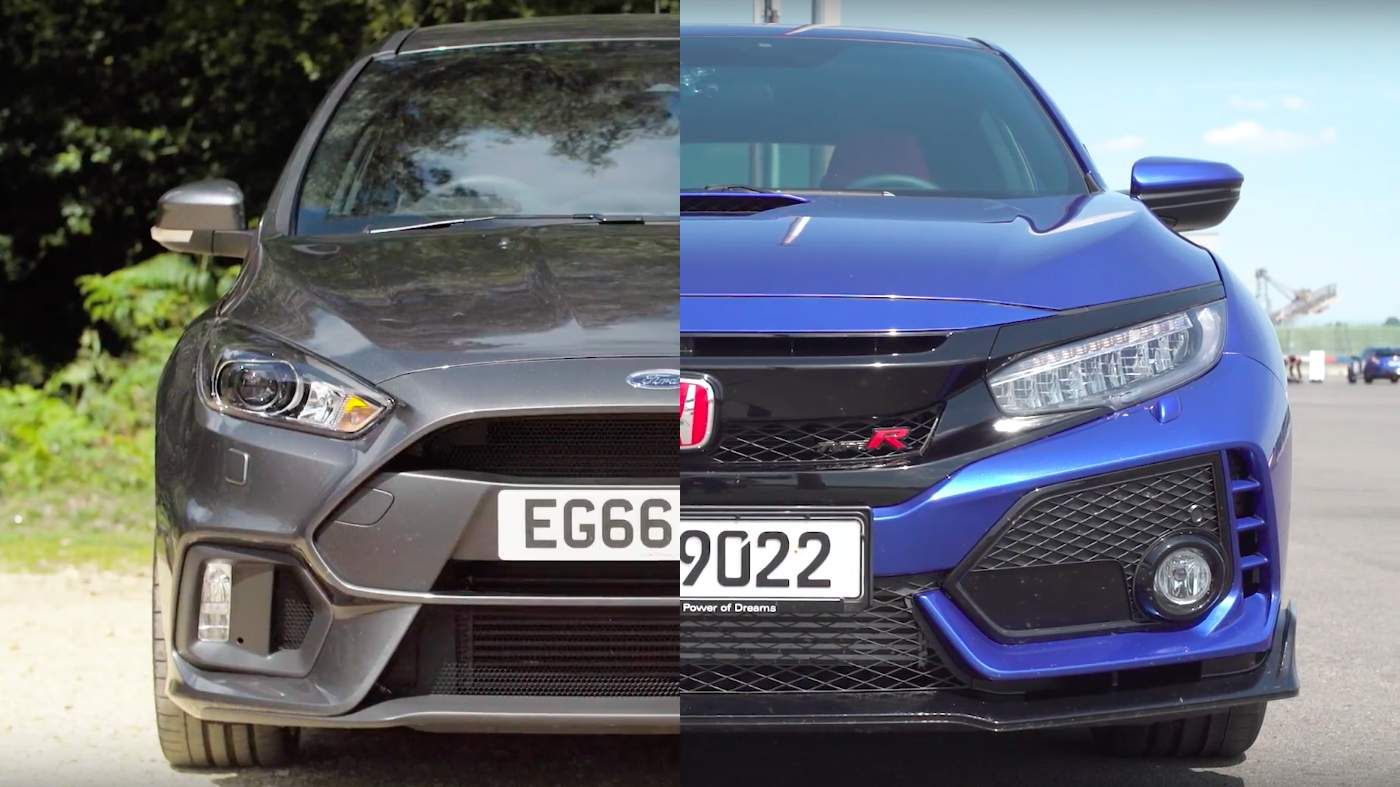 If you're looking to buy one of the most powerful hot hatches around but are not willing to pay the premium for a premium model, the 350-hp Ford Focus RS and 320-hp Honda Civic Type R should decidedly be on your shortlist.
They may be pretty different as far as the design, engineering, and driving experience go, but in the end, both the Focus RS and the Civic Type R are amazingly quick, satisfying speed machines.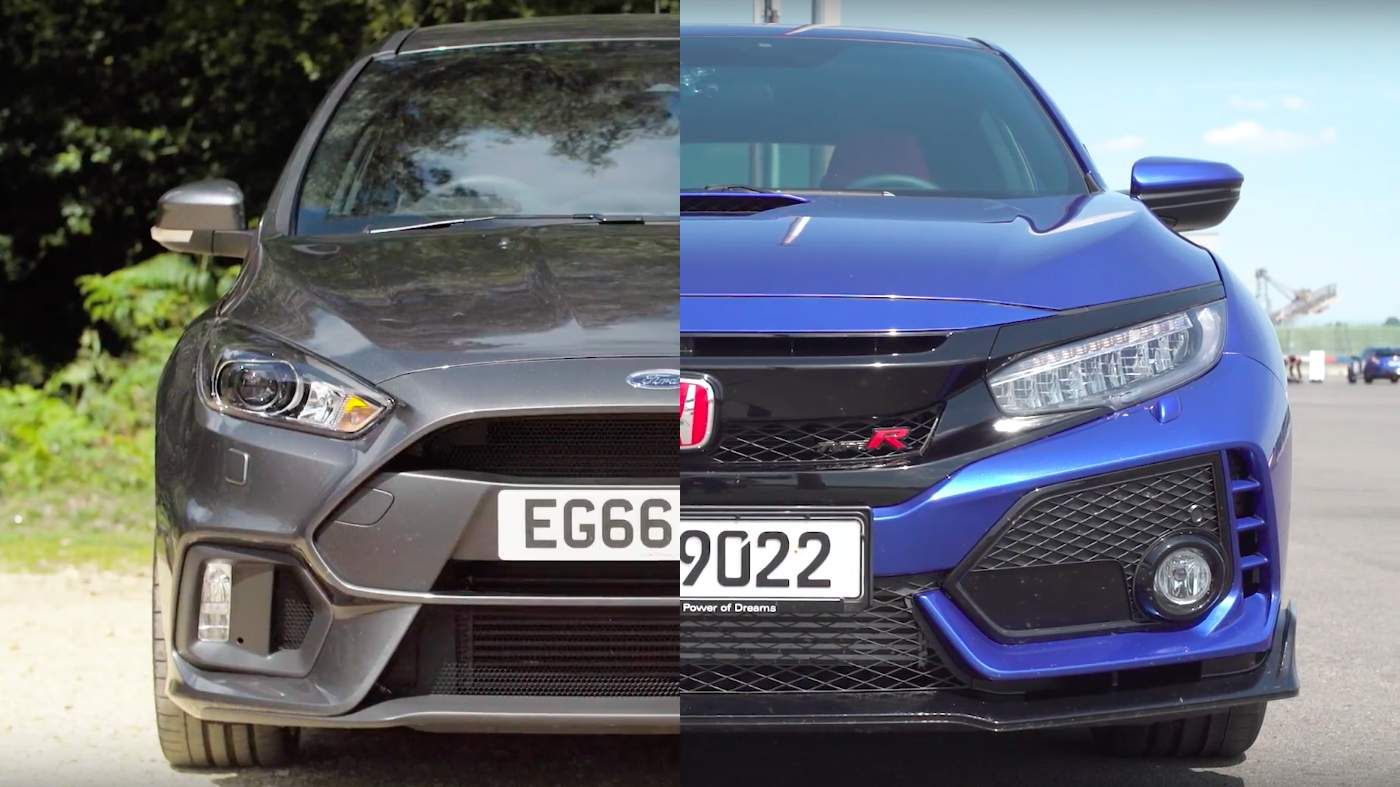 Ford and Honda have rather different approaches for the ultimate hot hatch: the exuberant Civic Type R makes the Focus RS look tame in comparison, but that doesn't mean the Ford is a bore to drive. Quite the contrary, the Focus RS' all-wheel-drive system with its "Drift mode" allows it to perform power slides, something the front-wheel-drive Civic Type R can't do.
As you can imagine, there are more differences between these cars, and Carfection's video does a great job of explaining them. Can't say I agree with the verdict, though, but you should definitely check it out.
Interested to learn more about the Focus RS? Make sure you read our track review of Ford's AWD hot hatch.