Convertible Alfa Romeo Stelvio Is a Fictitious Range Rover Evoque Drop-Top Rival
First you will ridicule it, then you will violently oppose it and finally you will accept it as being self-evident
Barely out, the Alfa Romeo Stelvio high-rider has already had its roof chopped off in an attempt to digitally create a rival to the newish Range Rover Evoque cabriolet. X-Tomi is known for creating such controversial works, and this latest one is certainly among the most noticeable.
We won't say whether we like it or not, but we do wonder if it would actually make market sense for Alfa to develop such a model. It'd certainly be a hit in California, the French Riviera and the south of Spain, but what about everywhere else?
It's obvious that this rendering is a figment of the renderer's imagination, but it's not necessarily far fetched. Or it wouldn't be if Alfa's financial situation and future was more certain, because as things currently stand, the brand needs to reestablish itself after decades of dabbling in the lukewarm waters of mediocrity.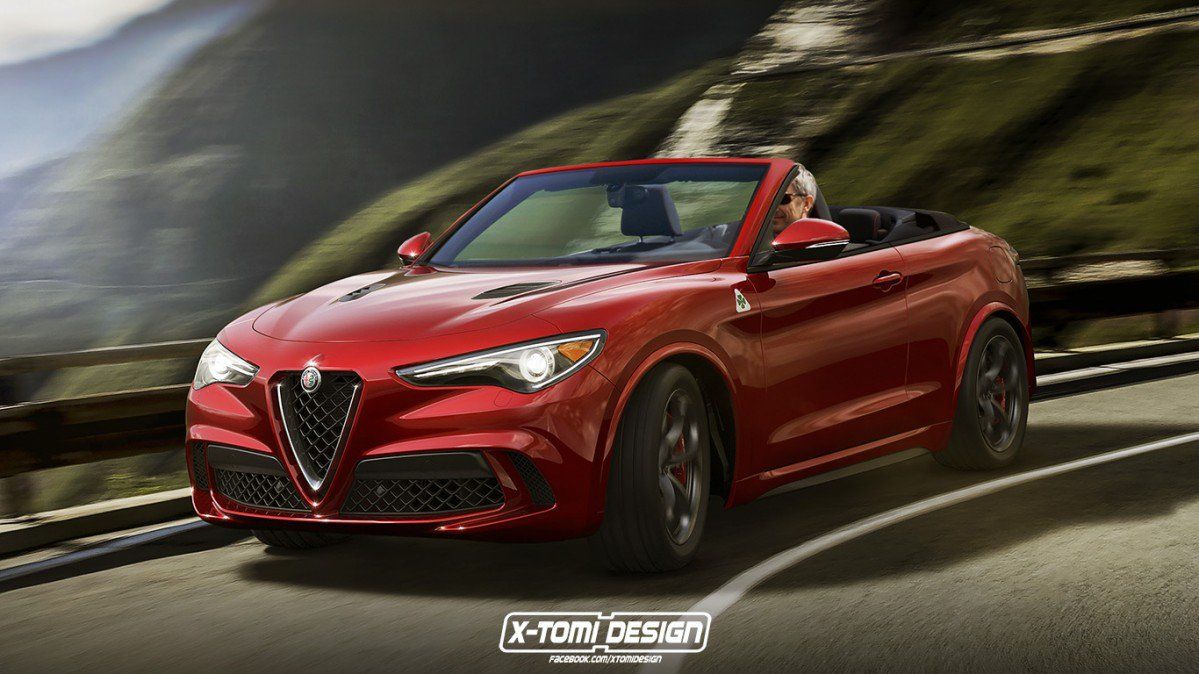 We're sure Alfa itself is aware it could create such a model to rival the topless Evoque, yet we don't know how successful the Range Rover will turn out to be. Previous convertible SUVs, like the Nissan Murano CC, caused a bit of a stir when launched, yet gradually faded out of view and its production ceased in 2014 (after being on the market for less than 3 years).