Quite restrained day to day for an 800+ hp monster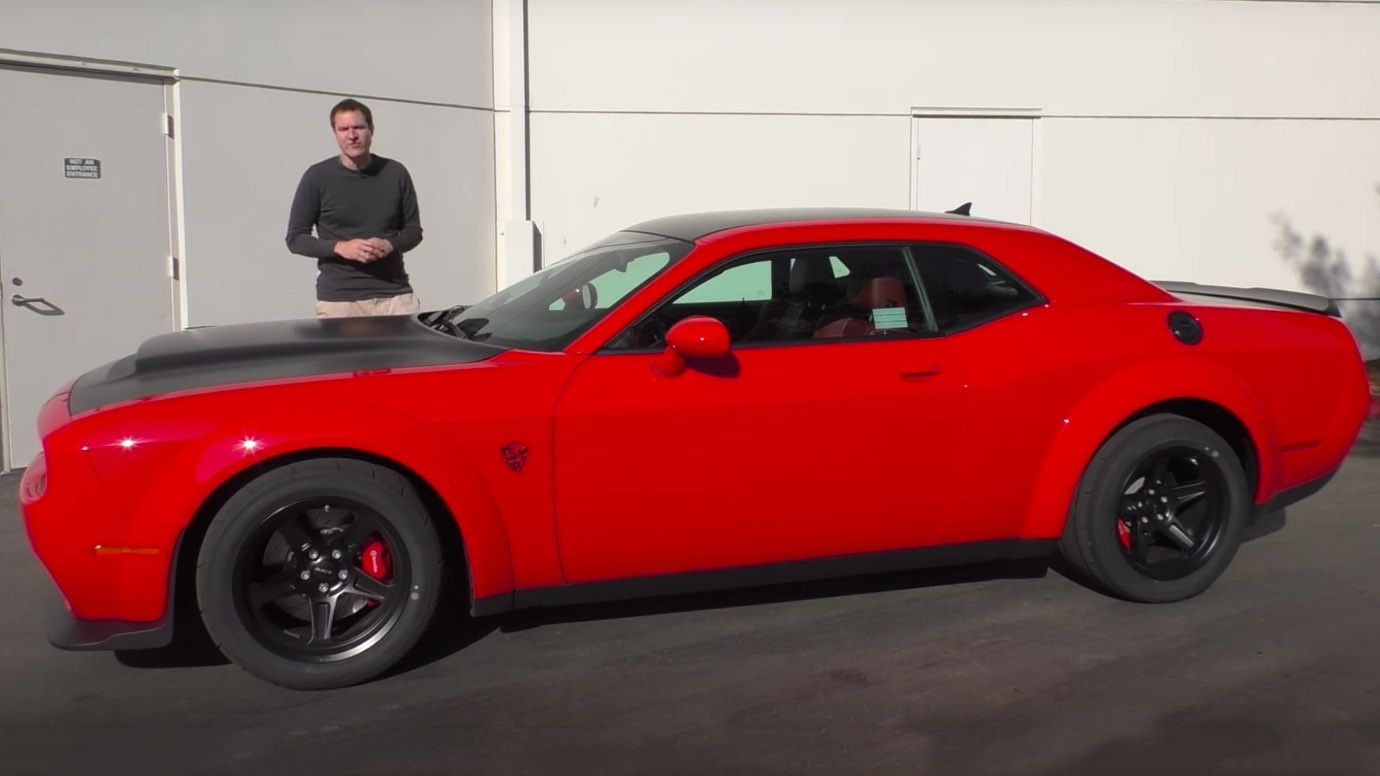 2018 Dodge Challenger SRT Demon is undeniably the craziest muscle car ever made and one of the craziest cars ever made, with 840 hp and a massive widebody kit.
However, in spite of its performance numbers and width, the Demon is really not that draconian to live with every day. Doug DeMuro discovers this by not only driving the Demon and showcasing its features, but also by asking its owner why he bought it and how he's fared since he took ownership.
And according to the owner, who's owned older Challengers in the past, it is no harder to daily than a regular Challenger with less than half its power. It also doesn't immediately stick out as something special and to some it may look like any other muscle coupe with prominent fender flares.
So it's definitely not as crazy to own one as you may think, and using one as a daily driver is nowhere near as taxing as you'd expect.