One of many innovations shown in a recent video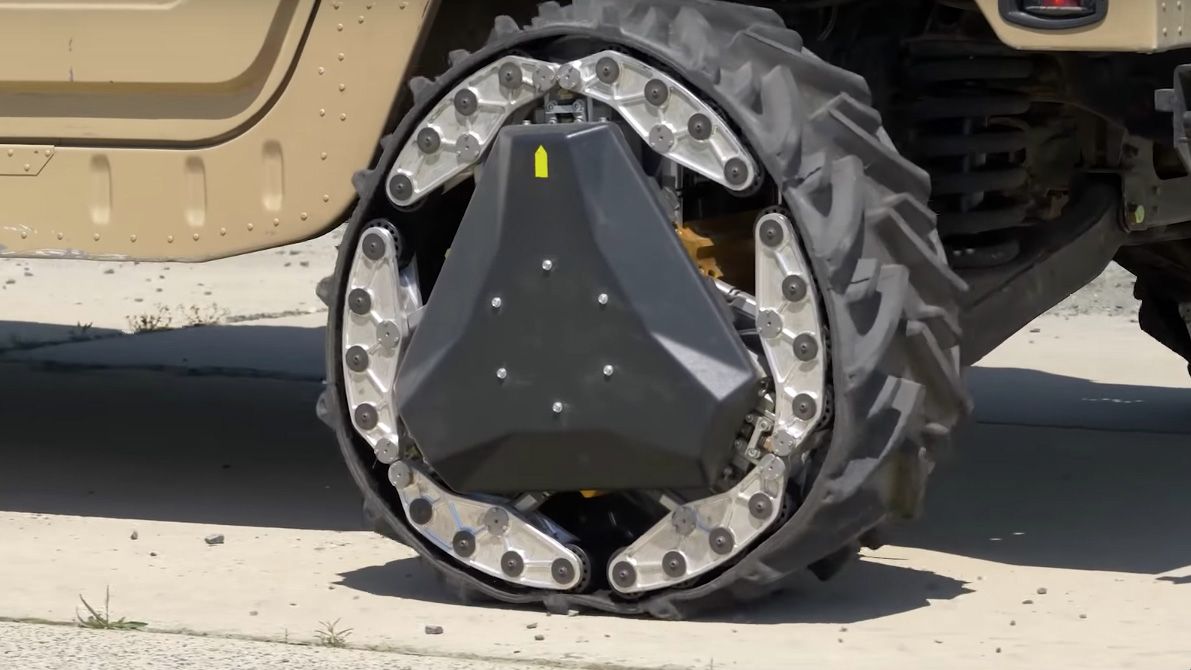 DARPA, short for Defense Advanced Research Projects Agency, showcased several mobility technologies for ground vehicles via a recent video.
The most interesting of these (and the most striking to watch in action) are the Reconfigurable Wheel-Tracks which are just that: tracks that can reconfigure themselves into either triangular track form or completely circular.
As the agency explains, round wheels are better for traveling over smooth surfaces, while the track configuration is better suited for off-road duty.
Other pieces of tech highlighted in the video are the multi-mode Extreme Travel Suspension (METS) as well as various forms of augmented reality that enable drivers to control a vehicle accurately without the need for them to actually see out.
CHECK OUT: All you need to know about the Humvee