David Brown Automotive brings classic Mini to the 21st century with "Remastered" build
Coachbuilt Mini Remastered blends classic styling with modern tech
You may have heard of David Brown Automotive, the UK-based coachbuilding company known for the retrolicious Speedback GT.
Well, they're also doing restomods, and their latest creation has left us drooling. We're talking about the Mini Remastered, a modern take on the classic Mini that is just perfect.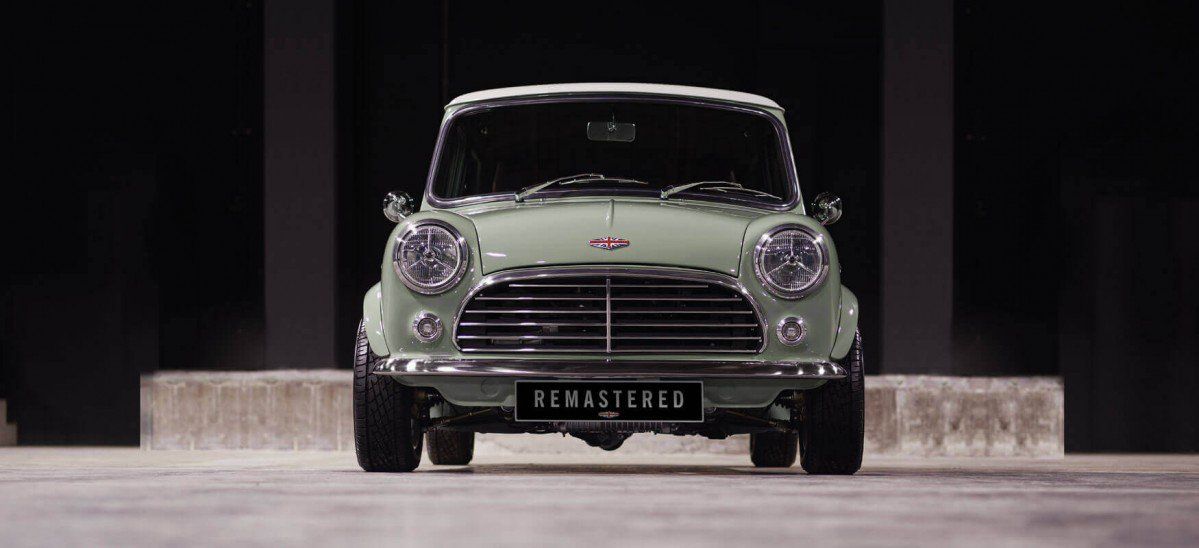 Based on a classic Mini, the Remastered has been turned into a city car "for modern living," thanks to the addition of contemporary technology, luxury hand-finished materials, and unique coachbuilding construction.
Hand-built from the ground up at the company's Silverstone HQ in the UK (1,000 man hours for each car), the Mini Remastered features brand new body panels for smoother and more accurate surfaces, as well as a refined exterior shape obtained by the removal of seams and welds. Furthermore, each car goes through a sound-proofing process for improved cabin comfort.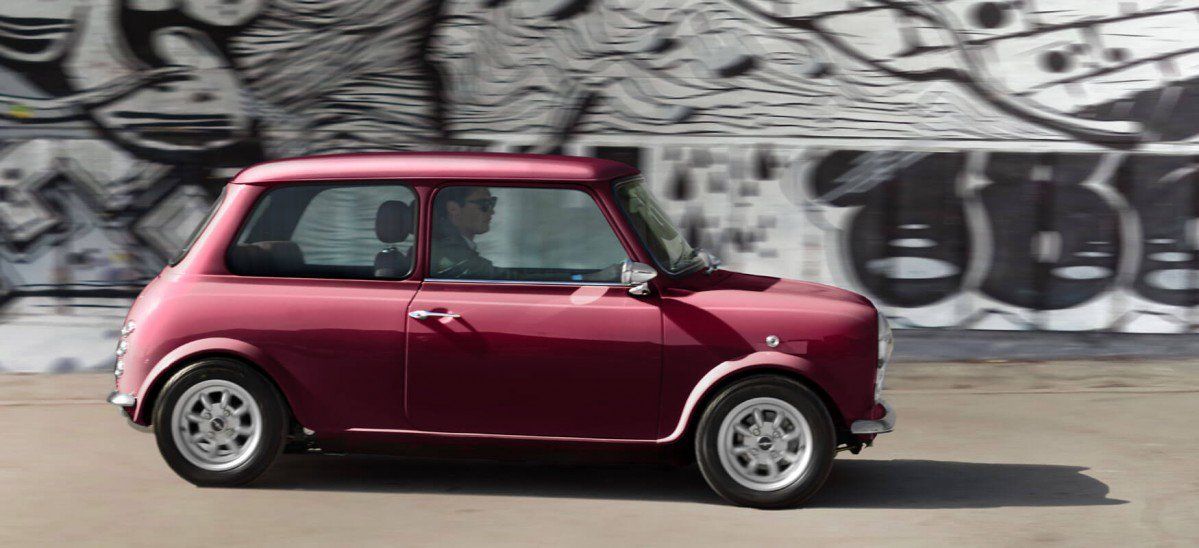 The car also features design cues from the Speedback GT including custom-built aluminum grilles, a full LED rear like cluster with jewel-like details and bezels, and puddle lights fitted to each side mirror.
Inside, the Remastered gains a standard infotainment and navigation system, including a four-speaker sound system, keyless-go, Apple CarPlay and Android Auto compatibility, USB connectivity and charging, push-button start, keyless-go, and remote central locking.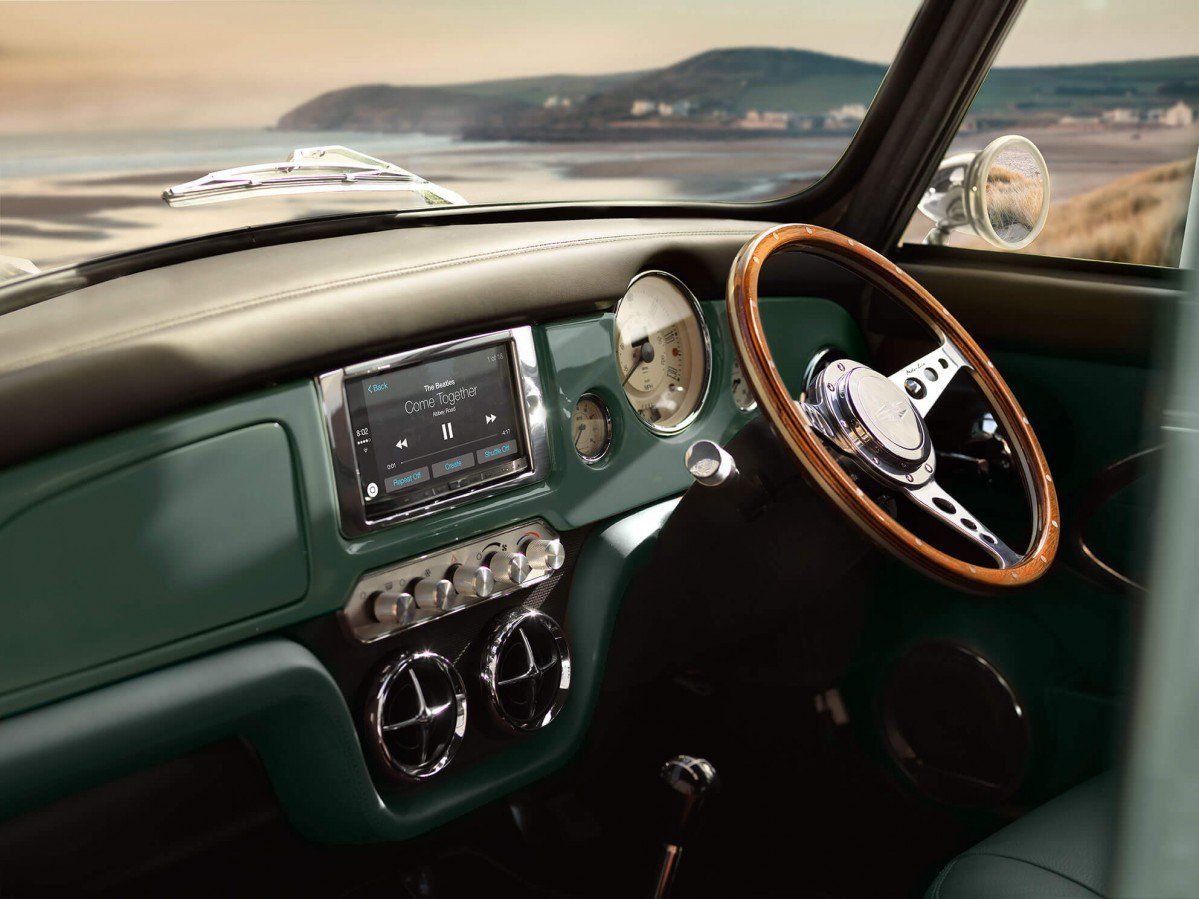 Styling-wise, the cabin offers sculpted seats with a hand-trimmed interior abundant in British hides, and a combination of paint, leather, and fabric on the dash. Striking details include the retro Smiths dials, Moto-Lita steering wheel, and a cup holder on the center console.
David Brown Automotive also fully reconditioned the original 1,275-cc engine, increasing power by up to 50 percent more than the original unit. The four-speed manual gearbox has been reconditioned as well, and the team also upgraded the suspension and brakes.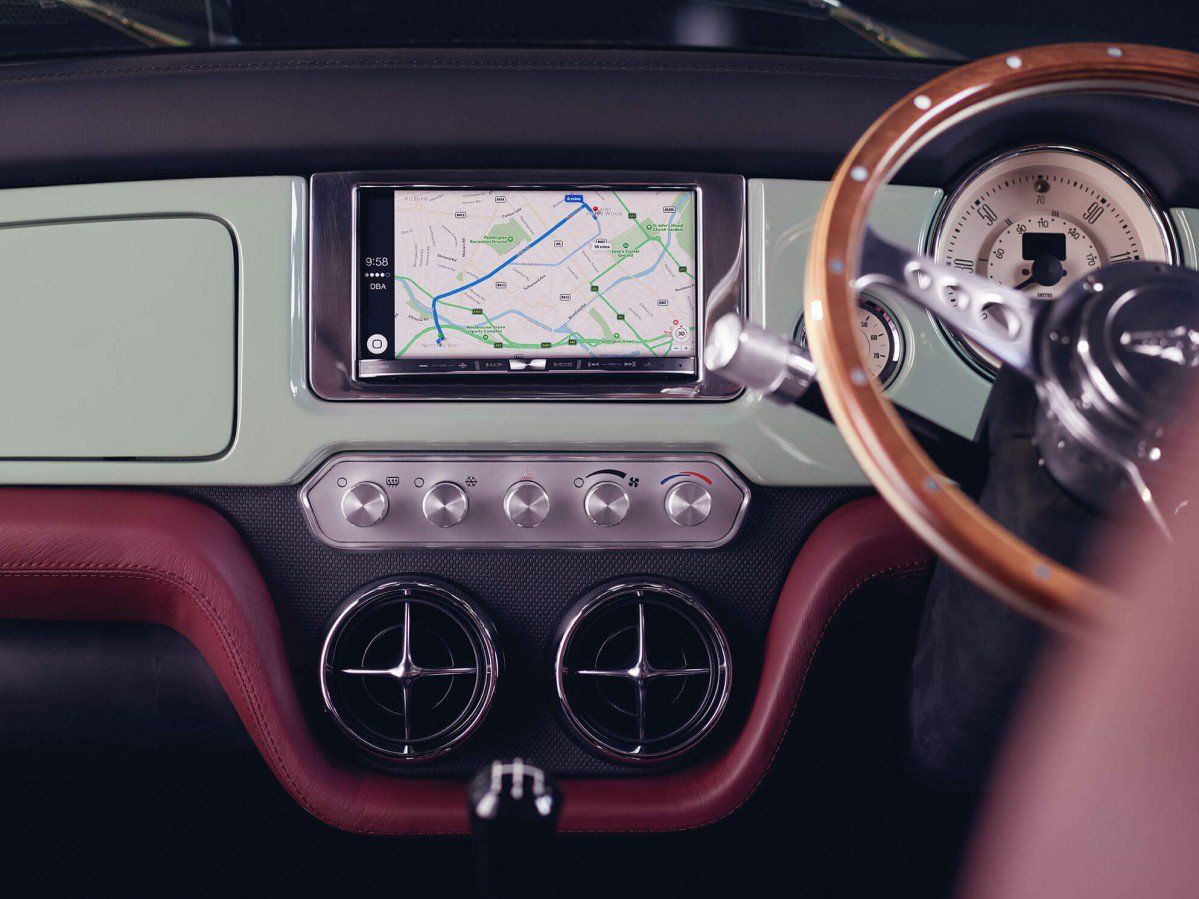 The Mini Remastered has been showcased in three specifications at a preview event in London: standard, and two limited-production special editions called "Inspired by Café Racers" and "Inspired by Monte Carlo."
The official debut will take place at the Top Marques Monaco show (April 20-23). Pricing has yet to be announced, but according to Autocar the Remastered costs approximately £70,000. The official release says the Mini Remastered will be "highly-exclusive and built in strictly limited numbers," so you should hurry up with the order if you want one.