DeLorean is building a two-seat VTOL, says it's an F1 car for the sky
Meet the DR-7
Although still in its infancy, the race to free city traffic by moving it in the skies is a growing party. And DeLorean just RSVP'd.
Before you get overly excited over this, here's the deal: flying cars are, at this point, a rather far-fetched idea.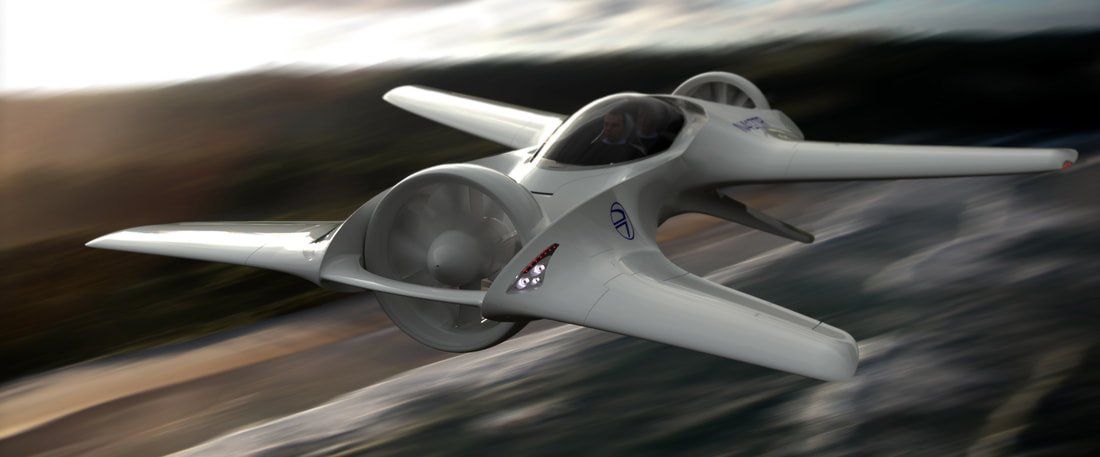 However, several companies are fighting for a seat at the table and the current buzz attracted investments from big-name companies such as Daimler.
DeLorean Aerospace just became one of those companies looking for a share in a future niche after unveiling the DR-7 concept, which they say, "is built like an F1 race car for the sky."
Enthusiasm aside, DeLorean's electric VTOL (that's short for Vertical Take-Off and Landing aircraft) would use a centerline twin vectoring propulsion system and a stall-resistant canard wing. Should the motors stop working, the DR-7 can glide its way to a safe landing.
Without providing any specific figures, DeLorean Aerospace says the DR-7 has an "incredibly low drag coefficient" and can carry two passengers (sitting one in front of the other) for around 120 miles.
Range-wise, the DR-7 look good on paper - for a better perspective, the Vahana project started by Airbus promises 50 miles.
According to Wired, the project is deep in R&D phase, with two prototypes being already built - a smaller one that shows the concept does work - and second one-third scale model.
We reckon that the DeLorean DR-7 won't revolutionize flying cars nor accelerate their evolution, but it will add to the snowball rolling down the hill and who knows, 20 years from now you might swap the driver's license for a pilot permit.
READ MORE about what are our options so far when it comes to flying cars