He's trying to closely stick to the original plan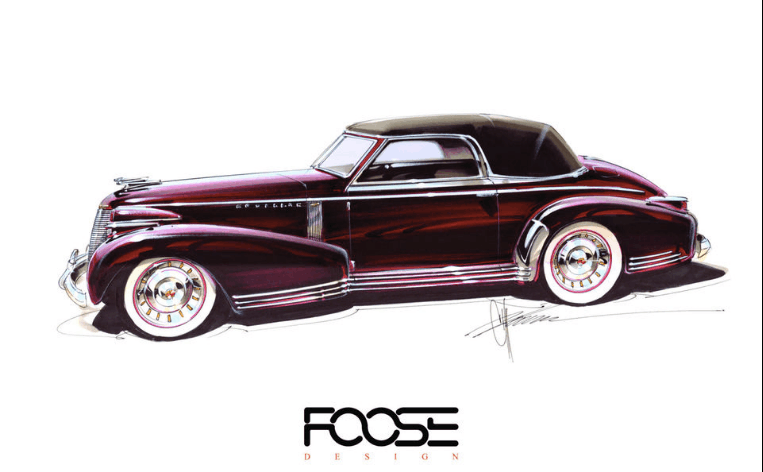 Fans of cars from the Art Deco era are in for a real gem here, as renowned designer and customizer Chip Foose has taken on a rather special project. He set out to create a custom Cadillac that was supposed to be created in 1935 but didn't end up being made at all.
The sketch is the work of Art Ross, who occupied the position of design chief for Oldsmobile then Cadillac in the mid-to-late 1930s and 40s.
Now Foose has started the project and he wants to stay as close to the original formula as possible. He's therefore using a 1939 Series 60 sedan, which will be lowered, shortened and given a removable hardtop, as per the original instructions.
The car will have some modern touches, we suspect, as well as some of Foose's own design ideas included into the final design. It looks like the project is currently quite advanced, even if it's still in bare-metal state; you can see what the final paint job will look like or what rims Foose is going for from the color sketch.
via HotRod