On November 9, 2016, the USA elected its 45th president, Donald Trump, so we're now wondering if the new Commander-in-Chief is a petrolhead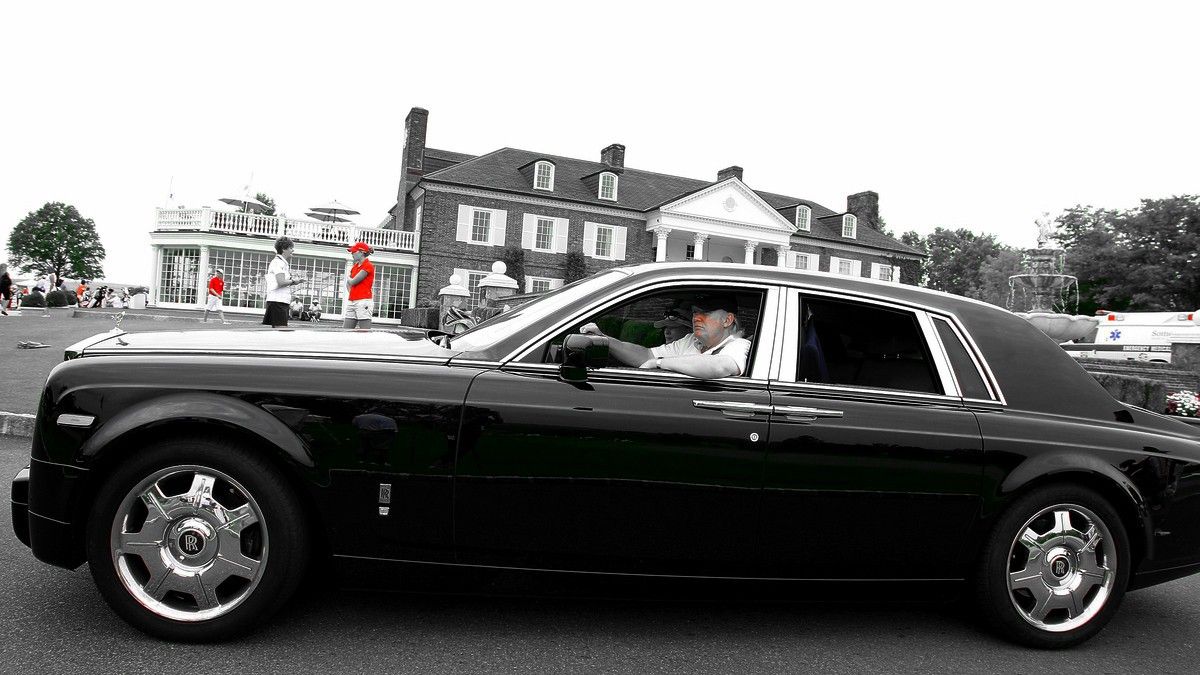 From now on, Trump will only have the presidential transport solutions – a brand new Cadillac-badged bomb-proof tank, and any of the 747s used as Air Force One.
If you're wondering what types of transportation the recently elected president used to have, here's a brief list:
The Cars
Unsurprisingly, Donald Trump is a fan of the Royce; a '56 Silver Cloud considered to be his first car. The first generation Silver Cloud featured a 4.9-liter inline six engine with 155 hp, mated to a four-speed Hydramatic transmission.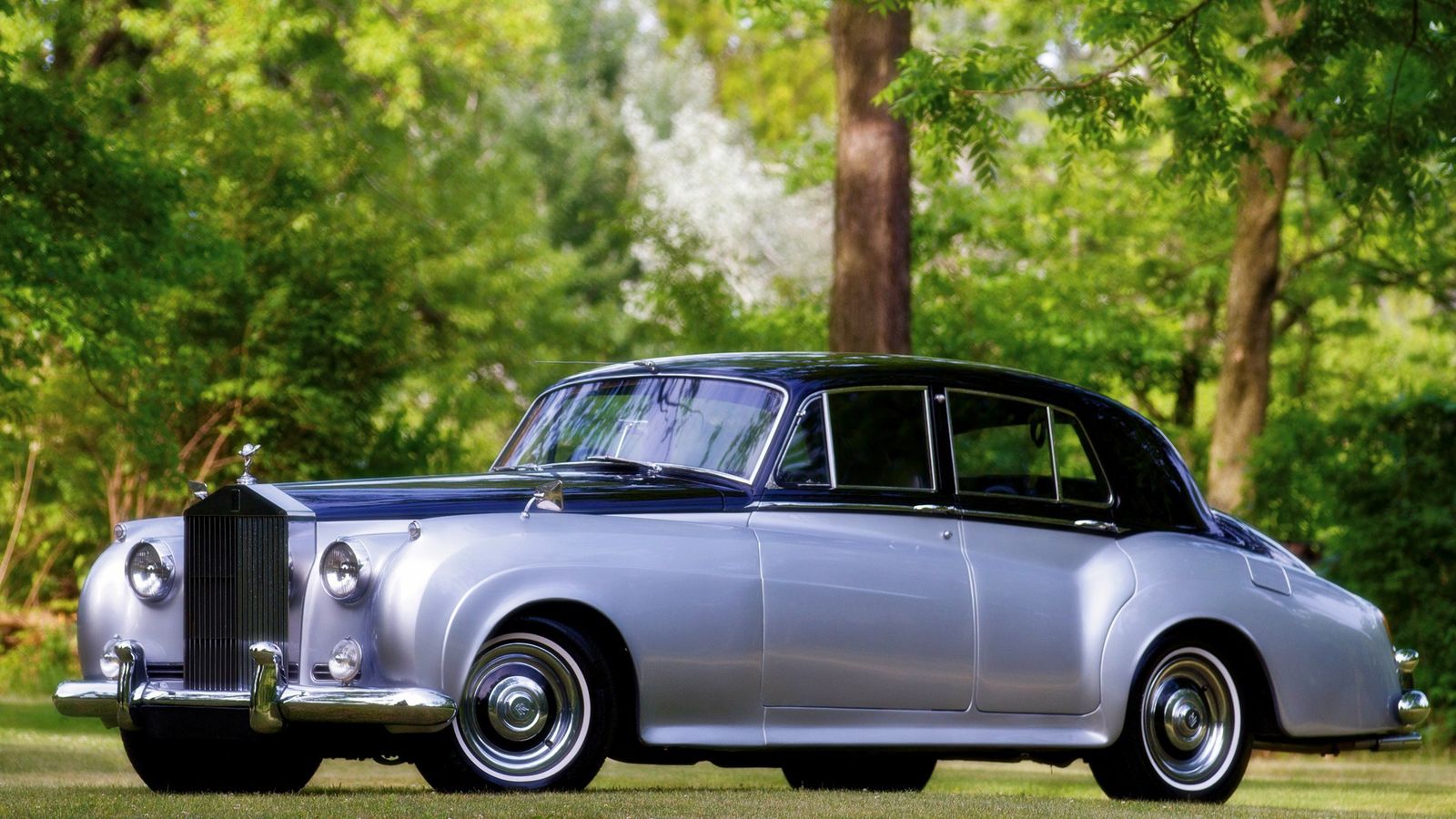 Nowadays, Trump can be seen behind the wheel of a modern-day V12 Phantom, a four-door elitist saloon known as the mandatory status indicator for all the world's wealthy faces. Is it the most expensive, gold-plated Phantom ever built? No, it is not. Can it be a two-door, elegant-yet-sporty Rolls coupe instead? Yes, yes it can.
Talk about sportiness – in case you think Trump is interested in opulence solely, you're mostly right, but not entirely. He also possesses a '97 Lamborghini Diablo, a V12 pure-bred Italian sports car. Surprisingly, it is not orange, but blue. And it does not have Trump painted on the side, although it features a Trump badge on the inside of the driver's door.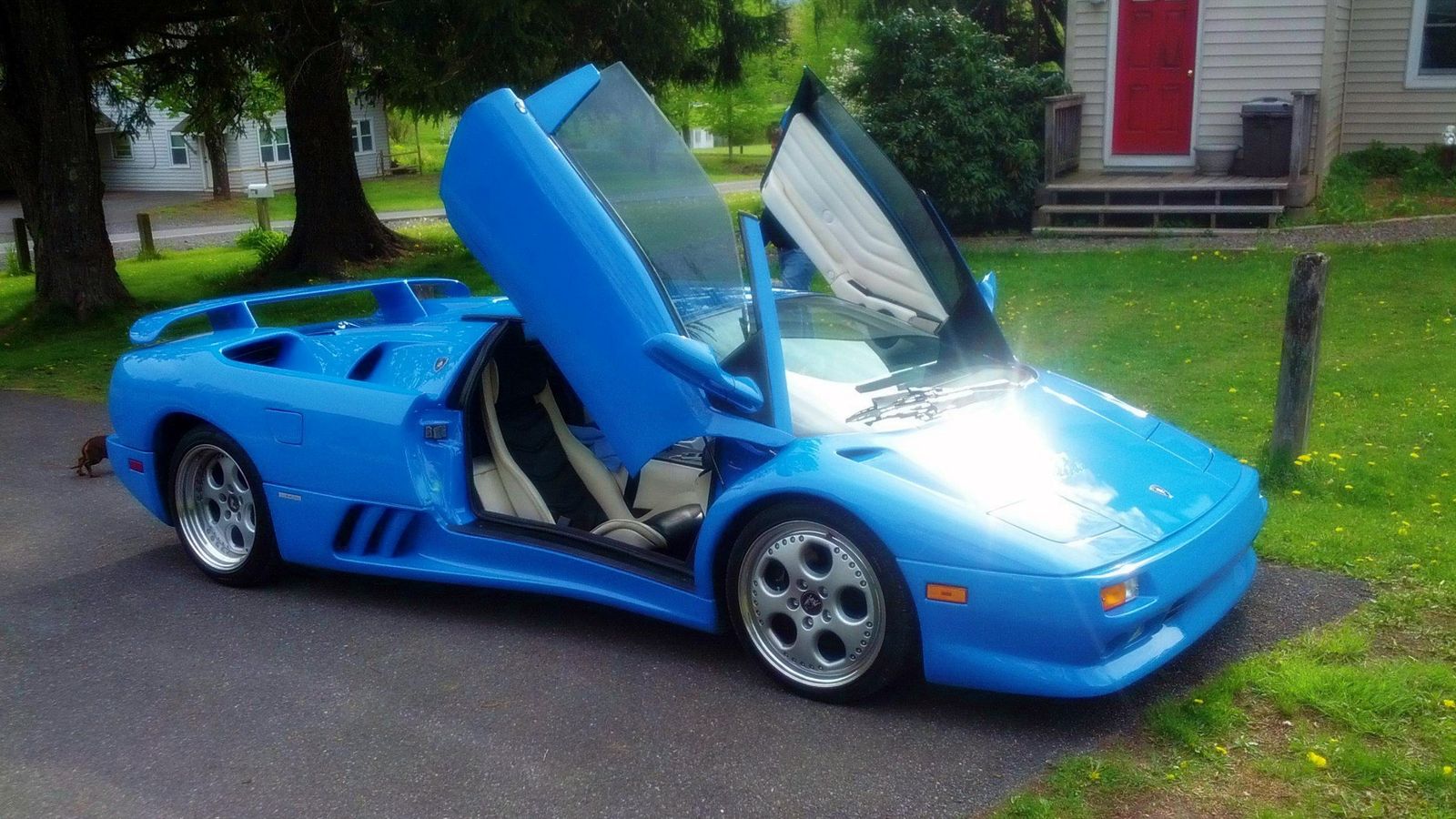 And then there's a 2003 SLR McLaren, Mercedes' return to the supercar market, a much-awaited one. The V8-powered machine, co-developed with McLaren, packed 617 hp and 575 pounds-feet of torque. The SLR was one of the most powerful and expensive performers of its era. Powerful? Expensive? How many hints does a man need?
As for the thing with the Camaro Indianapolis 500 Pace Car – it was just a stunt, or at least that's what it was supposed to be. Trump's show Apprentice was on the rise, and apparently, the Indy 500 was in need of attention. So putting Trump behind the wheel of a celebratory Camaro Pace Car, in the start of Indianapolis 500 100th edition, should be a success, some marketing people thought. It didn't get there, though, as Trump was replaced by a legendary driver, A.J. Foyt.
The aircraft
The pride of the fleet is a Boeing 757-200 emblazoned with the "Trump" marking in golden letters and a big "T" on the tail. The 757 is a commercial airliner used by many airlines, and it can carry up to 228 passengers if it were filled with economy seats. Trump's 757 has an entirely different configuration. It is used to accommodate a maximum of 43 passengers. They can fly in luxury; even the seats have 24-karat gold-plated seat belts. It features a dining room, big TV screens, and two large bedrooms. It has even a shower.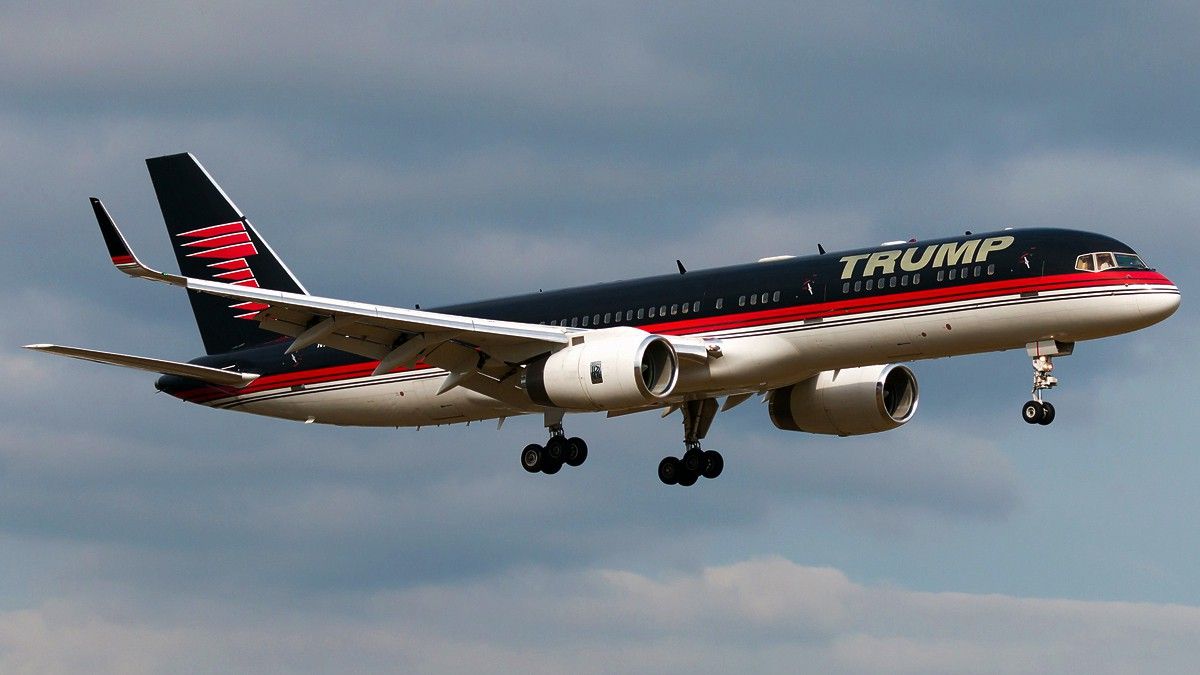 The 757 is renowned for its speed and the fact that is extremely comfortable and handles turbulence very well. This kind of aircraft is also used for official duty in its military version called C-32. It used to transport secretaries of state, the first lady, or even fills in for Air Force One.
Trump's 757 was built in 1991, and his company took ownership in 2010.
In the past, Donald Trump used to own a 1968 Boeing 727. It was configured for 24 passengers and had one bedroom.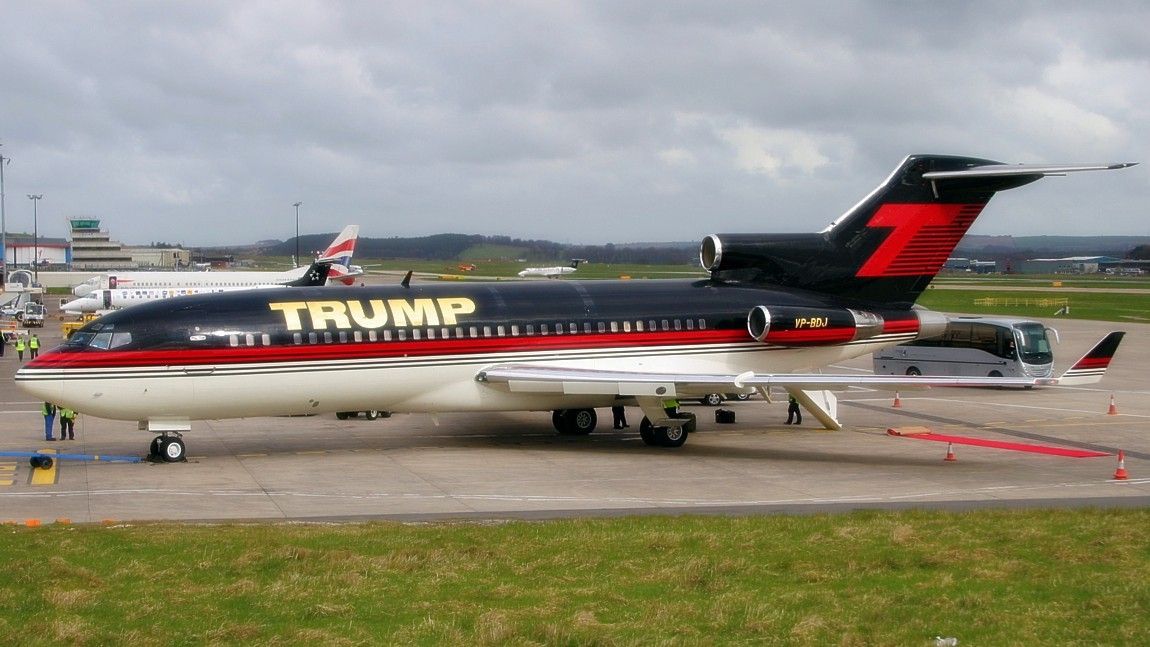 Besides the massive Boeing 757, Trump also owns a smaller corporate jet: a Cessna Citation X. It can fly 12 passengers and has the registration number B725DT, that include his initials and the address of New York's Trump Tower (725 5th Ave).
Trump's fleet of aircraft also consists of two Sikorsky S-76B helicopters, built in 1989 and 1992.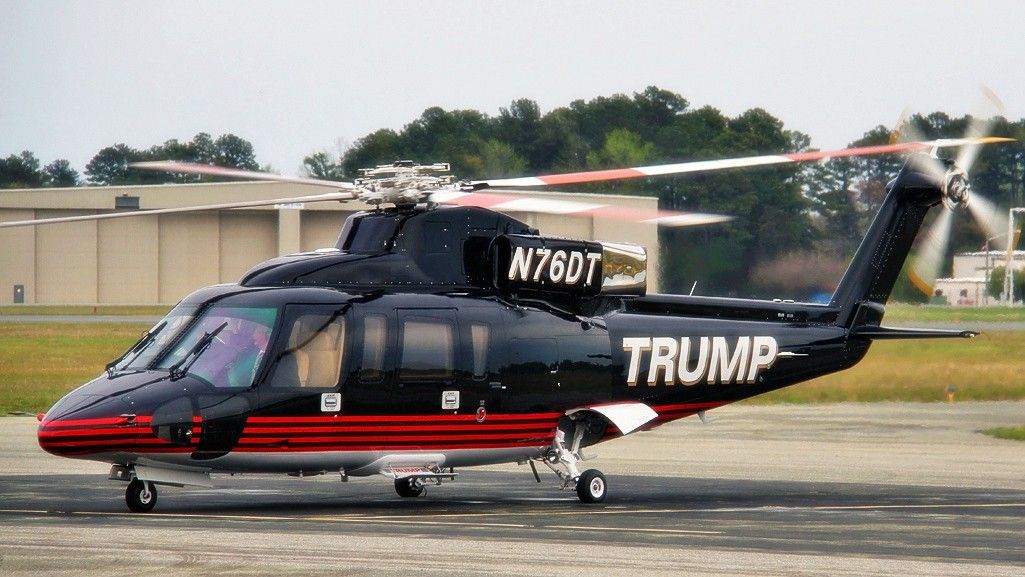 Back in the day, Trump used to own many more airplanes. He had a fleet of 17 planes in 1989 when he bought Eastern Airline's shuttle service for $380 million dollars. But, it didn't last long. In 1992, after some financial trouble, his airline company defaulted and was taken over by the banks.
The superyacht
No billionaire is complete until he owns a large private yacht. This was the case with Donald Trump, also. He used to own an 85.6-meter long superyacht built by Italian shipyard Benetti in 1980. Originally named Nabila, the yacht was built for Saudi billionaire Adnan Khashoggi. The vessel was featured in the James Bond movie Never Say Never Again under the name Flying Saucer. Khashoggi ran into financial problems and sold the yacht in 1988 to the Sultan of Brunei, who in turn sold it to Donald Trump for $29 million dollars. Trump refitted the ship and named it Trump Princess.
Trump's financial problems meant that he sold the yacht in 1991 to Prince Al-Waleed bin Talal for $20 million. She was renamed again and now sails under the name of Kingdom 5KR.
The superyacht can accommodate 22 guests and also has living quarters for a crew of 31. She is powered by a pair of Nohab-Polar diesel engines that deliver 3,000 hp each. Top speed is 20 knots, but she comfortably cruises at 17 knots. The list of amenities is long with a gym, spa, on deck Jacuzzi, helicopter landing pad, and a cinema. The helipad is located on top of the yacht, and this is why the exhausts stacks are slanted, to allow clearance for helicopter's rotor blades.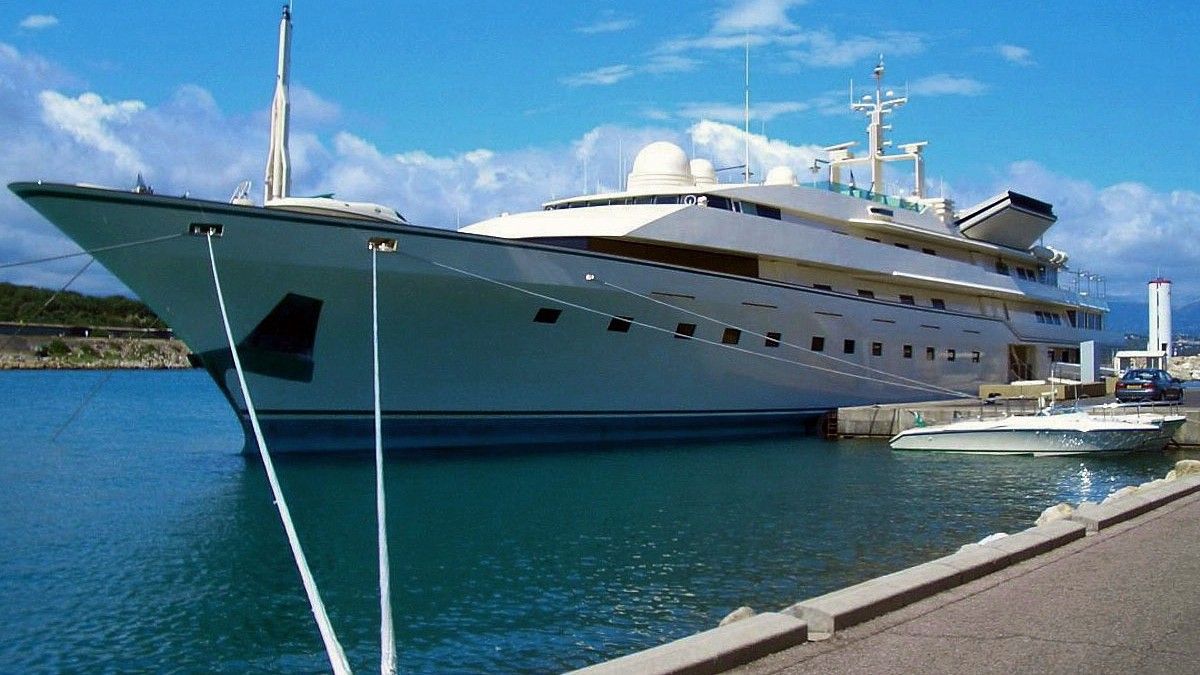 Image credits: Jetphotos, Airliners (Russel Hill, Mark Pollio, Bill Shull), Boatinternational, reddit, brands, foramerica